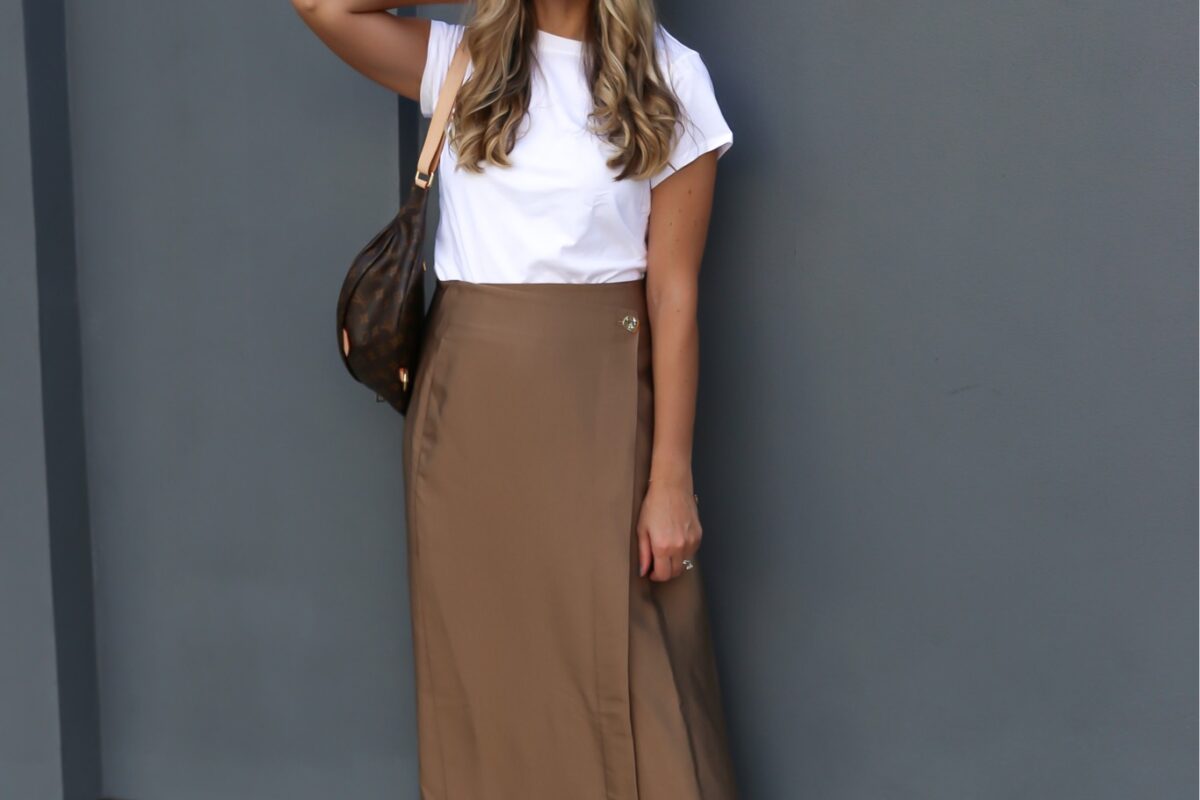 This post may contain affiliate links. Purchasing through them help support this website.
I actually have a second to sit down and write a blog post.  It really feels good.  I have done some major closet clean outs lately. I found myself needing a few new pieces mainly things that were easy to clean and mindless to throw on for work.  I have had great success with Target lately and surprisingly a few Amazon pieces as well.  The price points have been good and everything has held up very well (I don't dry 90% of my clothes though).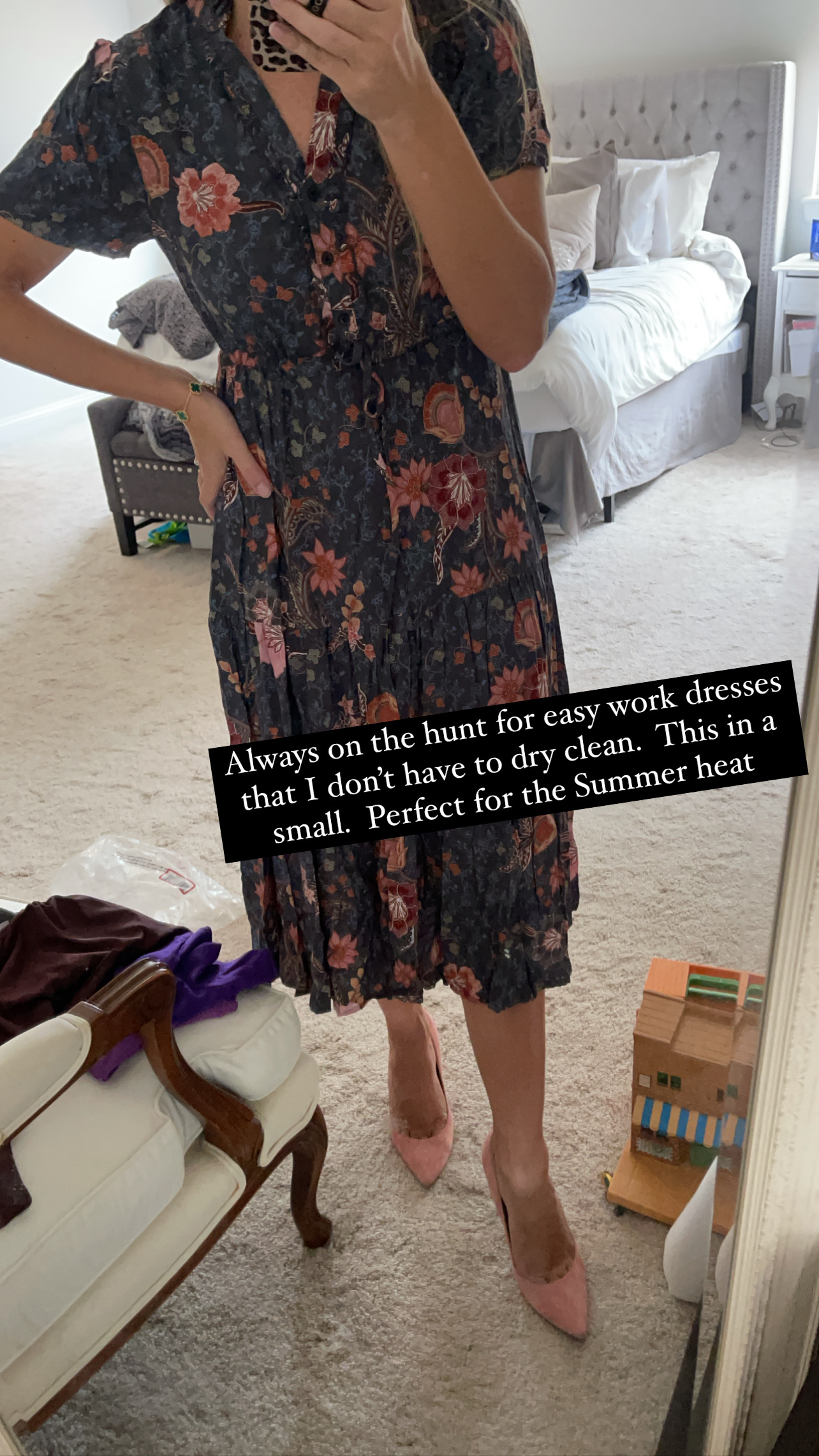 Jump on this dress.  It sells out so quickly.  It has a nice weight to it and doesn't wrinkle.  Every single time I wear it I get multiple compliments a day.  I wear it to work with heels.  It would work for brunch, church, casual with some sandals, or even throw over a bathing suit.  It has been washed and worn perfectly. I went with a size small.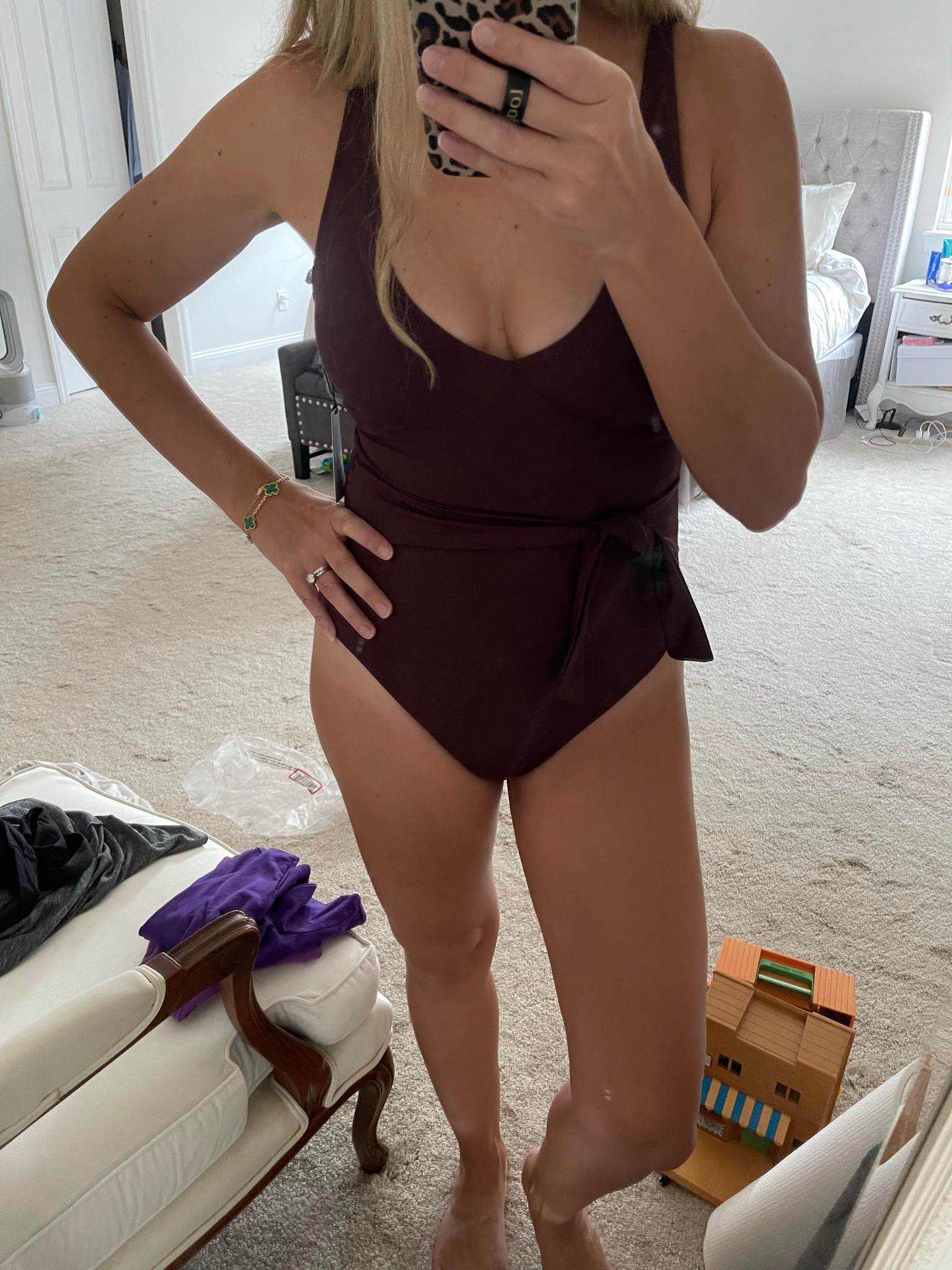 This bathing suit is super flattering.  It has the construction of high end counterparts.  It is a little cheeky in the back but in a flattering way.  I went with a medium.  It also comes in an olive color.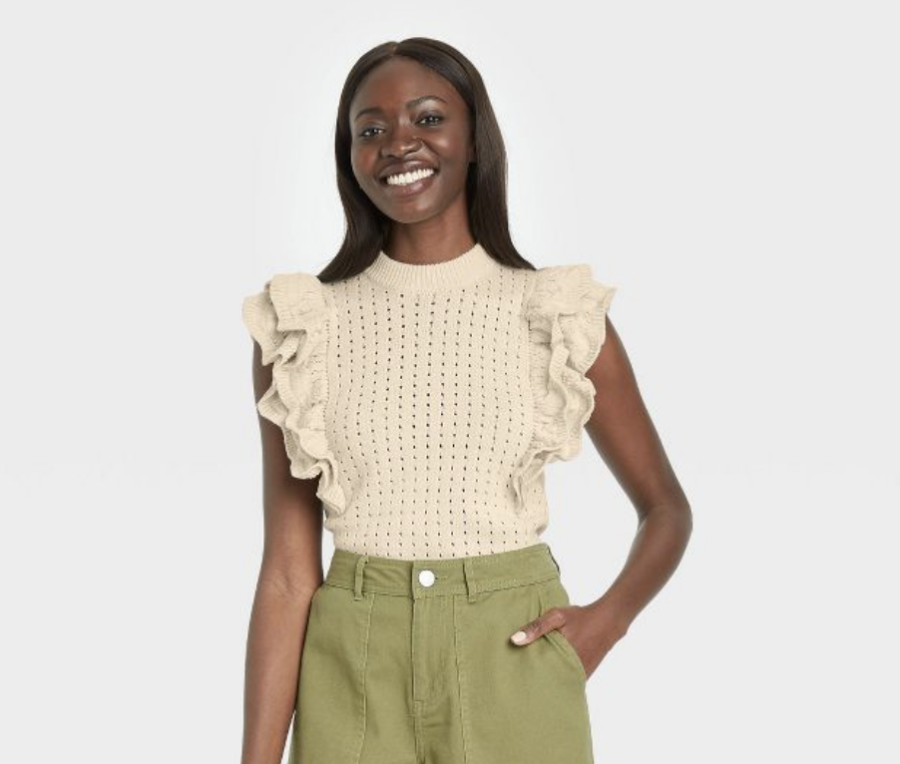 This sweater looks so much like an Ulla Johnson piece.  I have it in cream but constantly stalk the site for the other colors to come back in stock.  I tuck in the front and let the rest hang out.  It buttons up the back.  I picked up in a size medium.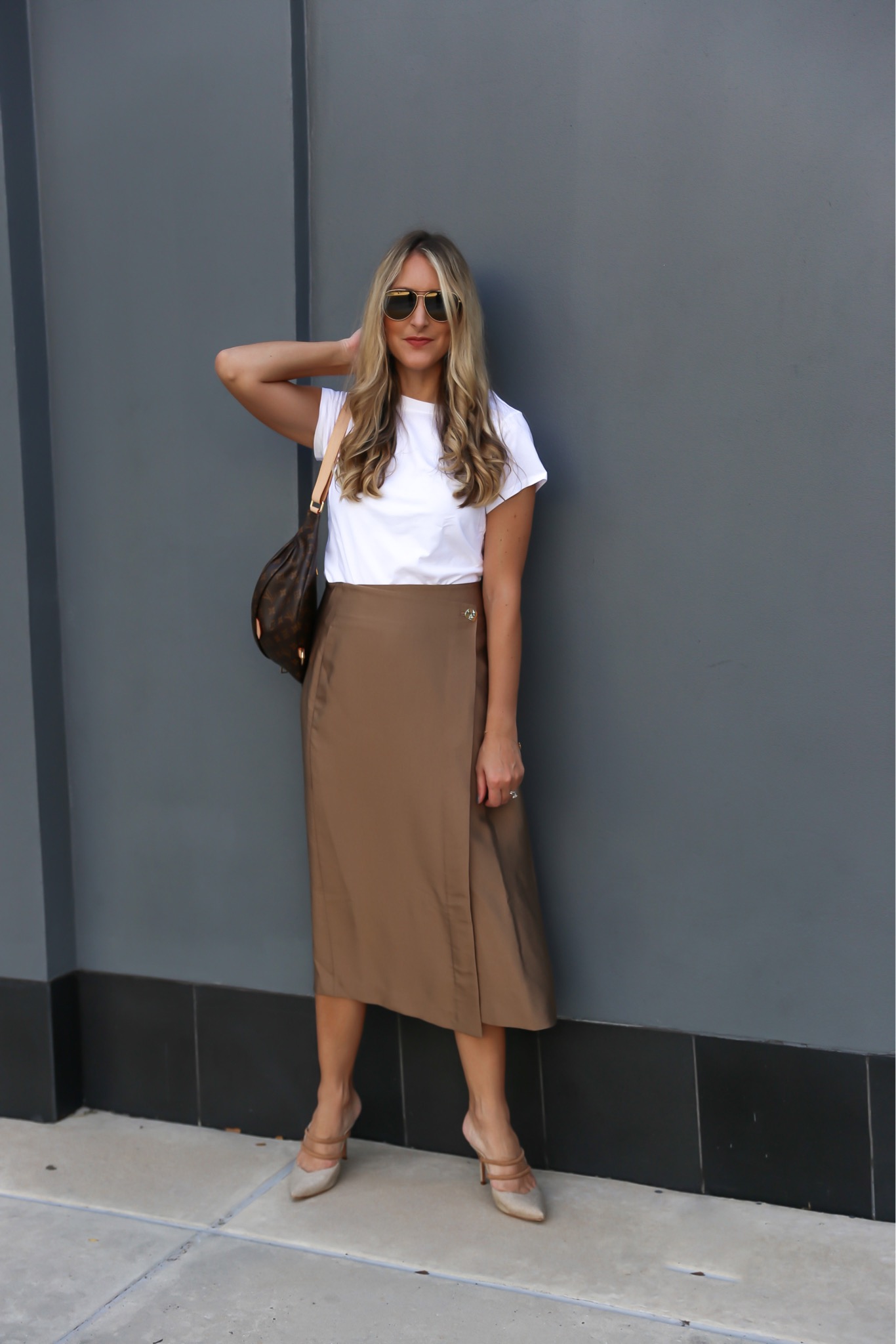 I have been on the hunt for the perfect white t-shirt and I found it.  The best part?  It's $8.  It's thick, crisp, not see through, and washes beautifully.  Grab it here.  I went with a size medium.
What I have in my cart at Target right now.  This cropped sweater in the olive color.  This dress looks like a Sea copy at a fraction of the price.  I also love this dress in the black for work.
Now onto a few Amazon things.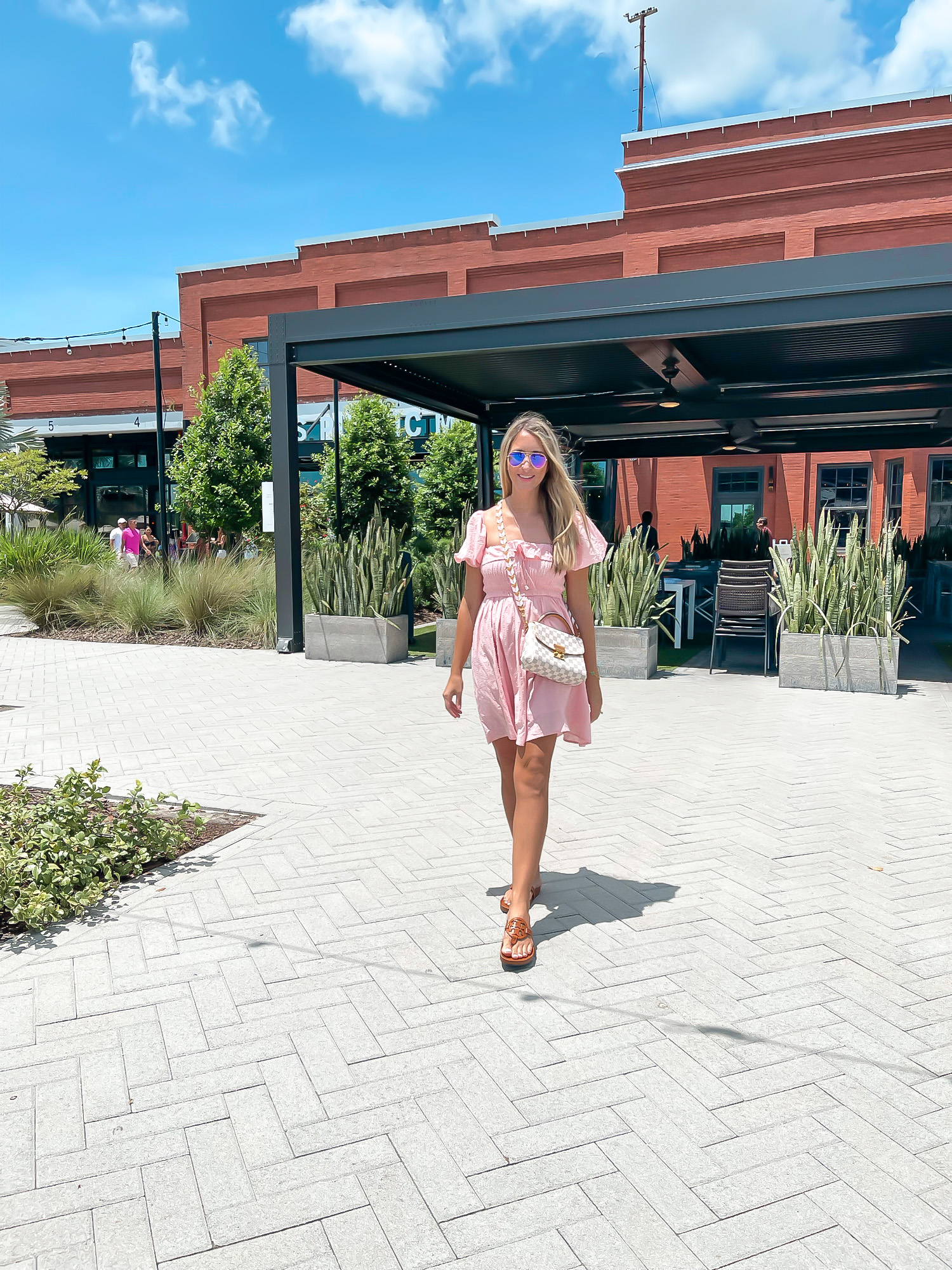 This dress is such a Hill House dupe but for $30.  It is fully lined, doesn't wrinkle, and super breathable.  I am adding the burnt orange color to my next order for a Fall transition dress.  I went with a medium in this one.
I can't believe I am even saying this but I totally bought this rash guard top.  We are at the beach or pool with Patrick so much and I'm honestly so over applying sunscreen all the time.  My chest and back are breaking out so badly from it.  This is super easy to throw on and I swear it's kinda stylish.  Also, my absolute favorite sunscreen hands down is this Supergoop unseen sunscreen.  It's one of the easiest ones to get on my kiddo as well.
I don't like getting my hair wet in the pool so I usually throw it on top of my head and then use this large visor.  Mark calls it my Bingo/card playing hat but it helps keep the sun off my face.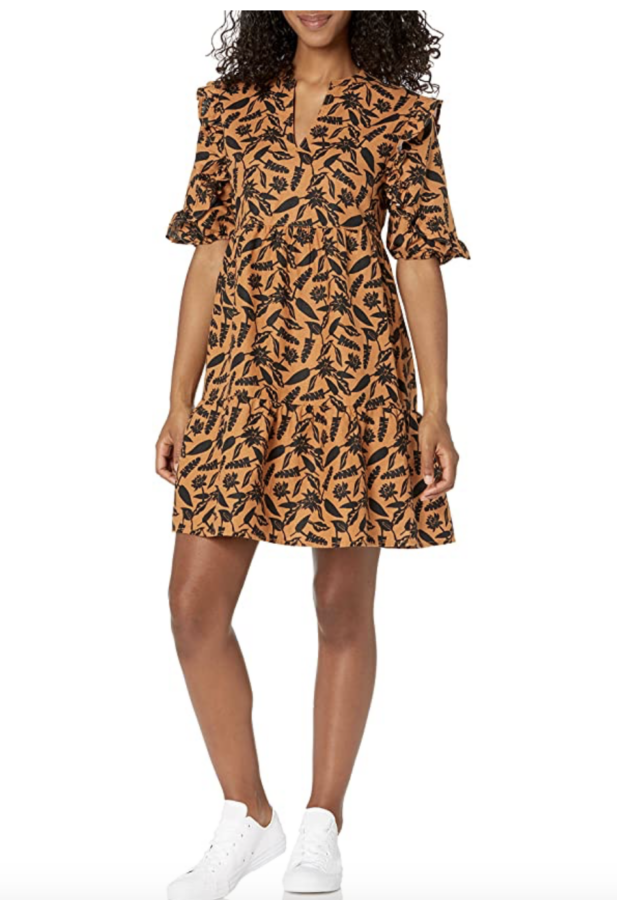 This dress is a perfect transition to Fall.  It isn't lined but not see through.  I will say I have pretty thin upper arms and the elastic is a little tight on it.  I went with a medium and it is very comfortable and actually flattering.  Non wrinkle material.
This sweatshirt is a step up from casual wear that is tailored enough that I can wear to drop-off my kid at school and not feel like a slob.
These workout pants are a great Lululemon dupe.  They are soft and have great compression.  I went with a medium.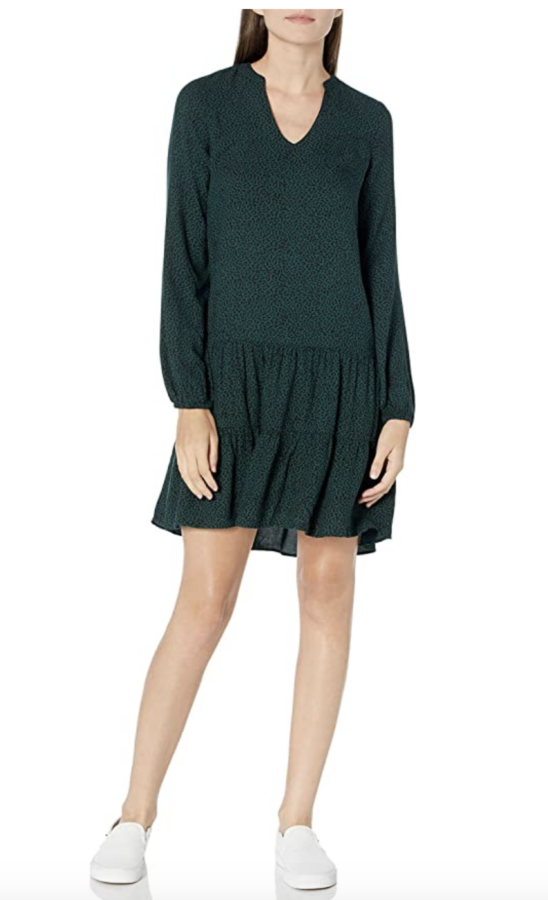 Not a groundbreaking dress but perfect for work.  I love this color for Fall.
I've also scored some amazing pieces on Thredup.  Check out my last blog post on it here.  Totally not sponsored.  I save all my favorites in my folder and then wait till they have a big discount coupon codes.  I have been hitting with some amazing Brochu Walker and Joie pieces for the Fall/Winter.  Tell me about some budget friendly things you have picked up and been loving lately!
Follow on Bloglovin
Want first dibs on shopping and sales? Sign up here on Liketoknowit for direct links sent to you
Want my daily posts sent to your email inbox?!?!  Then click here and make it happen
Follow my looks along on Instagram
Pin along with me on Pinterest || Like Meet @ the Barre on Facebook
Reader Interactions