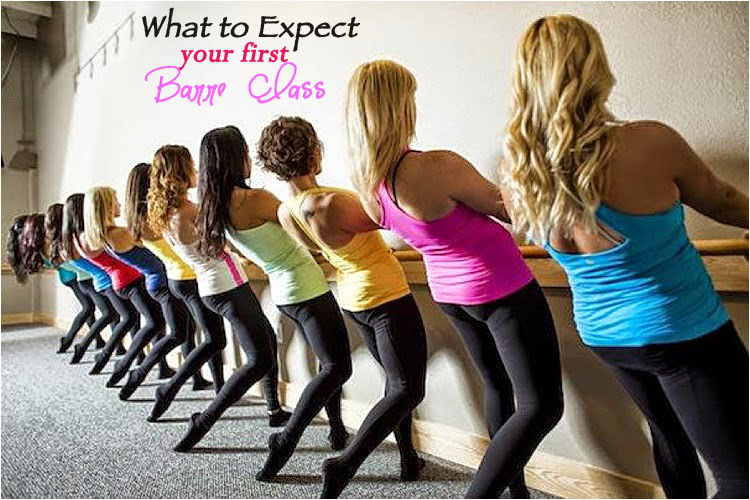 This post may contain affiliate links. Purchasing through them help support this website.
This post was inspired by two things.  One was hearing about so many Barre gals who follow this little ole space of mine….sorry y'all I promise this one is for you.  See us Barre girls….once you get your first taste of class you are pretty much hooked. Then when you find a fellow Barre gal….sorry significant other you might as well post up…..it's going to be while.

Second.  As I started my class last night (mind you full like 35 people full).  I was showing a quick set up of a move we would be doing late when someone in the front asked "So what does hold and freeze mean?"

I paused.

Because there were now 35 faces staring straight at me.

I quickly explained "hold" and "freeze" meant the same thing and quickly got right into class.  Then I realized we need to get some basic lingo out there as well as some advance technique for those veterans out there.  I have been taking and teaching for well over a year and each class still challenges me.  I promise you, you will not be bored.

Okay so I get asked on a daily basis when people find out that I teach Barre Classes what to expect when you take one.  I think people get really intimidated about new kinds of workout classes.  I know I do!  So I wanted to give everyone some tips or answers to their questions about what to expect when taking a Barre Class.

Barre classes are a total body workout that are really tailored to target all the hard to work areas thighs, hips, seat, abdominal area and arms.  It is low impact (no jumping around), you target the muscles to fatigue and then stretch them out to create long lean muscles.  There are women (and men!) that take these classes who span across many age ranges.  A lot of women ask me "isn't it a bunch of skinny Lululemon wearing 20 year olds in these classes?"  My answer is no!  There are women in their 20's, 30s, 40, 50's 60's and beyond.  Women of all different body types and structures.  Everybody is friendly and open.  It is such a warm and welcoming environment.  You think I'm joking when I say it feels like a family or small community but once you get hooked you will totally get when I mean!

These are a few tips I would have for you if it was your first time taking the class.

Arrive 15 Minutes at Least Before the Class Starts.
The majority of studios have their schedules online.  I would check the times or even stop by and grab a schedule.  Then arrive at least 15 minutes before so you can fill out paperwork and get acquainted with the studio.  You don't want to feel rushed at your first class if you arrive a few minutes before class starts.  Trust me when you are teaching a class at 6 in the morning and you are the only one there opening and closing…..we really appreciate it.



Take a Friend.
If you are nervous about going to class on your own convince one of your friends to come with you.  Or what is the best recommendation, if you have a friend who already takes classes, have them bring you to your first class. They can walk you through the setups and help you feel more comfortable.  My friend Amber took me to my first class and I was hooked immediately.
Let the Instructor Know About Any Limitations.
If you have any pain or previous injuries let the instructor know.  That way we can keep an eye out to make sure you are staying in the form that is the safest for you.  There are always modifications if you need them.  Listen to your body if you need to come out of a position do it and then try to get back into it when you are ready.


You Don't Have to be a Ballerina or Have Prior Dance Experience.
Listen to the Cues Throughout the Class.
Throughout class the instructor will set up every move and then listen for cues and additional feedback. Think about the muscle or area you are working and focus all your energy there.  Think about very small movements and range of motion.  Try not to swing or use momentum instead think about squeezing and pressing from that area.  Focus on your form.  If you have a question just grab one of the teachers after class.  I promise you we are not scary and I love giving individual feedback!
Expect Your Legs to Shake.
You work your legs and seat muscles till they fatigue so they make shake and that is normal!  Shaking muscles means you are changing muscles.  After each area that is worked you will stretch it creating long lean muscles.
What to Wear.
Wear long pants or capris so you can keep your muscles warm.  You don't have to wear sticky socks but they do help you not slip during plank work.  You can get them at the studio or online.  Also most studios carry amazing retail that you can check out when you are there.  Here are a few of my picks!  I'm not going to lie, sometimes when I can't even muster the energy to go to class I think about the cute outfit I can put together and that helps push me over the edge to go.  Don't lie….you do it as well right?  Here are a few of my favs right now!


Close Your Eyes and Focus on Yourself.
There may be some challenging moves, try to stay in but if you need to take a break listen to your body.  I sometimes close my eyes to try and stay in for that last 30 seconds of hard work.
Most classes have specific music for each muscle group.  Try to let the music guide and motivate you throughout class. 
Don't Worry About What Others Think
Everyone tells me they are scared or intimated by the other people in the class.  Trust me everyone is there to work and take the class time to really focus on yourself.  Nobody is noticing if you can't stay in a particular move or if your legs are shaking.  This class is all about you.
What the Heck is the Instructor Saying?
It may take you a few classes to get down the lingo.  You may here things like "heavy tailbone" "pull your hips toward your ribcage".  These are cues to pull in your abs and keep a straight back, pulling your hips under to help protect your lower back.  You may also hear "tuck" which means to pull your hips forward while drawing your abs back in opposing motion.  Or things such as "inch movements" that helps to cue you to make small isometric tiny moments.  
Make Sure to Prepare Prior to Class.
Try to stay well hydrated before class.  Feel free to bring water and a small towel with you.  Every studio is different but at the one I teach at your equipment consists of a tube, ball and light weights….and you…..and getting on your highest tippie toes in some instances :-)
If you have questions about technique or form don't be afraid to ask the Instructors!  We love helping you so you are fully maximizing your work!  Also see if your studio has a technique class where they go over the form and answer more of your questions.
Make friends with the people sitting around you!  I have met so many amazing women just by talking to the people next to me before class starts.  If you like the class ask about new client specials or see if you they are running any Groupon or Living Socials in your area.  Also most studios have Facebook pages so "like" the studios to stay up to date with the latest news and specials.
Hope that helps!!!  Have you taken any Barre Classes before?  What advice would you give to others! If you take a class let me know.  Any Barre girls out there please ask me if you have any questions either here or you can shoot me a quick email at meetatthebarre@gmail.com  
Have a fabulous day!  xoxoxoxoxoxo
Follow on Bloglovin
Want first dibs on shopping and sales? Sign up here on Liketoknowit for direct links sent to you
Want my daily posts sent to your email inbox?!?!  Then click here and make it happen
Follow my looks along on Instagram
Pin along with me on Pinterest || Like Meet @ the Barre on Facebook
Reader Interactions