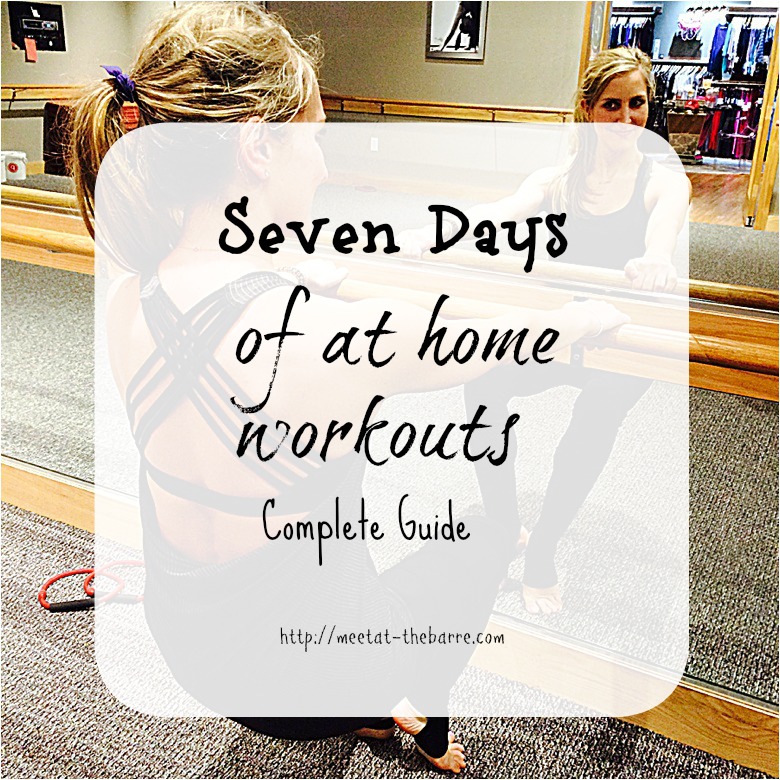 This post may contain affiliate links. Purchasing through them help support this website.
No secret around these parts I try to get a lot done in one day.  Therefore driving to the gym, battling for a parking spot, taking a class and driving home……yeah nobody has time for that.  I also remember when it gets cold up north…..yeah traveling out of the warmth to workout.  Nope.  I actually don't even have a gym membership anymore.  There are so many amazing workout videos with a quick youtube search why bother paying that monthly fee right?  I bought an apple tv which is probably the cheapest thing apple makes and all my workouts stream effortlessly onto my tv.  It's pretty genius.Here is my guide to a full 7 day workout. Now everyone is at different fitness levels etc.  All of these videos usually have the beginner, middle and expert versions so choose accordingly.  I gave you a few options under each one to choose from.
Monday – Total Body Cardio
40 Minute Bikini Body Workout 


Tuesday – Upper Body with Abs
Arms & Abs with Karena
Needs to be done on a wood floor or something you can slide your feet on.



Wednesday – Lower Body with Abs
I totally dig this trainer she's a little crazy and combines a lot of moves for a bang for your buck.
This lower body Barre workout is a burner!
This is my favorite lower body booty workout.
Abs with Karena
Thursday – Barre Workout

So many bad Barre workouts on youtube.  Even these ones have too much movements with all the pulses.  Remember only move an inch.  Tiny movements.  The more you swing and have large range of motion the more you take it out of your working zone.  Think how small can you pulse, guarantee it will burn more.  After searching for literally hours I think I really need to get my act together and finish my Barre workout video.  Perhaps with all my upcoming time off I can recruit someone……any takers to be my fellow fitness/barre models?
This one isn't fabulous she moves way too much but at least it's a start.
This gal isn't super peppy by any means but the ones video I found where she actually pulses correctly and has great form.


Friday – Total Body Strength training.  (Choose One)
This is one of the newest Tone it Up Videos.  It's with kettlebells I ordered mine through Amazon.  Great workout to bring you into the weekend.
This one you only need weights and it's a total body workout.  40 Minute Metabolism Boosting Workout
Full Body Strength Workout

Saturday – HITT Workout
Choose one + Abs
10 minute HIIT workout
Abs with Karena
Sunday – Yoga/Pilates
Stretch Yoga Workout with Karena
9 Steps to Doing Splits
Alright y'all there is your weekly workout round ups!  Have you tried any of these before?  Which workouts do you love the most? What workouts do you want me to feature more?  I hope you have a great day and tell me what your plans are for Halloween!! xoxoxo
Follow on Bloglovin
Want first dibs on shopping and sales? Sign up here on Liketoknowit for direct links sent to you
Want my daily posts sent to your email inbox?!?!  Then click here and make it happen
Follow my looks along on Instagram
Pin along with me on Pinterest || Like Meet @ the Barre on Facebook
Reader Interactions