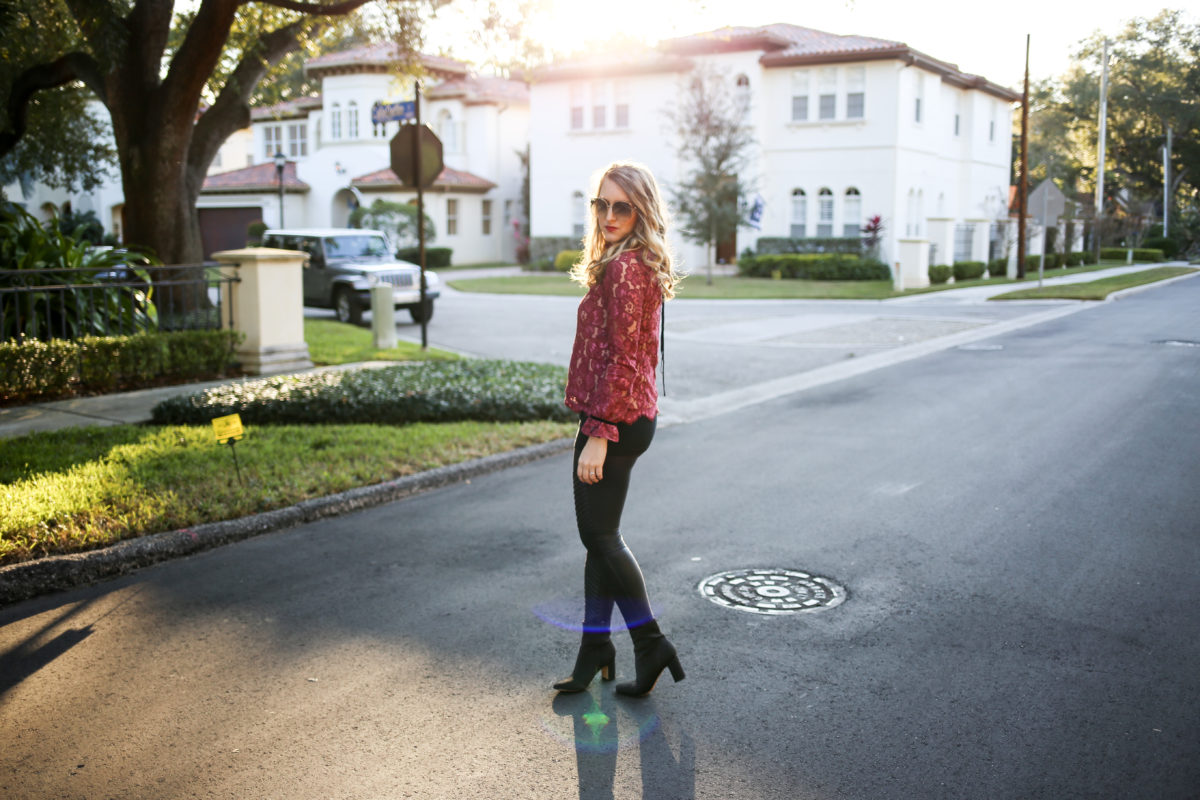 This post may contain affiliate links. Purchasing through them help support this website.
Happy Monday dolls.  I hope everyone had a great weekend.  My sister came in town and we spent the entire time in baby land.  Patrick is starting to have a lot more wakeful time so she helped me set up lots of baby areas in our house.  He is seriously such a good baby.  I have him on a pretty regular eating schedule which makes the day a little more predictable except he is not a big napper…..I feel like I get him down for a nap in his crib, heat up food and he's stirring again.  I am all about the quick heat up for sure.  Since Patrick was born during the height of flu season, I've been quite a bit of a hermit.  I really don't mind though since I'd prior been the day scheduled to the hour, it's really nice to just live in my baby bubble.  I did have some recent friends visit and felt the need to actually put some makeup on.  What a concept.  Therefore it needed to be documented.  I just got this fab new lace top from Wayf.  I think it would be gorgeous for Valentine's Day.  I paired it with my favorite leather moto leggings and Marc Fisher black booties which are insanely comfy and on sale.  Since the shirt is a little shorter, I layered the look with a long tank since I have a rule that when leggings are worn as pants, the booty must be covered.
Lace top Wayf find here |||  Leather moto leggings find here |||  Booties Marc Fisher find here (on sale!) ||| Sunglasses Gucci find here budget friendly option find here
I hope everyone had a great weekend!
Follow on Bloglovin
Want first dibs on shopping and sales? Sign up here on Liketoknowit for direct links sent to you
Want my daily posts sent to your email inbox?!?!  Then click here and make it happen
Follow my looks along on Instagram
Pin along with me on Pinterest || Like Meet @ the Barre on Facebook
Reader Interactions