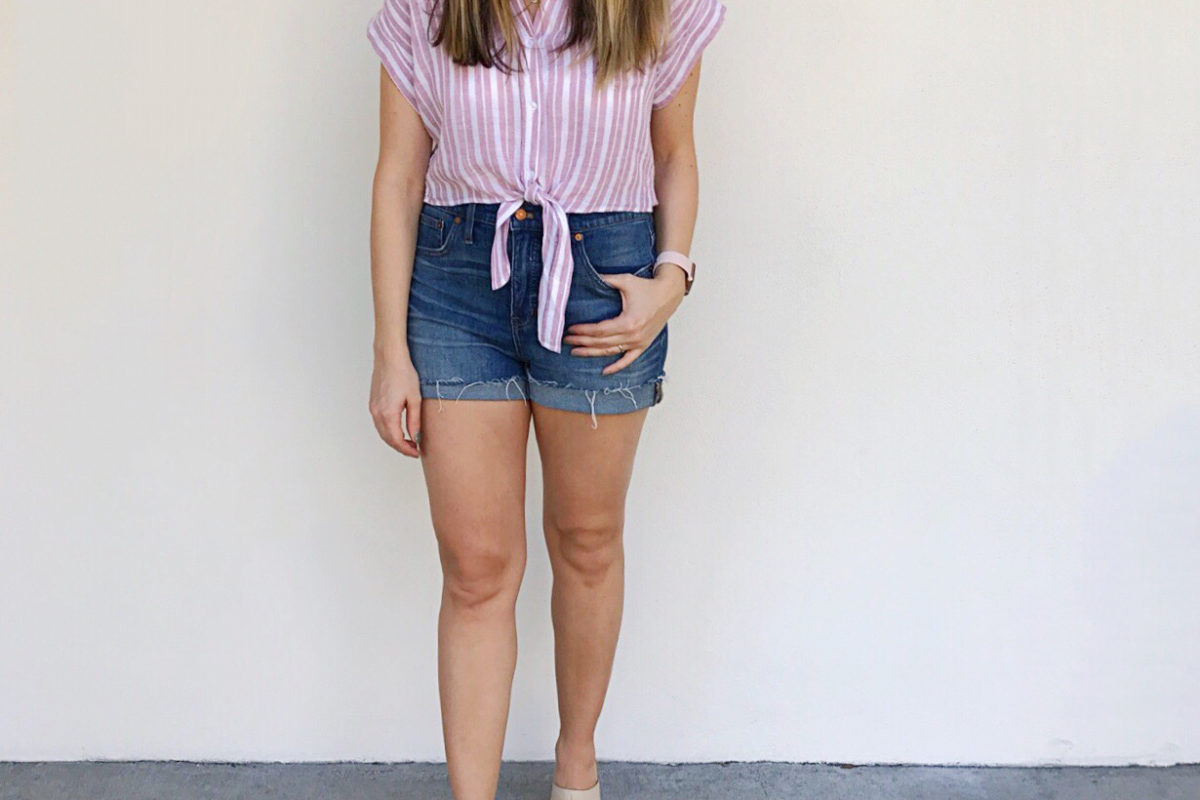 This post may contain affiliate links. Purchasing through them help support this website.
Happy Friday my dolls.  I apologize for my absence last week.  I pretty much was behind one day the entire last week and I thought Friday was Thursday…..and I just missed the mark.  I'm back though for you this week with a roundup of my favorites.  I am slowly starting to get back into the groove of some self-care over here.  I have been rocking the sweats and bun on top of my head for quite some time now.  It's so hard to get "dressed" to be spit up on or put on makeup when all I want to do is kiss all over the babe.  My mom came up this week so I had some time to actually blow dry my hair and paint my nails.  I'll tell you what, changing a diaper with a fresh manicure just feels all kinds of weird and fancy at the same time.  I am slowly seeing all the people who help keep me maintained….like getting a wax and possibly even my lashes put back on.  I'm not a big fan of the expression of when people say after having a baby getting back to feeling like "me".  Your life completely changes and I think "me" evolves into something different.  Like, wearing lipstick.  I pretty much kiss all over Patrick every second I get and lipstick roadblocks me from that.  I have gotten back into jeans though, that feels like a huge accomplishment.  Like I'm really reentering the world when I'm not in stretch barre pants.  This feels like a topic I could go on for some time and possibly even another post itself.  Let's get into some favorites from the week.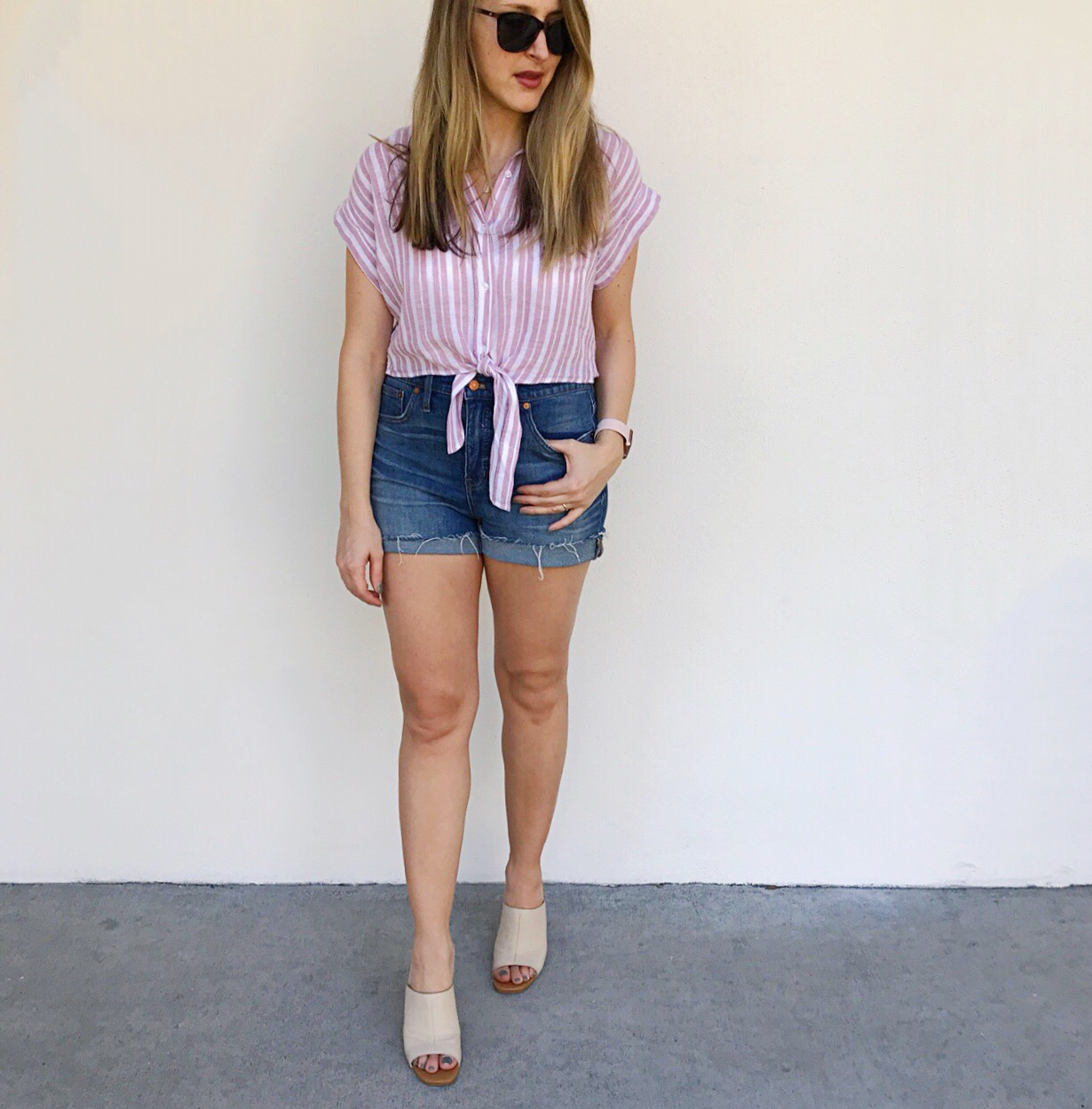 I just ordered these high waisted jean shorts for the upcoming warm months.  They are perfect!  They suck everything in, are not inappropritely short, and are a good price point.  I am pairing it with this Rails crop top which I have a feeling I will be living in.
Get ready for the new cult classic tunic, I want it in every color.  This lace dress sells out as fast as it is stocked every year.  Get it while it lasts.  It is the best dupe of the Self Portrait dress I've ever seen.
Sugarfix from Baublebar is currently on flash sale.  I love this necklace and these earrings.
This bouncey chair, is pretty much the only way I can have breakfast and pump in the morning.  Also on a flash sale from Target currently.
I can't tell if these sandals are ugly or cute but man they look super comfy.
How yummy does this bowl recipe look?
When you finally realize you may have to drop a little money on Lightroom presets, at least these are affordable.
I never knew what dark circles under my eye looked like until I had a child.  I just ordered this eye cream and I swear it really helps but I will warn you it has a strong smell.
My recent go to sunglasses are super affordable, a great shape, lightweight, and don't break the bank.
I'm starting to sloooowly incorporate at home workouts.  You know I love a good printable.  This is a great lower body workout.
There are my favorites from the week!  Link up and tell me yours as well as your plans for the weekend!
Follow on Bloglovin
Want first dibs on shopping and sales? Sign up here on Liketoknowit for direct links sent to you
Want my daily posts sent to your email inbox?!?!  Then click here and make it happen
Follow my looks along on Instagram
Pin along with me on Pinterest || Like Meet @ the Barre on Facebook
Reader Interactions