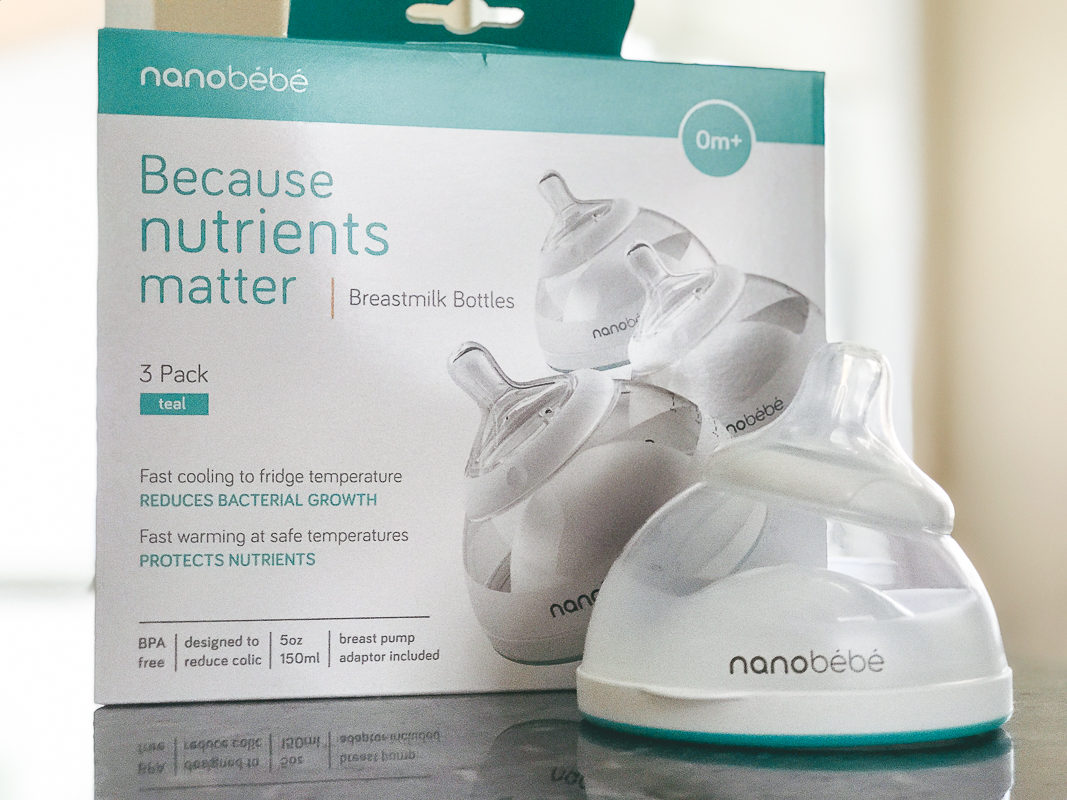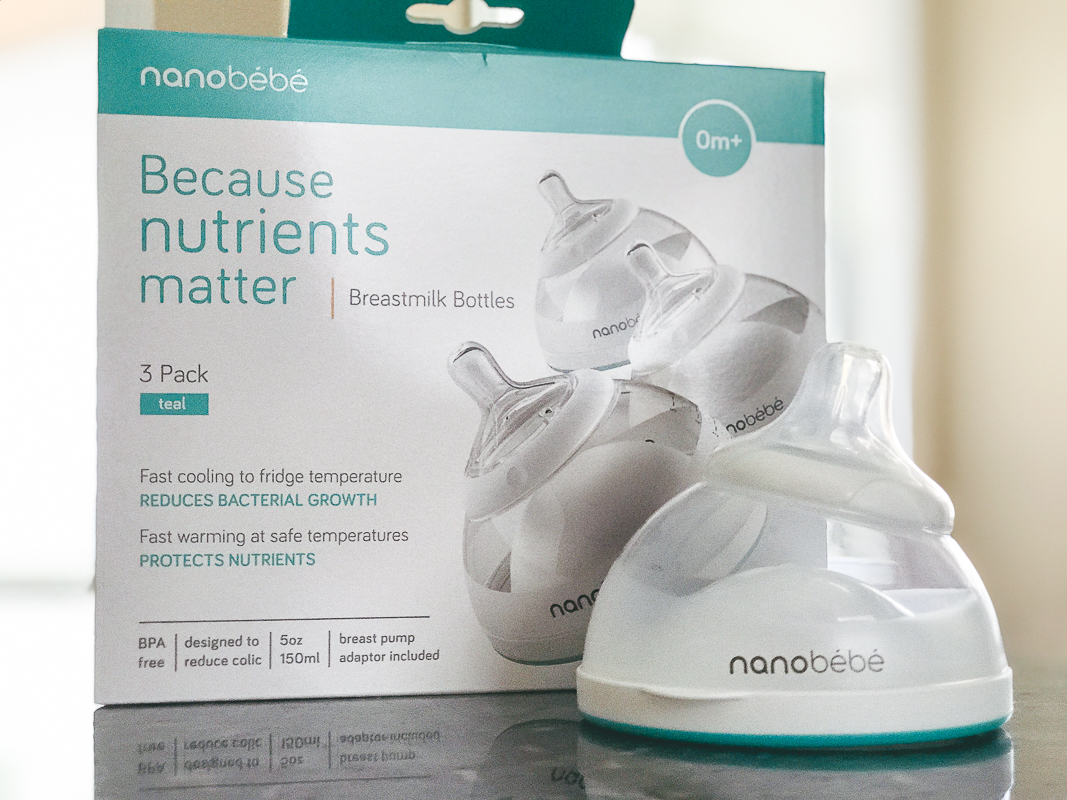 This post may contain affiliate links. Purchasing through them help support this website.
There have been so many exciting and fun aspects about being a mother.  Breastfeeding has been one of my favorite parts.  I just love the bond it gives me with my little one.  He is a champion nurser as well; was from pretty much day one.  My mother was part of the La Leche league raising us six kiddos and my sister also nursed her three.  I had a lot of support and I feel like that is really how you are going to be successful with it, especially in the beginning.  Also, having a supportive significant other.  Mark has been so helpful with anything I needed, refilling my water when my arms are full, making sure the kitchen is fully stocked.  Taking Patrick for burping and keeping him upright after feeds, etc.  I am going back to work so Patrick will have a bottle in his life time.  My pediatrician and lactation consultant told me after four weeks I could start pumping and introducing bottles.  I took a little longer than that but he takes a bottle no problem.  Editors note.  This has been a very popular read from google.  Make sure to check out my other product review favorites here.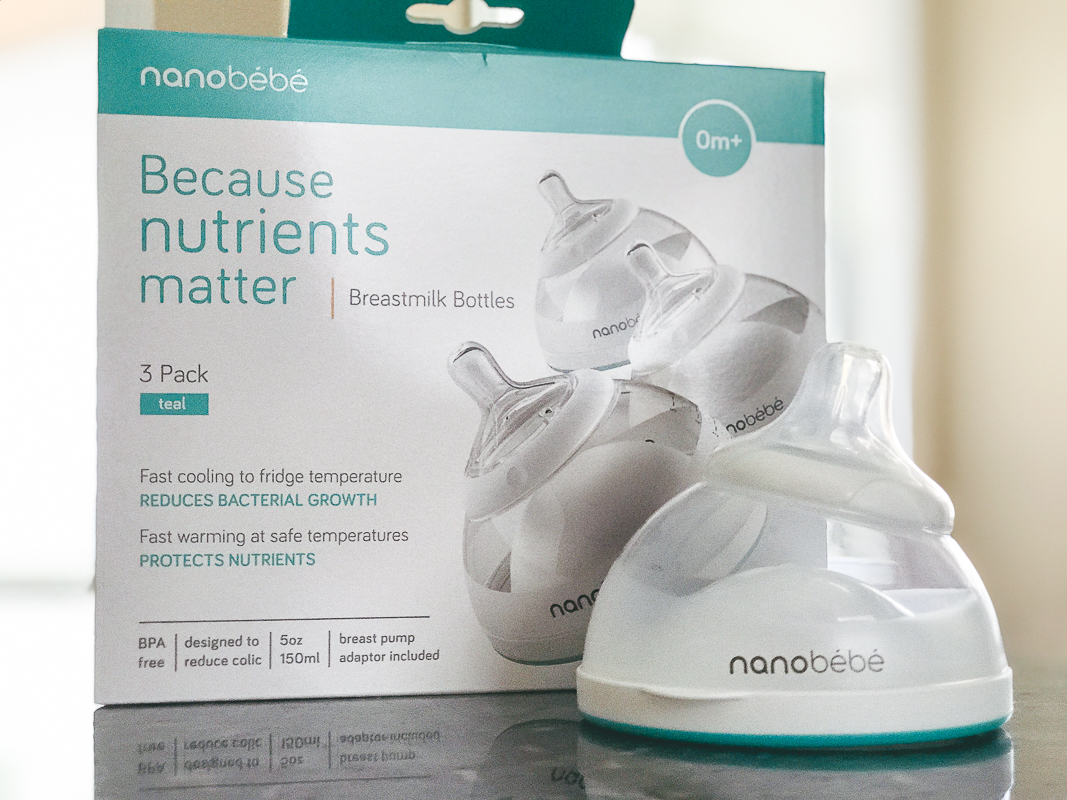 Now.  Let's get talking about bottles.  There are SO MANY on the market.  They all have their own nuisances and claims right?  Well, for me, I wanted something that was user-friendly and didn't have a million confusing parts.  Let me tell you between all the pump parts and bottles, there is constant need for sterilizing and hand washing.  I was sent the Nanobebe bottles to try to review.  What I immediately liked about the brand is that they were so breastfeeding friendly.  I mean heck, what does the bottle shape remind you of right?  What "sold" me right off the bat is that they come with an adapter each bottle so that you can pump right into the bottles from your machine.  Score, one less thing to clean.
They also are not complicated.  They pretty much have three parts that snap together, the base, the cup part and then the nipple twists on.  You can also put them together with one hand.  That is so key since I usually have a little munchkin glued to my hip.  I put the base down, click the cup part in by pressing down on my surface, and then twist the nipple on.  They are specifically designed to protect the nutrients of breast milk with their patented quick cooling and warming process (two times faster than other bottles on the market).  I also love that they are stackable.  Fridge space is a total premium in my household.
I also love the drying rack.  It doesn't take up a ton of room and allows for all the parts to dry efficiently.  There is a removable drip tray underneath that is easy to take off and clean.  The bottles come in two colors either with a grey or teal accent.
The company also has a long-standing foothold in the bottle community.  They were the first company to introduce BPA bottles and they are back again with making new strides.  The Nanobebe bottles were dreamed up with group of pediatricians, lactation consultants, and biomedical engineers to create the first baby bottle that is designed to preserve the essential nutrients of breast milk.  I am so happy to be able to introduce this line of bottles especially with how passionate I am about breastfeeding and all the health benefits to the little ones.
Thank you to Nanobebe for sponsoring this post and to you for supporting the brands that work with Meet at the Barre.
Follow on Bloglovin
Want first dibs on shopping and sales? Sign up here on Liketoknowit for direct links sent to you
Want my daily posts sent to your email inbox?!?!  Then click here and make it happen
Follow my looks along on Instagram
Pin along with me on Pinterest || Like Meet @ the Barre on Facebook
Reader Interactions