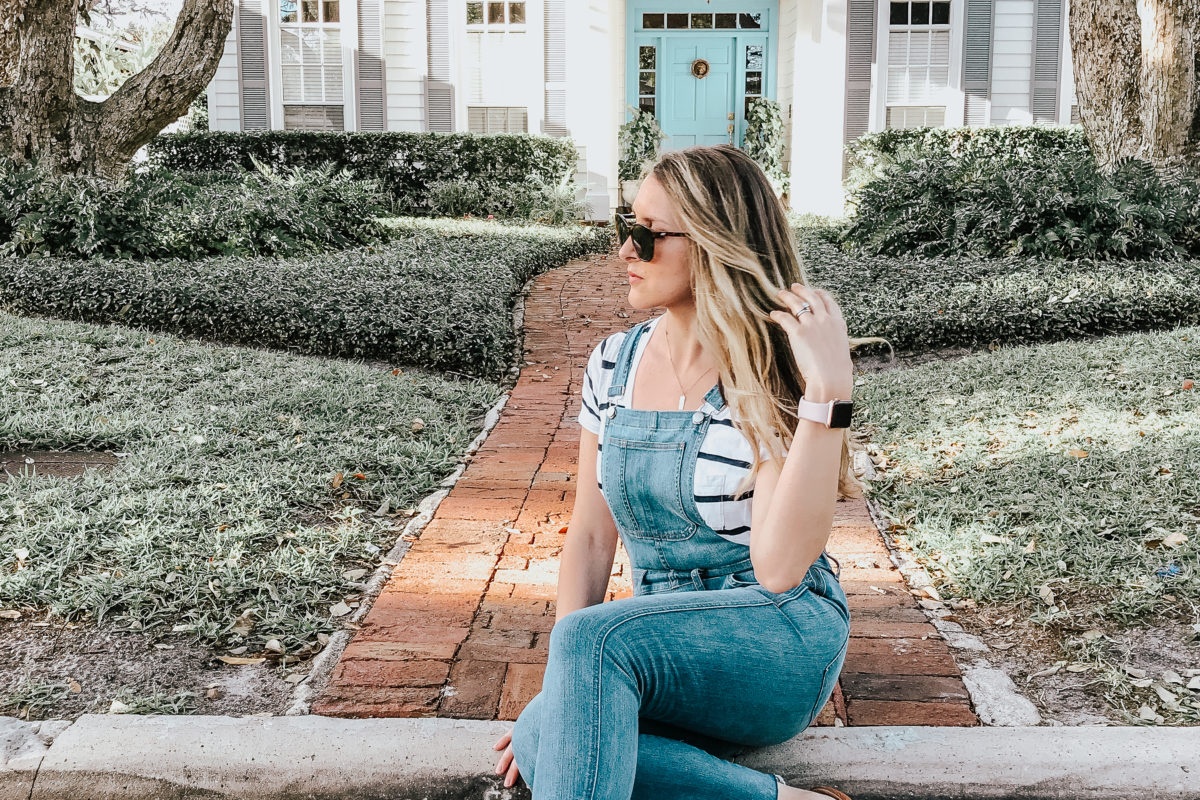 This post may contain affiliate links. Purchasing through them help support this website.
Happy Friday dolls.  I apologize for my absence this week.  My little one has been going through a leap with a growth spurt.  He had been gloriously sleeping through the night prior and then decided to wake up every hour.  I was a walking zombie for that time and being back to work…..pretty much  I was in bed every night at 9.  I pretty much was on every mom forum researching about the 4 month sleep regression.  We got through that patch and hopefully we can enjoy these longer stretches.  It was funny though, Mark and I were so used to him getting up that last night we were both up at 430 wide awake.  Oh how my life has changed.  I hope everyone had a great week.  I cannot believe this month is over!  I've already been back to work for three weeks!  Let's get into some favorites for the week.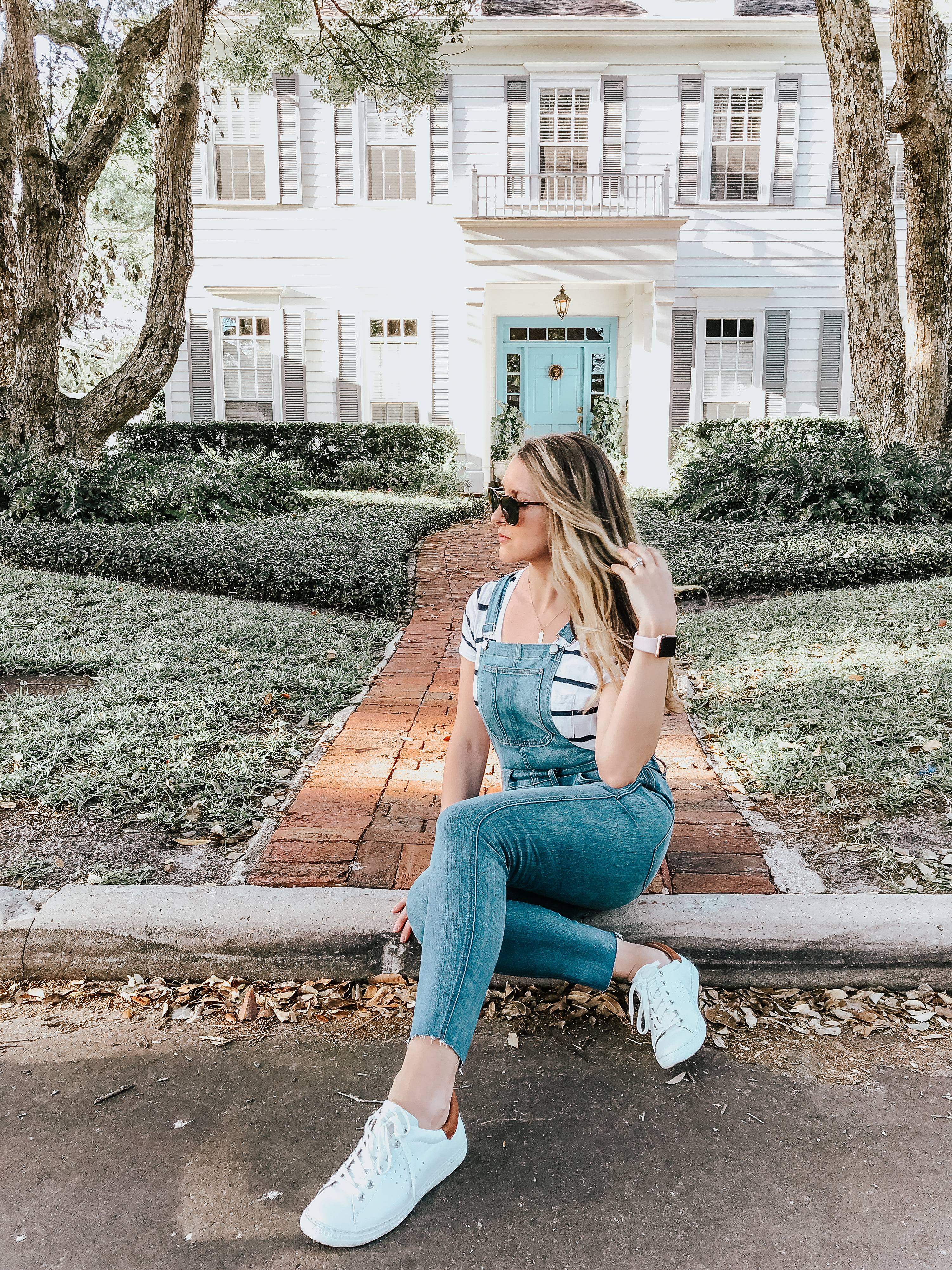 Madewell overalls (runs TTS, stretchy and so comfy.  Selling out everywhere quickly!  Find them fully stocked for now here).  Comfy white sneaks find here |||  Whisper Tshirt find here |||  Sunnies find here
I just downloaded this workout app.  I am really excited about it because it's group fitness classes that work with my schedule.  It's super affordable as well.  I can have little man on a playmat while I try to get a little bit back in shape.  Seriously, who needs the gym anymore when there are so many great at home options.
I love the color and neckline on this top, plus it's on sale.  This ruffle sleeve top would look adorable with some high-waisted shorts.  This striped top is currently sitting in my cart.
I just ordered this hands free pumping bra contraption thing.  It got great reviews and I like that I don't have to change bras at work to pump hands free.  Also, for my back to work nursing mommas, this dress is PERFECTION.  It is long enough for work, not sheer, cross front with button exposure for quick access, totally flattering and works for every occasion.  It is a splurge but honestly I feel like I will wear it once a week it's so universal.
This thai dish not only looks pretty but it's super healthy as well.
This guy has awesome tutorials on lightroom.  I've really been working on my editing and he is super user friendly.  I really love this one.
Now it's your turn!  Link up and tell me your favorites from the week and your plans for the weekend :-)
Follow on Bloglovin
Want first dibs on shopping and sales? Sign up here on Liketoknowit for direct links sent to you
Want my daily posts sent to your email inbox?!?!  Then click here and make it happen
Follow my looks along on Instagram
Pin along with me on Pinterest || Like Meet @ the Barre on Facebook
Reader Interactions