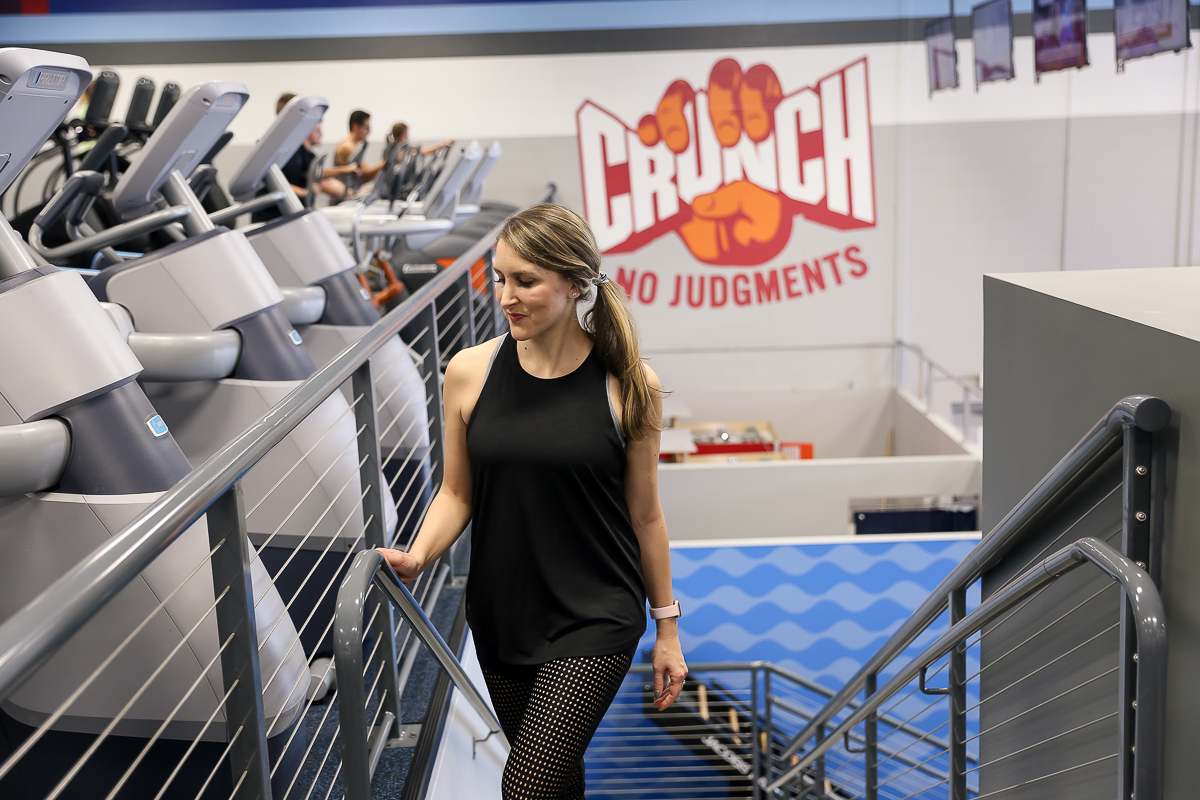 This post may contain affiliate links. Purchasing through them help support this website.
My little guy is now just over 2 months and I'm realizing that even though I can use him as a 12 lbs weight for squats, I need to start getting my body active again.  I took barre classes and taught pretty much through my pregnancy only stopping a little into my third trimester.  It just became a little too much on my body at the end.  I have been starting to really crave workouts again and have slowly incorporating some at home workouts.  I was pumped by an opportunity to review the Crunch Fitness by my house.  It is pretty much less than a mile away and talk about affordable at $9.95 a month.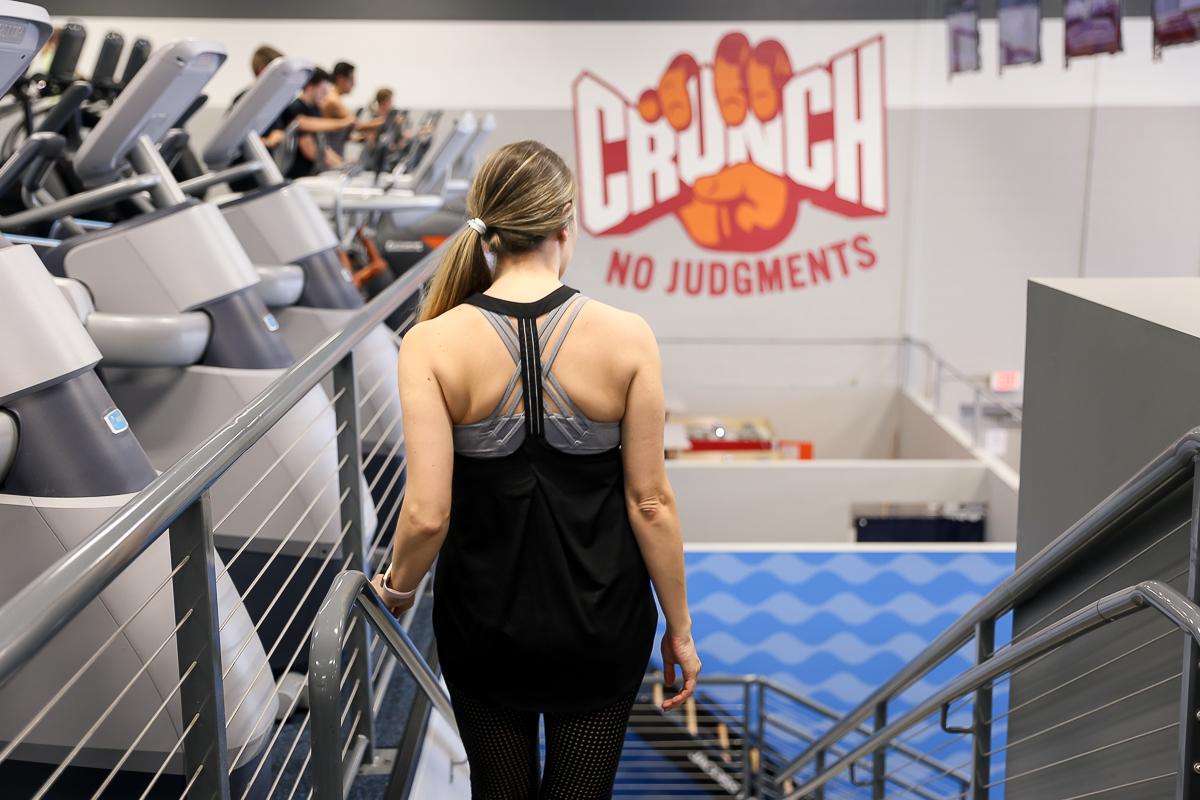 Immediately I was impressed by how big it was and all it had to offer.  There is a lot of cardio, weights, personal training, tanning, and my favorite the group fitness classes.  The group fitness room is huge with some many options that you can use on your own.  I'm a big fan of using bosu balls for that added challenge with squats or dumbbells.
I was blown away with the TRX bands.  I almost took a face plant showing Mark my skills with trying to do a plank into push ups but I still got it.
I checked out the facility at a real prime time after work crowd and there were plenty of cardio machines.  There is nothing worse than having to wait for a treadmill or elliptical am I right?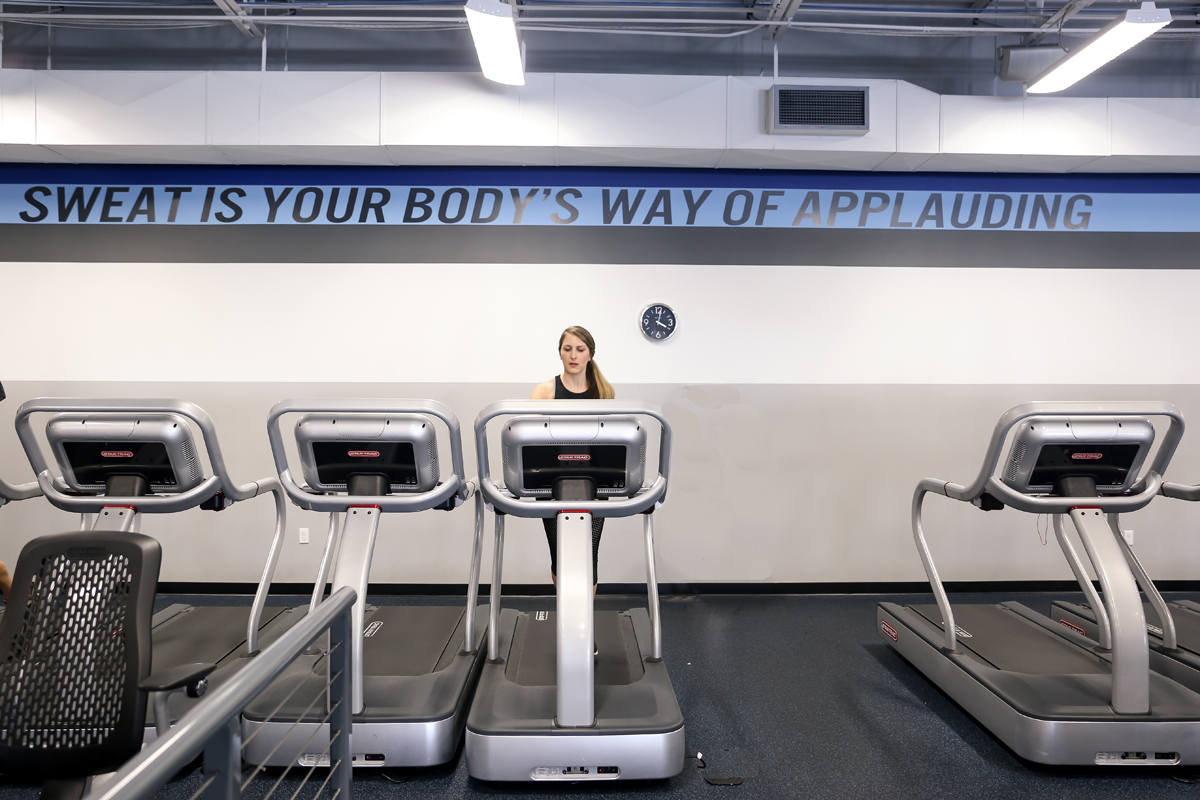 I then headed down to the weights area and there are stations set up and multiple personal trainers around to show you the ropes.  Everywhere I turned there was more and more equipment to choose from.  I was excited to see a full range of kettleballs and weighted balls to squat with.
One of the biggest reasons I don't freely go to the gym is because it is a little intimidating to me.  I tend to stick with the group fitness because I schedule in the times and feel more comfortable there.  Well, Crunch Fitness their mantra is a No Judgement Zone and honestly it really feels that way.  Everyone was super friendly from the front staff, to the people working out, to all the trainers walking around. There were a lot of patrons that looked like they really felt comfortable with the gym and the space.
I was also impressed with the types of classes they had to offer!  A lot of them were 30 minutes in duration which I LOVE because sometimes I really cannot commit to a full hour and feel like you can get a great workout in 30 minutes.  They offer over 50+ group fitness classes a week and I want to go back and try the yoga classes at night.
The facility was clean, new, and well equipped.  For just under $10 a month (or two Starbucks runs) you have access to pretty much every thing you would need in a gym.  When we were walking out Mark said, you can't even buy a set of dumbbells for less than $10 and you get so much in there.  We were both very impressed with what Crunch Fitness has to offer.  If you have one local to you I highly recommend checking them out!  If you happen to be in the Tampa, Sarasota, or Atlanta area stop by or sign up online for $9.95 a month with a $1 enrollment fee using the code ONE before 4/30/2018!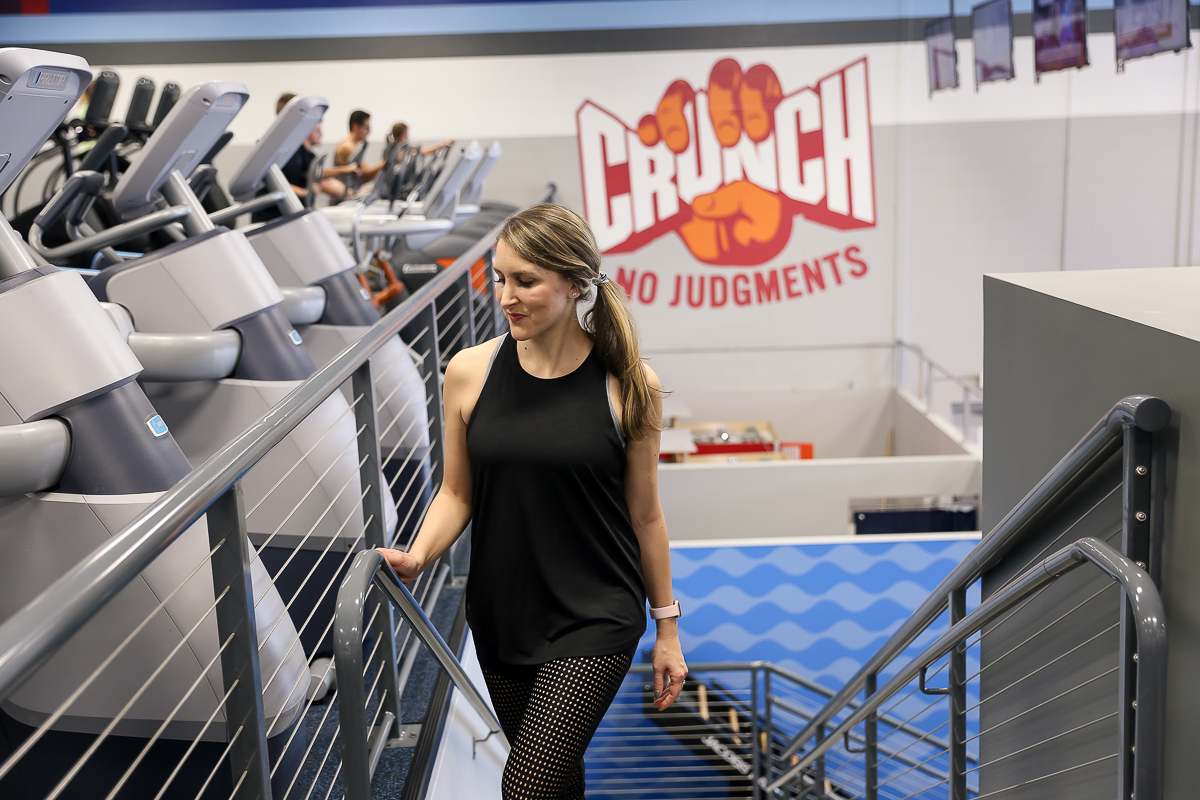 Thank you to Crunch Fitness for sponsoring this post.  I received a complimentary month and compensation for my review.  Thank you for supporting the brands that work with Meet at the Barre.
Follow on Bloglovin
Want first dibs on shopping and sales? Sign up here on Liketoknowit for direct links sent to you
Want my daily posts sent to your email inbox?!?!  Then click here and make it happen
Follow my looks along on Instagram
Pin along with me on Pinterest || Like Meet @ the Barre on Facebook