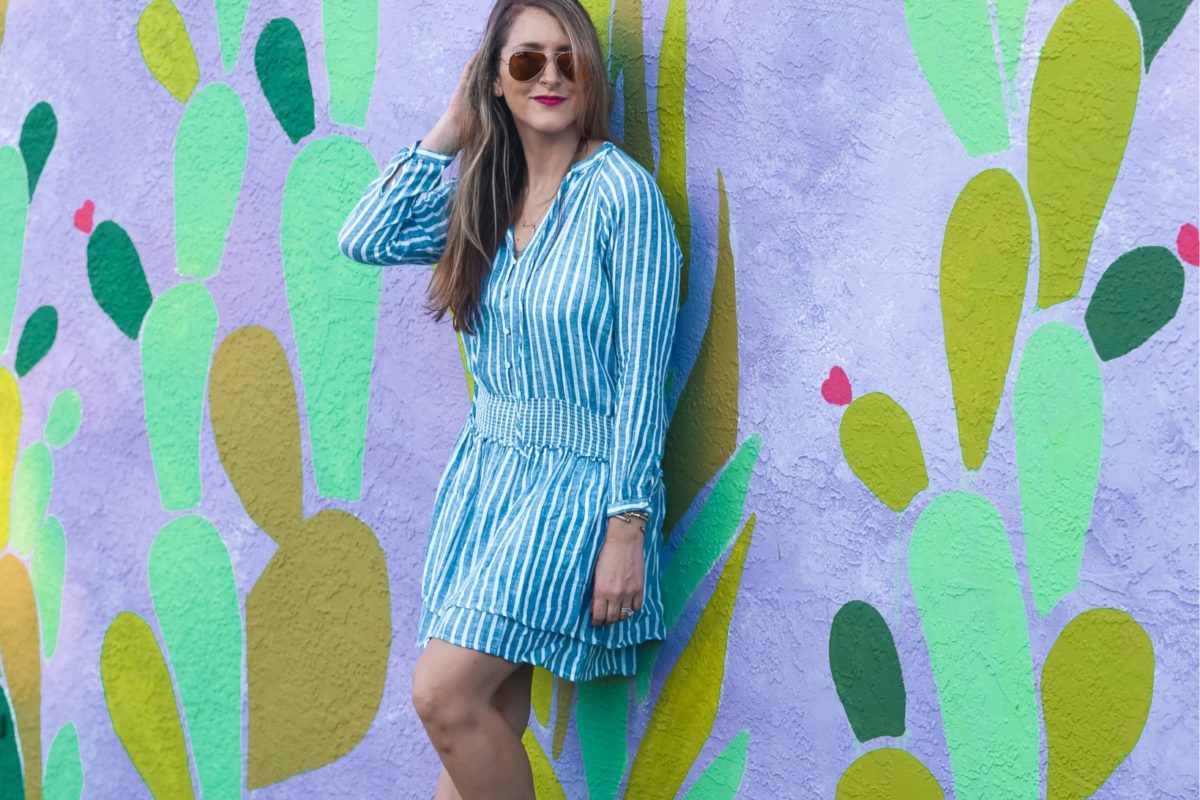 This post may contain affiliate links. Purchasing through them help support this website.
Happy Friday dolls.  Seriously, where did August go?  Like, did it even happen?  Patrick started at his new school and I swear he is like a new baby.  I think it was just developmental timing but he is crawling, eating everything in sight, and even pulling up.  My baby is going to be walking before I know it!  He is so happy when I pick him up.  I hope you have fun weekend plans ahead of you.  We are definitely going to try and get out of the house a lot this weekend!  Let's get into a few favorites from the week.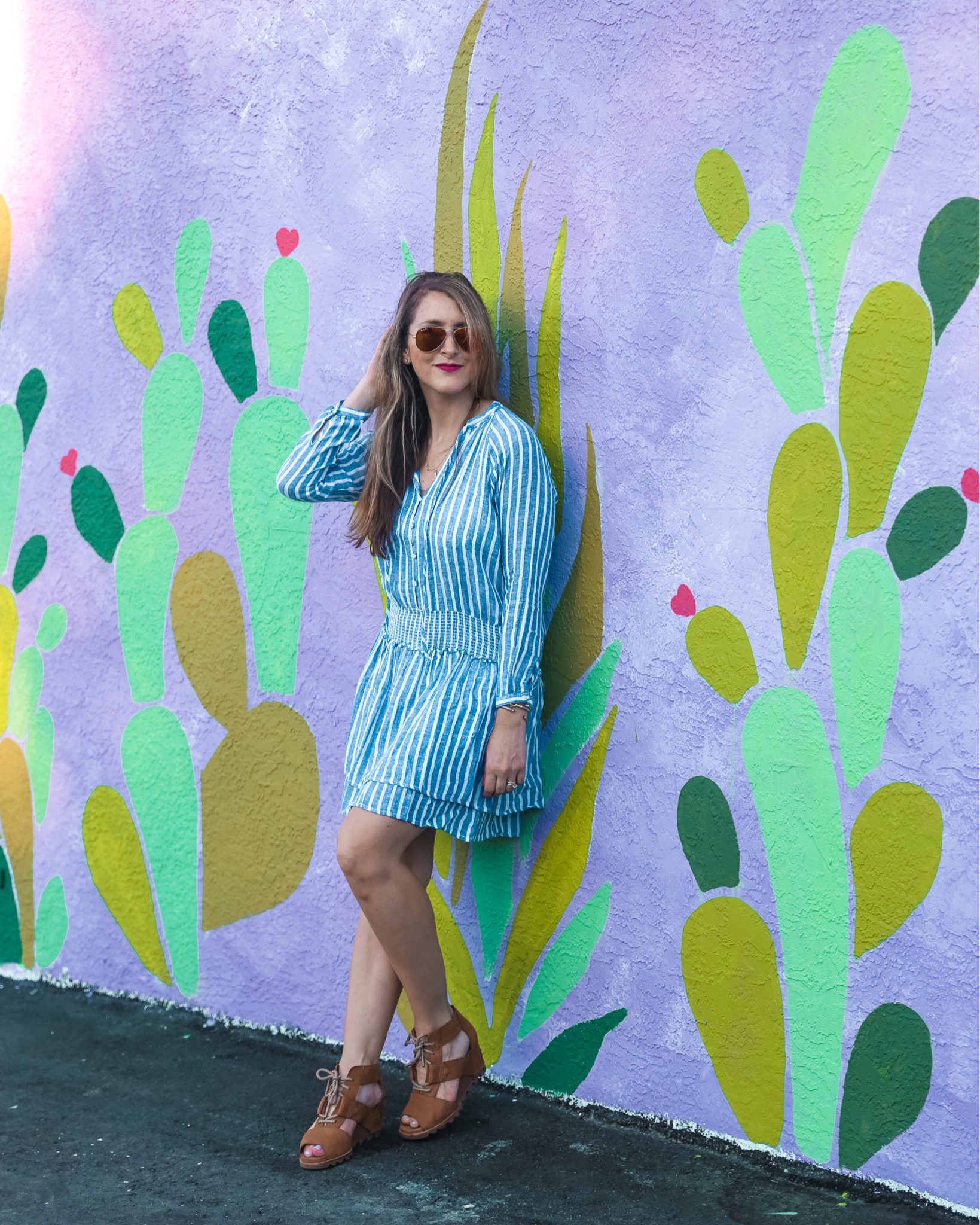 This striped long sleeve dress from Rails is so comfortable and flattering!  These Sorel sandals are on major sale.
I picked up this denim dress from Madewell, I love the sleeves on it and high waist.  I have a feeling I will be living in it!
I am beyond obsessed with this floral tassel cross body bag!
Did you know that Lou & Grey is being carried at Nordstrom?  Seriously, the softest pieces.  I just ordered this top.  It is perfect for work and daytime wear.
This recipe is so simple but these would be such great party appetizers or served with wine and cheeses.
This is a pretty good at home barre workout, you just need a resistance band to really get the burn.
Your turn!  Tell me some favorites from the week and what your plans are for the weekend.
Follow on Bloglovin
Want first dibs on shopping and sales? Sign up here on Liketoknowit for direct links sent to you
Want my daily posts sent to your email inbox?!?!  Then click here and make it happen
Follow my looks along on Instagram
Pin along with me on Pinterest || Like Meet @ the Barre on Facebook
Reader Interactions