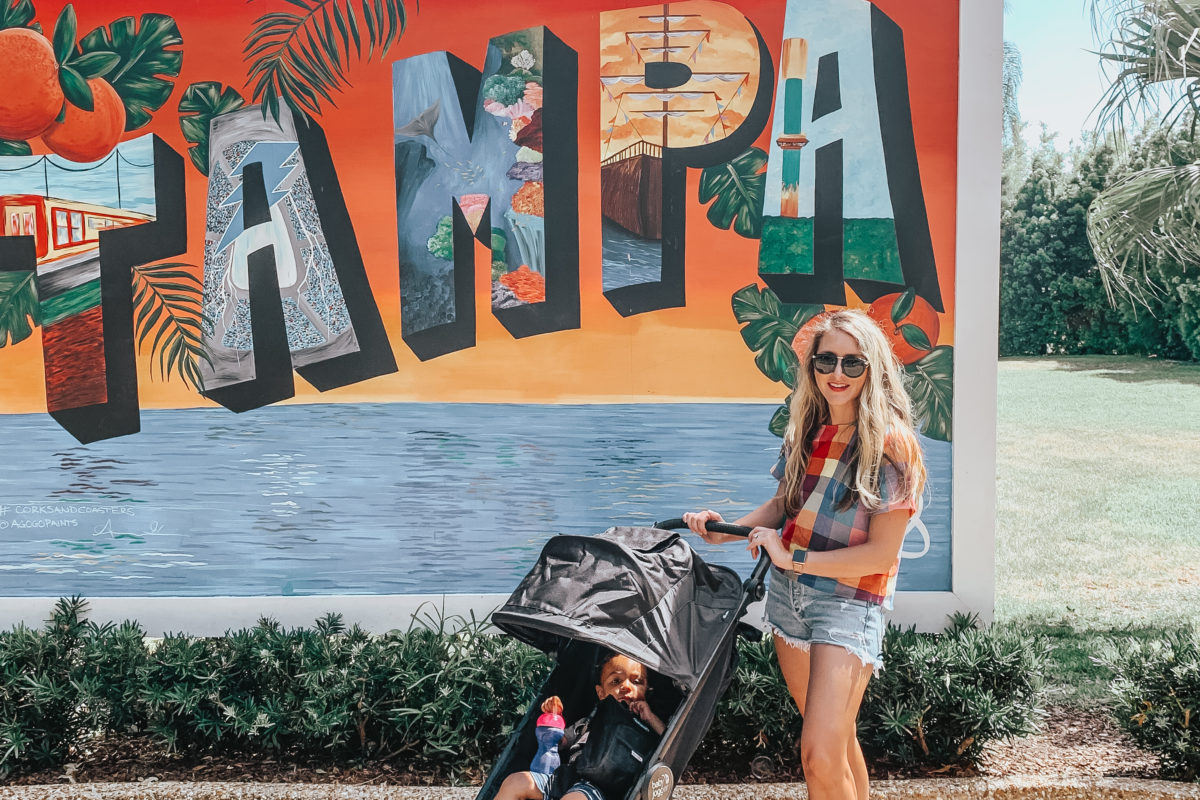 This post may contain affiliate links. Purchasing through them help support this website.
I hope everyone is having a great start to their Summer!  I wanted to share a few things that we have been loving for the Summer.  I have been a little MIA with just how busy life has been!  We have been trying to get in lots of road tripping travels and now all the activities are starting.  He has swim class and then was out of school for the new school year.  Plus with working and everything in between life just gets so crazy.  It is nice to be able to have this space to share but not feel obligated because it isn't my full-time job you know.  Anyways.  Here are a few favs of mine!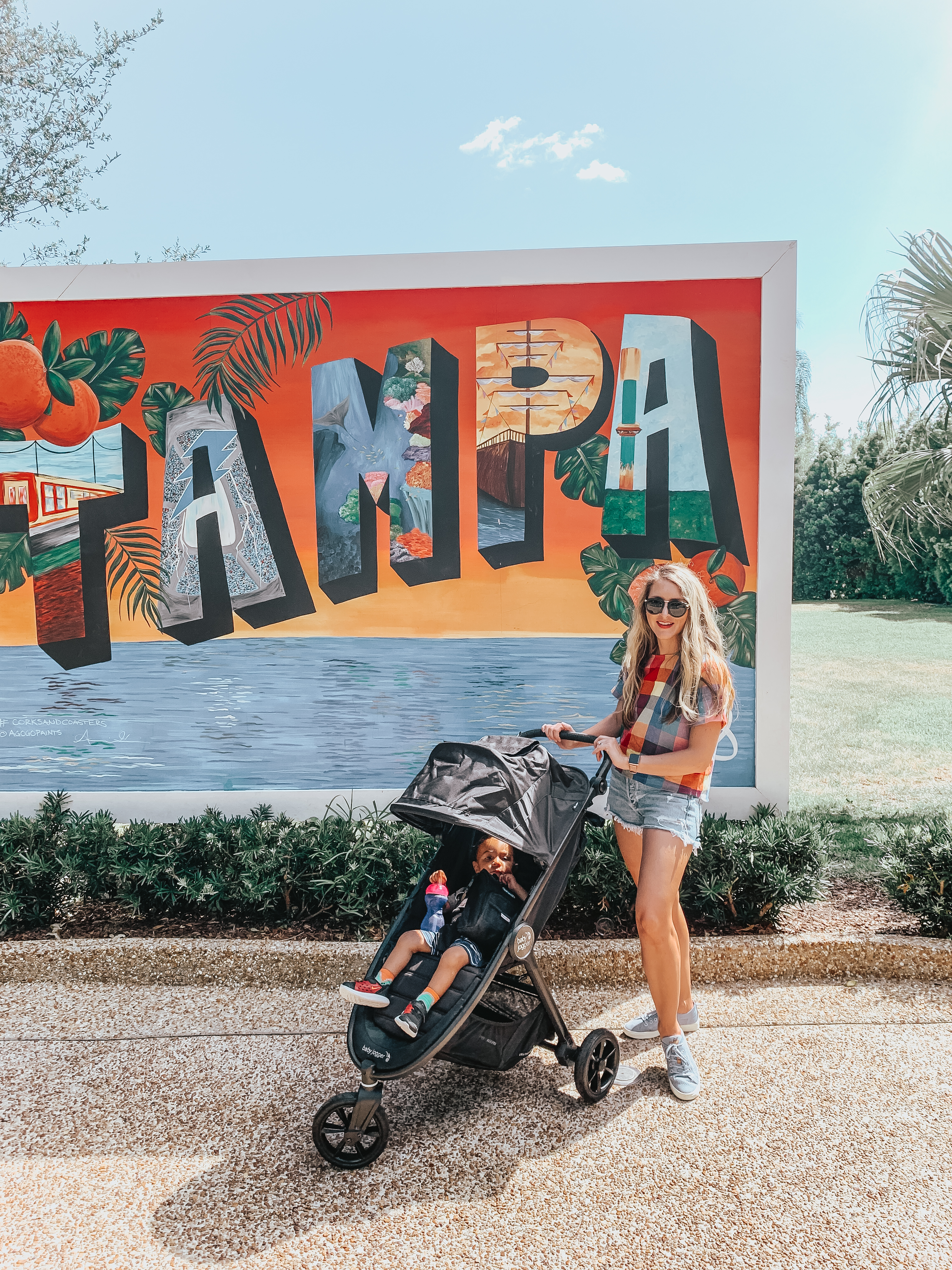 Denim shorts here |||  Madewell top here |||  My favorite Summer sneakers ||| Baby Jogger stroller here
I have been living in the AGOLDE parker shorts so I decided to pick them up in white.  Love them!
Every piece I've ordered from this line has been so perfect for the Summer.
We got this pop-up cabana tent for the beach and it is worth every single penny.  I also pop it up in the backyard for some shaded play time.
I just picked up these platform wedges (Palma platform) and they are super flattering and comfortable.
This water table I found from Costco when it was on sale, gives me at least an hour of independent play.
These rainbow rings from Baublebar add the perfect pop of color.
I took my lash extensions off because I couldn't keep up with the upkeep. I'm now using a combination of Latisse and castor oil to grow them back.
These tie-front shorts from Amazon that all the bloggers were hyping up were a total FAIL for me.  They were so sheer you couldn't tuck anything in and all my underwear lines would show.  Those went back.
I need my hair cut and colored desperately.  Until then, I'm using all the fun clips.
Ashley posted about this apple watch band on her Insta and I love it.  It is a little labor intensive to get the links out but worth the time.  Really dresses up the watch.
I went to a Neiman Marcus beauty event a few weeks ago and got a sample from this line by Dr. Barbara Strum.  It is definitely a splurge price point but the hyaluronic acid serum and the glow drops are the only two products I've been using lately and they are life-changing.  I pretty much don't even wear makeup anymore.
It's finally time we set up the gate on the first floor (we have one already on the top) but now Patrick is obsessed with trying to walk up them.  I did a lot of research and this one had great reviews and price point.  My father in law installed it and I like there isn't a piece on the bottom you can trip on.  Definitely, recommend.
These are my two favorite current sunscreens.  This one for Patrick and this one for us.  They both rub in really well and we haven't had any problems with burns in the crazy FL heat.
I picked up some bathing suits and rash guards from Target for Patrick and they are adorable.  These are the only sunglasses I can get him to keep on.
These are a few favorites on the radar lately.  I hope everyone is having a great start to their Summer!
Follow on Bloglovin
Want first dibs on shopping and sales? Sign up here on Liketoknowit for direct links sent to you
Want my daily posts sent to your email inbox?!?!  Then click here and make it happen
Follow my looks along on Instagram
Pin along with me on Pinterest || Like Meet @ the Barre on Facebook
Reader Interactions