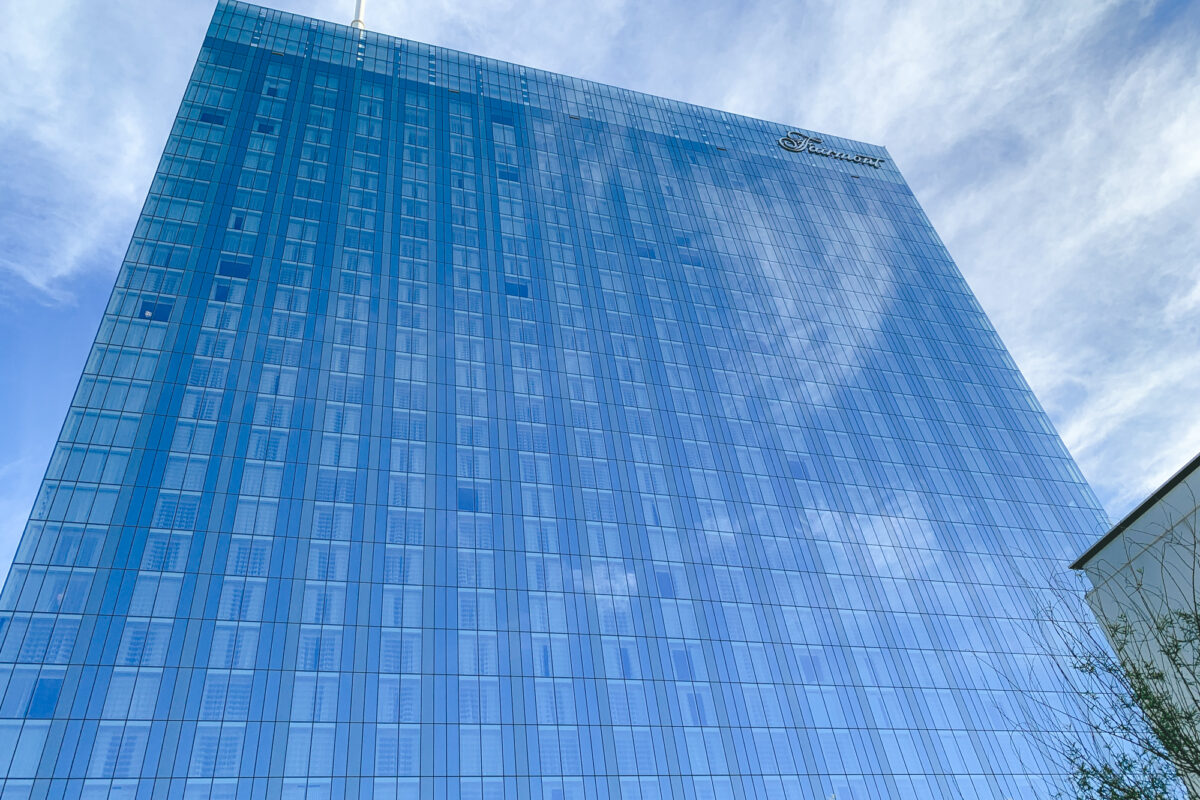 This post may contain affiliate links. Purchasing through them help support this website.
I feel very lucky that my husband and I were able to have this experience at the Fairmont Austin before the world turned upside down with the pandemic.  Leading up to the trip I contemplated canceling it just because I was nervous about leaving my child for the first time.  I pushed through my anxieties and I am so glad that I did because it was really a trip to remember.  The Fairmont properties are an all-encompassing luxury experience that stands out when you are making the decision to splurge on a high-end vacation.  Now that hotels are opening back up I couldn't wait to share this experience. There are a few hotels in Austin that fall around the same price range and I am so glad that we chose the Fairmont Austin over them.  The Fairmont Austin is one of those hotels that you honestly do not need to even leave the property but Austin has so much to offer that you have to check out.  I will have a full review of Austin as well but let's dive into all that the Fairmont Austin has to offer.  Here is my review of the Fairmont Austin hotel.
***I also wanted to include this link to the Fairmont ALL Stay Well to let you know how they are implementing current health and safety measures.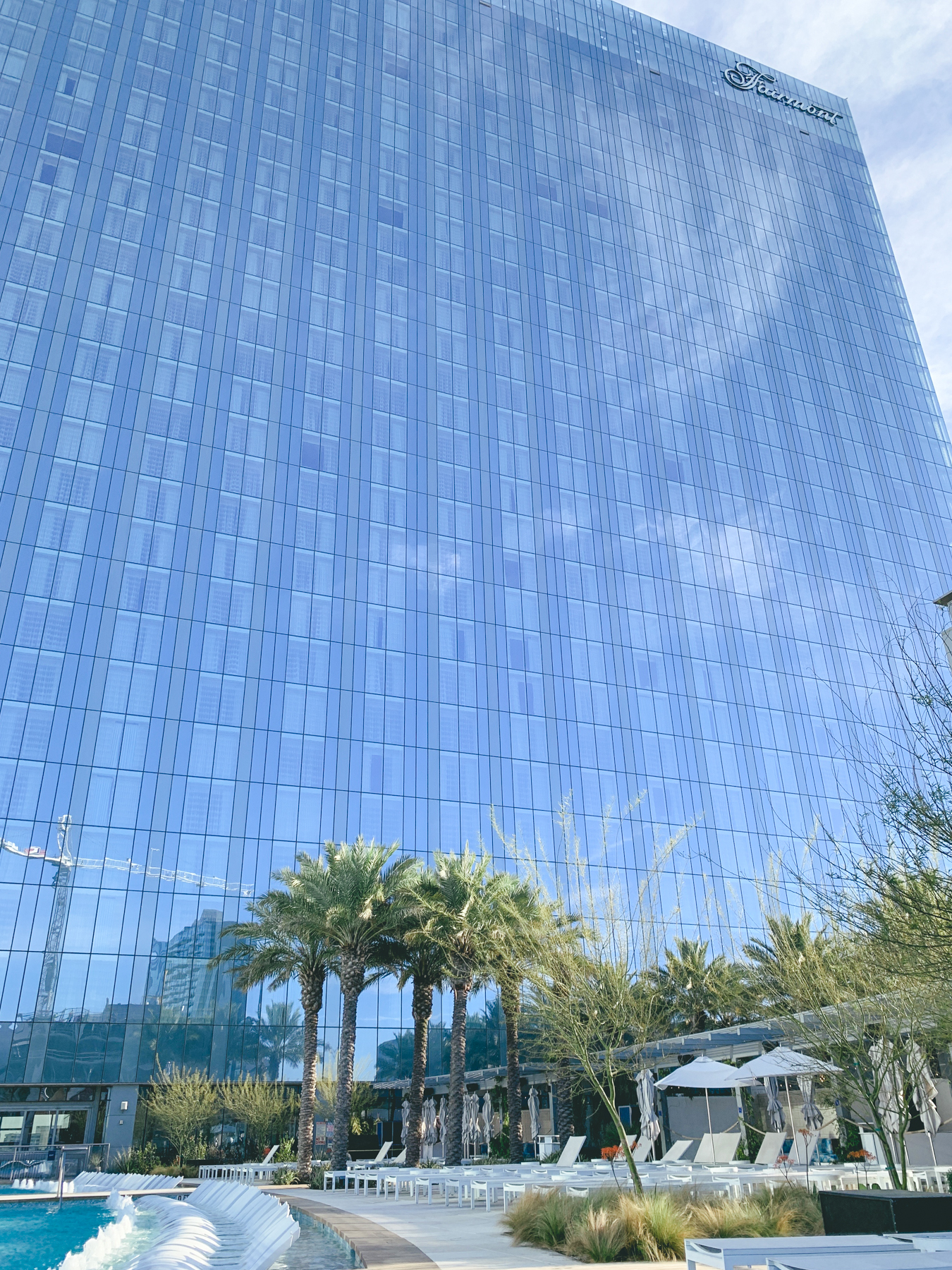 Review of the Fairmont Austin Hotel
How to Get There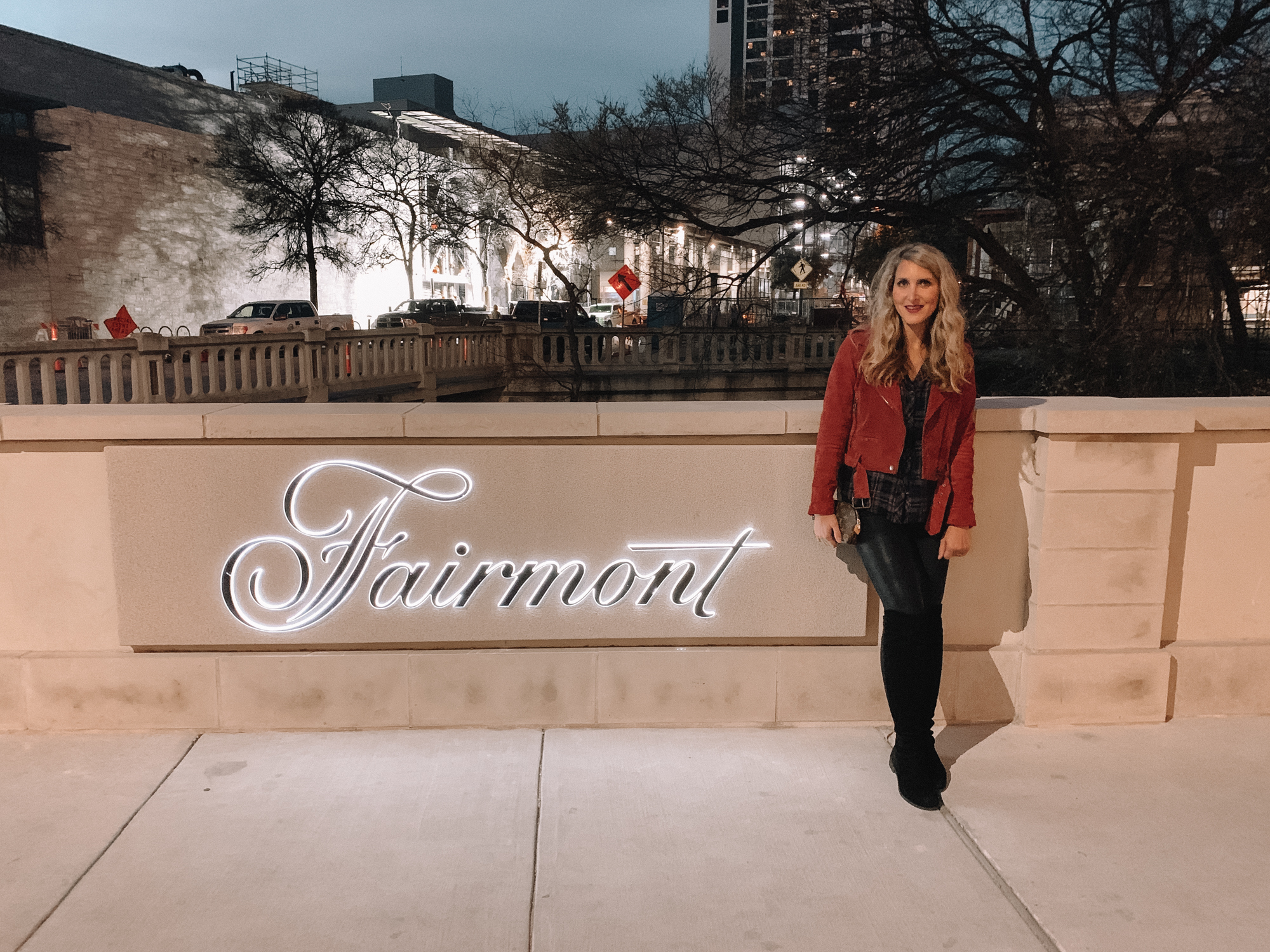 We flew into the Austin Airport direct on Southwest from Tampa.  We chose Austin for our anniversary due to the fact it had a lot of direct flights and it is a very easy airport to maneuver.  I usually research cities extensively before we travel but I'm not going to lie, I "winged it" a little bit with this one.  We almost rented a car for the day but so glad that we didn't.  The Uber/Lyft area was easy to access and the fares were very reasonable (a little over $20 each way).  Austin is an extremely walkable city and biking is what we ended up doing a lot of.  There are large bike lanes and it is a very bike-friendly city.  I don't think you have to rent a car to enjoy the city plus hotels do charge a pretty penny for overnight parking.
Where the Hotel is Situated
Austin itself is not a huge city.  The Fairmont is at the edge of the city and we were able to walk or bike everywhere we wanted to go.  We took bikes and toured around the Campus of Univesity of Texas.  We took them over to South Congress which is the funky area with all the hipster restaurants and clothing stores.  The hotel is walkable to Sixth street which reminded me of a cleaner Bourbon street.  Not where I'm at during this point of my life but there were a ton of bachelor and bachelorette parties when we took a stroll after dinner one night.  The hotel is extremely close to Rainey street which I'm told is where the champagne for brunch crowd tends to hang out.  It is a really cool area.  It is a row of old bungalow houses that have been converted to bars and restaurants.  The scene was flooded on Sunday with people out for brunch and daytime drinking.  There are a lot of food trucks set up there as well.  I also loved the proximity of the hotel to the riverfront.  We took a really nice long bike ride around the river on our last day there.  The hotel is really in a perfect location.
The Rooms
The Fairmont Austin is a four-star 37 stories luxury hotel housing 1,048 guest rooms and the Fairmont Gold experience. The hotel was built in 2018 so it is extremely new and clean.  We had a nicely appointed King Room that overlooked the pool, riverfront,  and downtown Austin.  The floor to ceiling windows drew in tons of light and sweeping views.  The king bed was very comfortable.  There was a Nespresso coffee machine which is always a plus in my book.  The bathroom had the signature Le Labo Rose 31 collection which is my absolute favorite hotel line.  I try to snag as many samples of the rose lotion that I can.  The turndown service was something to write home about.  We usually are weird about people coming into our room but opted for the service.  All of my bathrooms toiletries were lined up perfectly.  My hair iron and brushes were neatly organized.  Our clothes were hung off the chairs and shoes organized.  It was such a nice touch that really went the extra mile.
The Food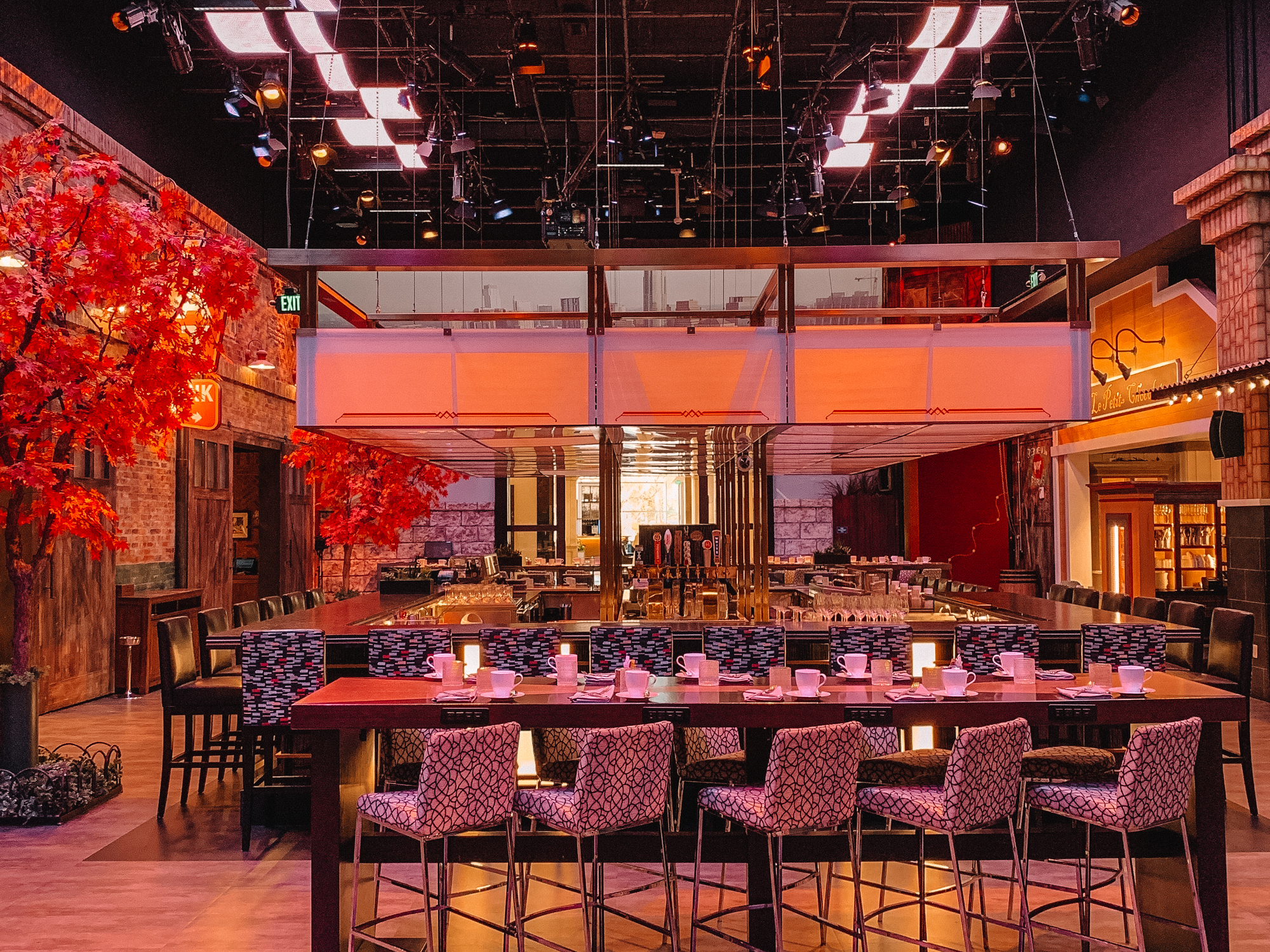 Austin is known for its cuisine so we were torn between how much to eat at the hotel and how much to venture out.  I will say that if you are staying for a long weekend you honestly could eat at the hotel exclusively with all the options they have to offer and be completely happy.  The hotel has a large conference/meeting clientele which caters to eating on the property a lot.  There is a large dining hall that reminded me of hotels in Las Vegas but not in a cheesy way.  We frequented the happy hour daily.  I thoroughly enjoyed the discounted rose and oysters.  There is also a Sunday brunch that is completely worth the price tag.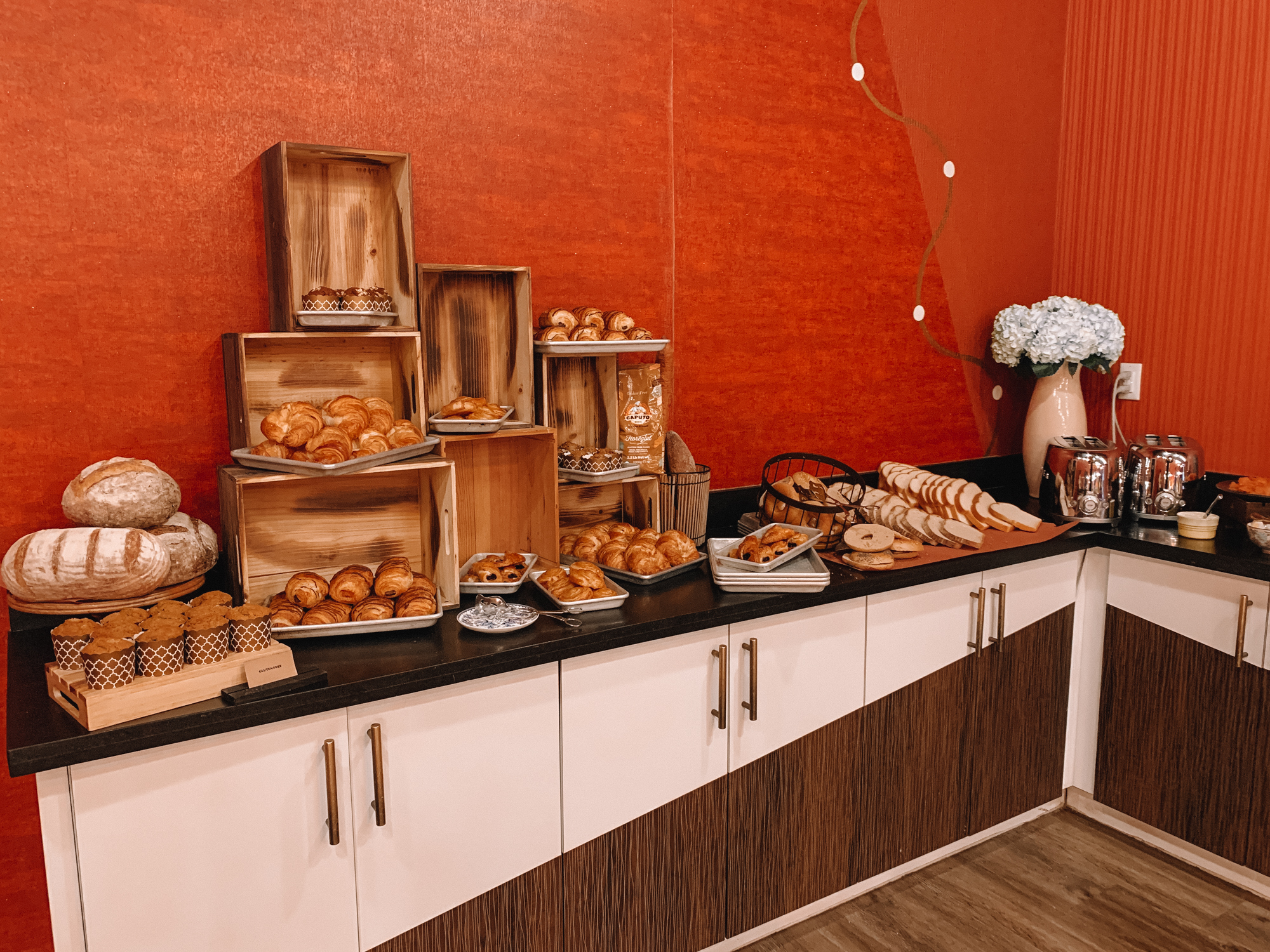 We also had the pleasure of dining at Garrison.  This is actually one of the top 3 restaurants in all of Austin and I can see why.  Our waiter was extremely passionate about not only the cuisine but the chef as well.  We were treated to an anniversary dinner that we both will remember.  I will let the food do the talking.
The Pool
The pool sits on the 7th floor overlooking the city.  There is construction going on directly across that is a current eyesore but will not be there forever.  I had a great time lounging in the chairs in the water.  We ordered up a few cold beverages to help beat the heat.  There is also a sunscreen station which I have honestly never seen before and loved all the attention to detail.
The Gym
Fairmont Spa Austin
here
. ***
the spa will be expected to open later this year
.
The Gold Experience
Gold experience lounge
that you can upgrade to (
Austin Fairmont has this amenity
). We chose not to just for the sheer fact we wanted to eat around Austin as well.  We did pop in there to grab a few pictures to show what they have to offer.  There are a full buffet breakfast and heavy bites in the afternoon.  Set up on the 35th floor you can take in the sweeping views of the city.
The Extras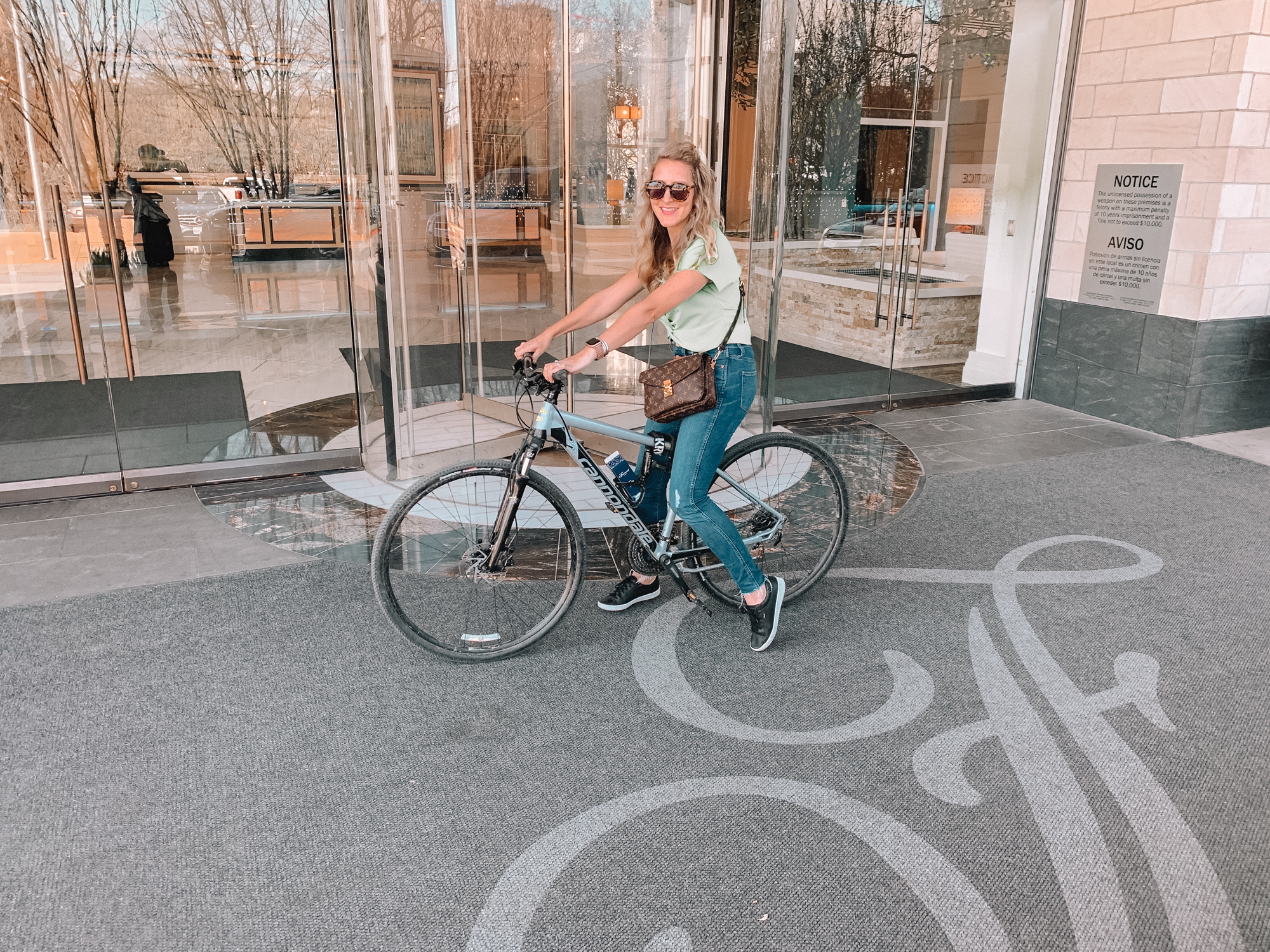 While we were up in the Gold Room we were informed of the fun extras the hotel has to offer like complimentary bikes for up to two hours.  We had THE BEST time exploring the city via bikes.  We went up to the University of Texas, over to Saltlick grill for BBQ, along the riverfront, and over to Congress street.  The bike lanes in Austin are as big as the car lanes and on some of the streets had protected barriers.  We never Ubered once in the city.  It was so fun to bike up an appetite and explore all that Austin has to offer.  There is also a car service that will drop you off anywhere in a two-mile radius pending the availability of the Escalade.  Finally, there was live music every night.  We would get our cocktail and sit to enjoy live entertainment.  We had such a blast at the Fairmont Austin.
Takeaways
There are definitely a few options in this price range when it comes to luxury hotels in Austin.  I can honestly say that the Fairmont Austin is worth every single penny of your hard-earned money.  It is a luxury hotel that is approachable and not stuffy.  The staff is warm, accommodating, and beyond helpful.  The location, rooms, pool, spa, and on-site dining make it truly a property you never have to leave.  With hotels starting to open back up I would honestly say that this is a gem of a property that is worth the Fairmont name.  I wish that I lived closer because this would be the perfect weekend staycation! Do not hesitate to book this hotel if you want to truly be taken care of and have a once of a lifetime stay.  Make sure to check out my other luxury hotel reviews here.
Thank you to the Fairmont Austin.  I received a discounted rate for my review.
Follow on Bloglovin
Want first dibs on shopping and sales? Sign up here on Liketoknowit for direct links sent to you
Want my daily posts sent to your email inbox?!?!  Then click here and make it happen
Follow my looks along on Instagram
Pin along with me on Pinterest || Like Meet @ the Barre on Facebook
Reader Interactions