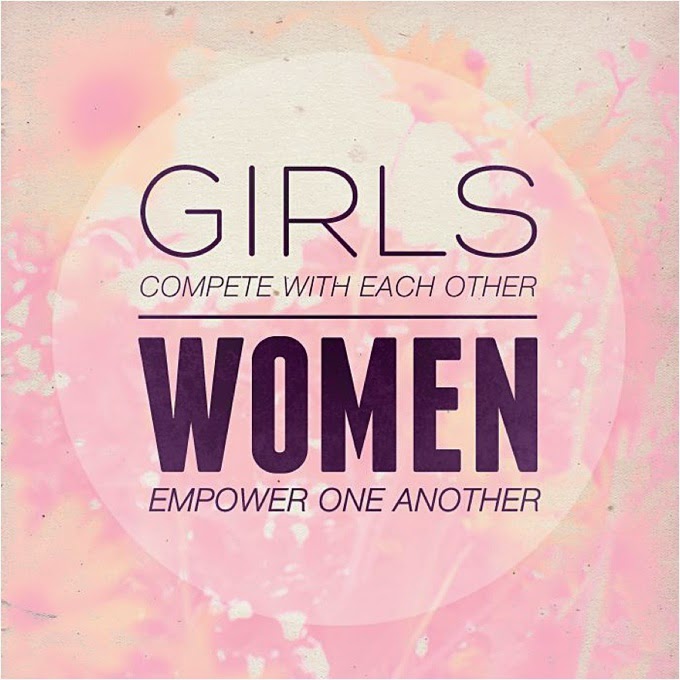 This post may contain affiliate links. Purchasing through them help support this website.
Alright y'all it's not very often that I use this space as a place to really write out my feelings but I was thinking so much about this I just had to get it out of my head and into words.  This topic of why do women compete has been on my mind lately.  As I shared with you yesterday, on Friday night we had our Pure Barre grand opening party and it was a wonderful event.  I really love the girls that I teach with.  Everyone of them is truly beautiful on the inside and out.
Why Do Women Compete?
I had some time to catch up with one of my fellow instructors Yen. She has to be one of the most gorgeous woman I have ever met. Not only is she is a beauty but she is incredibly smart (ummm she's a Dentist) she's also a fitness model, and new Barre instructor! She is so humble and down to earth (and yes she is that gorgeous in real life as well!)
After the event she posted the most thoughtful and sweet note about myself and gave the blog a shoutout.  Her photo as of today got over 1500 likes. After she did that I sat back and thought to myself, wow!  She did not have to do that.  She went out of her way to expose my blog to her 24,000 followers and the introduction from her would really make anybody blush.
We started chatting back and forth after that on Facebook and then over to text and I began to realize we had so much in common and a general appreciation for each other.  That really got me to thinking about how our society tries to hard wire our minds to try and be competitive with other females.  Once again, why do women compete with each other?  I have always tried to surround myself with positive and inspirational women. There are so many driven and hard working women that are entrepreneurs, business savvy, humble and kind. Having these successful people in my life has been such positive influence because they constantly challenge and drive me to continue to set the bar higher.
Another amazing woman in my life is the owner of our Pure Barre Studio Lauren McComb.  She now runs two successful Barre studios.  She is at either studio every single day and is extremely business savvy.  She is incredibly motivating and is such an inspiration to have in my life.  Can you imagine giving up your 9-5 job to open your own studio?  To go from that steady paycheck to having to create your own success?  She not only did that but was so successful she was able to open a second studio. Here she is doing a photo shoot for a local magazine….like a boss!!!
Myself, Yen and Lauren all have the same thing in common through not only the healthcare aspect but the fitness aspect.  Working out is not about trying to change the number on the scale.  It is about taking the time to improve your health and well being.  When you are taking care of your health and body the happiness that radiates out is so incredible to see.  Nothing makes me happier then to see someone achieve their goals of not only getting healthier but stronger as well.
Even within the blog world the support I have gotten from Kate from Another Clean Slate and Steph at Life According to Steph when it came to my linkup they blasted that out to all their Twitter followers just to help get the word out.  Or to Kerry from Till Then, Smile Often who went out of her way to create a text box for my Friday Favorites link up.  None of these amazing women were asked to do this but all of them went out of their way to help promote my blog and help it to grow.
I guess what I am really trying to say is being around such incredible women has been such an amazing reminder about trying to help promote each other instead of how society tries to drive us apart.  Why is it that so many women are so competitive and get excited to see others fail?  I challenge everyone to do something today and this week that helps out another woman.  If it's promoting another up and coming blogger on your social media outlets.  Or giving a compliment to the girl next to your in your workout class.  Basically trying to keep this positive energy out there to continue to promote and encourage all the talented and smart women around you.
I really feel that if you surround yourself with positive people and truly try to lift up and encourage them as much as you can.  Then that positive energy and karma will come back to you tenfold.
What are your thoughts about why do women compete?  Have you found more competitive people in your life or do you try to surround yourself with as many positive people as you can?  I hope you have a fabulous day and try to take this positive energy and message with you today!
p.s you can follow myself on Instagram
here
and the gorgeous Yen
here
 and her Facebook page
here
. She is incredibly uplifting and beyond motivating!!  xoxoxo
Follow me on Bloglovin ||  Follow my looks along on Instagram || Get my latest blog posts daily to your email here || Pin along with me on Pinterest || Like Meet @ the Barre on Facebook || Check my latest tweet here
Follow on Bloglovin
Want first dibs on shopping and sales? Sign up here on Liketoknowit for direct links sent to you
Want my daily posts sent to your email inbox?!?!  Then click here and make it happen
Follow my looks along on Instagram
Pin along with me on Pinterest || Like Meet @ the Barre on Facebook
Reader Interactions