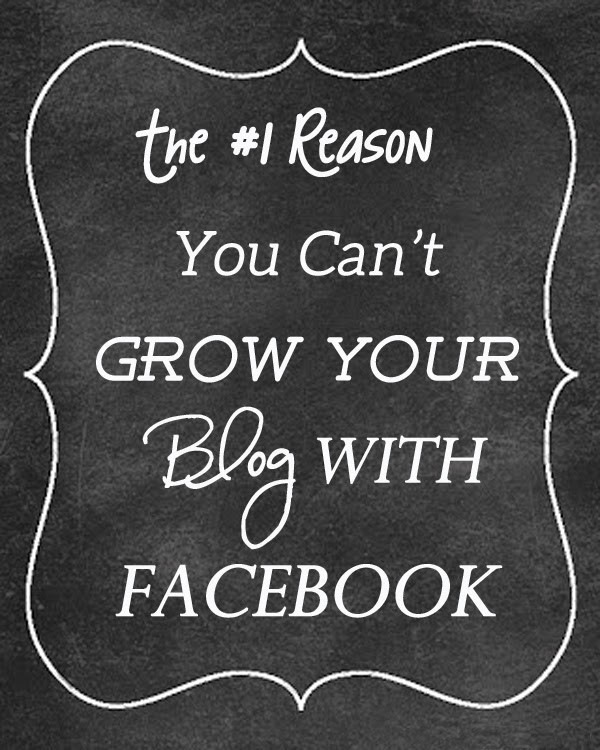 This post may contain affiliate links. Purchasing through them help support this website.
Let me start this post off by saying I am no means the expert when it comes to all things blogging. Actually I don't believe I have really dived into how to grow a blog type of post before because really don't they all just say the same thing?  Be consistent, engage your followers etc etc.  I wanted to fill everyone in on my latest social experiment because as you all know how much I love researching everything beyond normal means.
So a little while back I made a Facebook page for Mark's law practice.  Whenever he would share the latest DUI checkpoint of the weekend or his biggest viral post was when the ban on texting came into effect in Florida (for some reason you can still talk on the phone but you can't text….why can't we ban both, the drivers are terrible enough????) but I digress…..Anyways so when he posted that it was September of 2013, (I also don't know about big brother Facebook so I will just show you this).
Seems simple enough right?  You share a post, people see it, like it, share it and then it goes viral.Then Facebook comes along and
changes it's algorithm
which they claim is more beneficial to you because it helps filter the content from all your friends and just shows in your feed the people you engage with more frequently.That is not the case.
What it means is that organic posts or posts you don't pay to promote will essentially get capped and will barely reach your audience.  For example.  One of my most popular posts is whenever I share anything Barre related because usually the Barre studios pick it up and it gets shared with their community and pre-algorithm it should then go "viral".  Once again wrong.  Even though it get's shared it was capped and only reached around 400 views even though 7 different studios shared it.
I have been getting frustrated by the lack of consistency with my posts and people reached.  I post at the same time and get a large variety of people reached.  So I kept on getting this little reminder from Facebook to "boost my post" and I wanted to see what would happen.  If I "threw some money at the problem" where would this go.
Well wouldn't you know.  If you pay for your posts magically people are able to see them.
Now tell me how ridiculous that is?  You're telling me I won't be able to reach my target audience…..the 500 people that have liked my page without me paying for it to happen?  I was left with the worst taste in my mouth about Facebook and it's complete Big Brother you only show me what you think I want to see in my feed and with that the majority will be from people that buy the ability to be there?
I naturally don't like taking that and saying well that's life and let's move on.  I began to study my posts to see why some reached more on some days versus other days.  I was able to come up with these few hacks.  Now naturally Facebook will probably change this but for now this seems to help.
Instead of just letting your picture embed upload a picture with each post.  Usually the more visually appealing the better.  That way when people see the picture and click on the link, that shows the algorithm this post is engaging and therefore allows it to show up in more feeds.  People loved the Engagement pictures.
You know what people apparently don't care about?  Rompers…..
Or Circuit training workouts….
Encourage Your Friends & Followers to Comment
It seems when your friends comment more on your posts they seem to reach more people.  When they reach more people then people "like" the post more and therefore it tends to spread out a little more.
See When Your Peeps Are Online
I use to upload my post first thing in the morning and realized it wasn't jiving well with my followers.
I now usually wait until later on in the evening to post and that seems to help increase the reach views.
What It All Boils Down To…..
If you aren't going to fork over the cash (like who would?) you are not going to be able to organically (aka not pay) reach all your followers without this "boosting" ability from Facebook.  The days of viral posts with just good content and shares is long gone.
My blogging community challenge now to you is to start following each others pages and to comment more frequently and share amongst our own Blog's FB pages.  See if that helps with increasing your number and people reached.  What it looks like are the biggest factors are actual post clicks, comments and likes.  Let's try it over the next few weeks and see if it makes a difference.   If you have a Facebook page for your blog please feel free to leave the link to it in the comments (how to
make a hyperlink
).
What are your thoughts on Facebook stifling your organic reach?  Would you pay to boost a post?  Did you know about this algorithm change?  Can you honestly believe that by spending $20 I was able to reach over 4500 people?  Make sure to follow everyones FB blog pages in the comments!  xoxoxoxo
Follow on Bloglovin
Want first dibs on shopping and sales? Sign up here on Liketoknowit for direct links sent to you
Want my daily posts sent to your email inbox?!?!  Then click here and make it happen
Follow my looks along on Instagram
Pin along with me on Pinterest || Like Meet @ the Barre on Facebook
Reader Interactions