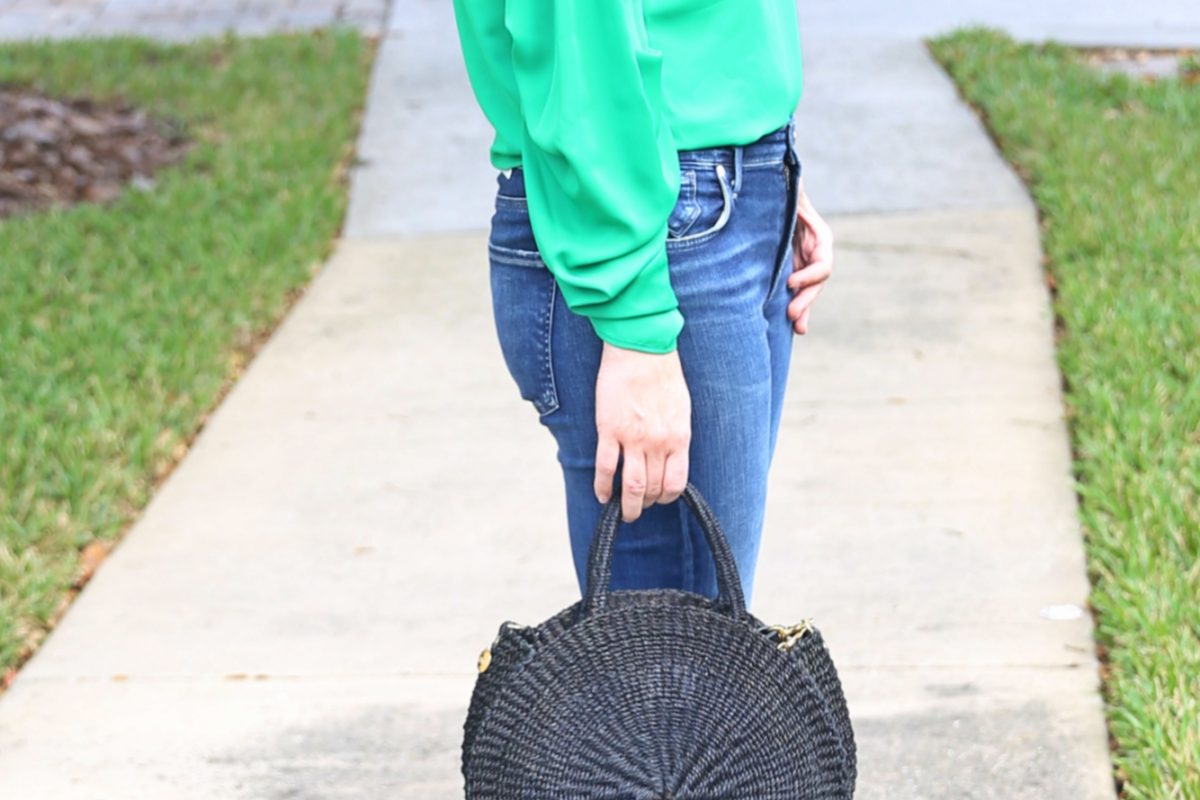 This post may contain affiliate links. Purchasing through them help support this website.
Are you ready for Spring yet?  We have actually had quite a cold Winter down here in Florida, I know it doesn't compare to what the Northerners have endured but our heat has come on more times that I can count.  Now that I'm out of maternity clothes I am ready to revamp my closet.  I do say that lightly because just about every shirt I wear ends up with something from Patrick on it.  I just love wearing black tops around him apparently.  Every site right now is all about Spring.  One trend that was big last year and making a full comeback is straw bags.  I was obsessed with this bag last year and it sold out so quickly.  Well, this year it's back in stock and I snagged it.  It is such a great size to make a statement to any outfit.  I love how lightweight it is also.  I also grabbed this little crossbody.  It's a great price point and adds a great pop of color.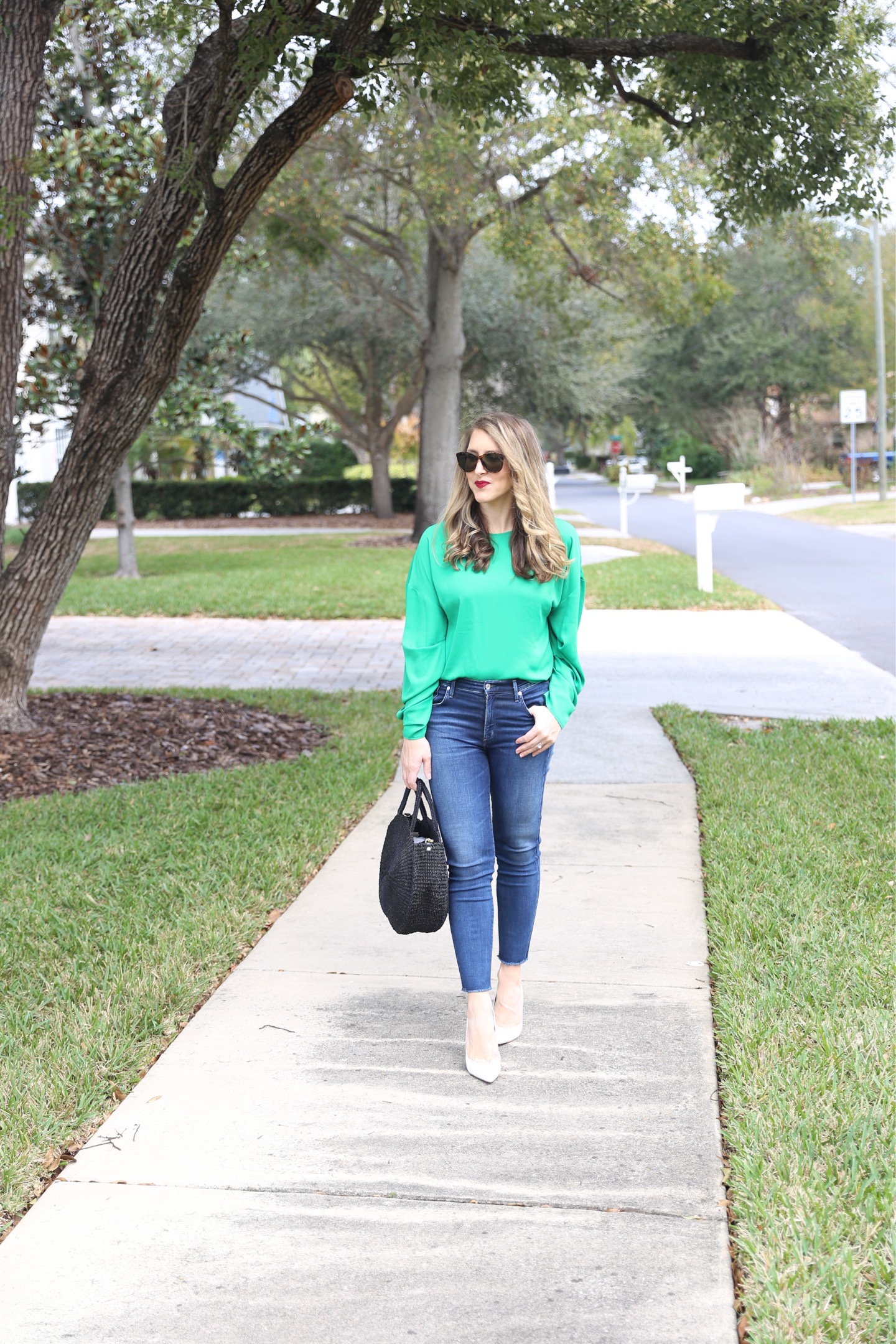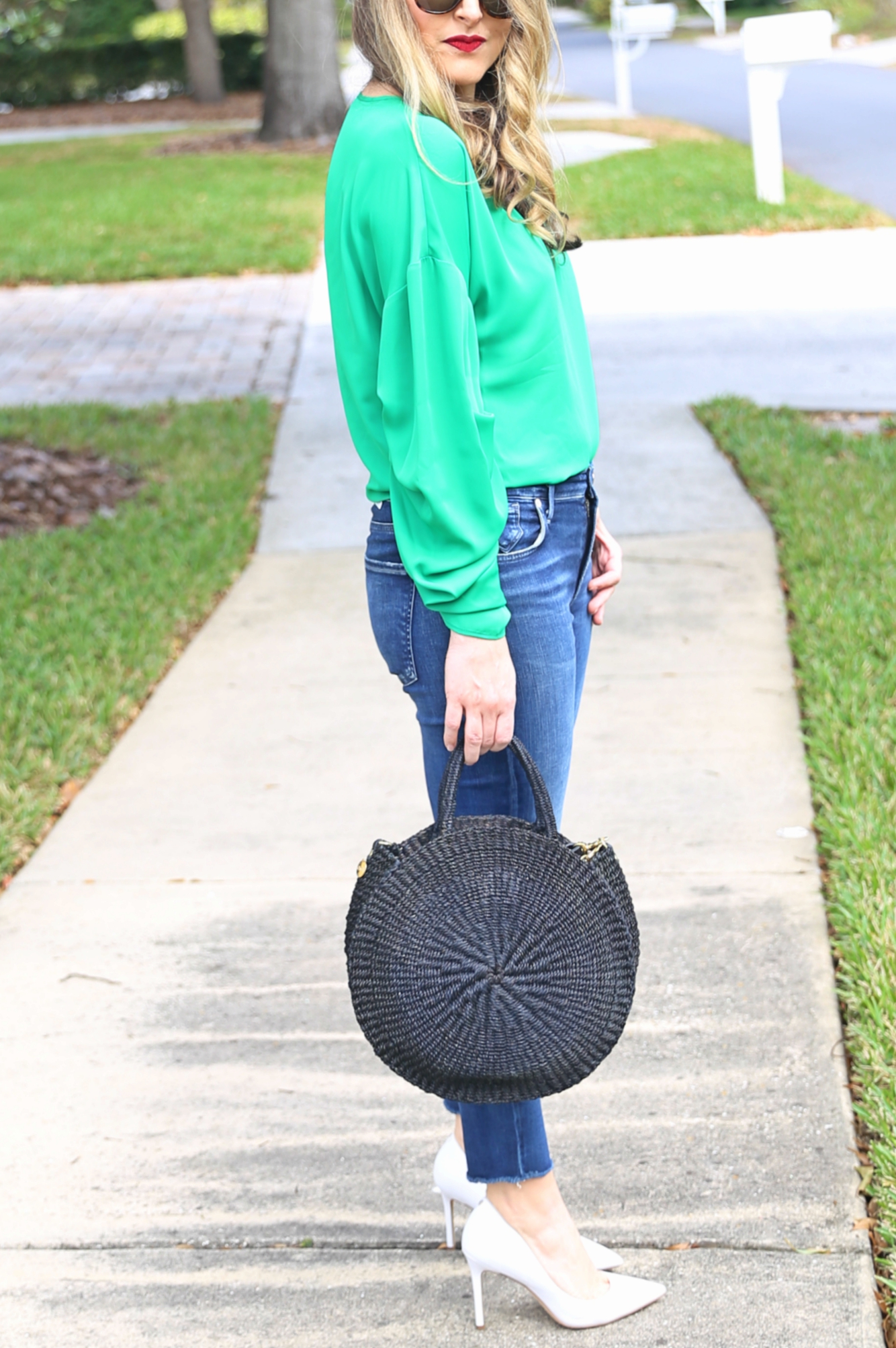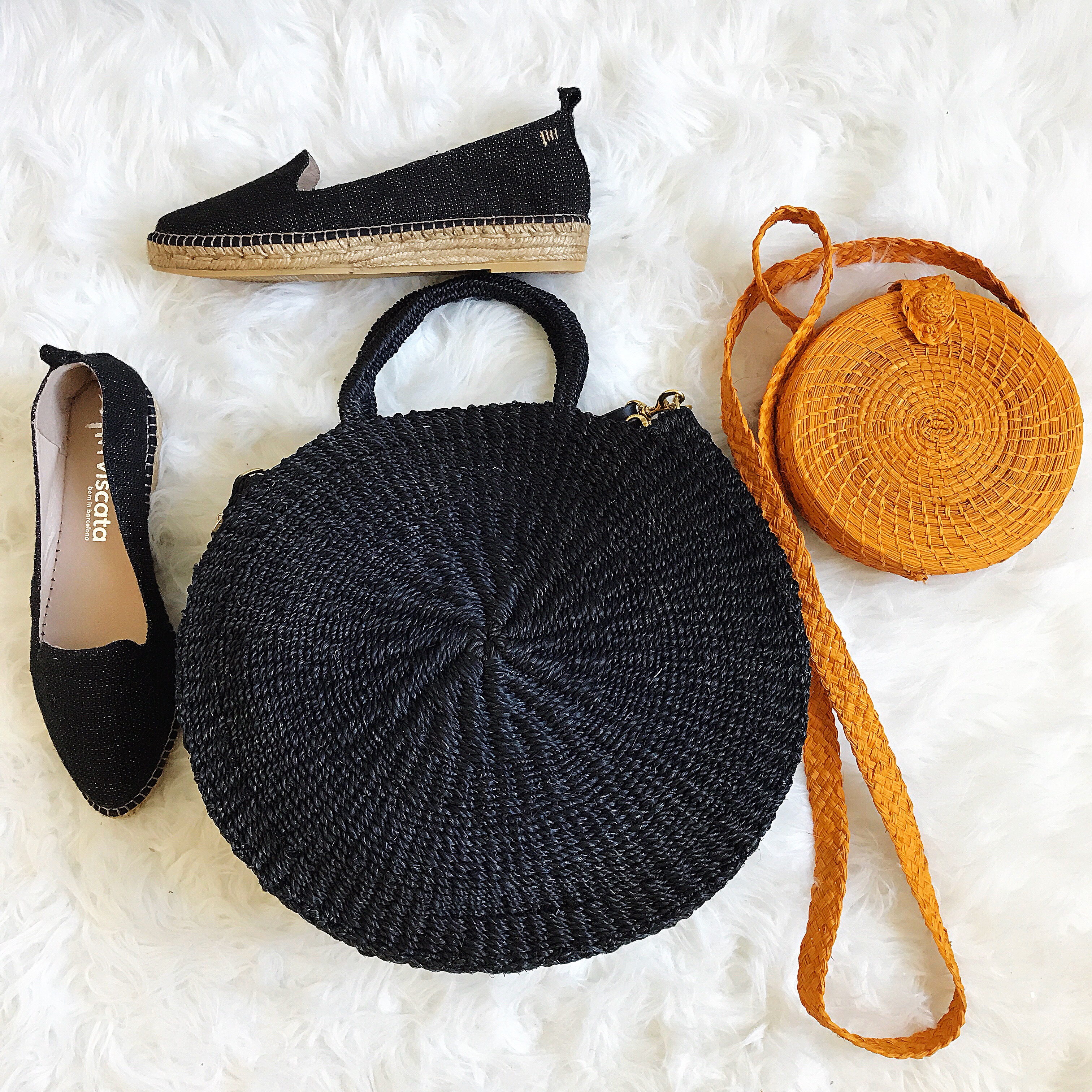 Bag find here from Clare V |||  Top Amanda Uprichard find here |||  Jeans (love!)  High waisted and so comfortable find here from AG |||  White heels from Sam Edleman find here |||  Sunglasses super affordable find here ||| Flat espadrilles find here
Dress Tory Burch find here |||  Mini straw bag find here (affordable!) under $20 option find here |||  Heels old similar here (under $30)|||  Sunnies Gucci find here (Urban Folk) bargain friendly (under $12) find here
Other Great Options!

I shared this story on Instagram but life with an infant now.  On Saturday I was all ready to shoot some new Spring content.  I had my hair curled, actual makeup on and a husband who was willing to shoot multiple looks.  My first indication as I tried to put him in his car seat was his pants were a little wet, I was like it's okay let's power on.  Then he spit up a little bit….still I was like it's all good and wiped it up. As Mark was pushing him to put him in the car, he unloaded a HUGE spit up/throw up all in his car seat.  Well…..clearly he did not want to go out and take blog pictures.  I cleaned his whole car seat and we went for a walk in the neighborhood instead.  This kid wins and rules the roost for sure.  I'm 100% okay by it but it's funny all the little things you take for granted before a kid comes into play like painting your nails or having a nap ;-)
Follow on Bloglovin
Want first dibs on shopping and sales? Sign up here on Liketoknowit for direct links sent to you
Want my daily posts sent to your email inbox?!?!  Then click here and make it happen
Follow my looks along on Instagram
Pin along with me on Pinterest || Like Meet @ the Barre on Facebook
Reader Interactions