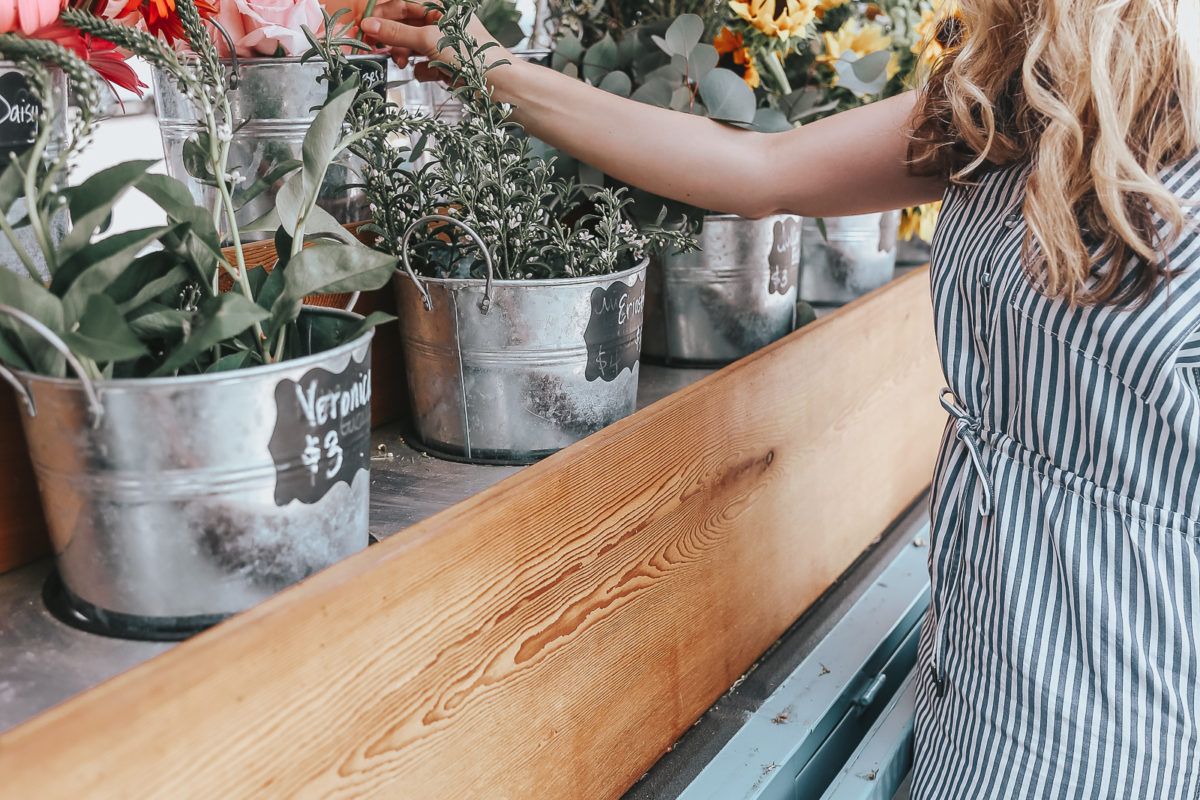 This post may contain affiliate links. Purchasing through them help support this website.
I have finally been venturing out of the house a little bit and putting myself together.  It is really hard to want to put on cute outfits when you know you most likely will be spit up on.  I met my friend Julie over in St. Pete for coffee and happened to stumble upon the cutest mobile flower truck.  St. Pete seriously has such a cool scene between all the breweries and places to eat, it is really becoming quite the destination spot.  I definitely get a lot of creative inspiration when I'm over there.  Bandit coffee is a really pretty place if you want to meet a friend or colleague for coffee.  There were a few meeting of the minds type of conversations buzzing around me.  I picked up this dress from Paige for the Summer, I feel like it's very versatile and I love anything that will be nursing friendly.  These lightweight chambray dresses are going to be trending again for the warmer weather.  I paired it with my new favorite sandals, they are so comfy! Plus, this oversized straw tote.  Doesn't this outfit just look perfect for perusing the Farmers market?
Exact outfit details
Dress here |||  Budget friendly here
Sandals here |||  Budget friendly here
Bag here |||  Budget friendly here

I hope everyone had a great weekend!  I'm back to work today, please send me all the love and positive vibes that you can.  I know it's going to be rough.
Follow on Bloglovin
Want first dibs on shopping and sales? Sign up here on Liketoknowit for direct links sent to you
Want my daily posts sent to your email inbox?!?!  Then click here and make it happen
Follow my looks along on Instagram
Pin along with me on Pinterest || Like Meet @ the Barre on Facebook
Reader Interactions