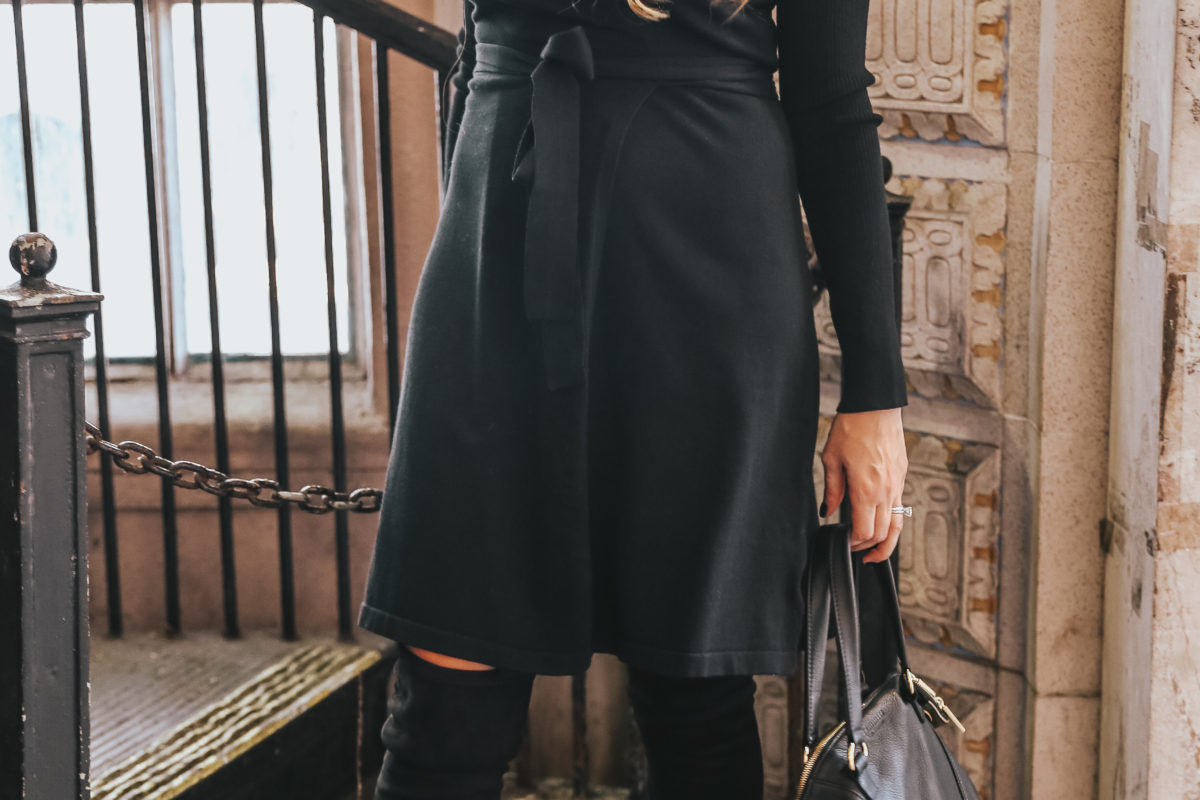 This post may contain affiliate links. Purchasing through them help support this website.
Happy Friday dolls.  The week back from a holiday is always the hardest right?  We finally got a cold front down here in FL and I have pretty much been unmotivated to do anything besides snuggle under blankets watching Hallmark Christmas movies.  I hope everyone had a nice holiday.  Today is going to be short since I'm running a little bit on fumes and a little behind on work projects.  I'm taking Patrick to see Santa this weekend, I can't wait to see how he responds!  I also finally got my act together and made an Amazon storefront page.  It is a great place to keep all my running favorites and purchases.  You can check it out here.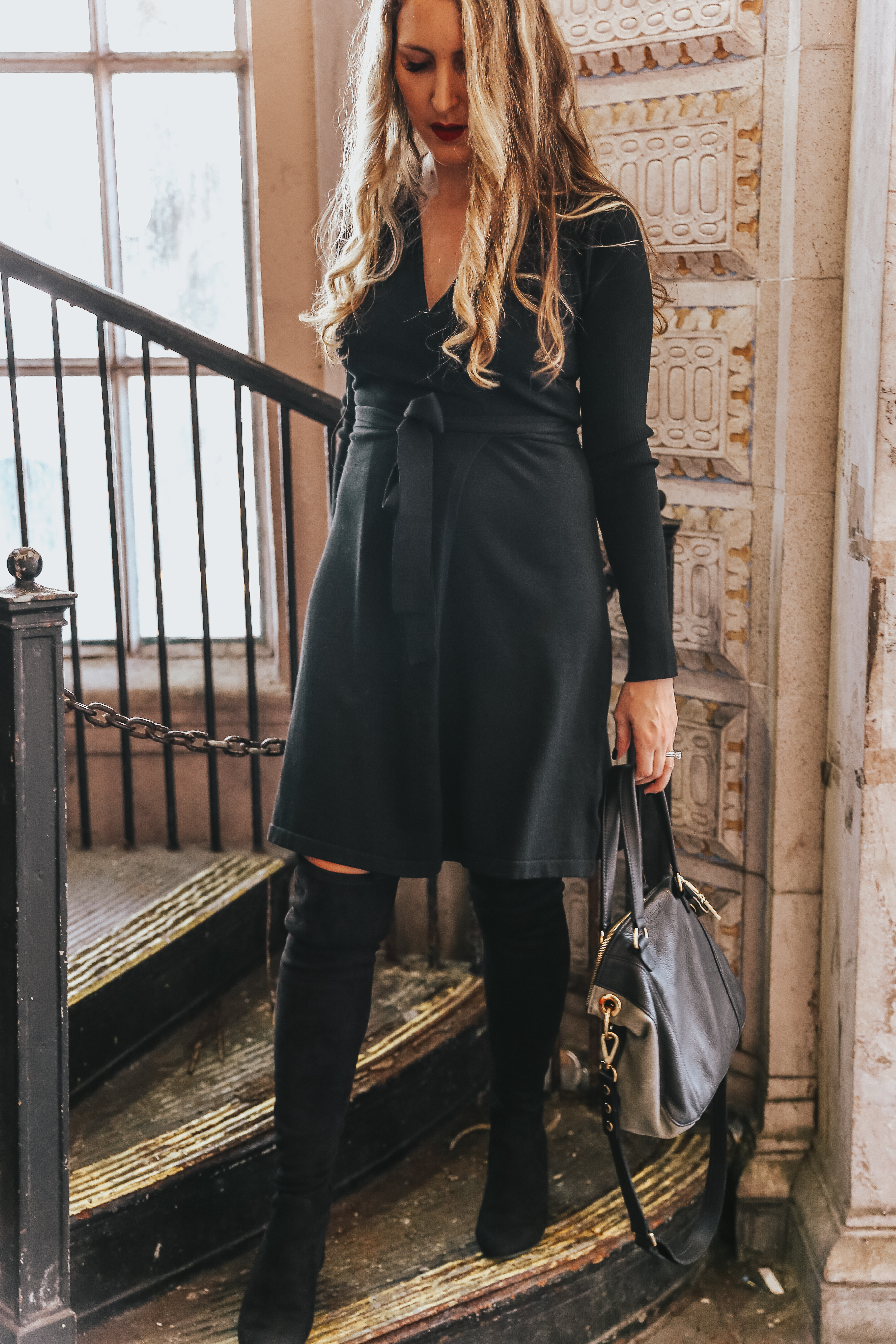 Black wrap dress under $50 here |||  Over the knee boots (that actually stay up!) under $100 here
Link up and tell me your favorites from the week and what your plans are for the weekend!
Follow on Bloglovin
Want first dibs on shopping and sales? Sign up here on Liketoknowit for direct links sent to you
Want my daily posts sent to your email inbox?!?!  Then click here and make it happen
Follow my looks along on Instagram
Pin along with me on Pinterest || Like Meet @ the Barre on Facebook