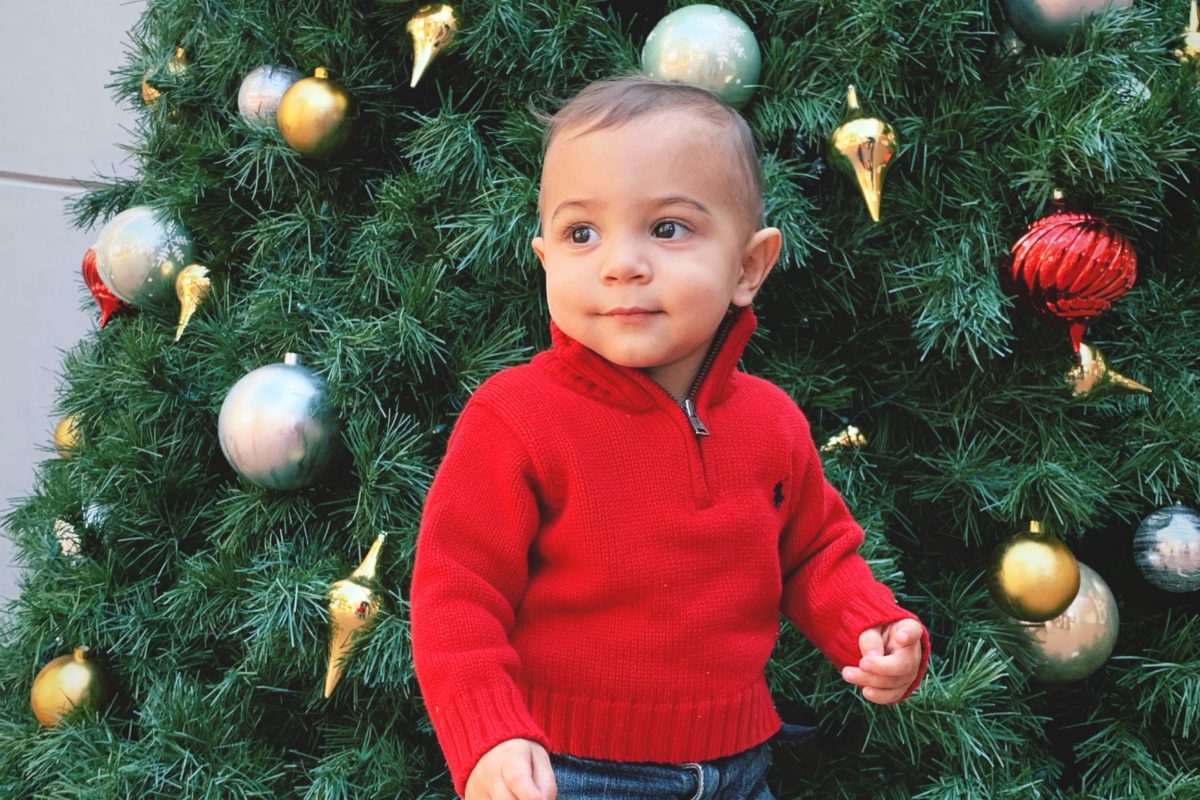 This post may contain affiliate links. Purchasing through them help support this website.
You guys, I am not a crier but this entire week I have been tearing up whenever I think of my baby turning one.  It's so crazy to think how fast this year went by and how I went from caring for a tiny newborn to now chasing after a one-year-old.  This kid I tell you.  The personality on him.  He has a knack for making everyone feel happy around him.  He is not happy until he gets your attention and a smile from you.  He is goofy, loves to laugh, has the most infectious smile, gives really tight hugs and kisses on the cheek.  He is walking, talking, has 7 teeth, and his favorite food is pizza.  Mark and I sing to him "pizza man" and he does a little dance while wiggling the pizza in his hand. I was able to make it to my goal of nursing till a year.  Man, that is a full-time job right there but it was totally worth it.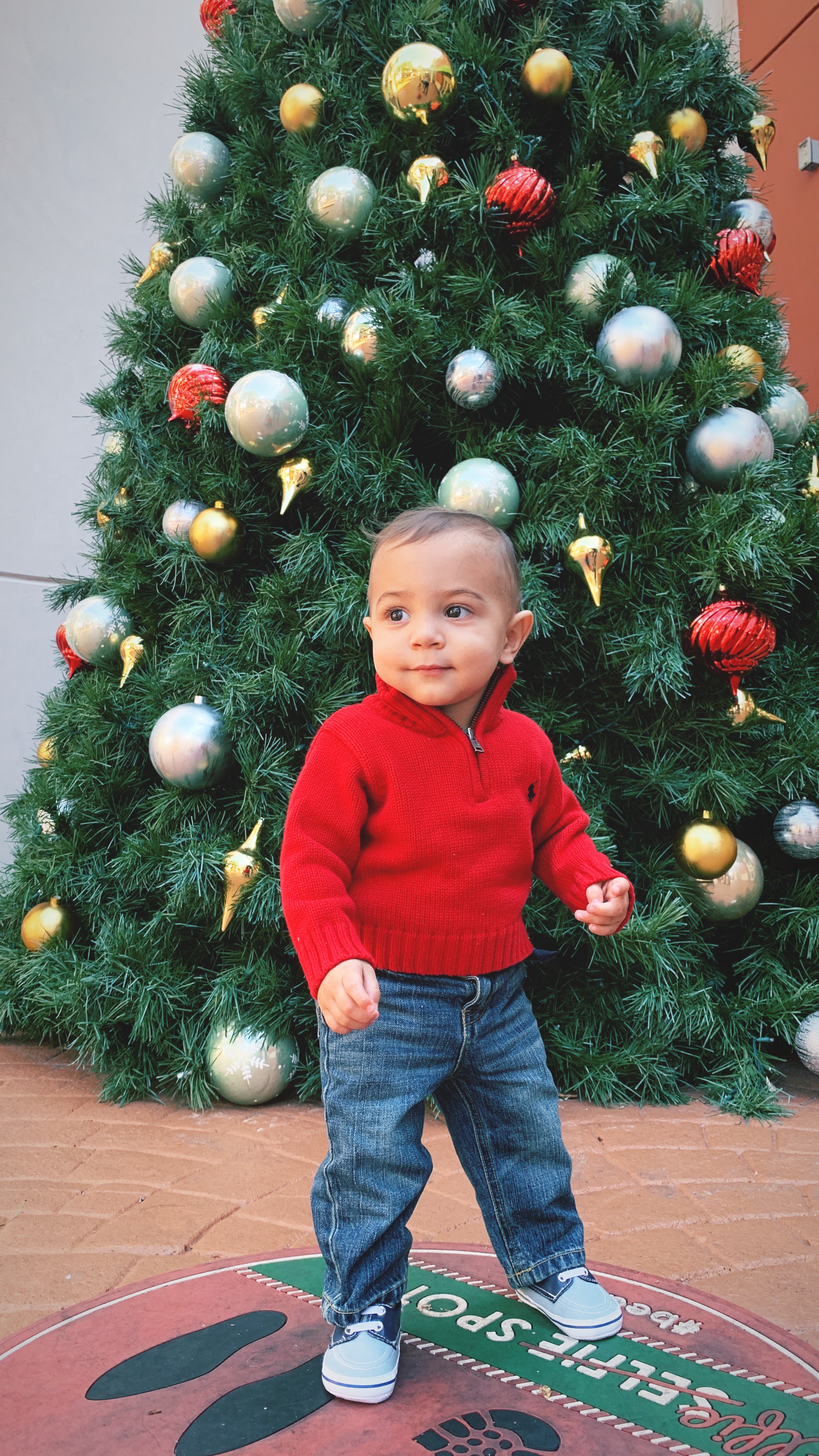 He is serious in situations that he doesn't know about.  Is starting to cry a little bit when things don't go his way (toddler time here I come)….He loves the playground at school and crawling through tunnels.  He looks like such a little man when I dress him in jeans and a polo.  My baby is really growing up.  He really has the most infectious personality and draws you in.  I love being his momma and I tear up thinking about getting to watch this beautiful human grow up.  Life is so different now but I wouldn't trade it for anything.  I thought I was busy before but add taking care of a baby while being sleep deprived on top of it. Basically, I feel like a superhuman every day.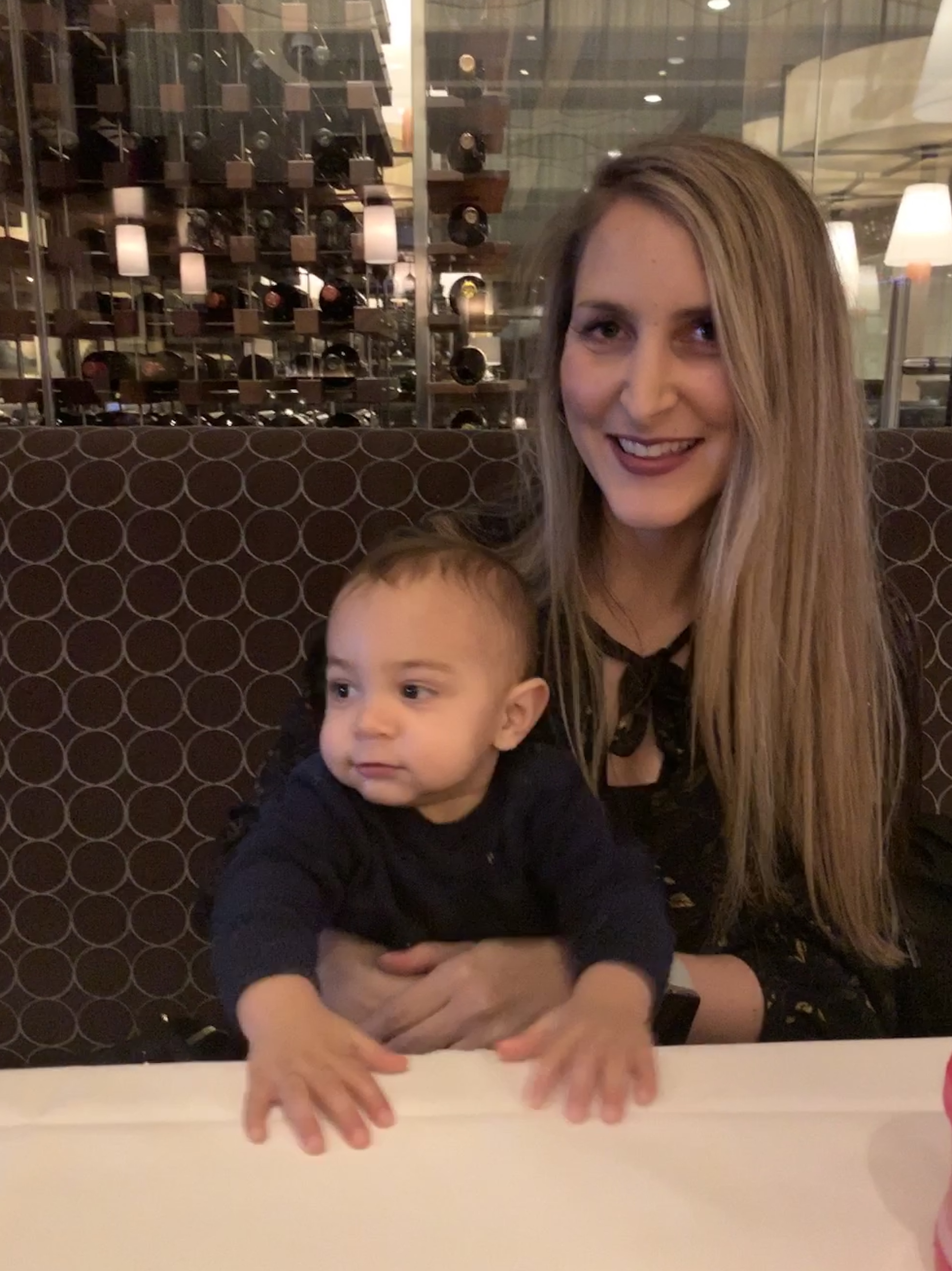 I wished and prayed for a baby so much.  I know that God has given me my perfect baby and I am so honored to be his momma.  Happy Birthday, Patrick!
Follow on Bloglovin
Want first dibs on shopping and sales? Sign up here on Liketoknowit for direct links sent to you
Want my daily posts sent to your email inbox?!?!  Then click here and make it happen
Follow my looks along on Instagram
Pin along with me on Pinterest || Like Meet @ the Barre on Facebook
Reader Interactions