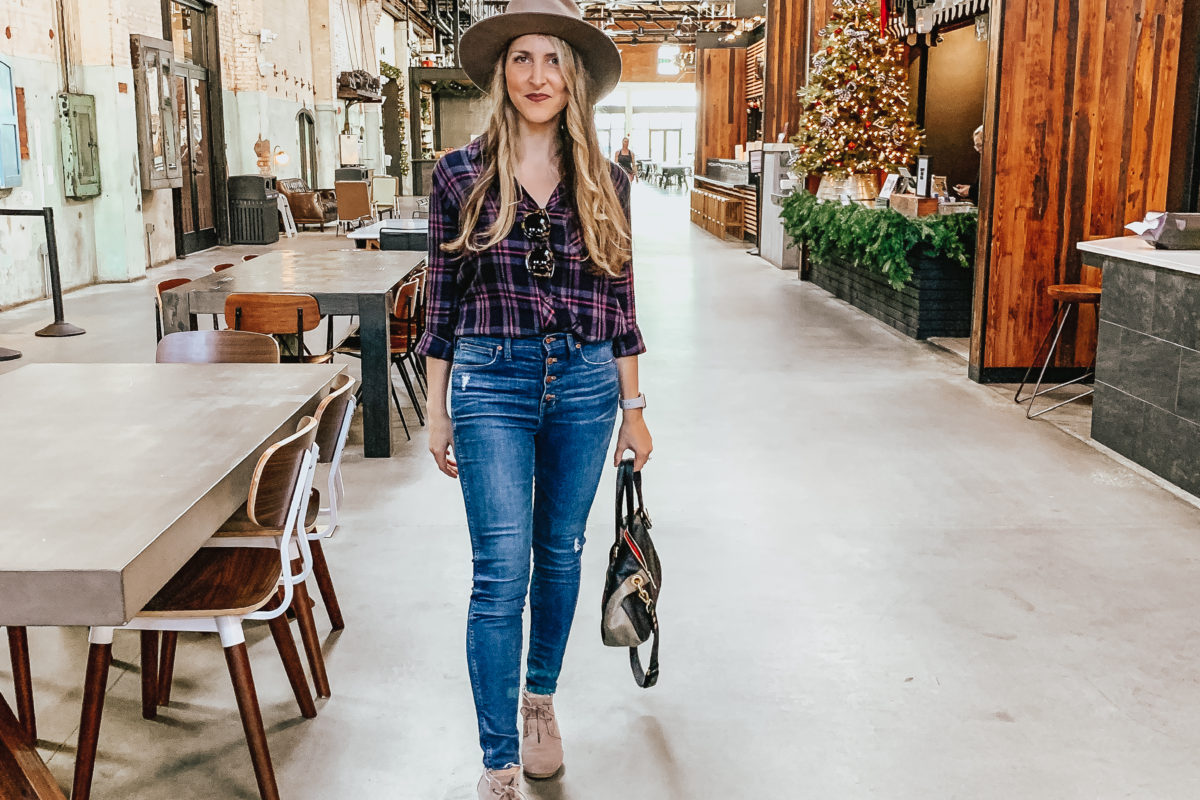 This post may contain affiliate links. Purchasing through them help support this website.
Have you seen all those memes floating around that talks about January have been the longest year ever?  Usually, the months fly by but it seemed like it has been January forever!!!  I apologize for the consistency around here lately.  My little guy got ear tubes placed at the beginning of the week so my focus has been completely on him and my complete lack of sleep.  I'm really hoping that now these are in and his chronic ear infections will be better and I can get back to some sleep training.  Let me tell you.  This momma over here is so tired.  Being chronically sleep deprived it is just so hard to motivate my mind to come up with anything creative.  I feel like I survive work, come home clean lunch boxes, eat dinner, pack lunches, and just crash. Checking in with a few favorites from the week.  I'm so excited about the Superbowl this weekend.  I have really missed football.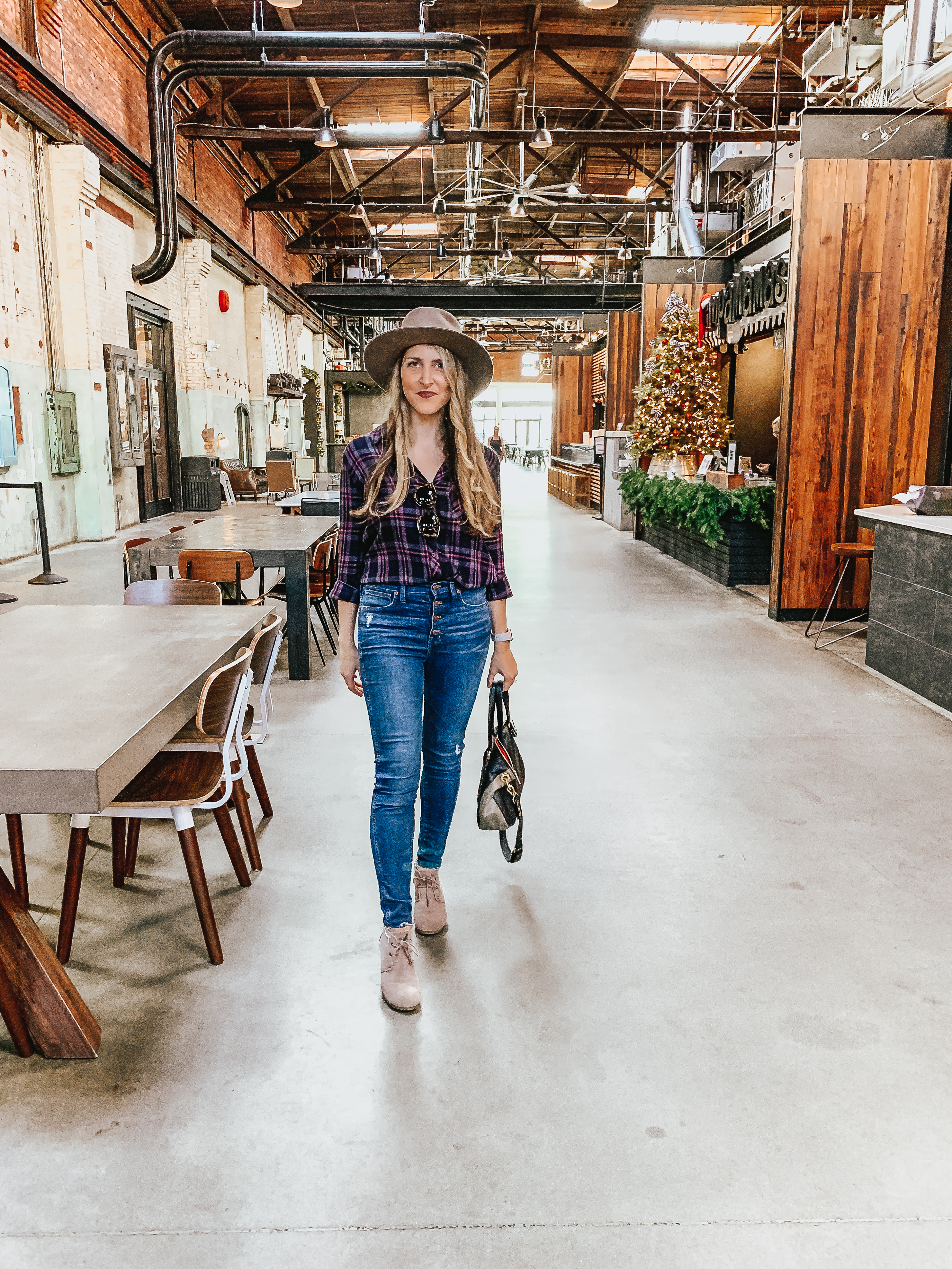 Madewell high waisted jeans here |||  Rails plaid shirt here |||  Desert Booties here ||| Hammitt bag
I know the cold in FL is nothing compared to where everyone else is from but I just ordered this jacket and I can't wait to get it.
I've been seeing this long leopard dress by GANNI everywhere and I'm really considering it.  Would look so cute with a black belt and moto jacket over it.
The perfect neutral wear everyday top.
Cute Golden Goose sneaker dupes that are under $30 here.
I don't have anywhere to wear it but this sequin romper is so fabulous.
Have you watched any of the FRYE festivals yet?  Here is an article about the two documentaries that are out right now.  The power of social media and influencers right?
The perfect layering cardigan that is half off in some colors.
Pretty in Pink Megan is one of my favorite "real" bloggers to follow and I think I need to start jade rolling after watching all her stories.  I just feel like the minute I hit my bed I'm out.  She also swears by this Vit C and it's under $20.
The best housewarming present.  I have them sitting in my Amazon cart currently.
I hope everyone has a great weekend!  Tell me your favorites from the week.
Follow on Bloglovin
Want first dibs on shopping and sales? Sign up here on Liketoknowit for direct links sent to you
Want my daily posts sent to your email inbox?!?!  Then click here and make it happen
Follow my looks along on Instagram
Pin along with me on Pinterest || Like Meet @ the Barre on Facebook
Reader Interactions