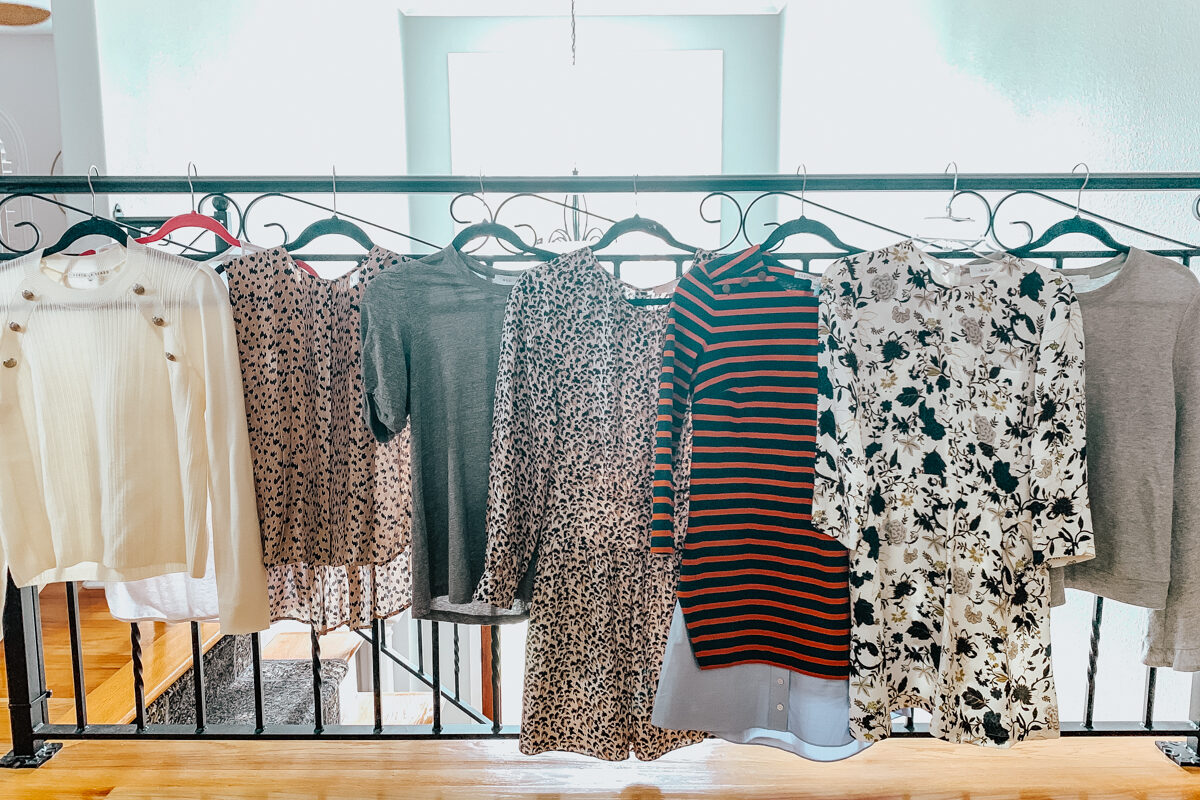 This post may contain affiliate links. Purchasing through them help support this website.
I want to start off the post by saying this is not sponsored at all.  I get really curious when I see "big time" influencers/bloggers talking about the same brands.  For example, I scoured my old emails and found the initial Tula launch back in 2016.  They had reached out to me to "send me some products and let them know my thoughts".  They had no budget to work with bloggers since they were just starting out.  Fast forward to now, you cannot scroll your Instagram feed without seeing someone talk about one of their products. I don't work with them now but I can only assume they give a hefty commission rate, incentives, and probably have big budgets for influencers.  I'm going to be honest with everyone.  When I see brand overload in my feed it almost makes me start to distrust the legitimacy of the product.  It isn't a great way to feel because I am all about being paid for your influence and audience but sometimes when you see too much of it…..does it turn anyone else off?  I have a thought train of buying all of the saturated Instagram products and doing a does it live up to the hype.  On my list so far, Billie razors, Tula sticks, Verb energy bars, Navy haircare, and I'm this close to picking up a bottle of the Modere collagen.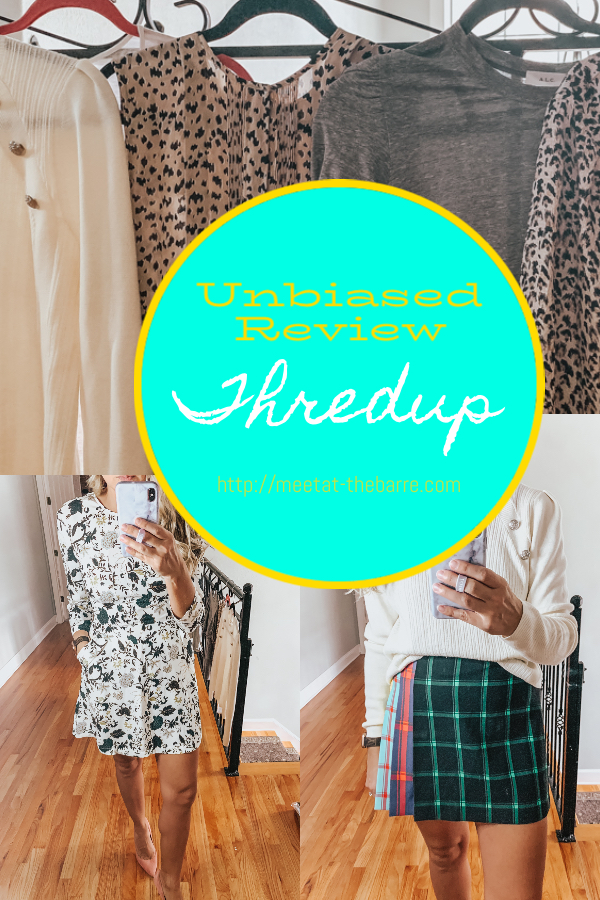 So I've seen a ton of big influencers talking about Thredup (Cam from Southern Charm, Caitlin Covington, etc).  I know from different groups I'm in they usually give bloggers shopping stipends and/or pay them.  I was intrigued.  It is basically like a big thrift store that you don't have to shift through racks.  I am all about finding high-end designer pieces at affordable prices.  Usually, they are very well made so even "used" still can look brand new.  The website was a little overwhelming until I figured out how to set my sizes.  That way when you search, you will only see what is available in your size.  My favorite brands to look for are Veronica Beard, A. L. C, Rebecca Minkoff, Rebecca Taylor, Ganni, Brochu Walker, Parker, and Zimmermann.
My Experience and Review of Thredup
Some Insiders Tips:
I usually size up on everything.  I have had a few times where I have had to send back an entire order because everything was too small even in my own size.  You just don't know how people take care of their pieces (do they hang dry or put in the dryer?)  Usually when you are going with more luxe material like silks that is a little easier to bet on.  Pretty much all of the pieces I have gotten have had the dry cleaning tag still on them.
Know the brand's price points.  I know that a Rebecca Taylor dress brand new usually goes from $350-500 on Shopbop.  So when I see a relatively current looking piece that is under $100, it is a good deal.  I tend not to bother with the fast fashion on there unless you need a few basics to fill in needs for your closet.  They tend to not be that discounted or worth it in my mind.
If you are a new account, you will get the deepest discounts.  After that, you are lucky to see 20% off.  That is how they suck you in.  The first order I placed was around $300 because I had a new account 50% off code.  I kept about half the order and when I went to return it, I opted for store credit.  When I wanted to use that credit, I could only find a 20% off code so the prices were dramatically higher.  I waited till a major holiday sale weekend and snagged a 40% code then I was able to use my credit.
They are linked with Amazon now so it makes life that much easier.
Don't forget about your rewards.  I want to kick myself for this one.  I have over 3,000 points now.  You can use them for money off your order, waiving restocking fees, free shipping, and percentages off certain items like handbags.
When you find a brand that you like in your size, scroll down to the bottom to see the sellers closet.  I have been introduced to a ton of new brands that way.  There are people that are just brand sellers and the sizes are all over the place but most times you can get an idea of sizing but what else is in their closet.
Make sure to set your sizes so it really helps narrowing down the search for things.  Otherwise it may be overwhelming.
You can heart things and add to your favorites.  A lot of times I will like something and then it's impossible to find again.  Also, when you like things, you will get an email when there is a price drop.
If you want to return you can.  It has to be within 14 days.  There is a restocking fee but if it is a quality issue as to why you're sending it back, that is waived.  You can pay $8.99 for a shipping label, send it yourself, or get store credit for no fee to ship back.
You an also sell your stuff on there.  I personally haven't so I don't know how it works but if you don't have time and just want to do a quick closet sweep out, this may be an easier option than trying to list individually by yourself.
Here are a few recent finds that I've scored.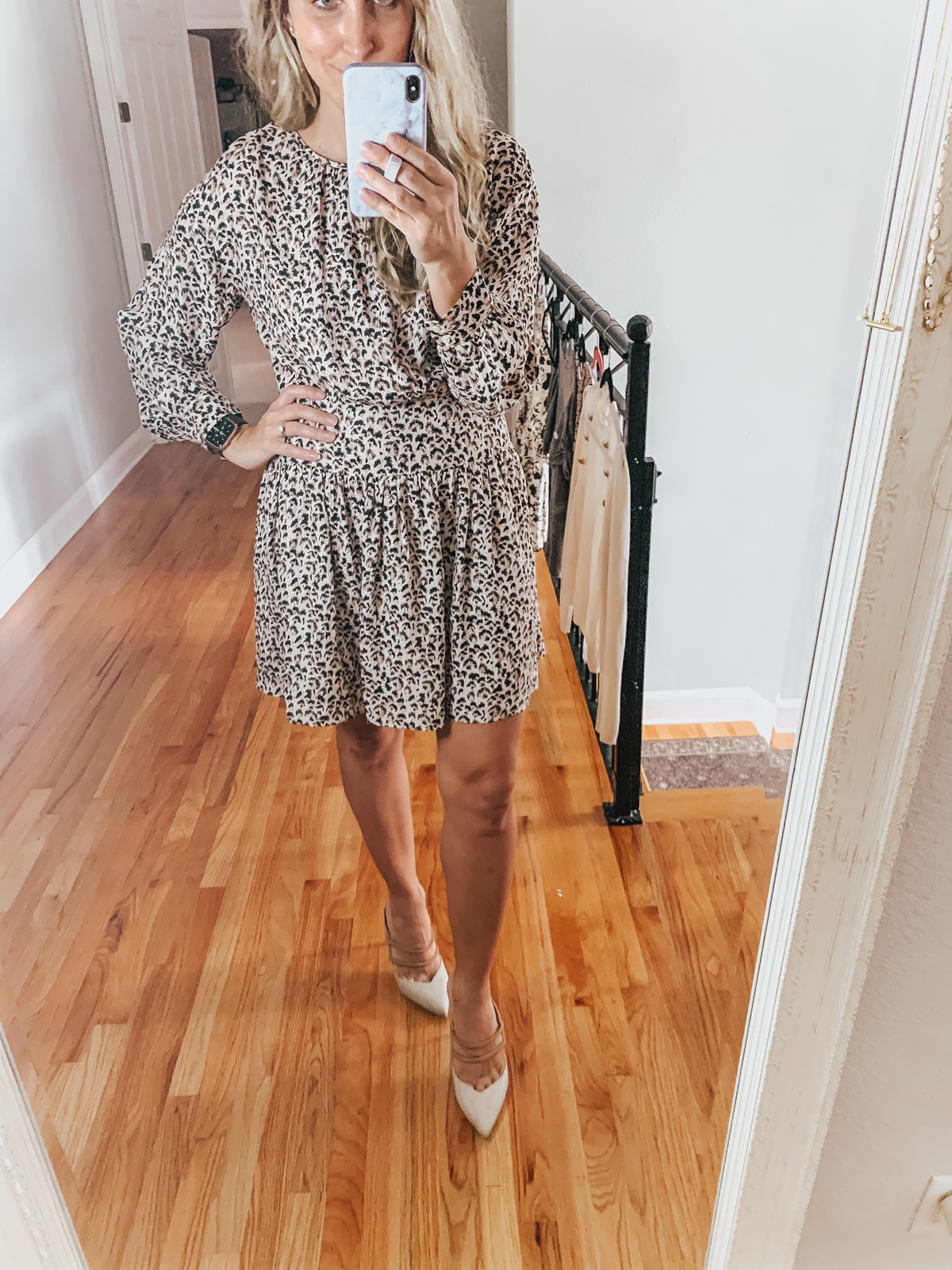 Rebecca Taylor Silk leopard dress (originally $450 here bought for $59) Current and similar here budget friendly here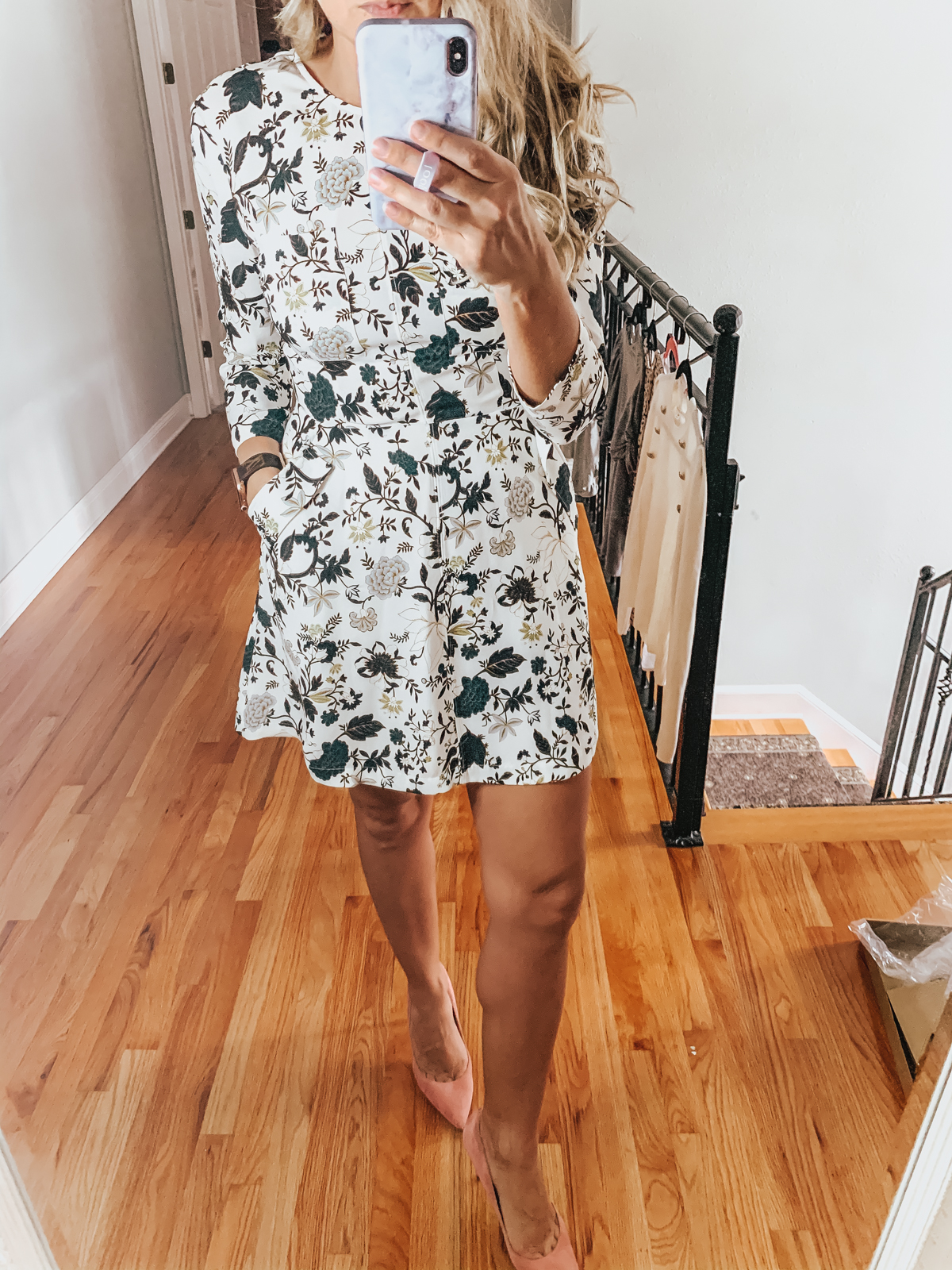 ALC Floral Dress bought for $64 These usually run for $400-600.  Find A.L.C on sale here. Sam Edelman pumps find here (40% off).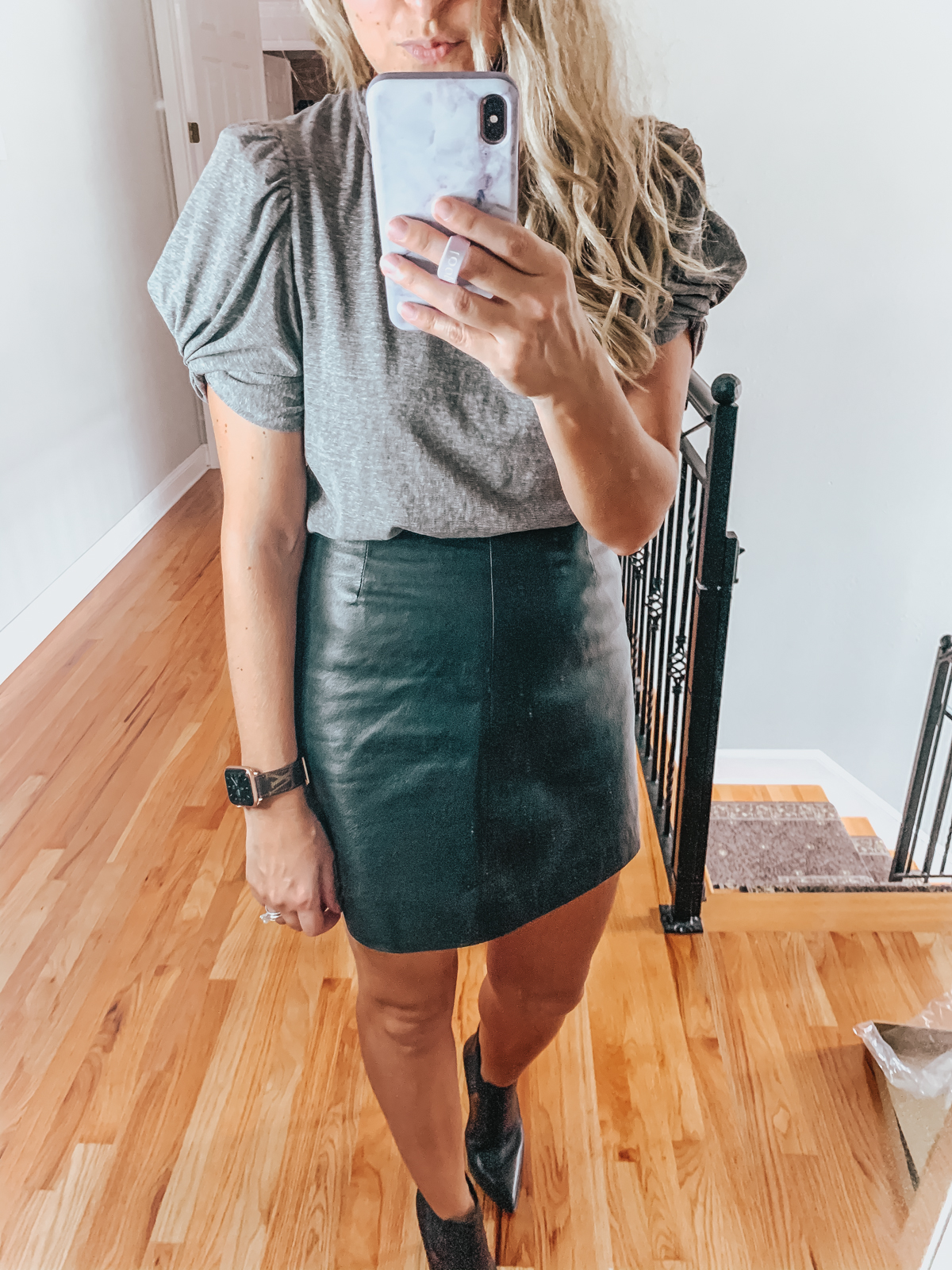 A.L.C Kati Puff sleeve t-shirt.  This is still very current and sells for $120.  I got it for $45.  You can find on sale here and here.  There is a size small on Thredup right now here.  Leather skirt is old but similar here.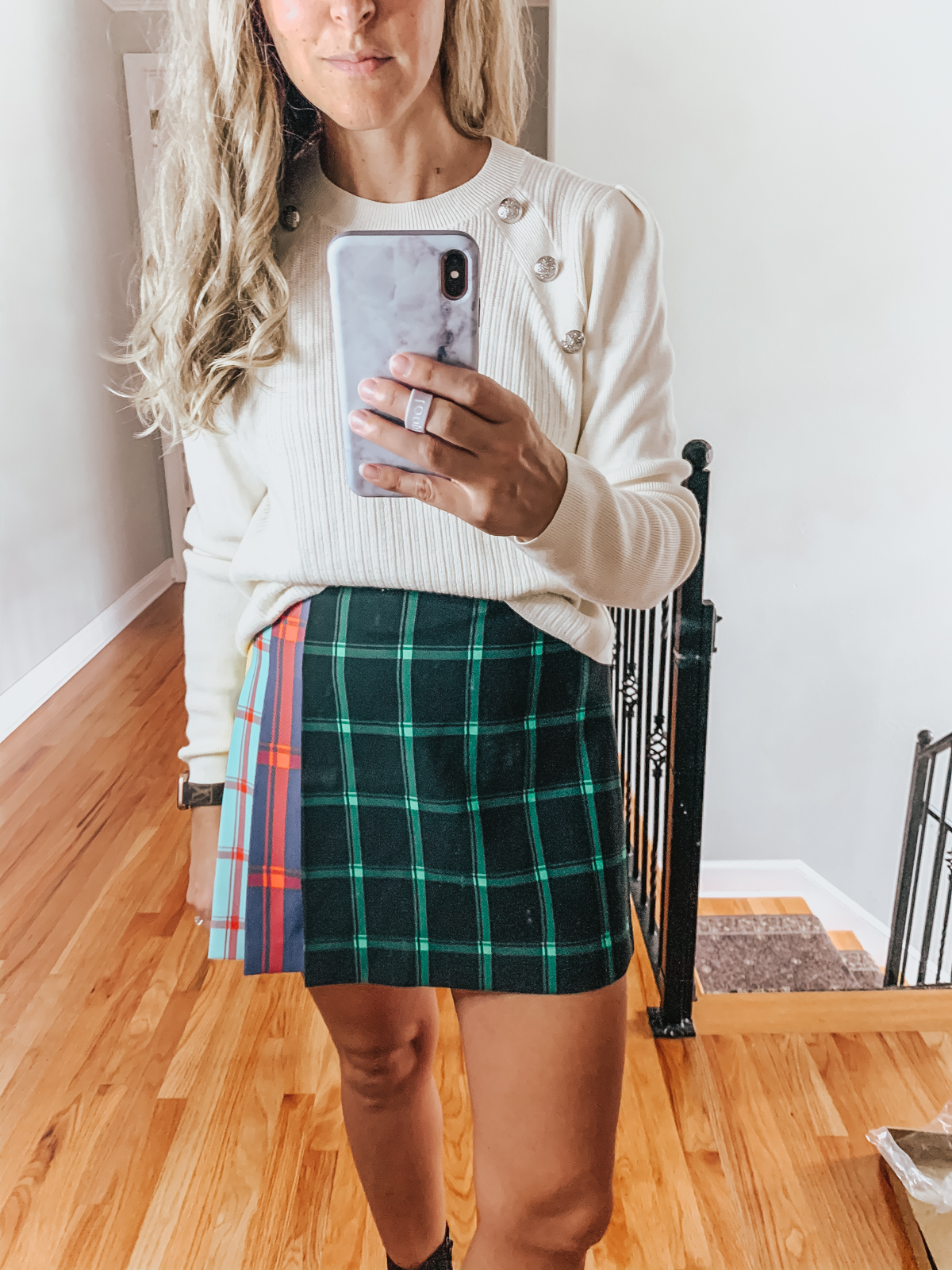 Veronica Beard sweater, usually run between $350-$450, got this one for $66.  I do need to have the buttons sewed on a little tighter but otherwise it is in perfect condition.  Budget friendly similar here and here.  Skirt is Alice + Olivia, sold out but budget friendly here.
So there is my completely unbiased review of Thredup.  To be completely transparent with you, if you shop off my referral link here I get $10 and you get $10.  Total win win.  Have you shopped with Thredup before?  What has been your experience?  Do you distrust brands if you see if saturating your Instagram feed?  What products have you tried that have lived up to the hype?  I would love to hear your feedback!!!
Follow on Bloglovin
Want first dibs on shopping and sales? Sign up here on Liketoknowit for direct links sent to you
Want my daily posts sent to your email inbox?!?!  Then click here and make it happen
Follow my looks along on Instagram
Pin along with me on Pinterest || Like Meet @ the Barre on Facebook
Reader Interactions