This post may contain affiliate links. Purchasing through them help support this website.
I am excited to share another local hotel review with you.  My little one is at the perfect age for all things Disney so we have been to Orlando quite a bit recently.  The Walt Disney World Swan hotel is the perfect affordable luxury hotel for people who want close proximity to the parks.  The Swan is a 12 story hotel that boasts over 700 rooms that overlook Epcot and Hollywood Studios.  The Swan itself has over 8 restaurants and a short walking distance over to the neighboring Dolphin property gives you an additional 10.  This is a very family friendly resort.  We actually didn't even go to Disney one of the days and still had tons to do at the property between the pools and activities.  Here is my full review of the Swan Hotel at Disney World Orlando.
Where it is Located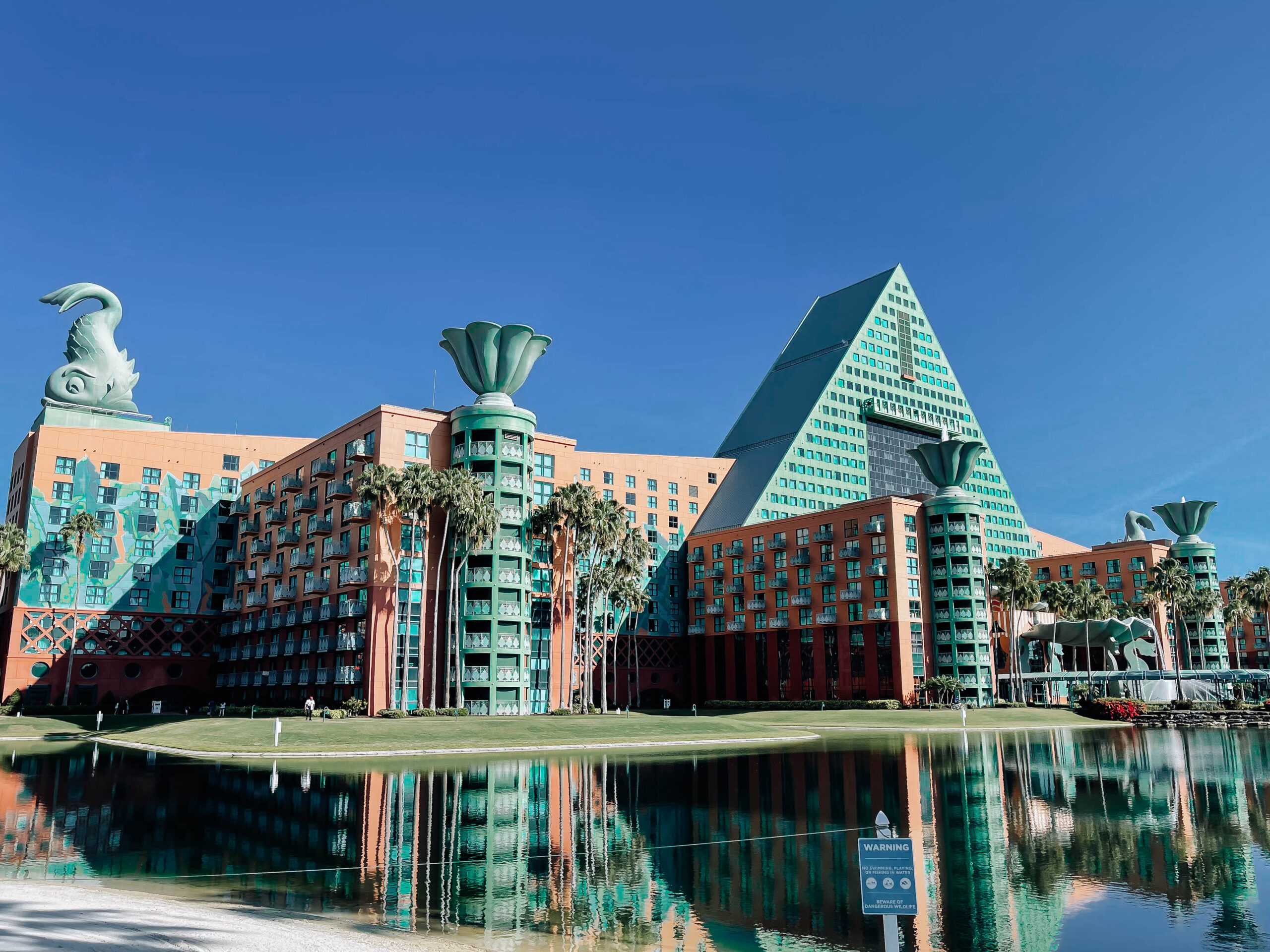 The Swan Hotel is located on Disney property.  It located centrally between Epcot and Hollywood Studios (walkable or you can take the ferry over).  It also backs up to the Disney boardwalk which is a great way to let toddlers run out some energy.  The hotel is also about 20 minutes from the Orlando airport.  I honestly don't feel like you need to rent a car if your plans are to stay within the Disney property since there are shuttles that leave every 15 minutes from the hotel.  We took them over to the park and Disney Springs for dinner one night with no problems.  If you do choose to take your car to the park, the parking is free with your proof of staying at the hotel. That is a major perk since parking is $25 a day at the parks.  When the fireworks start again this is definitely one of my favorite reasons to stay at the hotel.  You can see the fireworks from all of the parks especially if you request the higher up floors.
The Rooms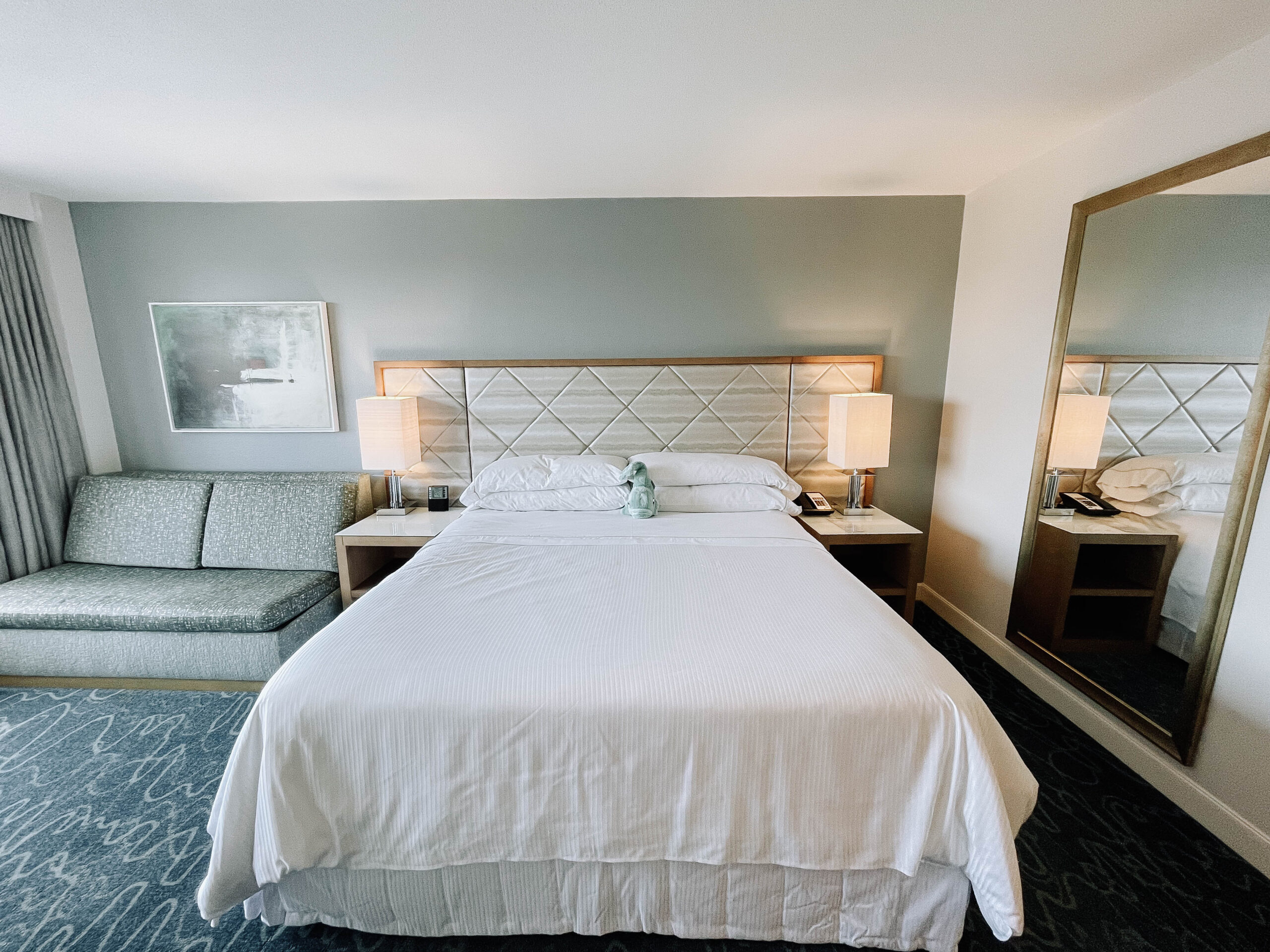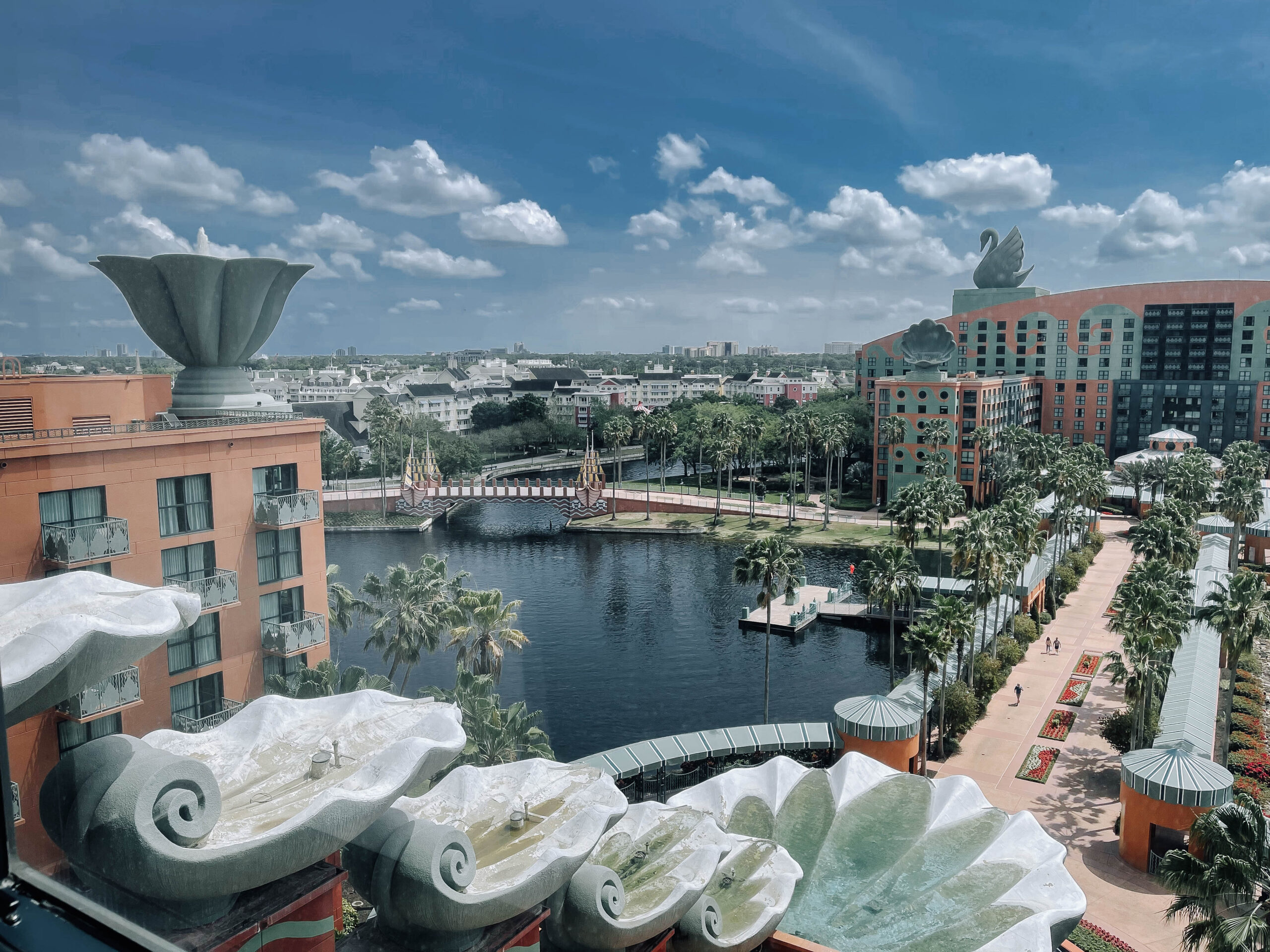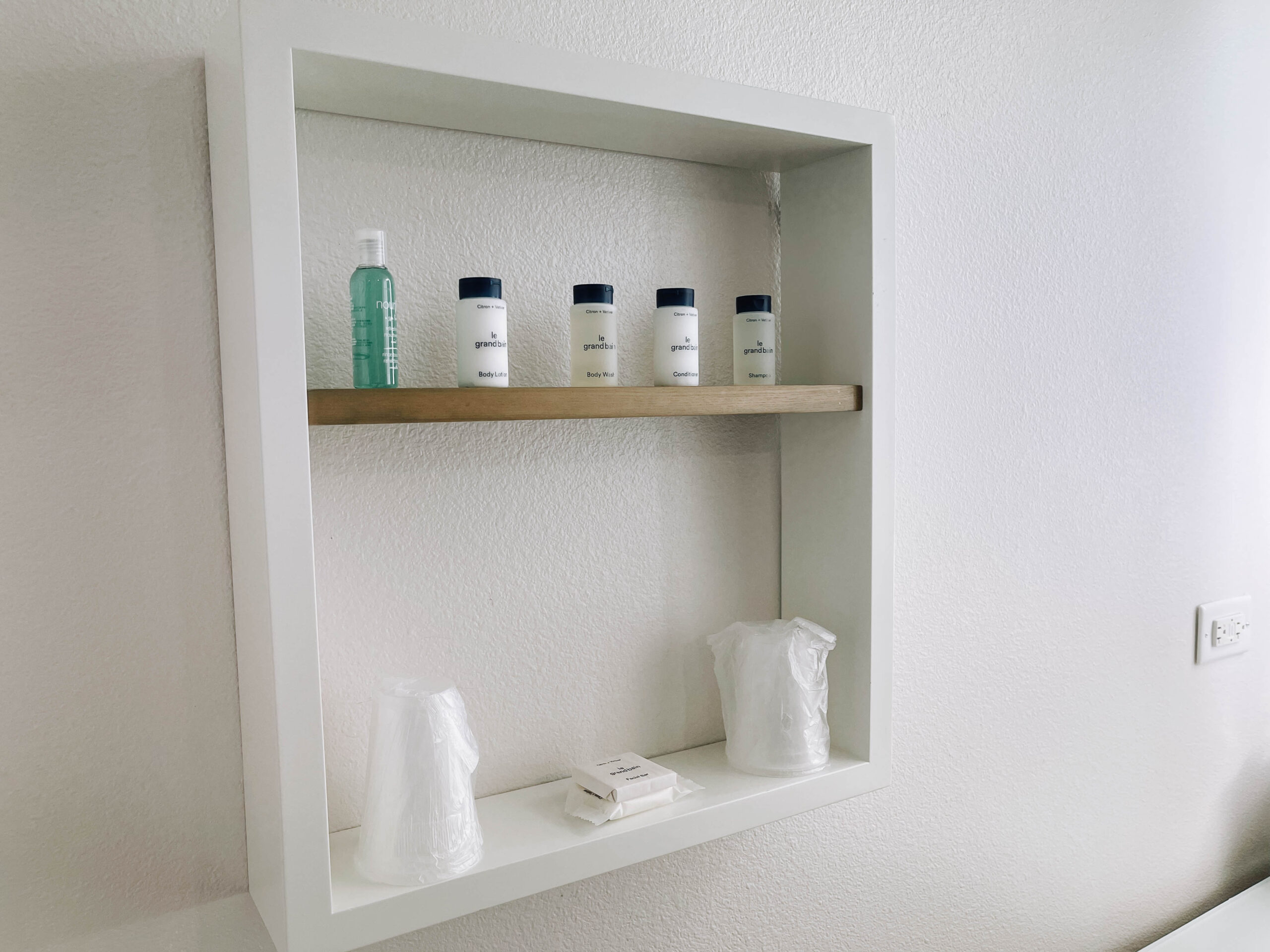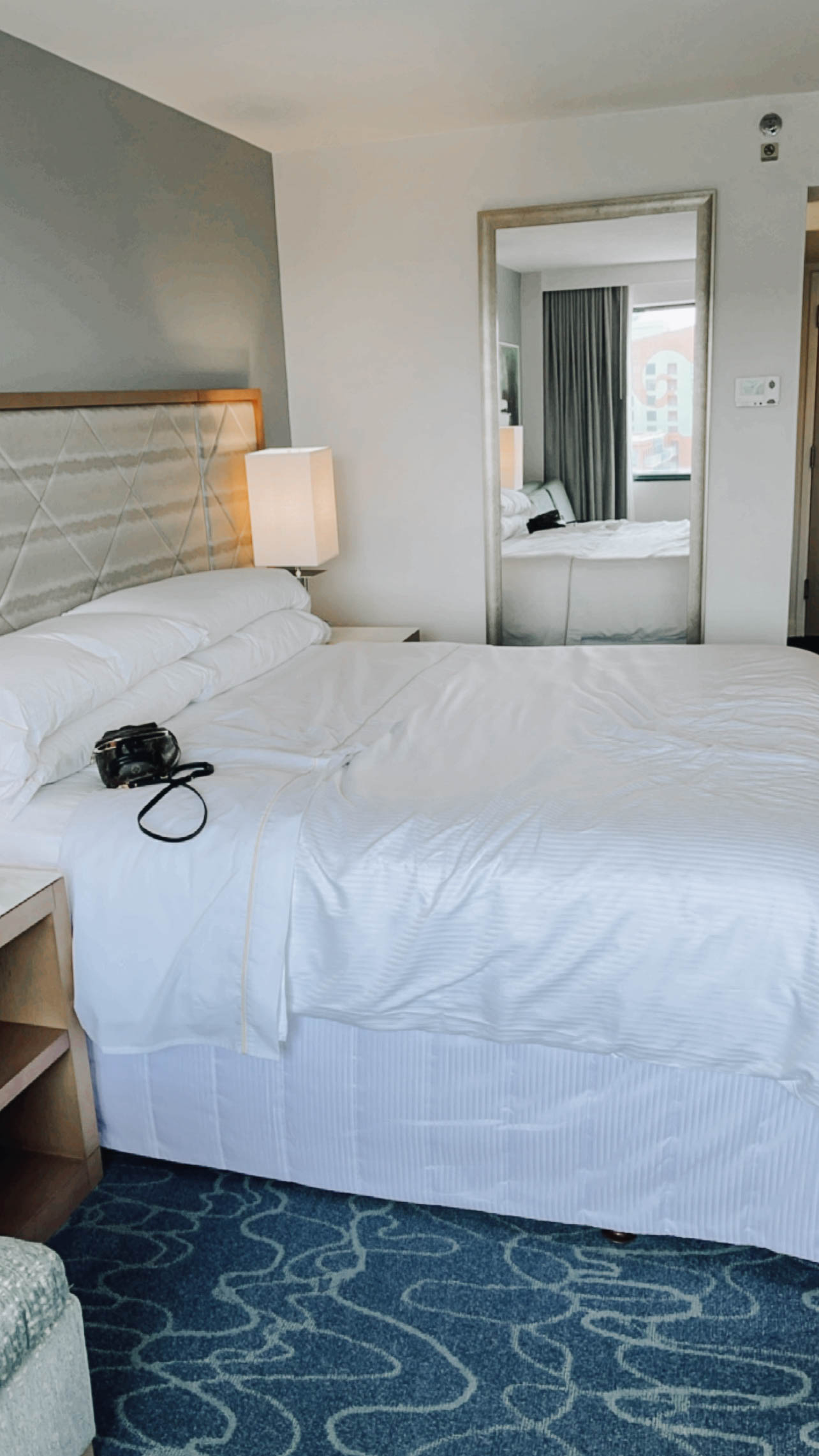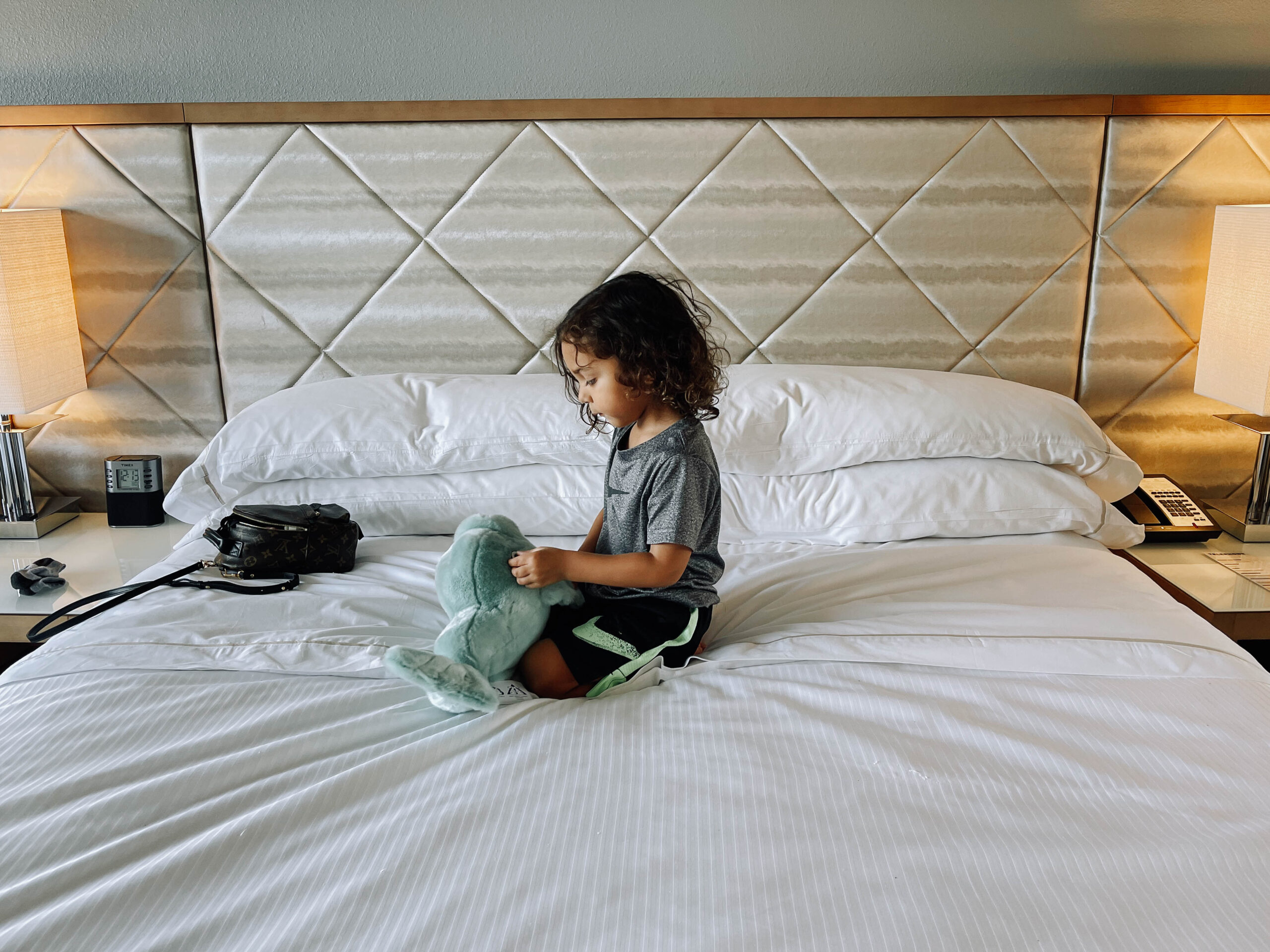 The rooms have recently undergone a refresh.  I wouldn't say this is an over the top luxury room but they were very comfortable and clean.  The bathrooms are small and no tub (one of the ways I entertain my child for an hour each night).  They have the Heavenly signature beds which were very comfortable especially after a long day of walking.  There was also a nice oversized mini fridge which makes traveling with a toddler and all their snacks very appreciated.
The Food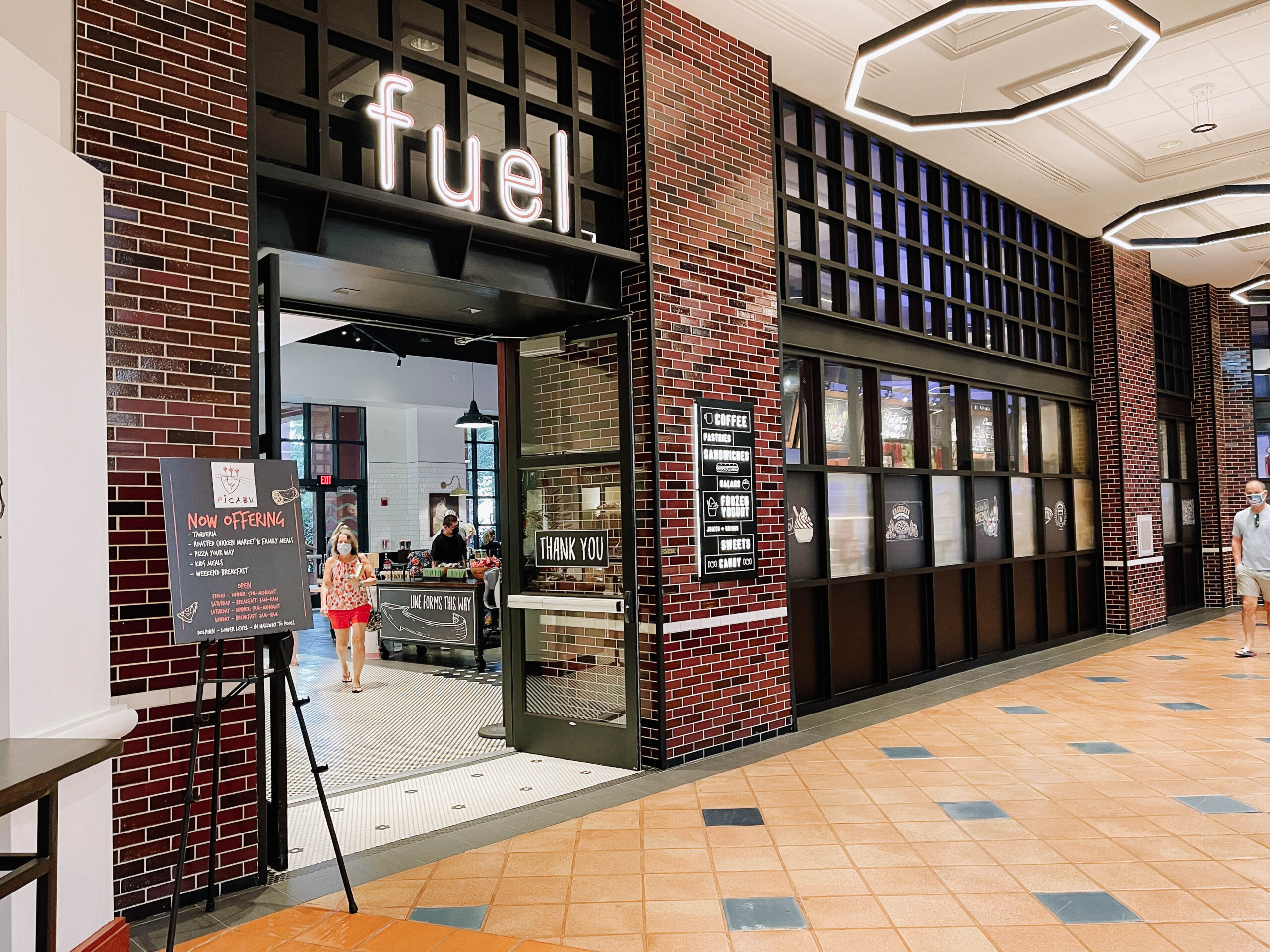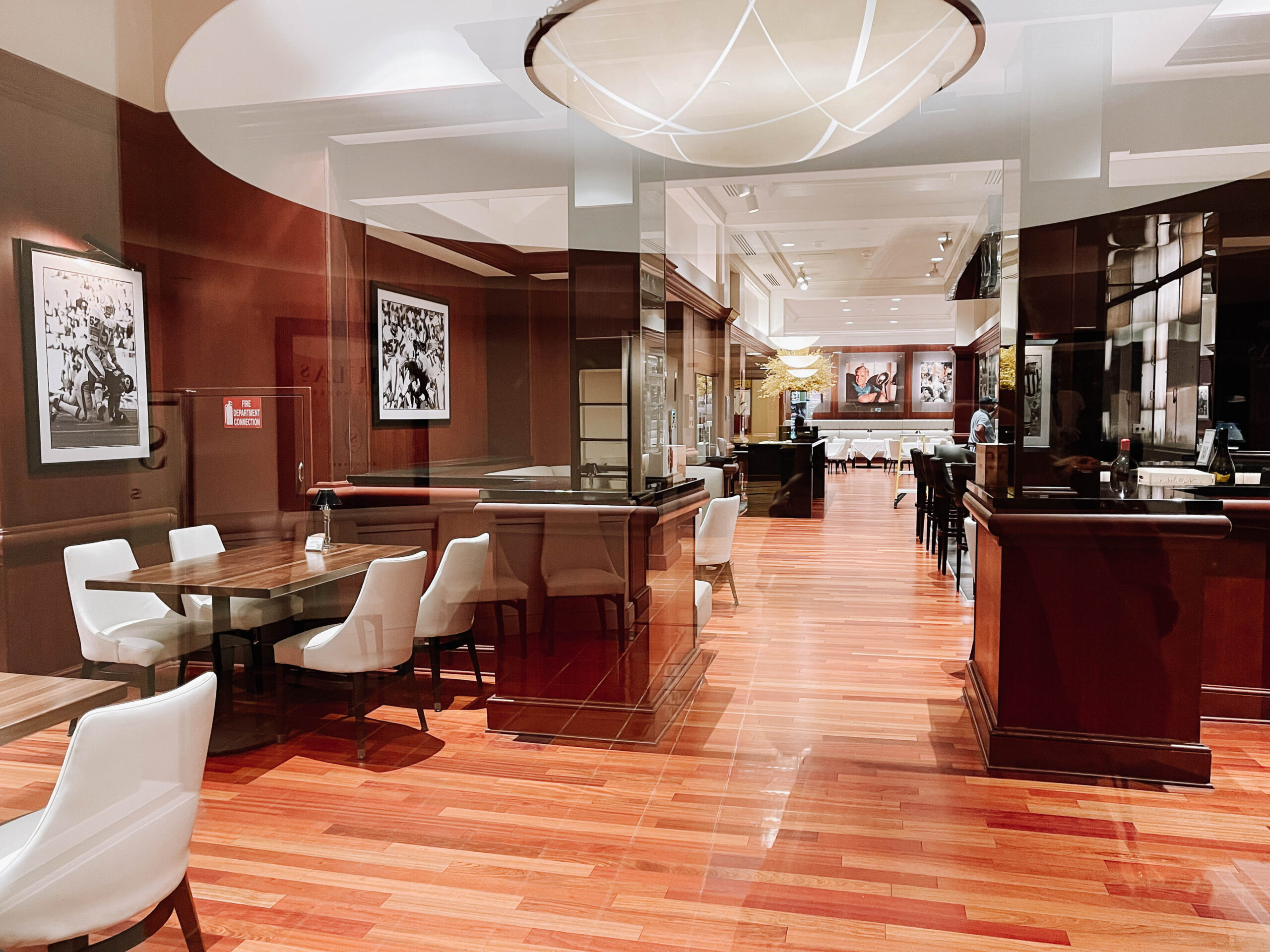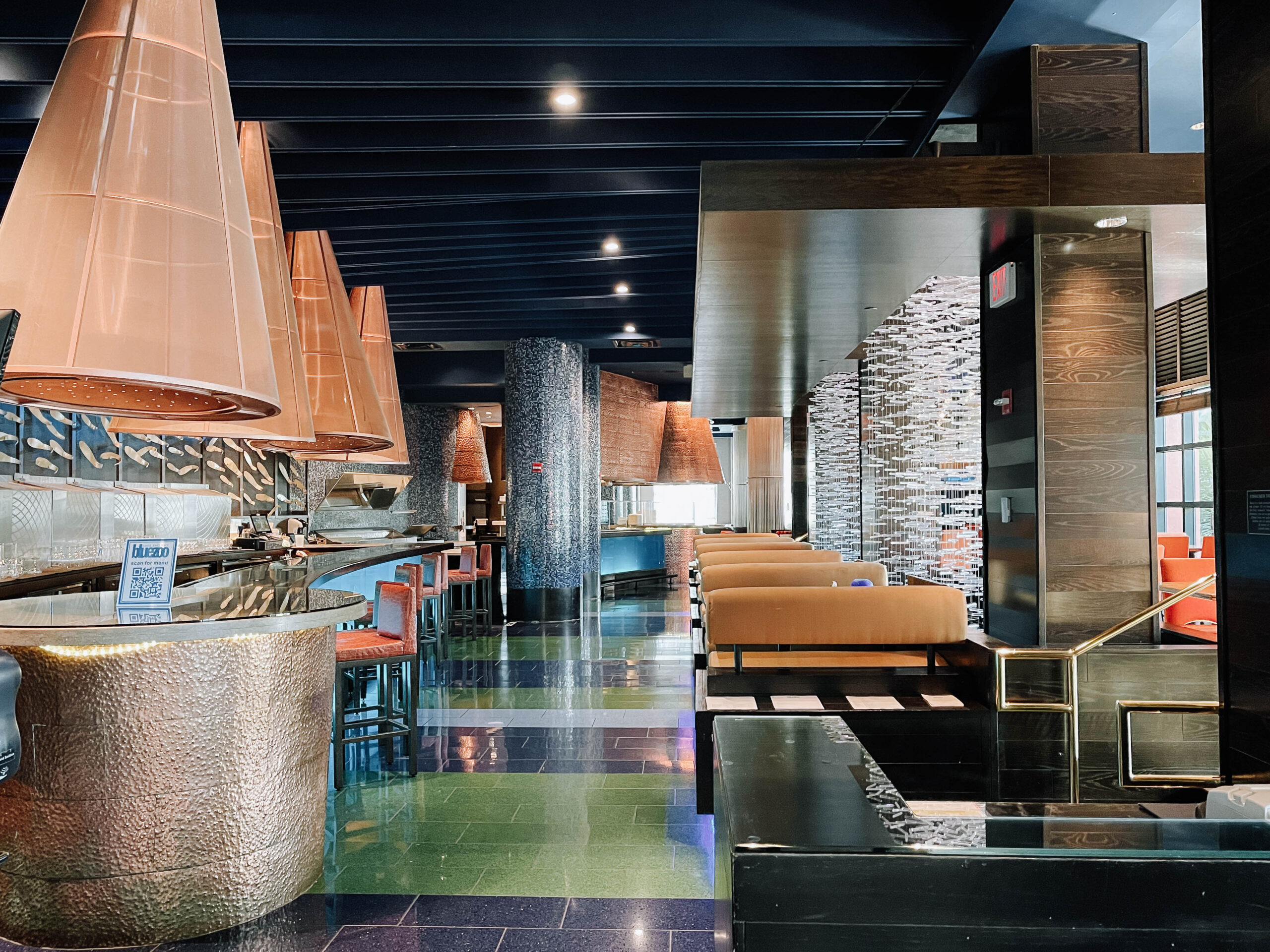 There is tons of food options between the Swan and the neighboring Dolphin hotel.  There are breakfast spots along with grab and go.  If you want sit down my top choices would be Il Mulino for Italian or Shula's for steak.  All of these restaurants are very kid friendly but still a nice night out.  Il Mulino has delicious homemade pasta and the pizza is kid friendly that I definitely snuck a few slices of myself.
The Pools
The Swan has a great pool setup with lots of fun activities for the kiddos.  I will say this.  Get up early.  We went down around 10am and it was very scarce to find chairs.  Granted, we went during a big Spring Break weekend for Northerns but it was definitely busy especially since they are spacing chairs for social distancing precautions.  Once you secure those coveted chairs make sure to order some food from the outdoor dining because it was delicious.  There are also a few cabanas that can be rented with TV's inside so that the big games aren't missed.  There is also a beach area and playground for more activities for the kids.
Amenties
The close proximity to the Parks is one of the biggest perks.  The shuttles ran on time every 15 minutes and were not overly crowded.  There are tons of outside activities and pools.  At this time the Camp Dolphin for the 4-12 crowd is suspended but I anticipate that will be opening soon.  There is the Mandara spa and health club.  I didn't get to partake in the spa this time because it was a quick trip but I always try to sneak away when I can to hotel spas since there are so many things to entertain my child.
Takeaways
If you are planning a Disney Park vacation then the Swan Hotel is a great pick.  It is on property, updated and clean.  You cannot beat the proximity and transportation options.  I am really looking forward to when the Walt Disney World Swan Reserve opening in July.  It will be apart of the Autograph collection hotels.  It is still on property and boosts all the same park benefits.  That hotel will be ready in July 2021.  I hope to be able to review it for you.  With Florida opening back up and the travel industry back in swing I am so happy to be able to share these reviews with you.  Thank you for supporting the brands that work with Meet at the Barre.
Follow on Bloglovin
Want first dibs on shopping and sales? Sign up here on Liketoknowit for direct links sent to you
Want my daily posts sent to your email inbox?!?!  Then click here and make it happen
Follow my looks along on Instagram
Pin along with me on Pinterest || Like Meet @ the Barre on Facebook