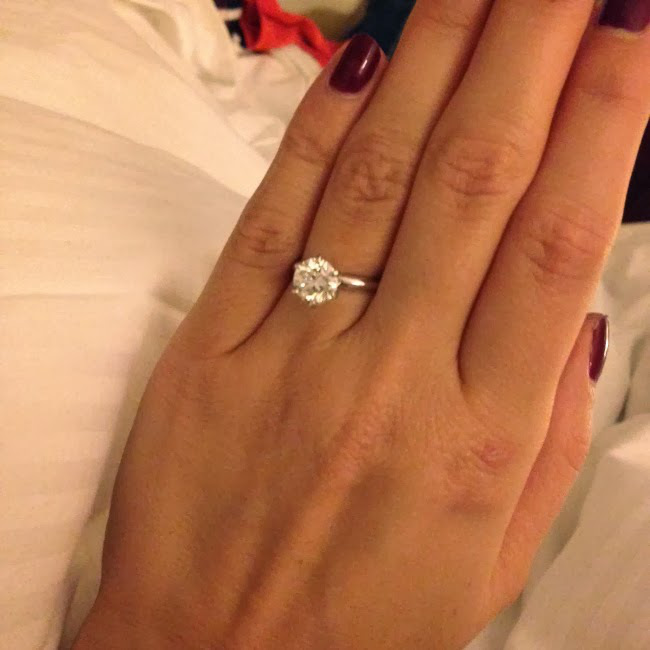 This post may contain affiliate links. Purchasing through them help support this website.
Okay so we had quite the long weekend in NYC and sometimes I know I can be a bit long winded so I will try my hardest to make this succinct with some collage photos. As everyone probably knows it was the coldest weekend so far in New York and we were bundled up every time we stepped out of the door. We flew in on Thursday into JFK and had an uneventful time taking the train in and getting to our hotel. We then jumped on the subway to meet one of my sorority sisters in the Lower East Side for dinner. It was amazing catching up and seeing her for dinner. I was so excited that we coordinated and I got to explore her neighborhood. Day One in the books.
Friday we woke up and did some exploring before switching hotels to where we would be the rest of the weekend. The traffic was so bad in the city that walking was really the only feasible option so we trucked our 3 suitcases (I only had one that's a post for another time how I can travel anywhere in one carry on suitcase) through the city, over the curbs till we made it to our humble abode for the remainder of the time in the city.
It was honestly the most beautiful and historic hotel I have ever stayed in. Mark is a Hilton Gold or Diamond member something fancy schmancy like that so when we checked in our Concierge whose name was Buddy….I was really proud of myself that I waited till we got upstairs before I turned to Mark and said "Buddy the Elf really hooked it up". He kept on sliding us free drink and Breakfast coupons as well as upgraded us to a gorgeous room that had the most beautiful view of the Chrysler Building.
We did a lot of eating and even more walking.
Friday night we got all prettied up and headed down to the hotel bars to fully maximize our drink coupons. The hotel lobby of the Waldorf was the most magical place especially with all the holiday decorations. What was even more riveting was the people watching. The Pennsylvania Society Club held it's 115th Annual Society Weekend at the hotel over the weekend so as we were strolling home we had to bypass high level security with machine guns because as we found out
Vice President Joe Biden was there
. The gowns, dresses and formal wear we saw passing by the lobby and in the elevator was beyond glamorous.
As we were sitting in the iconic Bull and Bear bar feeling all glamorous with our drink coupons Mark realized that our reservations for our big fancy dinner out were actually for Saturday night and not Friday…..whomp whomp whomp. So this fabulous outfit was quickly changed out of and we went exploring in the 10 degree weather for a dinner spot.
So remember this part of the story because the events of the weekend were suppose to start up after Friday night…..Saturday rolls around and it is snowing sideways and…..it's Santacon. I also was not familiar with this so let me fill you in. Think of thousands of people dressed up like Santas….some like sexy Santas…..some in tiny dresses and bare legs in 10 degree weather. My sister brought her kiddos into the city…..try having to explain this mess to children.
I am still laughing/horrified by watching a drunk Santa hanging out of the cab slurring and screaming at the streets "I know when you are sleeping….I know if you're awake…if you've been bad or good".
We bundled up the kids in practically sleeping bags and trolled around the city. We went to FAO Schwarz so they could jump on the big Piano and tried to duck into as many stores as we could to get out of the cold. We made our way over to Bryant Park because Mark has a friend who works at the bar
Celsius
. It is the Restaurant above Bryant Park and it is honestly the coolest and most beautiful place. It is all glass that peers down over the skating rink and tree. My sisters kiddos were the best armed with angry birds and checkers on mini Ipads so we relaxed and took in all the sights. Her youngest Amelia slept in her front carrier the whole time. There were definitely a few times my sister and I shouted to each other "
You have a baby….in a bar!
".
We got some great pictures by the tree and watched as a couple got engaged and took pictures in front of the tree (remember this moment). We capped it off with a snowball fight in the snow outside the park, it was a perfect ending to the day.
Since our dinner plans were actually for Saturday night Mark and I got dolled up again to head out to dinner. The cab line outside the Waldorf in negative temperatures with tights on was something that I do not need to experience again. We finally hoped in an SUV cab, thank goodness because he was doing some serious sliding down the streets. The first words to us as we hoped in "
I am not going to the airport, city only
". No worries Bro just needed to go to 58th and 6th to the
Quality Meats Steakhouse
.
We always try to hit one of the steakhouses in major cities and this one was definitely in the top 3. If you are in the city I absolutely recommend it. It had the coolest atmosphere and the food was beyond expectations. I had the Short Rib Special, Mark had the Ribeye and we split the gnocchi and cheese side.
After dinner it was still sub arctic temps so I changed into my boots with knee high stripped socks (you should have seen it definitely not starting any trends with that one). Since we were a block of Central Park Mark wanted to walk that way home. I wanted the hostess to call us a cab that we could have a running start from inside the restaurant and jump into when it got there but I was a good sport and played along.
I'm glad I did because the snow let up just long enough for a romantic proposal at night in Central Park. Bless his heart he walked me around trying to find that iconic bridge you always see in the movies but I was literally teeth chattering freezing but went with it because I had a feeling something special may be going down. He finally found a gorgeous spot, said the sweetest proposal on one knee and I still get teary eyed thinking about it and of course I said yes! I popped that glove back over my icy hand and we trucked it out of there and hailed a cab. That heated cab was heaven.
We got back to the Waldorf and picked of course the drunkest person in the lobby to take our pictures…hence why they are all blurry because stumbly mumbly couldn't hold the iPhone steady enough.
So the best part of all of this…he was suppose to propose on Friday after dinner but since the reservations were on Saturday he had to wait and carry around the ring in his pocket for another day! He thought about maybe doing it at Bryant Park and was all geared up and…..then there was the couple that got engaged in front of us and were taking pictures…..hahahahah poor guy! I am so happy it was just the two of us with no audience and we didn't get mugged in Central Park at night. All kidding aside I am still on cloud nine and couldn't be happier! I mean just look at how beautiful that ring is! He must have spent ages looking on site like
Jacobs The Jeweller's sale page
until he made up his mind on what to get me. I wonder if this was the first ring across? Not that it really matters I love it anyway.
Sunday we spent bumming around the city because our flight out wasn't until 715 which was our first mistake, the second being that we flew JetBlue. They were literally taking our bags at the ticket counter when our flight was cancelled. The only flight cancelled at JFK that night of course was ours. So very long story short we boarded a bus to drive us to Laguardia to fly into Orlando but when the bus drivers started yelling at each other over whose shift it was we took that as a sign to get off. I called Delta and we used every single frequent flier mile we both have ever earned in our lifetime to hop on a nonstop back to Tampa which, lo and behold, was on time and not cancelled. I am now laughing at the site of us running though JFK with 3 bags, a bag with Crumbs cupcakes in it, in our 10 layers of clothing shouting our SkyMiles numbers into my phone while jumping on a train to get to another terminal in JFK. I think the fact I didn't cry and Mark and I worked together to get the heck out of dodge without even raising our voices at each other showed how we can get through anything hahahaha.
There were so many other fun highlights like getting kicked out of the said fancy party, finding sample sales, exploring the city with Mark and my family but I wanted to make sure I highlighted the good stuff. I am so thankful and happy and can't wait for this next chapter to unfold. Thanks for sticking it out for that long post! Hope everyone is having a great start to their week!
Follow on Bloglovin
Want first dibs on shopping and sales? Sign up here on Liketoknowit for direct links sent to you
Want my daily posts sent to your email inbox?!?!  Then click here and make it happen
Follow my looks along on Instagram
Pin along with me on Pinterest || Like Meet @ the Barre on Facebook
Reader Interactions