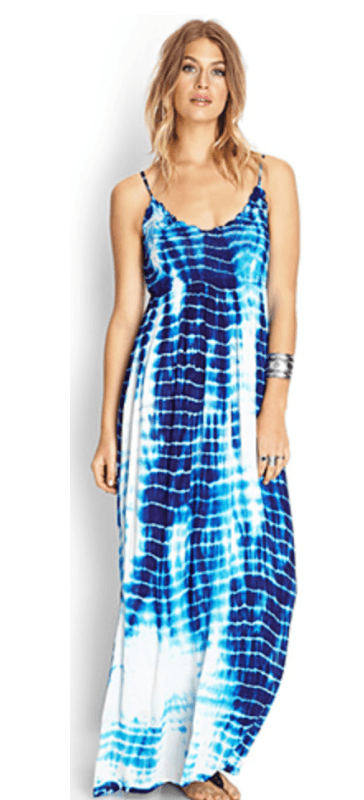 This post may contain affiliate links. Purchasing through them help support this website.
Yeah moving on with this work week!  How is your week going so far?  Yikes yesterday was a long one but I'm so excited about today's post!  You know how I like
finding those high end dupes
for you and I'm back at it again!  I also wanted to show you how you can wear one piece a few ways so you can really get your full wear out of each piece.  Here are my high end looks for less and things I'm digging lately!
This Hair Oil
Okay so basically the number one reason why I stopped my membership from Birchbox is they kept on sending me so many dang samples of hair oil.  Even when I would change my profile….still would get the hair oil.  I detest hair oil.  It makes my thin hair super stringy, kills all the volume and I hated that greasy layer it would leave on my hands even after scrubbing them.  So basically can you tell how much I don't like it.  That all changed when I was introduced to this gem from a Sephora sample.  I loved it so much I went out the next day and bought the full size.
If you take away anything from this post I'm telling you get this "oil".  I put a tiny amount in my hands and smooth it over my ends. It makes my ends look so healthy, shiny and does not weigh it down at all.  Also helps tame that flyaway frizz you get from humidity. There was no greasy residue on my hands.  I want to shout from the rooftops about this one.  Hands down the best hair finishing product I've ever tried.  I also love when products come in a small size and large.  You can try the small and if you dig it you can commit to the full size.  Definitely the top of my list right now!
This Maxi Dress
Alright alright…..enough with the maxi dresses I know girls but honestly this one is my favorite so far! The tie dyed maxi is hot right now for the Summer.  If this has been on your radar scoop it up now because I guarantee you it will sell out in a few days (or at least run out of sizes).  It looks super high end and is lined so you don't have to worry about when that sun hits you……you know what I'm talking about.
I love the scalloped details in the front and its not too low or inappropriate in the front (please ignore my non manicured man hands at the moment).
I tried pairing it with a leather and gold belt and really loved how it glammed up the dress!  You can easily take this to night with some black espadrilles, statement belt and black clutch.
Tie Dye Maxis are blowing up for the Summer!  Check all these high end ones I found and my pick is a fraction of the price! Really great piece that will be on repeat this Summer for sure!  It hasn't been on the website for long so grab it before it sells out!
Oh and also totally digging this one (the stripes match up don't worry I checked)
This Shirt 3 Different Ways
This latest round of F21 online purchase was inspired by this tank.  I saw it and immediately added it to my cart.  I just reminded me of a Mara Hoffman print.
What I loved about this tank is how you an style it so many ways.
Night out with shorts and tall heels.
Or you can style it all these different ways.  Casual tucked into a black maxi skirt.  Summer look with white pants.  Tucked into a pencil skirt for work.
These Look-alike Chloe Ballet Flat
I was totally in love with these Chloe Ballet Flats but not the near $500 price tag
So onto the hunt to find an affordable price for us to afford!
This Kimono
I mean how perfect is this kimono for the Summer?  Over a little slip dress or throw it over a bathing suit.
This Bra
Don't get me wrong I love my F21 bra I previously gushed about but this bra is true to its name.  I will say it doesn't have an under wire so if you are more well endowed…..then I don't recommend it.  If you are a small C and under then you will love this bra.  Pretty much it feels like you are not wearing anything.  It is double layered so helps for those air conditioned rooms. My sister bought it and loves it as well.  This is my go to everyday bra that is insanely comfortable!
This concealer brush
True story.  I use to just put on concealer with either my fingers or just the applicator it came on.  Until I discovered this brush.  It lives up to its name of being an "airbrush" because it is exactly how you look after using it.  Read the reviews from Sephora…..everyone is singing its praises!
Bloomingdales Private Sale
In case you didn't find what you wanted over the Memorial Day Sales….Bloomingdales is keeping it rolling for you.  They actually have some great slashes on the high end pieces.
Oh I totally forgot I'm part of a sweet giveaway and today is the last day (hint my two links are follow me on Bloglovin and Instagram).  What things have you been digging lately???  xoxoxo
Follow on Bloglovin
Want first dibs on shopping and sales? Sign up here on Liketoknowit for direct links sent to you
Want my daily posts sent to your email inbox?!?!  Then click here and make it happen
Follow my looks along on Instagram
Pin along with me on Pinterest || Like Meet @ the Barre on Facebook
Reader Interactions