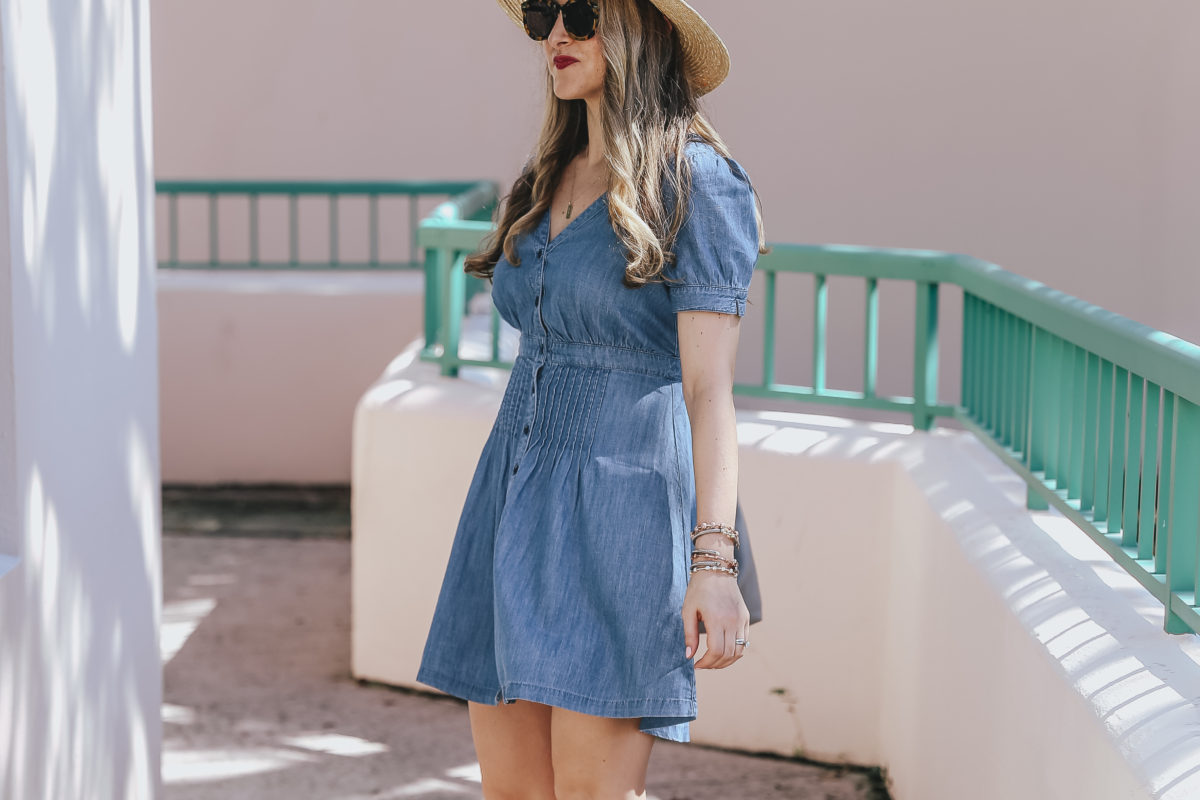 This post may contain affiliate links. Purchasing through them help support this website.
I'm pretty sure my husband is already sick of seeing me wear this dress but its perfection.  It is nursing friendly, super flattering, appropriate length, subtle accent sleeves, doesn't wrinkle and washes beautifully.  Madewell pieces like this sell out so quickly, I recommend snagging it.  How was everyone's weekend?  Mine was spent getting caught up for the week and sleep training my little one now that he's over his latest sickness.  I swear right when you figure it out, they change it up on you again.  I love the Fall especially now that college football is back on.  Around town, everyone has their respective gear on.  I always make sure to dress Patrick in a Gators shirt on Fridays for school!
Shop This Post!

Chambray dress exact here ||| Budget friendly here (love it!)
Hat here |||  Sandals here |||  Budget friendly here
Purse here |||  Bracelets here||| Sunnies here  ||| Budget friendly here
Here are a few other Chambray dresses that have caught my eye.

I hope everyone had a great weekend!!
Follow on Bloglovin
Want first dibs on shopping and sales? Sign up here on Liketoknowit for direct links sent to you
Want my daily posts sent to your email inbox?!?!  Then click here and make it happen
Follow my looks along on Instagram
Pin along with me on Pinterest || Like Meet @ the Barre on Facebook
Reader Interactions