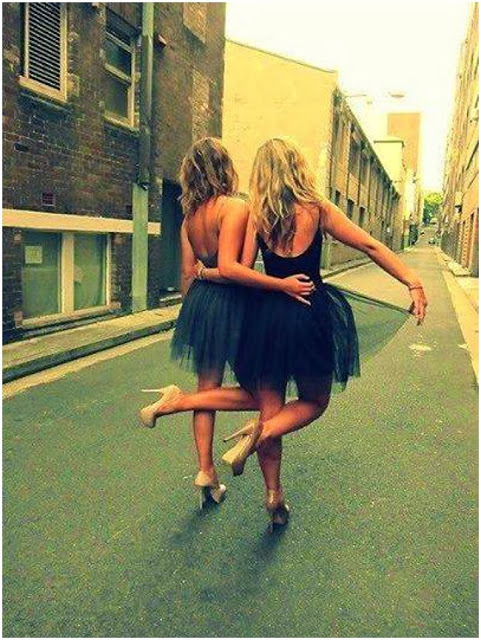 This post may contain affiliate links. Purchasing through them help support this website.
Keeping up with the weekly fitness motivation I wanted to share with y'all how I get up for early morning workouts!  I get asked just about every day how I wake up to teach or take 6 am classes.  I am not going to lie to you and say that I just naturally wake up without an alarm at 5:30 ready to take on the day.
Some mornings are struggles but at five or six later that night when everyone is struggling to go to the gym after a long day of work, you can smile and know that you are already done for the day.  I find that hour after work where I would have been working out, I can get all my errands done and I'm home eating dinner at a reasonable hour.  When I workout after work, go to the grocery store and get around to eating dinner sometimes it is 9 at night.  Plus I like taking a small satisfaction in knowing that I am done with my workout when most people's alarms are going off.  It takes me usually 2-3 weeks of doing something routinely and then it works into my habits.
How to Motivate to Get Up for Early Morning Workouts.
#1 Make sure to go to bed at a decent hour.
If I am waking up for a 6 am class my alarm is usually set at 5:15 if I am teaching or 5:30 if I am taking. Naturally this needs to be adjusted for you depending on how far away your workout place is.  My Barre and spin studios are 5 minutes away, well the Barre studio is longer but I go a way that avoids lights in the morning. My goal is to get to bed by 10pm.  I have a rule to not check Facebook/Email/Instagram/Twitter/any forms of social media. Lights out by 10 (or at least somewhere close to this).
#2 Lay out your clothes the night before.
When I get up in the morning for class Mark is usually sleeping and I get dressed in the dark (isn't that so sweet of me????).  So to avoid looking like a homeless person I put out exactly down to the socks, shoes and hair ties I will be wearing in the morning. If you have the luxury of turning on the lights….here is my other recommendation.  The minute the alarm goes off flip on lights and wake up your body.  Some people have told me they sleep in their gym clothes….I don't know about all of that but hey if it is one less step for you….go for it.  Whatever you need to do to get out of the house.



#3 Set two alarms with NO snooze buttons. 

I have two alarms, one is my old school alarm clock that is missing the back cover so if I whack it off my nightstand the batteries fall out and it makes the most pathetic powering off noise.  I still have the same one from college….it has been through a lot of moves and cities.  I also set my IPhone alarm.  That way if I accidentally hit the clock off my nightstand….the IPhone is the backup.



#4 Don't dilly-dally in the morning.  
Honestly I don't even realize I'm out of the house till I'm in my car. Make it a routine.  Alarm goes off, change into clothes on the chair by the bed, brush teeth, grab water, keys and head out the door.  I am out of my house sometimes 10 minutes after the alarm goes off.
#5 Sign up for something that costs money if you cancel.  
This is one of the biggest motivators for me. If I have signed up for a training session, Barre or Spin Class and there is a greater than one hour no cancellation policy….you know my butt is getting out of bed if I will have to forfeit that class.  Money or wasting money is a big motivator to get out of a warm bed.
#6 Have a workout buddy or friend that you are meeting.
I do this with a few of my girlfriends.  We sign up for the same class in the morning.  When that alarm goes off I think to myself "Kelly is going to kill me if she goes and I flake on her".  Taking it one step further sometimes we will plan something really fun after work like a Happy Hour Drink so if we don't get in our workout in the morning then we miss out on the fun after work!


#7 Start out with a small commitment.  

I usually look at the schedule for the week and find my favorite teachers.  Then I commit to one or two classes max.  That way on those morning you can tell yourself when the alarm goes off "only today I have to wake up" or "these are my two early mornings the other ones I can sleep in".  I try to only sign up for two early weekday classes that way I don't get burnt out and still enjoy going instead of making it a chore.



#8 Splurge on one or two new workout pieces.
After you have stuck it out with a few early morning workouts reward yourself with a few pieces that you have been eyeing. Here are a few of my favorite picks!

#9 Think about that feeling when you are done.
The feeling you get when you are done with your workout is what drives me to continue with my early morning routines.  I feel so energized and awake after a 6am class.  I am also up, showered and out the door usually before I am normally waking up so I have a jump start on the day.


#10 If all else fails teach a class.
There is nothing that motivates you more knowing that 30-40 people will be standing outside in the cold if you don't get your booty out of bed.  That's what it came down to for me.
That is my list of recommendations that get me out of bed!  What are yours?  Do you workout before work or after?  What workouts have you been committing to lately?  All my Barre girls out there are you a 6am girl or catch your classes after work? Check back tomorrow for the Friday Favorites link up!  Where did this week go seriously?  xoxoxo
p.s Make sure to swing by Helene's home for the Blog Auction that I'm part of!  I'm 
auctioning
 off one of my sponsor spots!
Follow on Bloglovin
Want first dibs on shopping and sales? Sign up here on Liketoknowit for direct links sent to you
Want my daily posts sent to your email inbox?!?!  Then click here and make it happen
Follow my looks along on Instagram
Pin along with me on Pinterest || Like Meet @ the Barre on Facebook
Reader Interactions