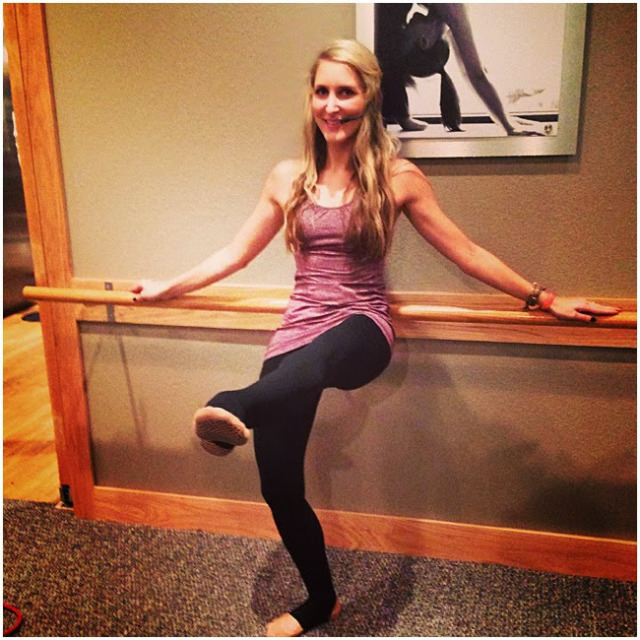 This post may contain affiliate links. Purchasing through them help support this website.
Alright y'all this wedding is a little over 4 months away and I need to get my ice cream sandwich eating self kicking into high gear. What do you do when you need to motivate to get back into your workout mode?  Especially when those Summer months wind down and stretch pants leggings are in heavy rotation.  Here is what I'm doing to get that bootie in gear…..literally.
#1 Enroll a Friend
Kelly is one of my bridesmaids and we both started on Monday a 21 day workout and clean eating regimen.  There are daily workouts and we have been sending each other sweaty selfies when done.  Not going to lie when I got back from teaching two Barre classes last night the last thing I wanted to do was pop in a DVD and do a 30 minute Cardio workout.  However Kelly already did her workout in the morning so I knew I had to stay on track.  30 minutes later I was sending her the thumbs up sweaty selfie and day one was in the books.  Plus when your friends are on the heathy track with you the less likely they are to derail you with sushi and wine……during the week.
#2 Switch Up Your Routine
If you are burnt out of running…..try cross fit.  If you have been thinking about finally trying that Barre class now is the time!  I wanted to add running back into my cardio so I enrolled a friend who was a runner and have been trying to meet up for a few quick runs during the week.  Being excited about trying something new helps kickstart back into those workouts.  If you ever need ideas head to pinterest it is full of amazing workouts like this one.  I am all about breaking up workout like that.
#3 Schedule Your Workouts
I plan my workouts like everything else in my life because if I don't…….Netflix and the couch happens.  That is what is great about having classes especially ones you have to sign up for……accountability especially when there is a cancellation fee then you know I'm getting there for those.   A day in the life……I wish I was joking but I really do schedule in workouts and cross off days like I'm counting down till the last day of Senior year of High School or something.
#4 Track Your Progress
I'm not a big by the numbers kind of person because my weight can fluctuate day to day but taking some before and after pictures is such a great way to check in on your progress while you are getting back into the swing of the workouts.
#5 Chug That Water
For so many reasons.  Helps starve off bored eating because you are thirsty plus all the other hundreds of benefits drinking water does for your body.  I bought this water bottle
and chug one right when I wake up.  One down and four more to go throughout the day.
#6 Layoff the Alcohol 
How I felt after that wedding all day Sunday……yeah I didn't want to do anything healthy with my body.  I ended up eating some chips……like all day long.  Plus alcohol is extra liquid calories that let's be honest….we would much rather eat right?  Which brings me to my next point.
#7 Get All the Junk Out of the House
When I didn't have a certain someone bringing extra fun things into my house like those cookie dough Oreos those mindless binges didn't happen as often.  When it is there you think about it.  When you think about it……you eat it…..by the handful and in portions that are appropriate for a family of four……not just you (that may be just me…..I clearly don't have portion control).  So do yourself a favor and get all the easy calorie laden things out of the house.  Out of sight out of mind.
#8 Meal Prep
When I actually get my act together and plan for the week I make such healthier choices.  When I am scrapping together a dinner and then am forced to order Jimmy John's in between patients because I didn't pack a lunch……those calories add up.  Then you feel heavy and full from lunch……then sluggish then trying to find the energy to workout after work is slim to none.  Is this sounding familiar or is it just me?  Now that the weather is cooling down time to make those crockpot meals.  This chicken one I am totally digging (I did half the recipe) plus you can use the shredded chicken throughout the week over salads or other healthy ways.  Having your protein/meat done I swear is half the battle.
#9  Get Sleep
Easier said then done right?  Set a bedtime goal.  I have been trying to get to bed by 10:30 every night.  For me that is a huge accomplishment especially when I am a night owl who get's a second wind right around midnight.  Guess what when you don't sleep well, you don't eat well, then the exercising motivation goodbye……you know how this goes.  If you didn't check this pin…..best one page summary I've found.
#10  Make a Killer Playlist
When all else fails this is how I get myself off the couch and out for a quick run.  I try to make obtainable goals.  I know I'm not going to go and run 5 miles like I use to without even breathing hard.  I try to set a realistic expectation like going for a 2 mile run that I don't have to stop during.  Then the next time I can add a little more and a little more.  I find that my real motivating factor is being able to listen to some amazing high energy music.  Like this song.  Has a great steady running pace and then at the 1:15 mark is when you take off.  I definitely think I'll post my latest running mix this weekend if anyone is interested?
So there you have it.  Those are my top ten things I am doing right now to try and get myself back into the swing of a healthier day to day living that realistically fits into my life.  As I say to everyone on a daily basis this is not a "diet" but just healthy mindful choices every day.  What do you do when you are in a workout rut to get yourself back into better shape?
Follow on Bloglovin
Want first dibs on shopping and sales? Sign up here on Liketoknowit for direct links sent to you
Want my daily posts sent to your email inbox?!?!  Then click here and make it happen
Follow my looks along on Instagram
Pin along with me on Pinterest || Like Meet @ the Barre on Facebook
Reader Interactions