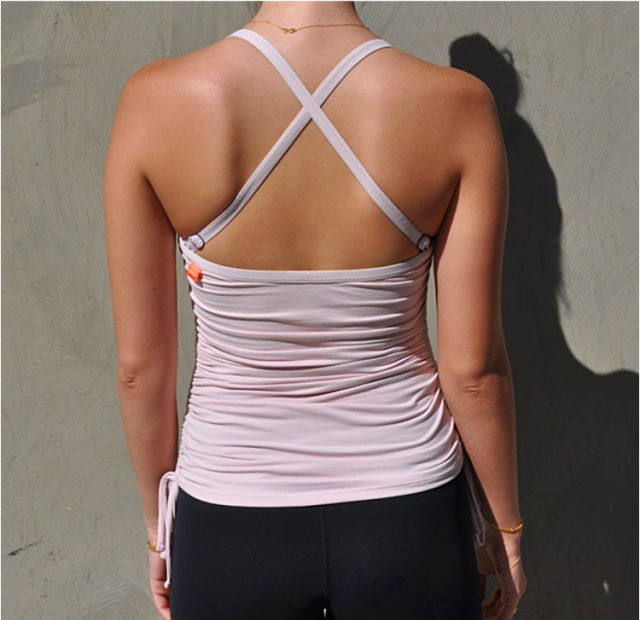 This post may contain affiliate links. Purchasing through them help support this website.
The weekend is almost here isn't it?  So yesterday I learned an important blogging lesson…..don't make your posts too large of files because then your feedburner won't send your post to
Bloglovin
and at noon you will wonder if you said something wrong because your inbox is like a ghost town.  I did learn a valuable lesson.  When you post daily it does lead to people to wondering where your daily post is and head to your blog to check it out.  That made me feel loved.  Also, bloglovin does drive in traffic to your specific post for the day.  So with that said check out my post from yesterday.  I think it was quite informative.  
How to keep your weight in check over the holidays
!
Okay enough housekeeping lets get into my favorite topic of the week……barre clothes.  I am pretty much in workout clothes on a daily basis.  So therefore I consider myself a connoisseur
if you will
.  In all seriousness I require clothes that can transition from barre, pumping gas on the way home and running to Publix while all feeling appropriate.I am around a lot of amazing workout gear on a daily basis.  I have to constantly remind myself that I can't buy something every time I go and teach a class.   I wanted to highlight a few things that are on my radar right now.  Some are mid range and some are upper price points.  I will tell you this before you get totally gun-shy.  I have had my one pair of black
Lululemon
wunder unders
for a sold 3 years now.  I have taught countless spin classes in them and now barre.  They are still perfect.  Every time I slip them on they feel like butter.  The $20-$30 workout pants from TJMaxx…..I mean they were great for some time but they just haven't held up.  They tend to lose their "
suck in
" ability if you will and always shrink in length.  I think every girl should have at least one really good pair of investment workout pants.I also wanted to highlight one of my favorite new brands of workout tops.  The
gwenyth brand
is specific to Barre and their
Modern Classic Top + Tunic
has seriously been on major rotation for me right now.  Make sure you check out the whole post because there is a fabulous giveaway in it for you!
When it comes to Barre pants Lululemon has definitely been the top of my list.  Everyone likes to pull the pants down over their heels for that long dancer look (I use to even do that in my skating days….pull the tights over my boots but that is a whole different story).  However by doing that it really adds a lot of extra wear to the bottom of those pricey leggings. I have a few pair of Karma stirrup pants and they are my favorite.  Unfortunately they don't make them anymore.  When I saw these lulu pants I am officially obsessed. Stirrups, black with mesh inserts.  I need them immediately.
The Shine tight is back in stock.  I mean these could dual purpose for holiday gear right?  They totally look like sequined leggings!
Here are a few more pants that I have had my eye on!
Now onto the belle of the ball!  When it comes to tops I am very particular.  My number one priority is having built in bra support because lets be honest I can barely remember to stock my workout bag and when I do putting in a tank
and
bra…….usually one of them doesn't make it.  I can't tell you how many times I've gone to teach barre and I have a
cool racerback
…..sans bra.  Guess who gets to teach in her Victoria Secret push bra with hot pink straps hanging out.  I wish I was joking.
What I love about this tank is the built in sling bra.  It doesn't crush you down in the front like most compression built in tanks do but also gives really great support with the adjustable straps in the back.  The front has a really feminine and form flattering V pattern with slight scrunching to give a really pretty line.
You can also cinch up the sides to make it as short or long (
aka booty covering
) as you want.  I like the long and lean look so I tend to wear mine a little longer.  I wore it the other night when I taught 3 classes in a row and I was sweating
let me tell you
but even in the lighter
mocha shade
it did not show any sweat.  I am totally in love and want them in every single color.  Check
the anatomy of the Modern Classic
…..they have seriously thought of everything!
I mean how gorgeous are these tanks?  Talk about bringing out your inner ballerina
This two minute video really gives the whole breakdown of the company and their philosophy.  They are centered around the dancer and barre fitness gal.  They aren't a running or spinning company trying to be a crossover.  Their main focus is making the best fitting tops and garments for the specific type of exercise that has become such a large part of my life.
Their owner Michele is incredibly sweet and we pretty much have started up with weekly email conversations after she wanted my thoughts on how the top performs out in the studio.  I cannot give enough glowing reviews.  Also because she is fabulous she is offering 20% off between now and December 25th for all the Barre gals with the code
meetatthebarre20
.  Also if you get your order in before 12
PST
on Friday you will get free shipping by Christmas!  They also always run free shipping because
you know we don't play around with that
.  I'm thinking of adding the
Rose Berry
Color and
Vintage Teal
to my collection.
Finally because they are so incredibly fabulous and want to spread the word of this amazing product gwenyth is offering the Meet @ the Barre readers a Modern Classic!  Which color would you pick if you won?
I also wanted to announce the giveaway of my one year Blog Anniversary was
Kenzie
!  I couldn't be more excited she has been following along since the early days!  Thanks for being such an amazing supporter of Meet @ the Barre!
What workout tops and pants have been on your radar lately?  I'm always down for hearing what has been on heavy rotation for you.  Make sure to link up tomorrow for Friday favorites!!!  xoxoxo
Disclaimer I did receive a complementary Modern Classic top for review.  However all opinions are completely my own.  Thank you for all your support of getting the word out on these truly amazing companies!
Follow on Bloglovin
Want first dibs on shopping and sales? Sign up here on Liketoknowit for direct links sent to you
Want my daily posts sent to your email inbox?!?!  Then click here and make it happen
Follow my looks along on Instagram
Pin along with me on Pinterest || Like Meet @ the Barre on Facebook
Reader Interactions