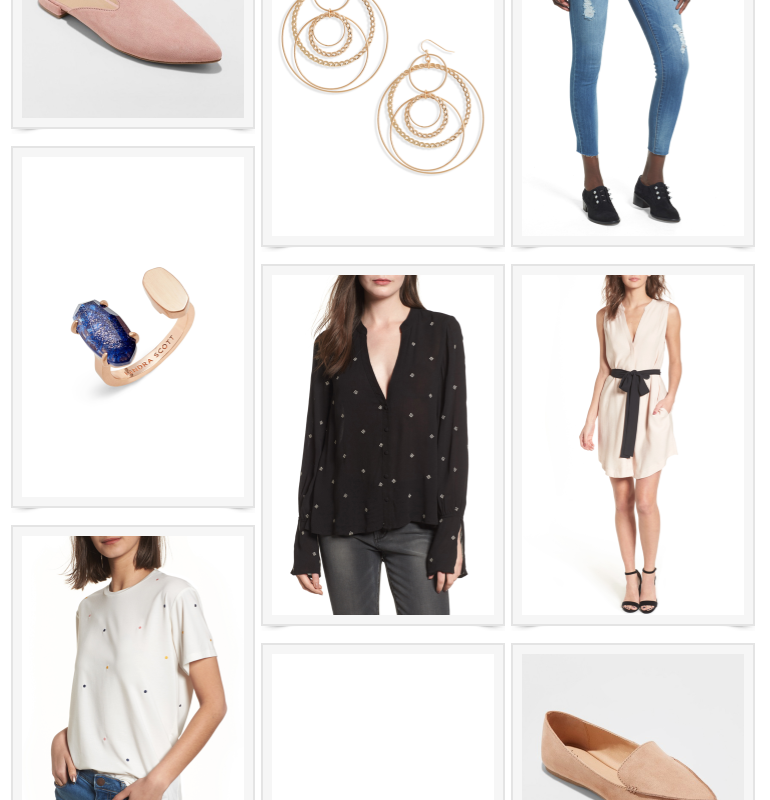 This post may contain affiliate links. Purchasing through them help support this website.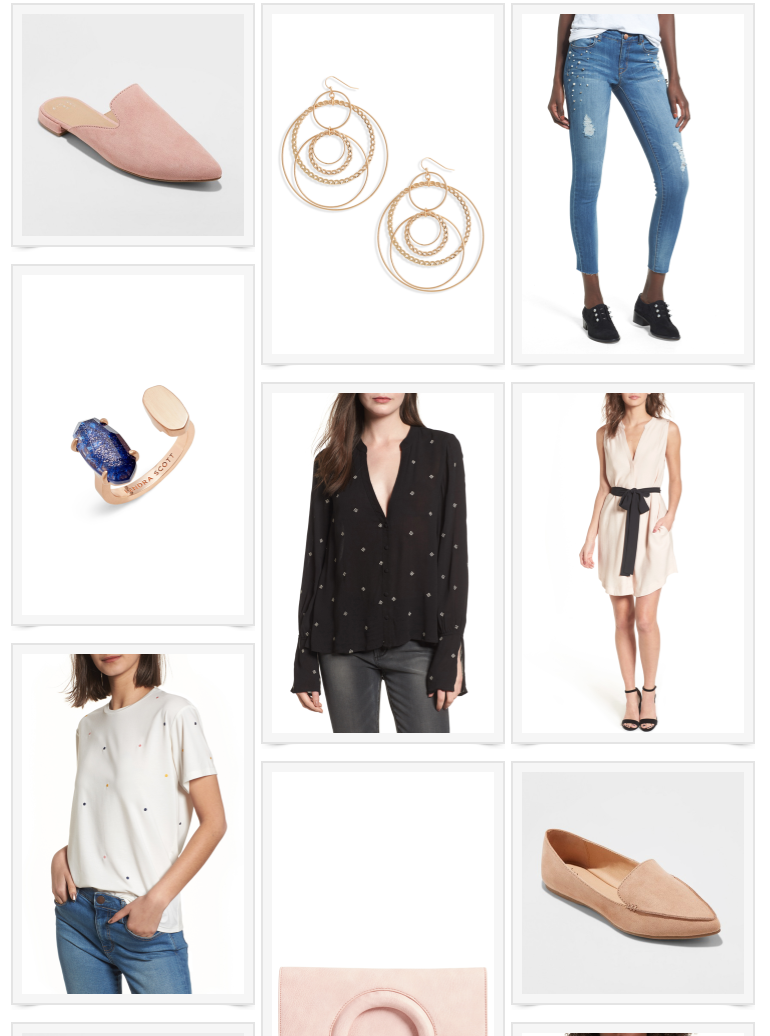 Anyone else starting to dream of Spring?  I know Florida finally has cold weather and I've had the heat on in my house more times than I can count but I'm still drawn to the blushes and light colors of the Spring.  The problem down here is that it's really hard to invest in any real cold weather gear because it just doesn't stay cold for that long.  I think I still have a pair of riding boots from the Nordstrom sale that are still in their box isn't that terrible?  Coming at you with some current favs under $50.

Have you bought these faux fur mules yet?  They are so comfy, I pretty much live in mine.  I can't believe these loafers are under $25.  This blush frill scarf is perfect to transition you into the cooler days in the Spring.  This looks like the perfect lightweight button up.  I am such a sucker for anything white and eyelet plus the top is off the shoulders.  This wrap top would pretty much go with everything, would scoop it up in a few colors.  This clutch looks very Chloe-esque at it's $25.  I have a feeling this dress is going to sell out quickly.  How gorgeous is this ring?  This black top looks super flattering.  This polka dot top looks like something you would live in.  I am definitely digging these pearl jeans and such a great price point.  These hoop earrings are currently in my cart.  This peplum top looks comfy and on sale.
Also!  Make sure to also tag your Target products with #targetstyle.  Look at my latest flatlay front and center on the Target website!

Tell me some of your current favs that you are loving!
Follow on Bloglovin
Want first dibs on shopping and sales? Sign up here on Liketoknowit for direct links sent to you
Want my daily posts sent to your email inbox?!?!  Then click here and make it happen
Follow my looks along on Instagram
Pin along with me on Pinterest || Like Meet @ the Barre on Facebook
Reader Interactions