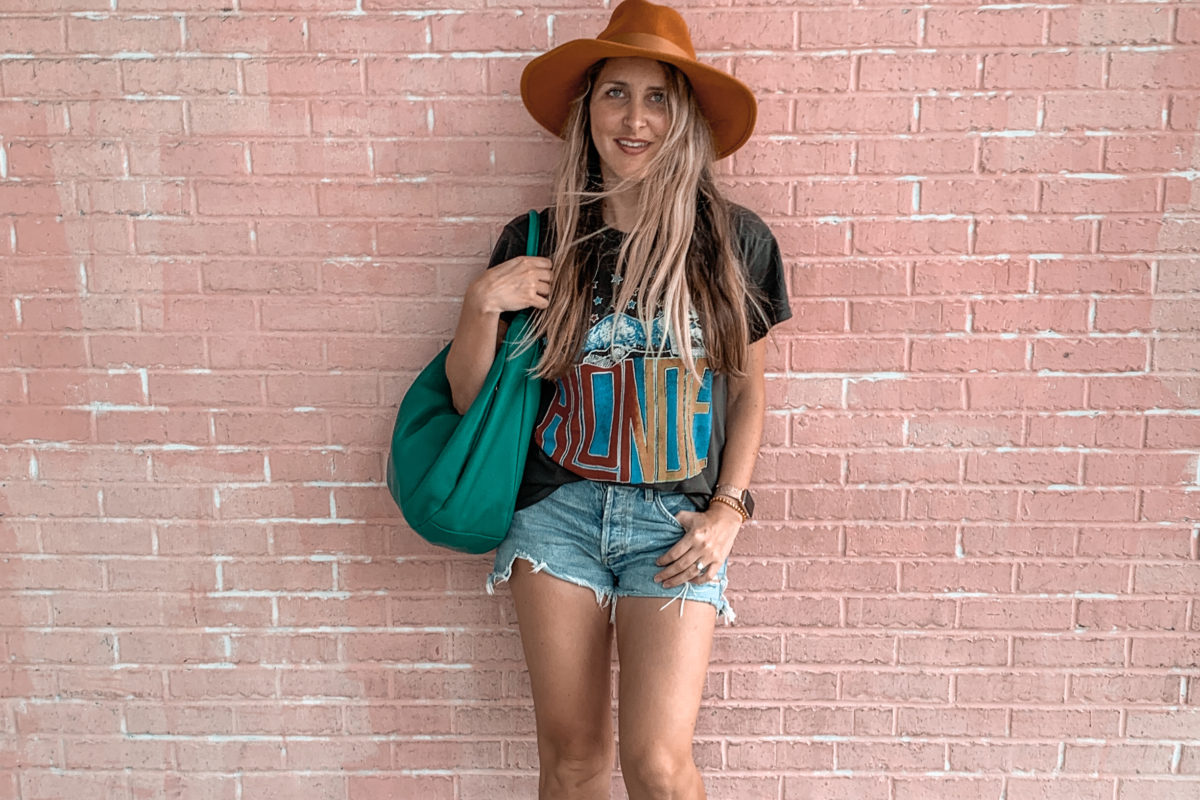 This post may contain affiliate links. Purchasing through them help support this website.
I thought this was a trend I was too old for but I picked up this MADEWORN ROCK t-shirt during a Shopbop sale and have probably worn it twice a week since.  The price tag is a little make you stop but I can honestly say it is the softest thing I have ever worn.  It tucks in perfectly and somehow is flattering.  I have also found a bunch of budget friendly options that totally work as well.  Check out this one for under $13!  I love how this one is already distressed so I don't feel so bad with messy toddler fingers all around me.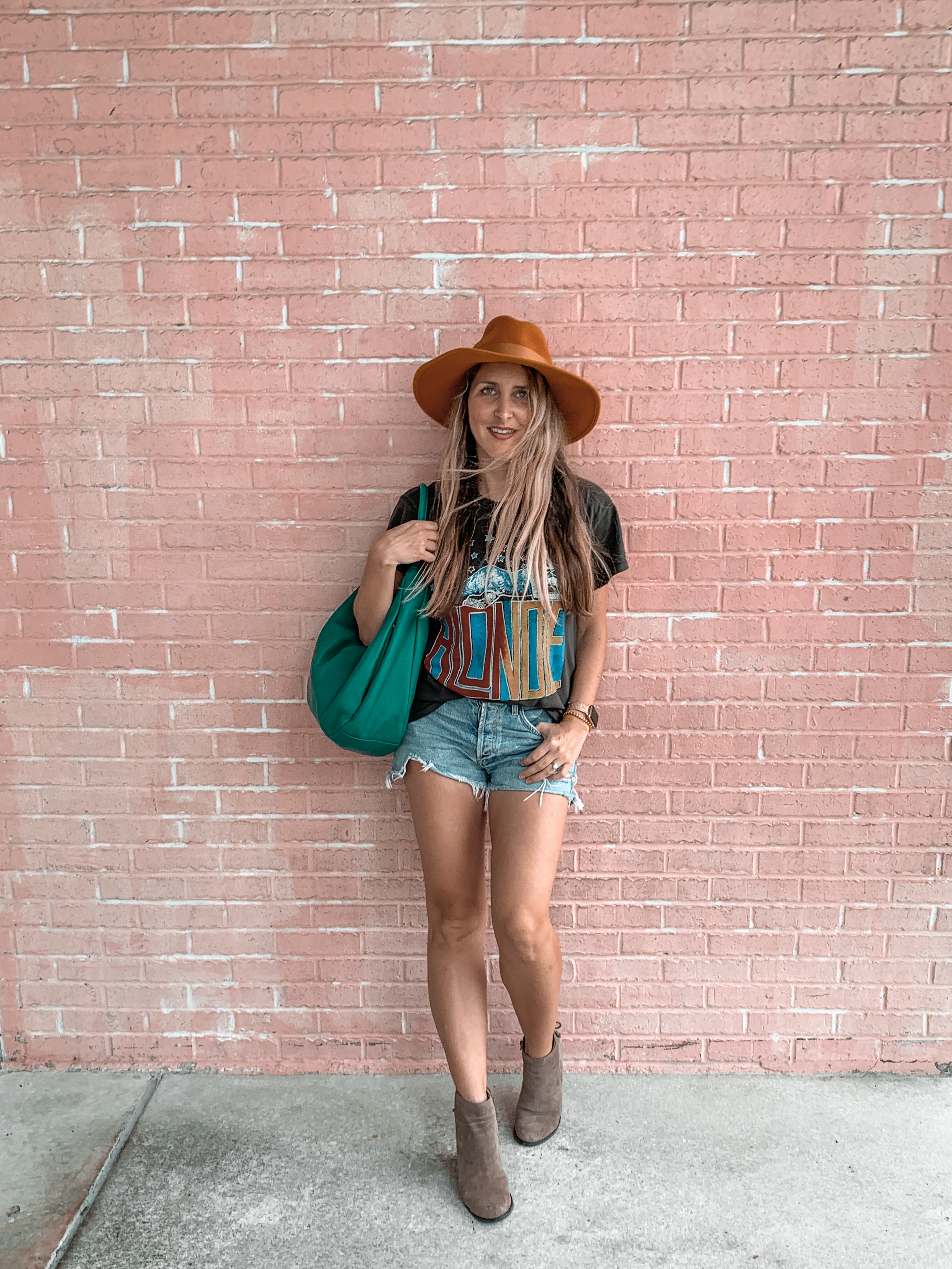 I love wearing it with cut off shorts, booties (save version here) and a hat (save version here).  I wore it to a birthday party for Patrick's friend with some cute sneakers.
I have worn it knotted up with a midi skirt to make it a little more formal.
It is also super easy to throw on with a pair of skinny distressed jeans or flares.
Here are a bunch of concert t-shirts that I have my eye on!

Tell me what you think of this trend.  Is this something you would wear?
Follow on Bloglovin
Want first dibs on shopping and sales? Sign up here on Liketoknowit for direct links sent to you
Want my daily posts sent to your email inbox?!?!  Then click here and make it happen
Follow my looks along on Instagram
Pin along with me on Pinterest || Like Meet @ the Barre on Facebook