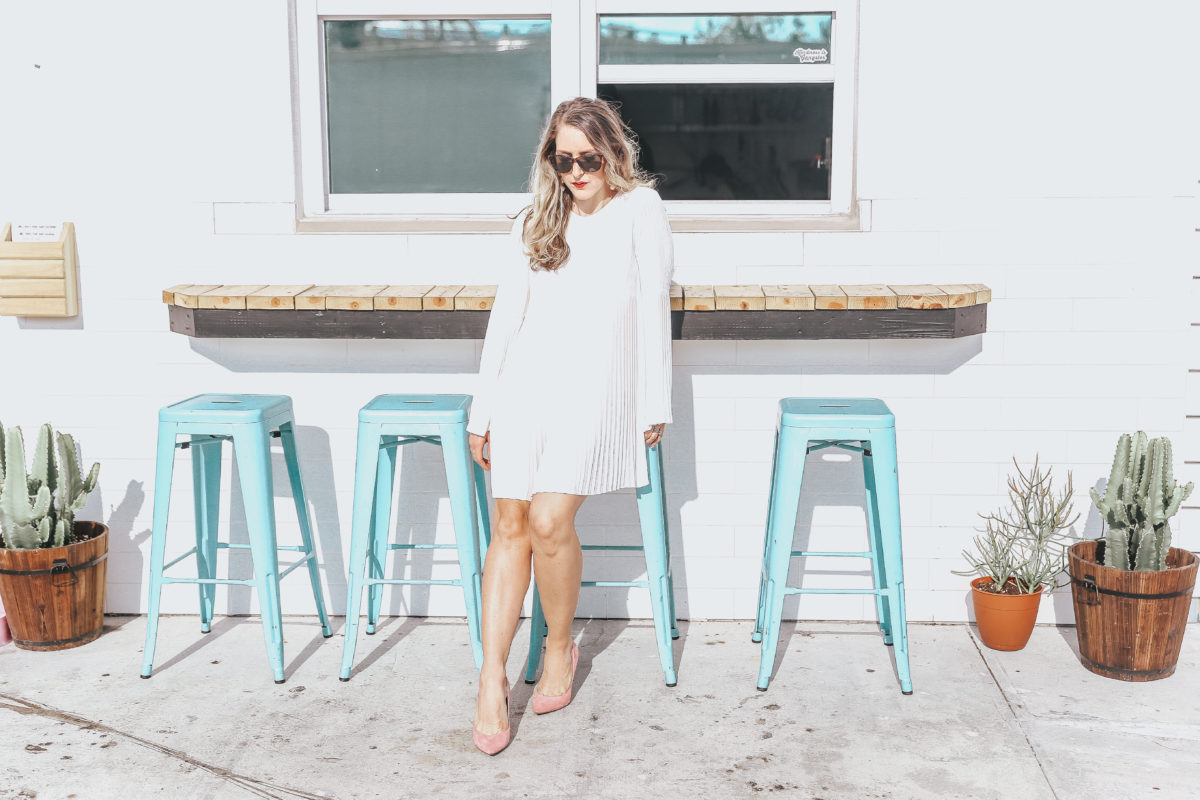 This post may contain affiliate links. Purchasing through them help support this website.
Happy Friday dolls.  I'm currently sitting here watching the NFL draft and getting so excited for football season….even though it's so many months away!  I don't let my little one watch tv yet but his eyes were glued to all the football plays.  I watched a lot of football during my pregnancy and we also attended quite a few games.  This kiddo is a Gator for sure hopefully they will start winning again.  I hope everyone is having a great week.  This was a very long work week over here.  By the time I've gotten done with washing/sanitizing/and remaking bottles, I am pretty much exhausted and zapped of all creative energy.  I also soak up as much time with his as I can.  My in-laws were in town last weekend so this weekend I plan on lots of baby time and relaxing.  I heard someone on the radio the other day talking about Summertime something.  Seriously, I feel like I'm going to blink and it's going to be scorching hot Summer and then football season.  Time is flying!  Let's get into a few favorites for the week.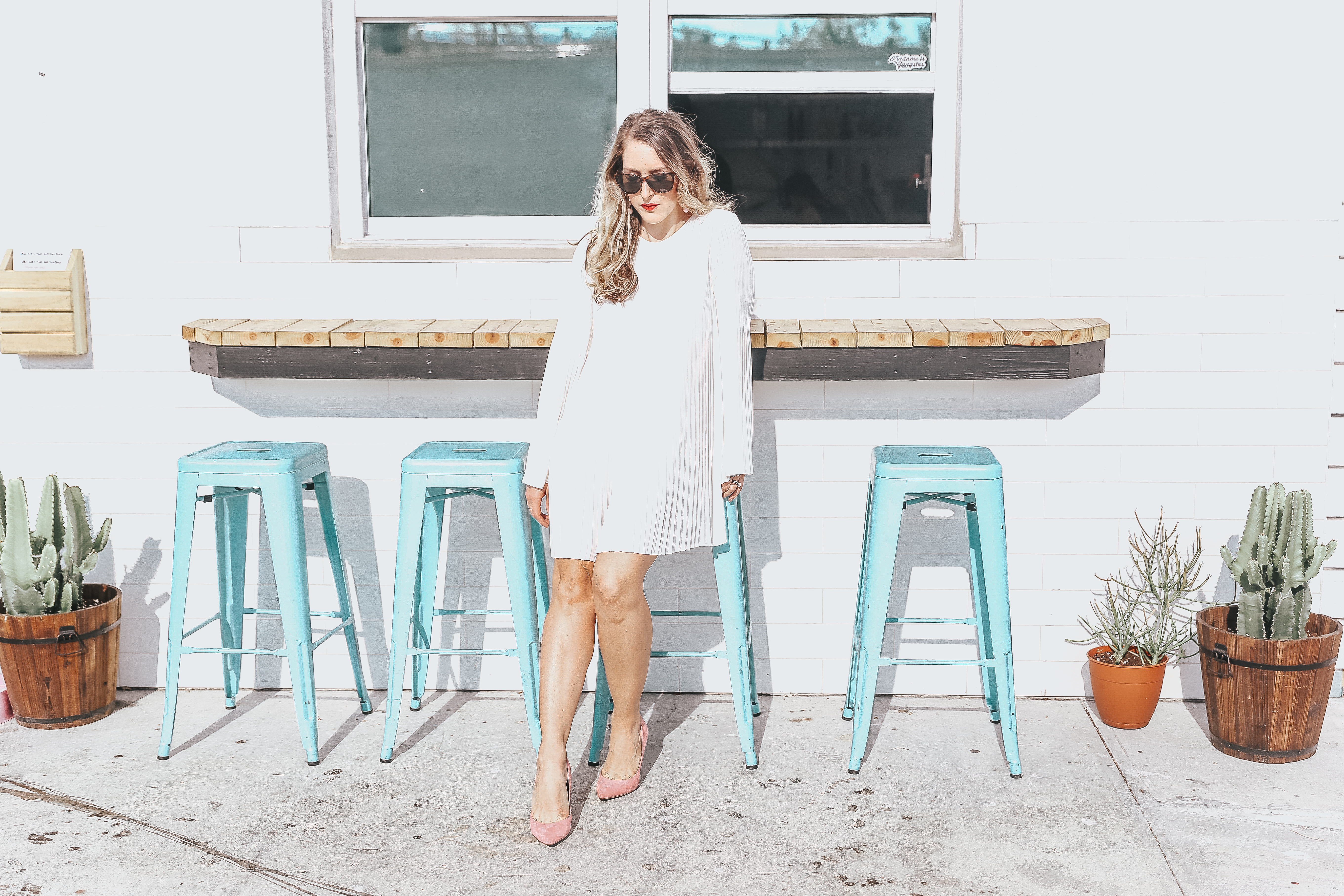 Dress find here |||  Pink heels find here
I am in love with these sneaks.  Perfect for a casual Spring outfit and look super comfy.
The cutest straw beach bag and how adorable is this crossbody.  Both are great price points!
Did you check my post about all my top picks from Target for the Spring?  These PJ's and this dress are definitely my favories.
These shorts are poping up everywhere for the Spring.   Totally digging the color and buttons on this pair.
I have been wearing these mules to work and they add the perfect pop of color.  They are on sale and beyond comfortable.  I get compliments every time I wear them.
If you have the patience, this is an excellent read about split toning in Lightroom.
I watched some video on Facebook that showed three people doing a 100 squat daily challenge.  I decided I was going to do it.  I hold onto Patrick while I do them (extra 14 lbs weight right?  ;-)  My booty is so sore!  I break them into 4 sets of 25.  Who wants to do it with me!?!?
How good does this recipe look?!  Plus, super healthy.
Alright, it's your turn!  Link up and tell me your favorites from the week.
Follow on Bloglovin
Want first dibs on shopping and sales? Sign up here on Liketoknowit for direct links sent to you
Want my daily posts sent to your email inbox?!?!  Then click here and make it happen
Follow my looks along on Instagram
Pin along with me on Pinterest || Like Meet @ the Barre on Facebook
Reader Interactions