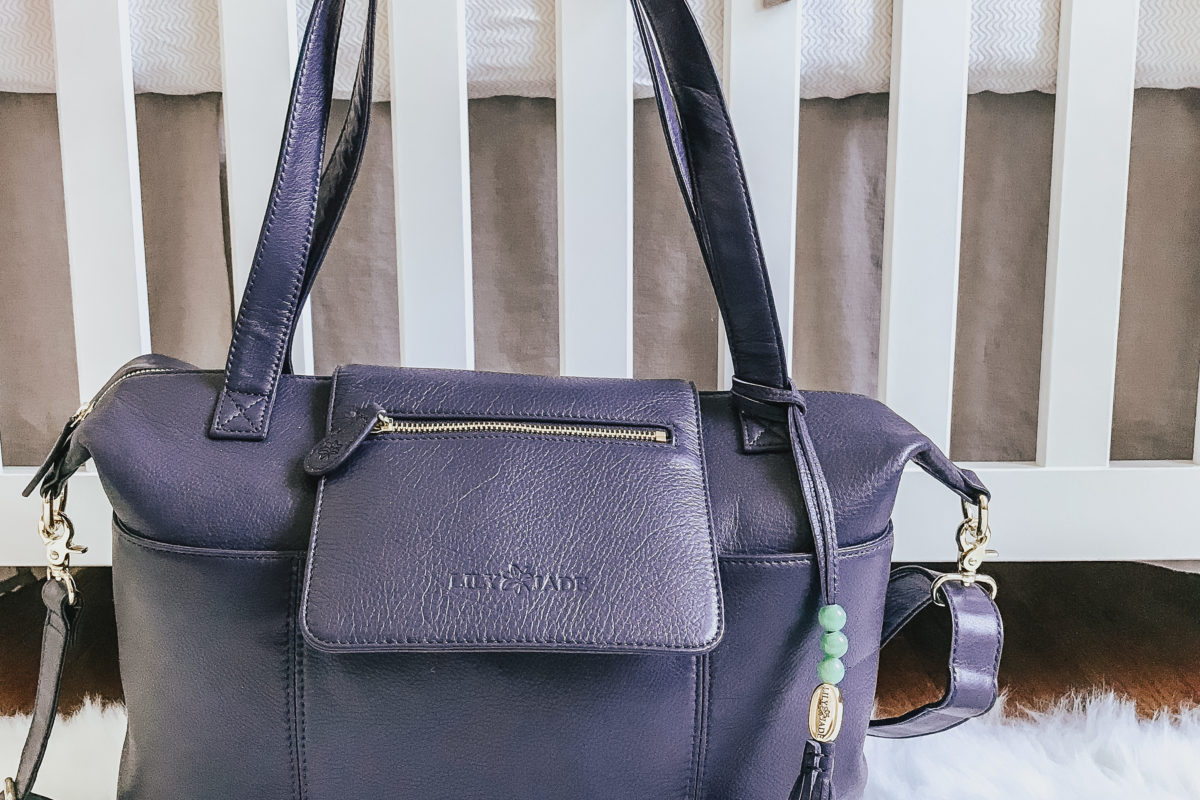 This post may contain affiliate links. Purchasing through them help support this website.
I read a ton of posts about what you need to pack in your delivery hospital bag.  I didn't want to pack too early because I'm a little superstitious and didn't want my body to think it was going early.  I pretty much had everything around the bag at 34 weeks.  When my water broke at 4 in the morning I was prepared and just added a few things like my iPhone charger and we were good to go.  I have been getting a lot of requests from my friends who are pregnant about what they should pack.  To which I usually respond what not to pack.  I felt like I was a minimalist and I still waaaaaay over packed.  Honestly, the hospital will have everything you need.  All of these are just nice extras.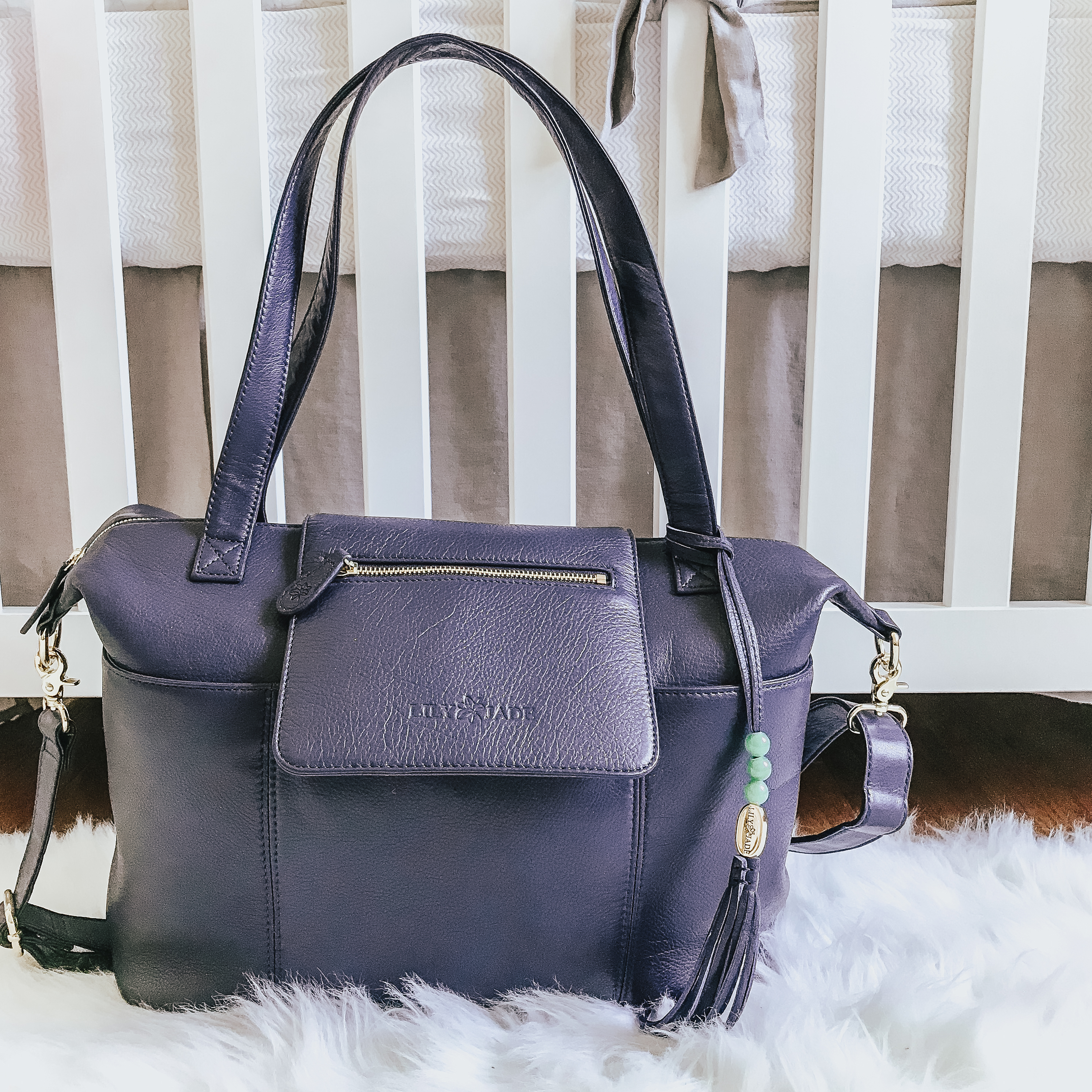 What I packed:
-A set of PJ's that I felt like a human in.  Specifically these.  I ordered up a size for comfort.  The buttons were nice for nursing and the shorts held all the mesh undies in place.  I also just ordered these, they run smaller definitely size up.
-A robe, this is a great one.  I didn't spend big bucks on this.  You want something that is longish and not super heavy because you will be sweating out all those fluids.  I also packed a long cardigan sweater to throw on over my hospital gown.  I feel like you could either or on those two.
-Slippers or sticky socks.  I opted for the sticky socks just because I have a ton around.  Your hospital should have these as well.
-A pair of cheap sandals for the shower.  Trust me, that shower afterwards is the best thing in the entire world.
-Your own toiletries & a little bit of makeup.  <— This is key.  I made sure to bust out all the expensive travel minis that I've been hoarding.  When you are feeling like how you do after delivery, it is the little things of smelling nice and having the luxurious products on hand to make you feel a tiny bit better.  I made sure to bring my makeup eraser cloth and good face cream.  Also, a toothbrush and toothpaste.
-Dry Shampoo (this one is my absolute fav) and a hairbrush, plus hair clips/hair ties.  You will be a sweaty mess.  It's nice to keep your hair up off of your neck.
-One outfit for going home in.  I picked a long maxi dress because it was super easy to throw on and not constricting on my stomach.
-Two phone chargers.
-One nursing bra.  This is my favorite hands free pumping bra for when you go back to work.  I don't wear it, just put it over the bra that I'm wearing.
-A boppy pillow.  I originally didn't bring it but asked Mark to get it after I delivered.  It was really nice to use for breastfeeding on the back-end instead of trying to stack up uncomfortable hospital pillows.  If you live close to the hospital that is something your significant other can go home and bring back.  I think it's kind of big to initially bring for your delivery.  Also, if you live close bring a good pillow or two.  One for you and one for his couch he will have to sleep on.
For the Baby: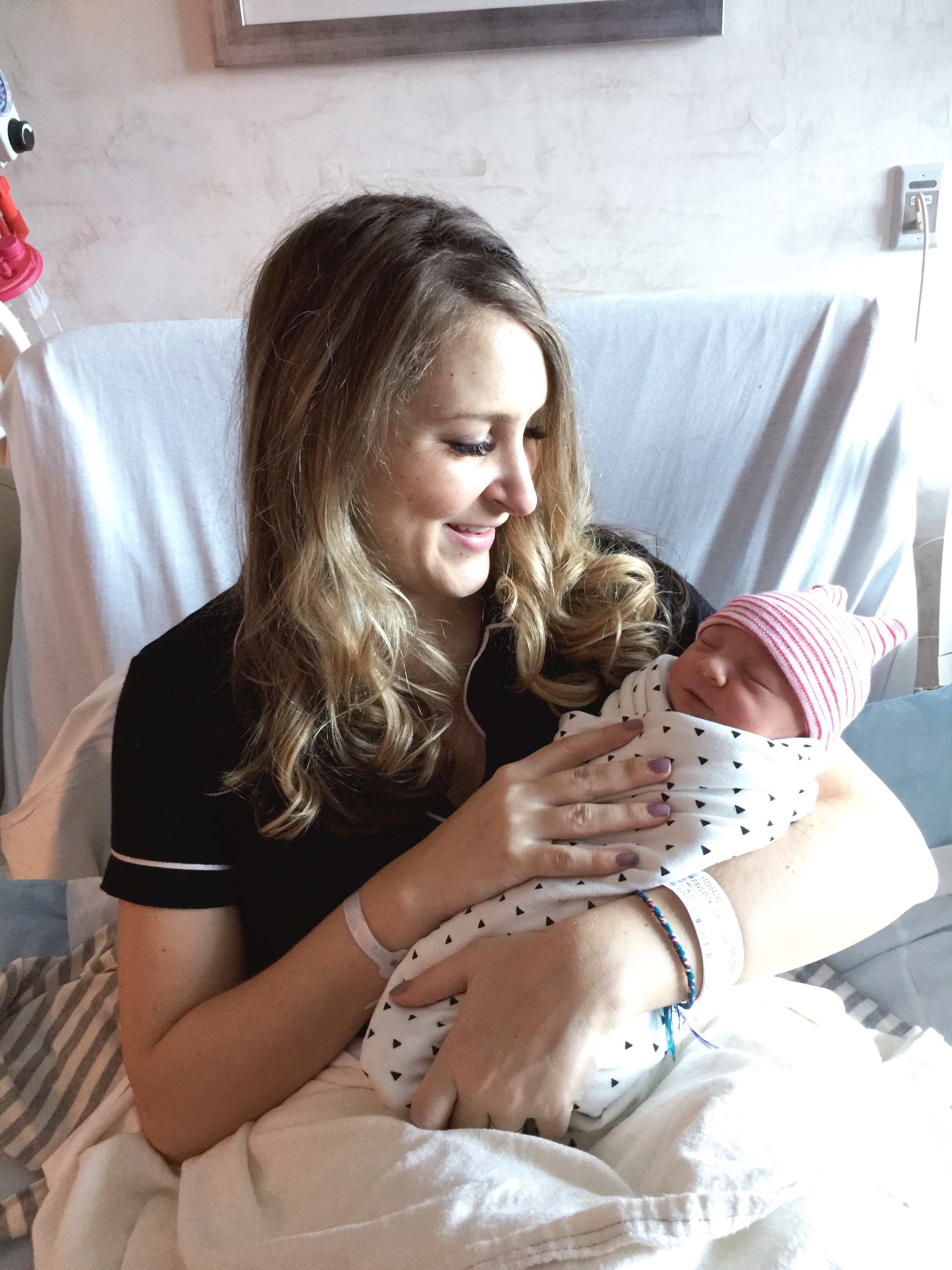 -This nail filer.  Babies come out with razor sharp fingers. I didn't bring this and I'm kicking myself that I didn't.  It is seriously so genius.  It files down their nails super quick and you don't have to worry about accidentally clipping or cutting them.  It took me too long to discover this thing.  My poor baby didn't see his hands for the first two weeks of life since he kept scratching himself.
-One to two outfits for taking pictures and going home in.  Seriously, just bring two.  They won't use more than that.
-One good swaddle blanket.  Those hospital ones they can Houdini out of so easily.  I personally LOVED this one.  It is a little more expensive but it has the perfect amount of stretch to swaddle them tight and it was incredibly soft.
What I Packed and Wished I Didn't
-My own underwear.  Yeah right.  Just embrace those mesh panties they give you.  While you are at it.  Go before you deliver and buy 4 packs of these.  Seriously, do it before because you don't want to have to send your significant other.  They are so much easier to pull up and on.  I didn't bring them to the hospital but they are great for when you get home.
-My computer.  I honestly thought I was going to get work done.
-My fancy camera.  You don't want to have to worry about it, it adds so much weight, and the Iphone seriously take great pictures.
-Too many outfits for the baby and clothes for myself.  You are only there for two days and you'll probably be in a hospital gown for most of it.
***If you plan on breastfeeding get your pump now, most insurances if not all cover them.  My word of advice is open it up and get familiar with it before you come home.  I did not do that and was facetiming my sister at midnight crying trying to figure out all the tubing.  It really is not that complicated but familiarize yourself with it before you are sleep deprived and engorged.
Closing Thoughts: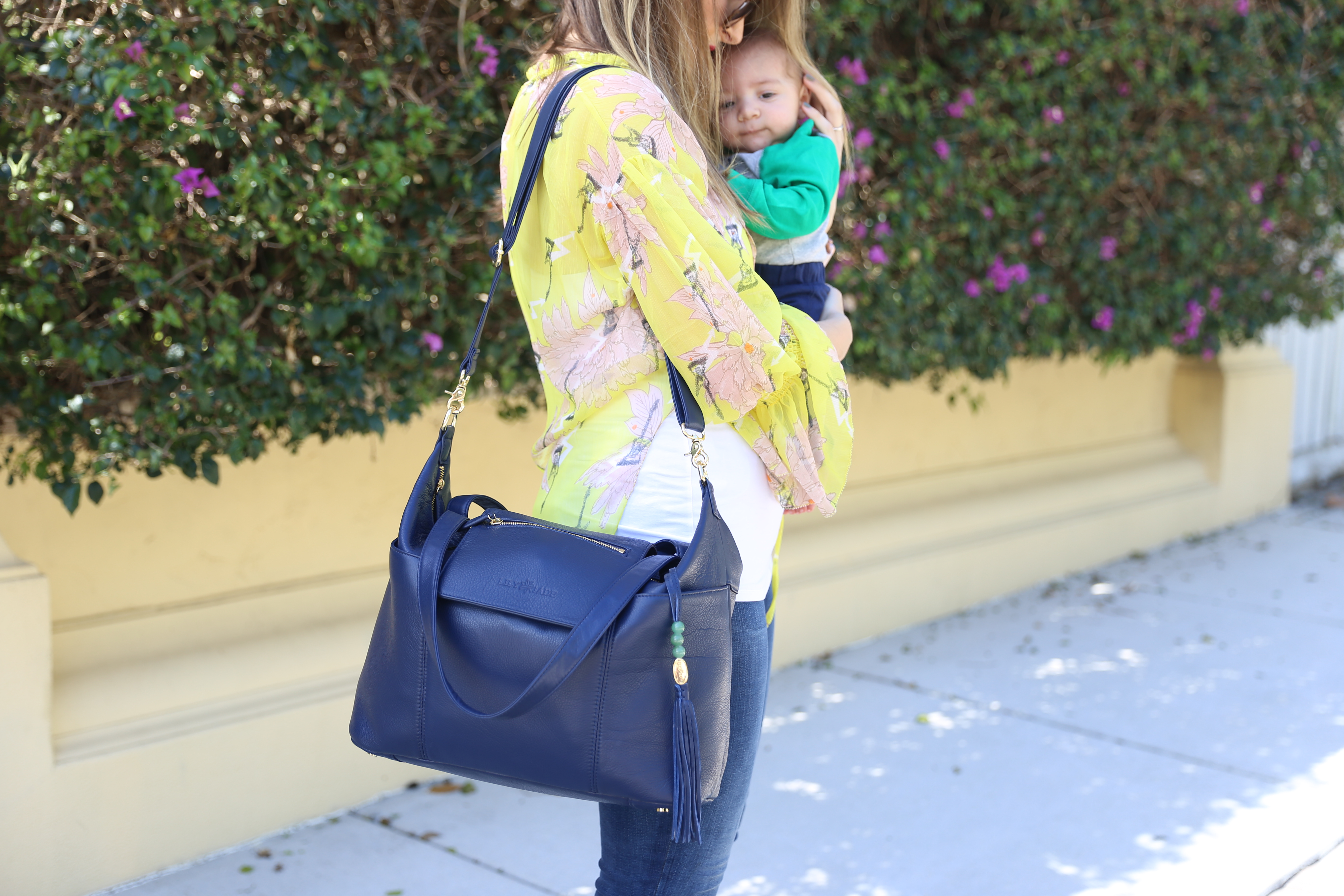 Take everything home with you.  The Sitz bath, the tucks pads, the ridiculously huge pads, the freeze spray stuff, and the spray bottles. Try to get two sets of the spray and the tucks pads.  I had to buy more Tucks pads when I got home.  Don't buy any maxi pads that have dry weave in them…..not comfortable at all.  I'm not joking just buy these, you will thank me.  Try to get as much sleep as you can before your delivery because the first few weeks are total survival mode.  You will never be so sleep deprived in your life but know it's fleeting and there is light at the end of the tunnel.  Babies are the most amazing gift in the world.
Follow on Bloglovin
Want first dibs on shopping and sales? Sign up here on Liketoknowit for direct links sent to you
Want my daily posts sent to your email inbox?!?!  Then click here and make it happen
Follow my looks along on Instagram
Pin along with me on Pinterest || Like Meet @ the Barre on Facebook
Reader Interactions