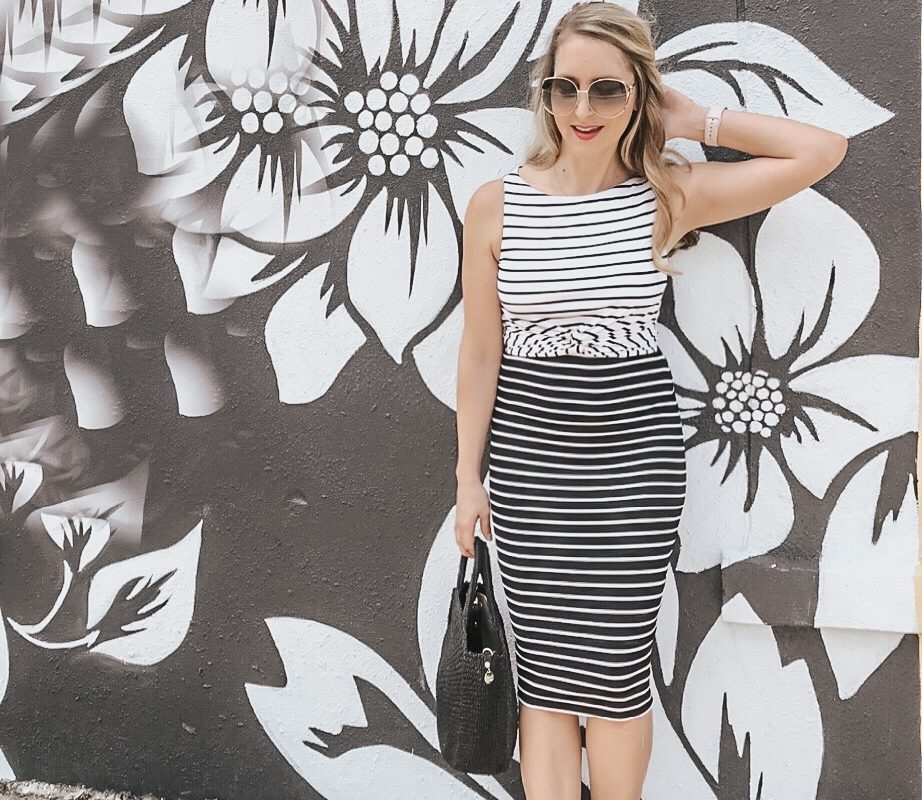 This post may contain affiliate links. Purchasing through them help support this website.
I'm not going to lie, I have been a walking zombie lately.  I have the Wonder Weeks App on my phone and it was really worth the $3.99 or whatever it was.  It gives you all the insights when your baby is in a developmental leap.  Patrick was just in Leap 5 and it was a doozy. He pretty much was waking up every two hours and that is all fine and dandy when I was on maternity leave and could be home in sweats all day.  However, when I have to get a tiny human out of the door and then work all day taking care of other humans….it was really taking a toll on me.  Like a light switch the app told me he stormy period was over and he slept through the night again.  I seriously feel like the fog has been lifted.  I have ZERO creative energy when I am massively sleep deprived.  Every time I opened my computer to write anything my brain just glazed over and I just didn't have the energy to do it.  I tell all my momma to be friends, get all the sleep you can now because once that little munchkin comes, sleep as you know it is a rare commodity.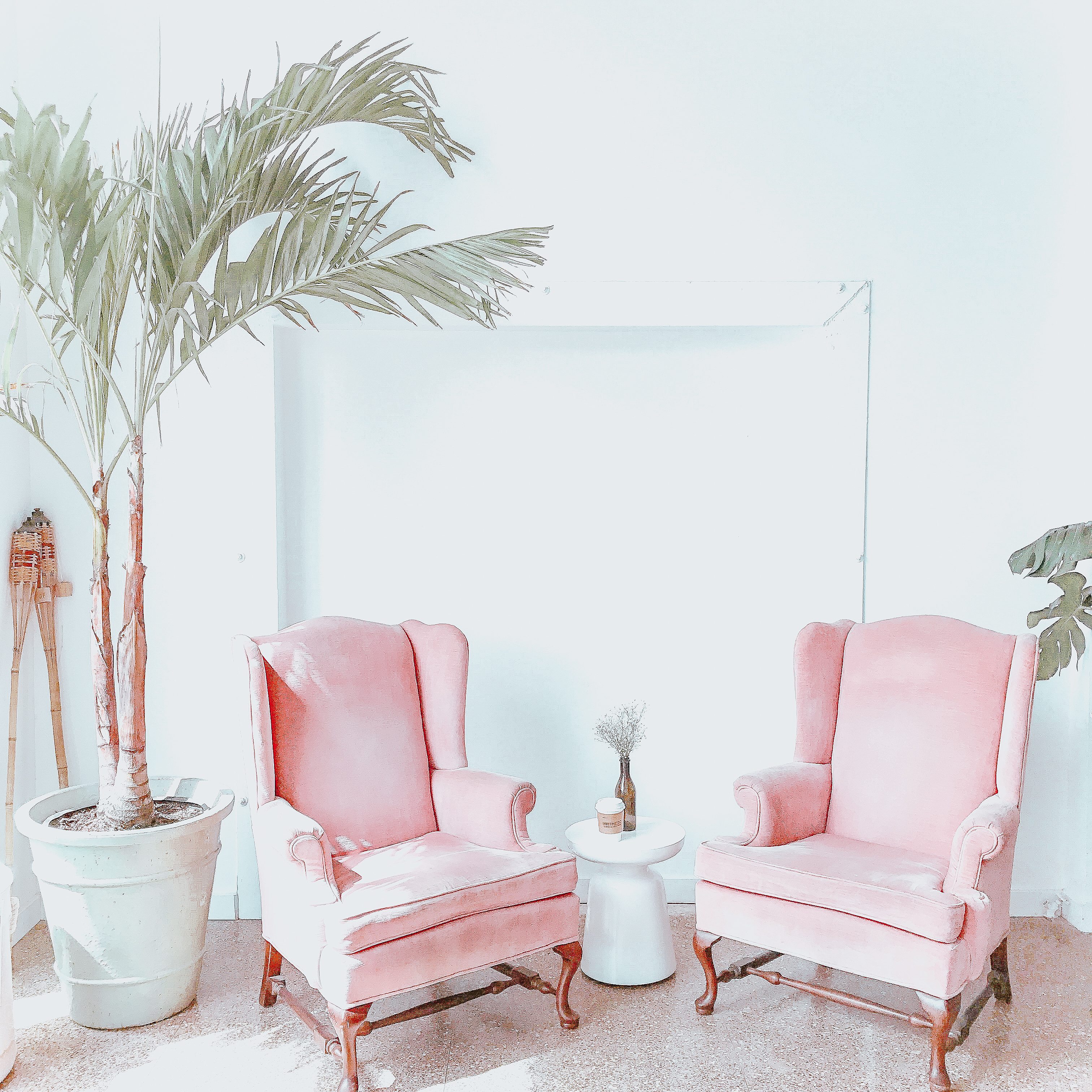 With that, Mark and I try to make sure we have a few "airing outs" over the weekends.  We are both Cancers and can be total homebodies.  Plus, we both have side jobs that involve a lot of computer work so we have a bad habits sometimes of being total hermits on the weekend.  We try to find something fun to explore and get little man out of the house.  Between all the million loads of laundry and house keeping this weekend we managed to get a little sunshine.  It is already insanely hot out in FL.  We just leapt right into that Summer heat.  We started off our weekend by going to Lure for dinner.  That is our new favorite spot.  They have good food happy specials because let's be honest with a 7pm bedtime for little man we pretty much make every happy hour now.  I am currently loving the scallop dish on the menu.  It comes with vanilla infused sweet potato mash that is lick the plate good.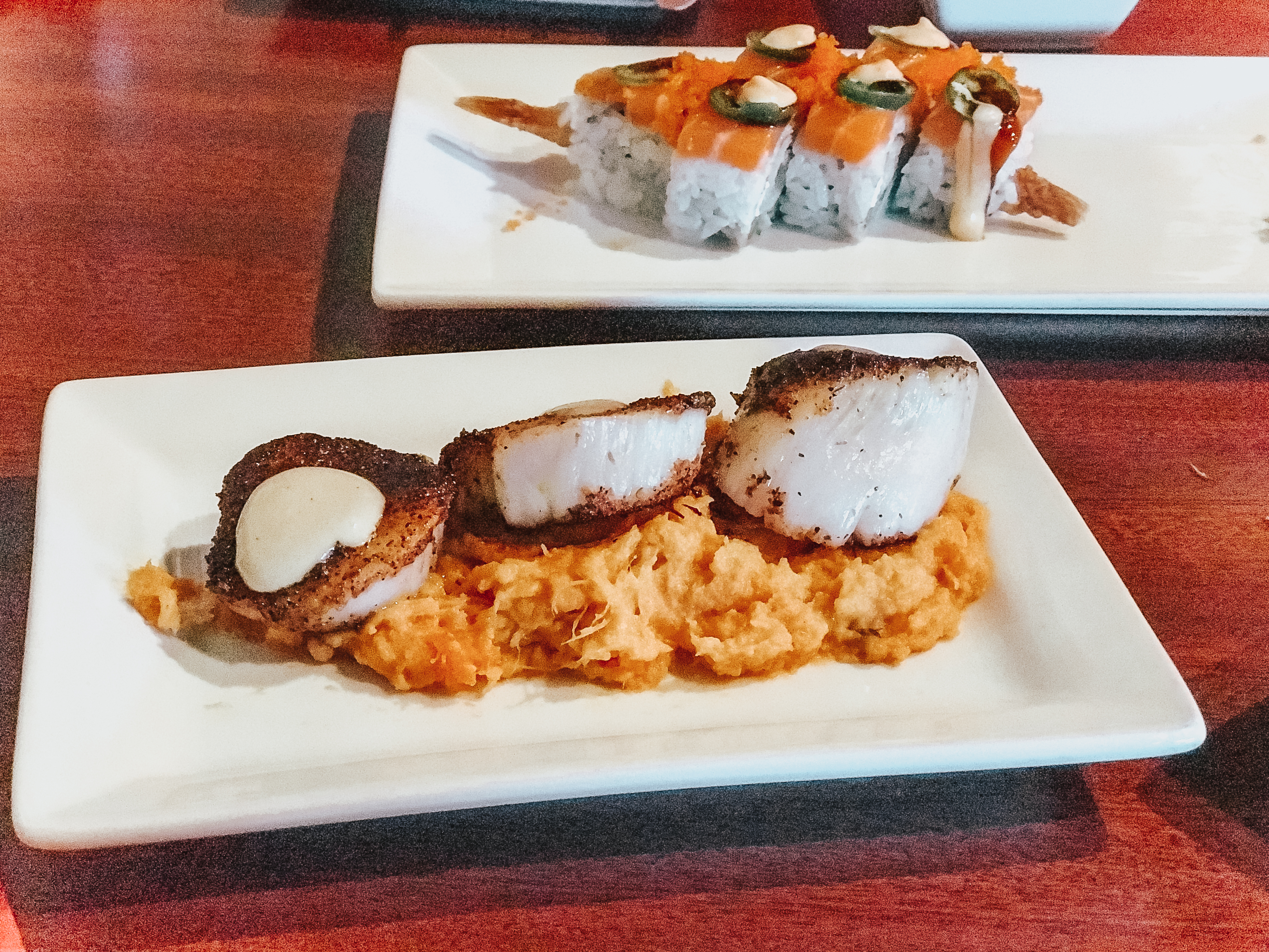 I am also really making a conscious effort to work out.  I was really crazy with not wanting to loose too much weight quickly because I didn't want it to influence my milk supply at all.  Well, I really need to start toning and getting strong again.  I have been doing at home Pure Barre workouts as well as using the Gixo app.  I am obsessed with that app.  It works for me and my non predictable napper that I have. You can "sign up" for classes throughout the day that are live with a trainer or just grab one of the non live ones.  The cardio burst ones definitely had me sweating and getting the heart rate pounding.  I highly recommend it if you like home workouts.  I personally do because I am done in the amount of time it would take me to drive to a class and back.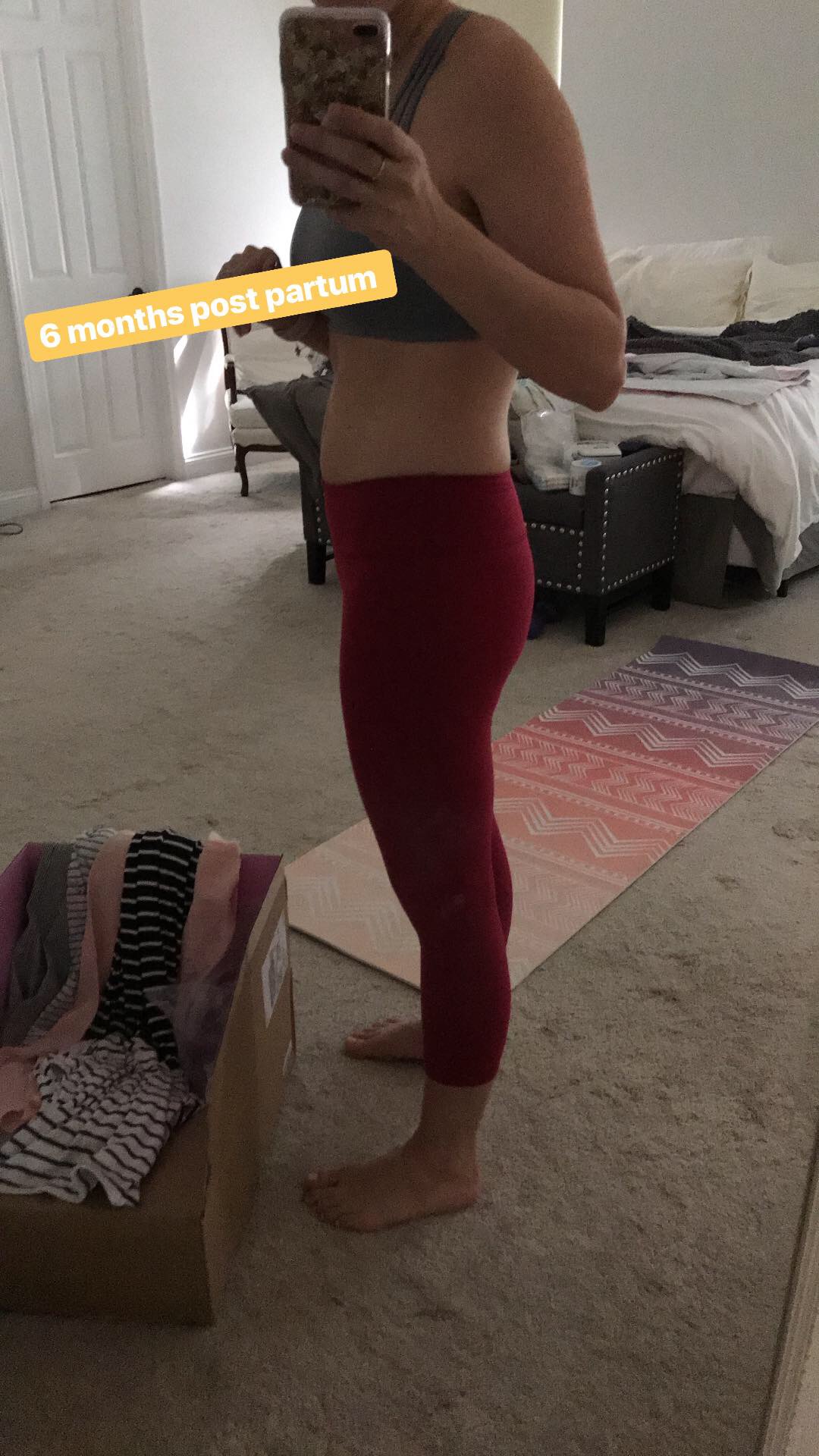 Sunday we headed over to the Hall on Franklin.  It's definitely a cool vibe and not as crowded as Armature Works.  I want to go back to Armature Works when it's not so crowded.  I love the scene there but the last time we went it was packed with people.  I think if you go right when it opens it would be a little more ideal.  Plus, I really want to shoot there.  So many cool little Instagram worthy spots inside.
Right by Hall of Franklin there are some new wall murals to check out.  I like this floral one.  Wearing this dress which is insanely comfy but I realized not nursing friendly.  Thank goodness for very tinted black windows with having to nurse my little one and pulling that dress all the way up to do so.  These Yaro sandals are still going strong.  They seriously jazz up every outfit and love this Clare V tote.  Sunglasses are the Gucci Urban Folk Oval here.  It holds my camera, wallet, and little nick nack things for Patrick.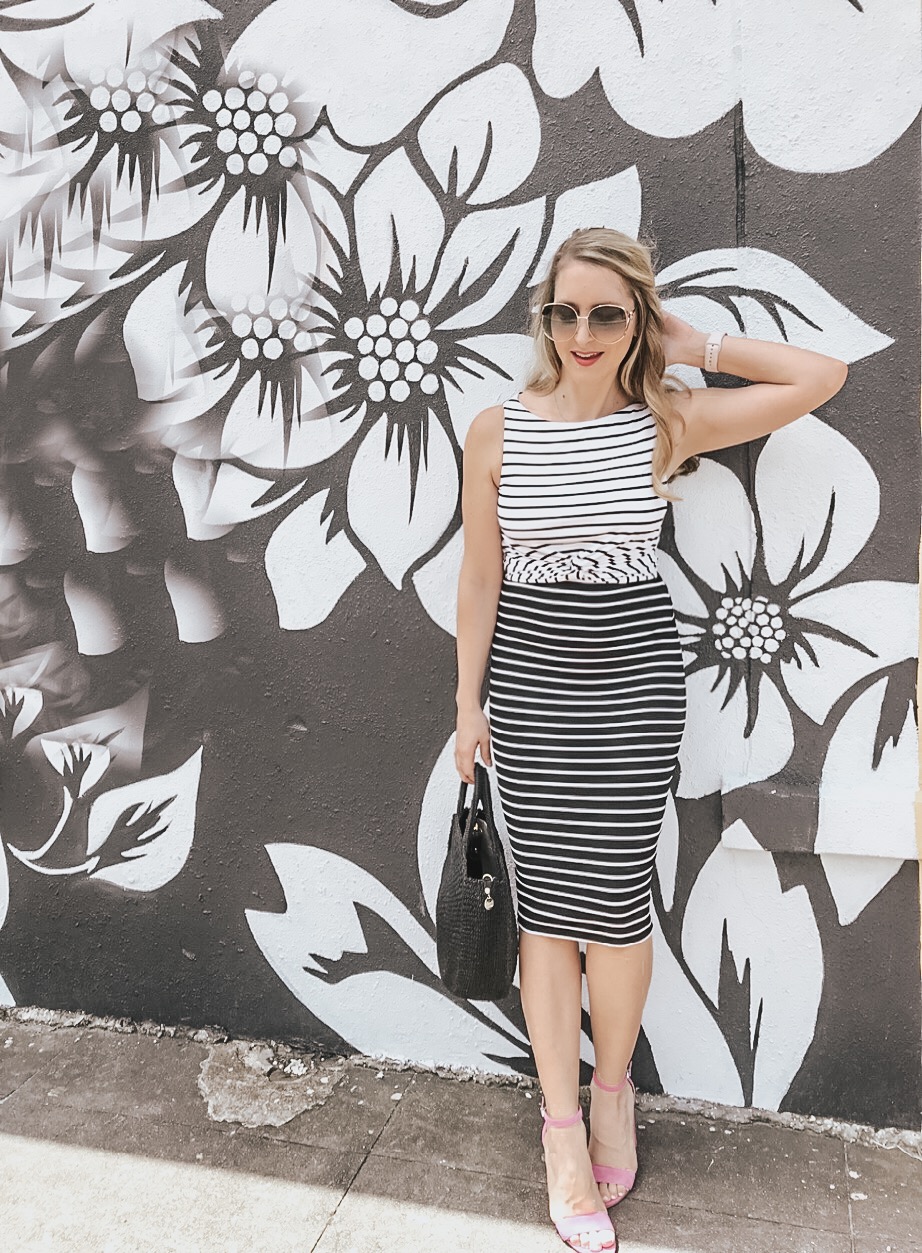 We ended the weekend with a shopping trip to Publix and cooking burgers on the grill.  Then it's about making bottles for the little one and getting ready for the week.  How was your weekend?  Have you tried any local cool new spots?  Linking up with Biana today!
Follow on Bloglovin
Want first dibs on shopping and sales? Sign up here on Liketoknowit for direct links sent to you
Want my daily posts sent to your email inbox?!?!  Then click here and make it happen
Follow my looks along on Instagram
Pin along with me on Pinterest || Like Meet @ the Barre on Facebook
Reader Interactions