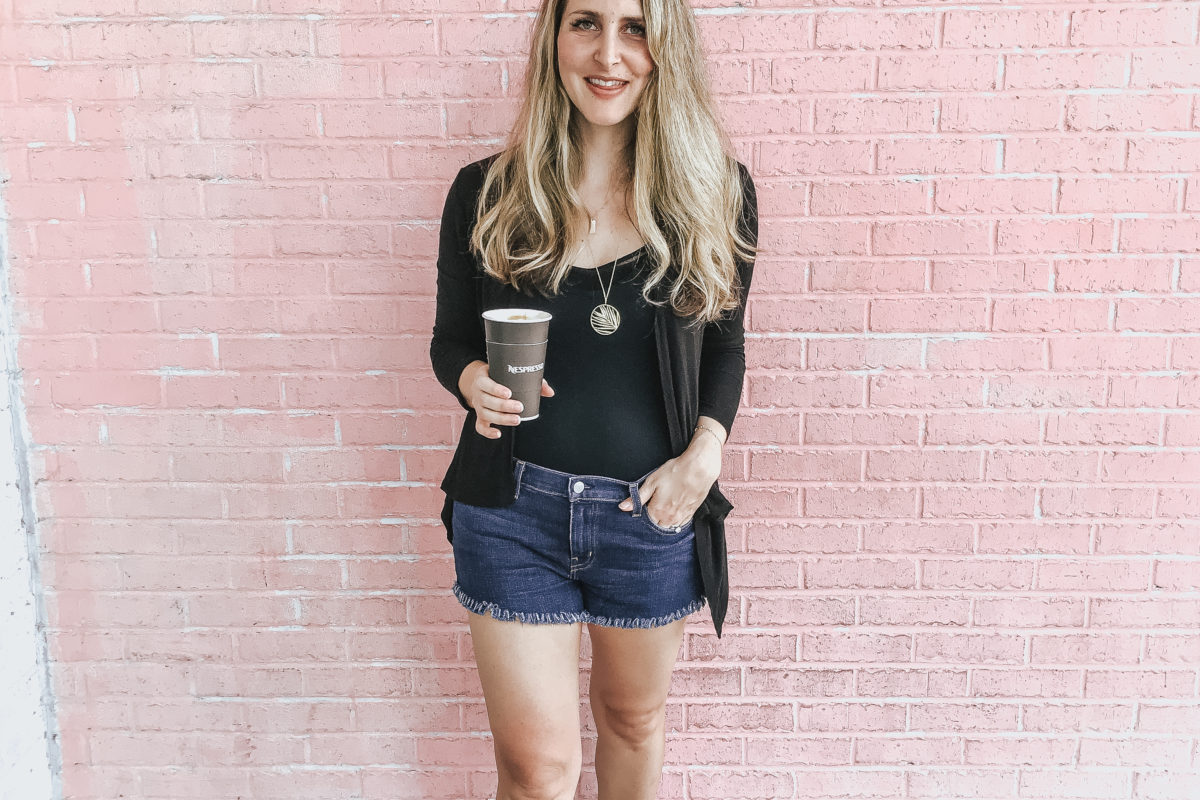 This post may contain affiliate links. Purchasing through them help support this website.
Happy Friday dolls.  This week has been definitely one of those where I have felt like I've been playing catch up the whole time!  I am really looking forward to this weekend to relax and snuggle with my little one.  Can we talk about all the sales that are going on?  The Nordstrom sale is live to the public now and I wanted to share a few of my top picks.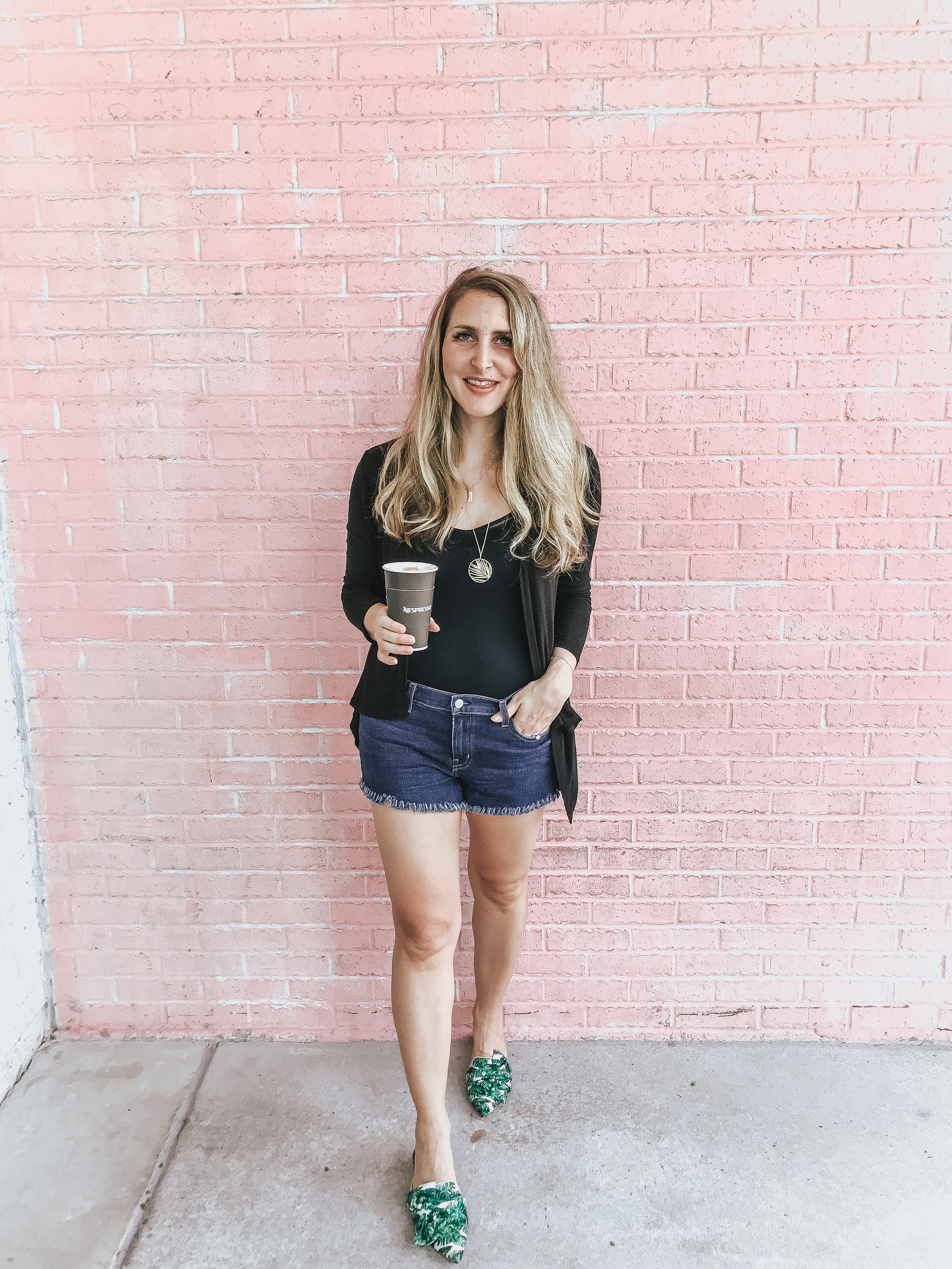 These are called the perfect fit denim shorts for a reason |||  The most flattering and slimming black tank here from Spanx|||  Loving this necklace from Gorjana ||| Mules are last season but find similar look here
One of my favorite purchases from last year were these Spanx faux leather leggings.  They are super slimming, comfy, and can be dressed up or down easily.  These dark skinnies are just over $40 and have gotten great reviews.  This wubby fleece pullover is the most comfortable thing in my closet.  Patrick loved snuggling up on it when he was a newborn. AG leggings are cult classics for a reason and pretty rarely go on sale.  Grab them early while they are fully stocked.  These blush mules would make your legs look a mile long.  I picked up this cozy cardigan that is cross front and nursing friendly.  Check out the rest of my picks here.  It is the complete shopping guide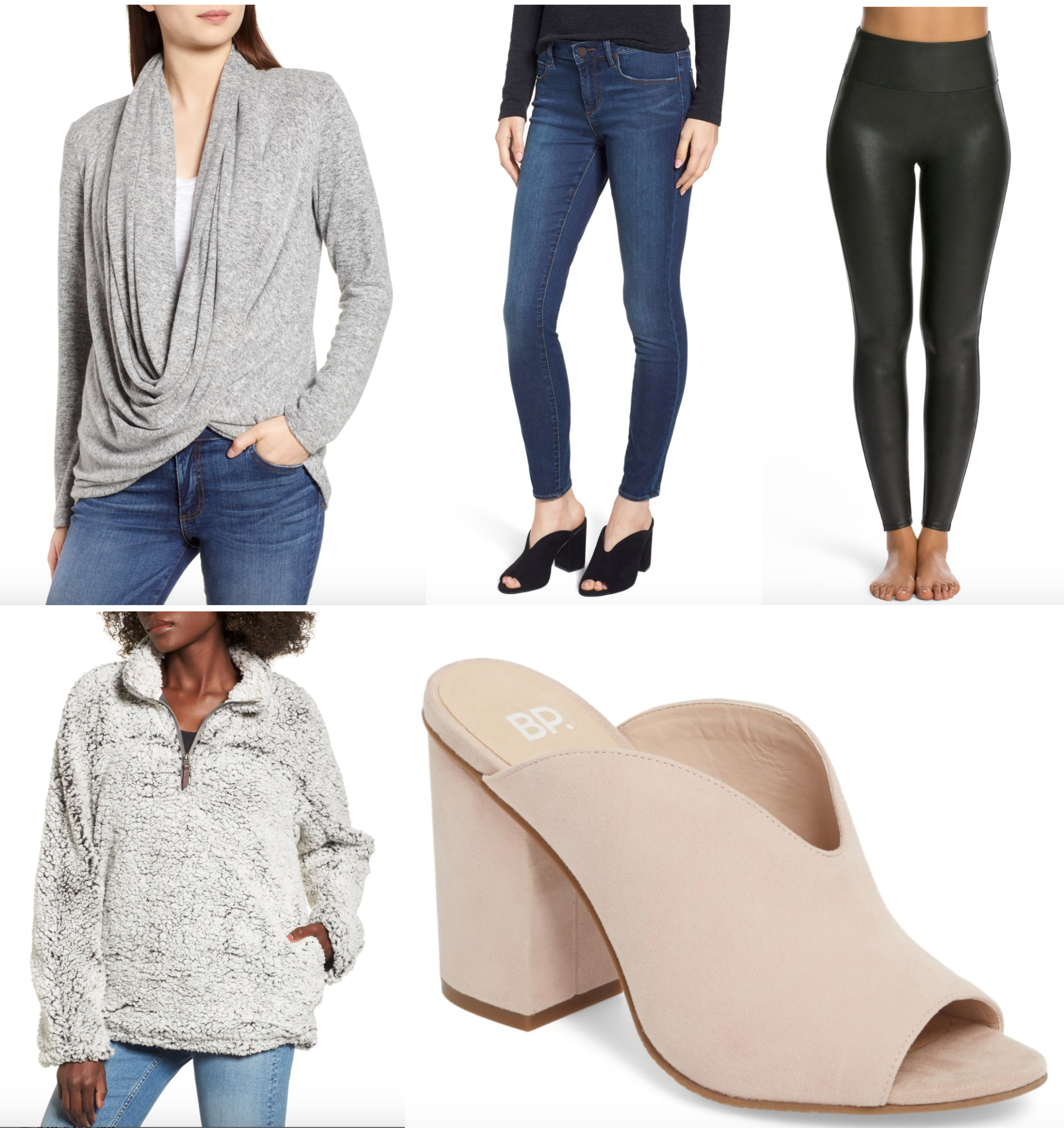 Shopbop is having a great mark down sale right now.  My favorite tie front high waisted pants from Scotch and Soda are on sale. I also picked up these sandals in the white and sparkly finish.  They do run narrow so I sized up.  Also, totally loving these bags from Faithfull the Brand for the Summer!
New favorite top for the Summer and it's super affordable, comes in a ton of colors.  Also, grab all these Zella leggings for under $30.
Tell me what you've picked up from the Nordstrom sale, Amazon Prime Day, oh and Target had a big sale this week.  Seriously, take all the money right?  I hope you have a great weekend and I really hope to get caught up and ahead with shooting new content.  I have so many ideas in my head and then I sit down to write and my brain turns to mush.  Running on minimal sleep is definitely taking its toll on me.  I am hoping for some major catch up soon.  xoxoxo
Follow on Bloglovin
Want first dibs on shopping and sales? Sign up here on Liketoknowit for direct links sent to you
Want my daily posts sent to your email inbox?!?!  Then click here and make it happen
Follow my looks along on Instagram
Pin along with me on Pinterest || Like Meet @ the Barre on Facebook
Reader Interactions