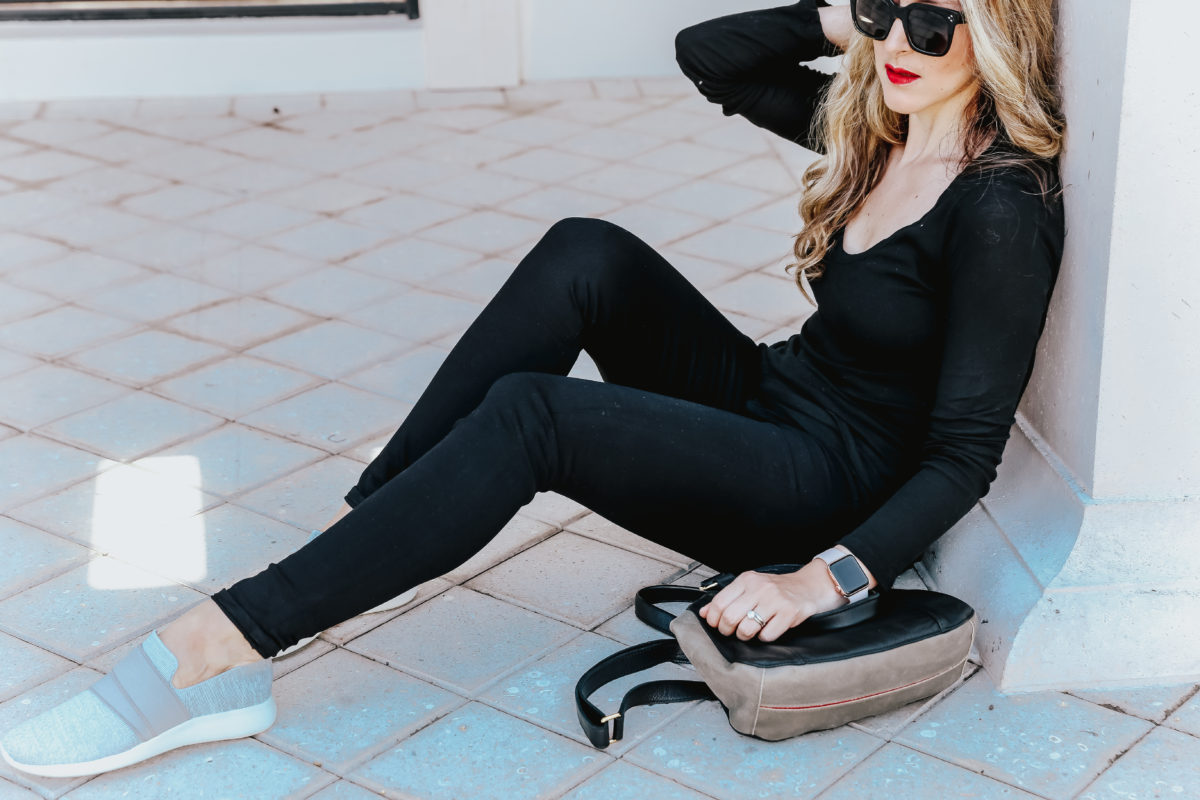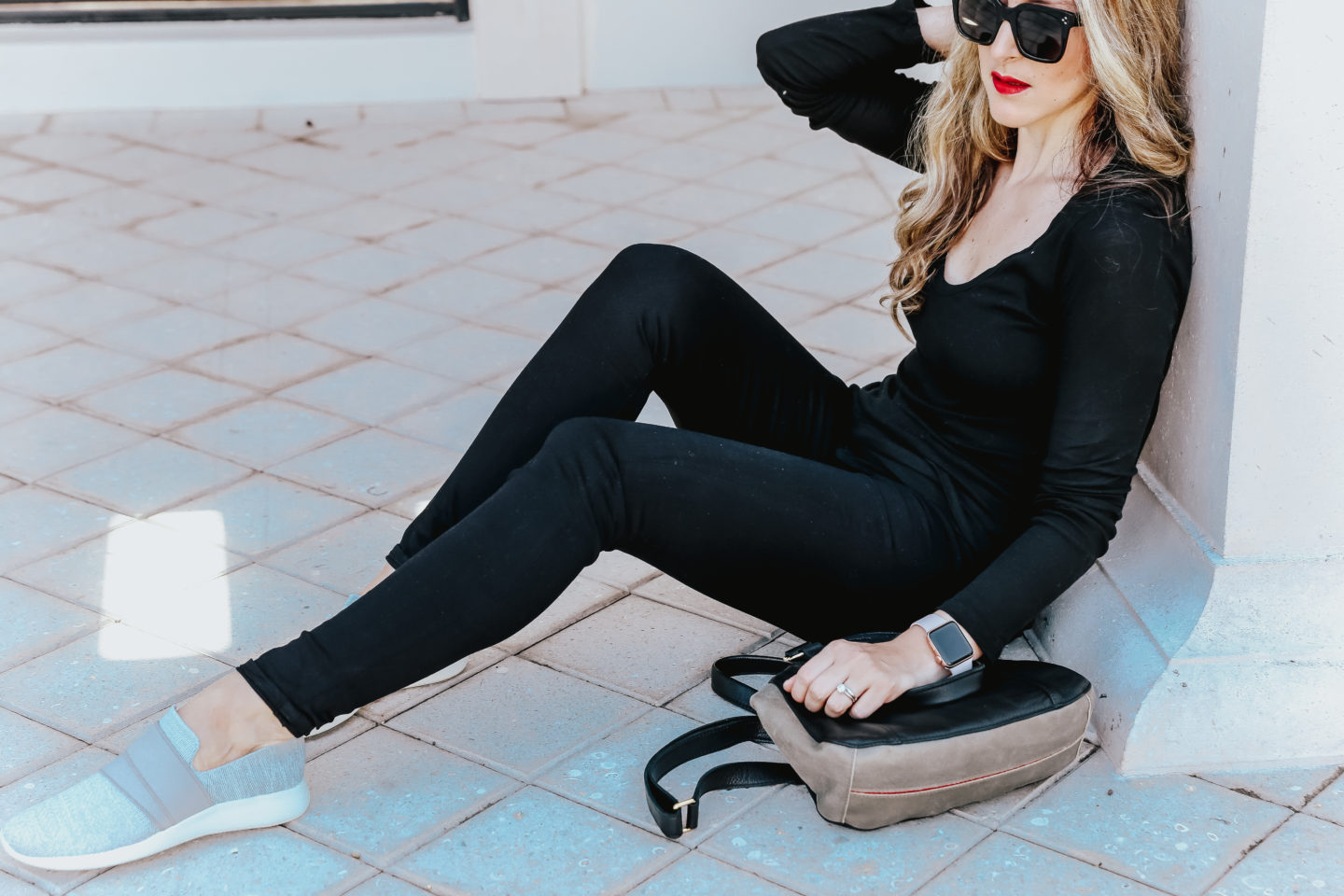 This post may contain affiliate links. Purchasing through them help support this website.


Now that I have a little one, my get ready to go routine in the morning is pretty much five minutes.  I find myself reaching for the same pieces off the drying rack and have a "rotation" of clothes.  They have to be wash and wear, no dry cleaning over here let me tell you.  I am glad I go to many different offices because some things make a guest appearance twice a week.  Here are a few of my heavy rotation favorites that have stood the test of time so far.  I also wanted to share that Shopbop now has an Amazon storefront! Check it out here.


I have been living in this long color block cardigan sweater from Madewell.  It is incredibly soft, hangs beautifully and is the best for these "cold" FL mornings.  It goes with seriously everything.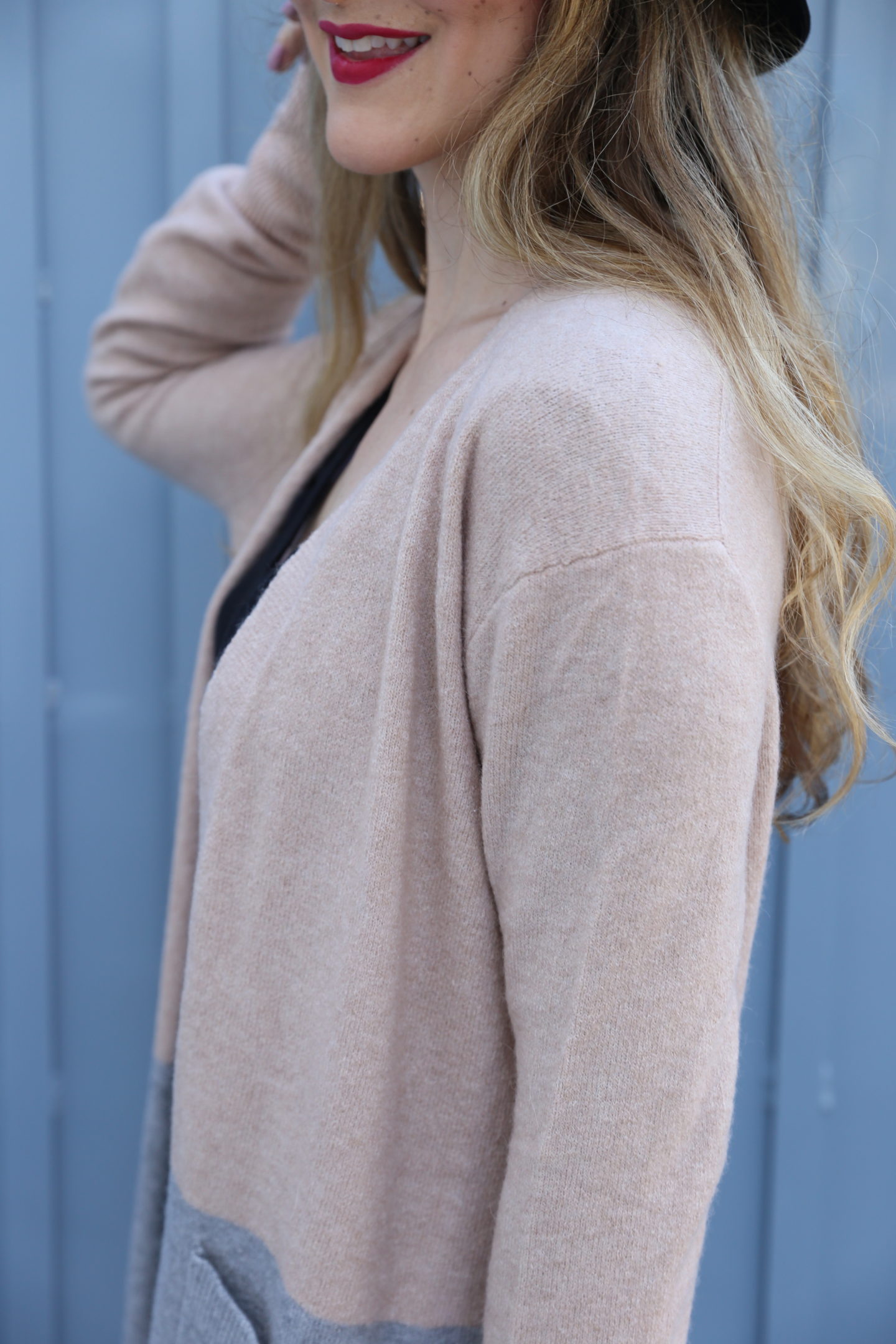 This long sleeve V neck tee from James Perse is a true staple. It is super flattering, the perfect length, and works under sweaters or on its own.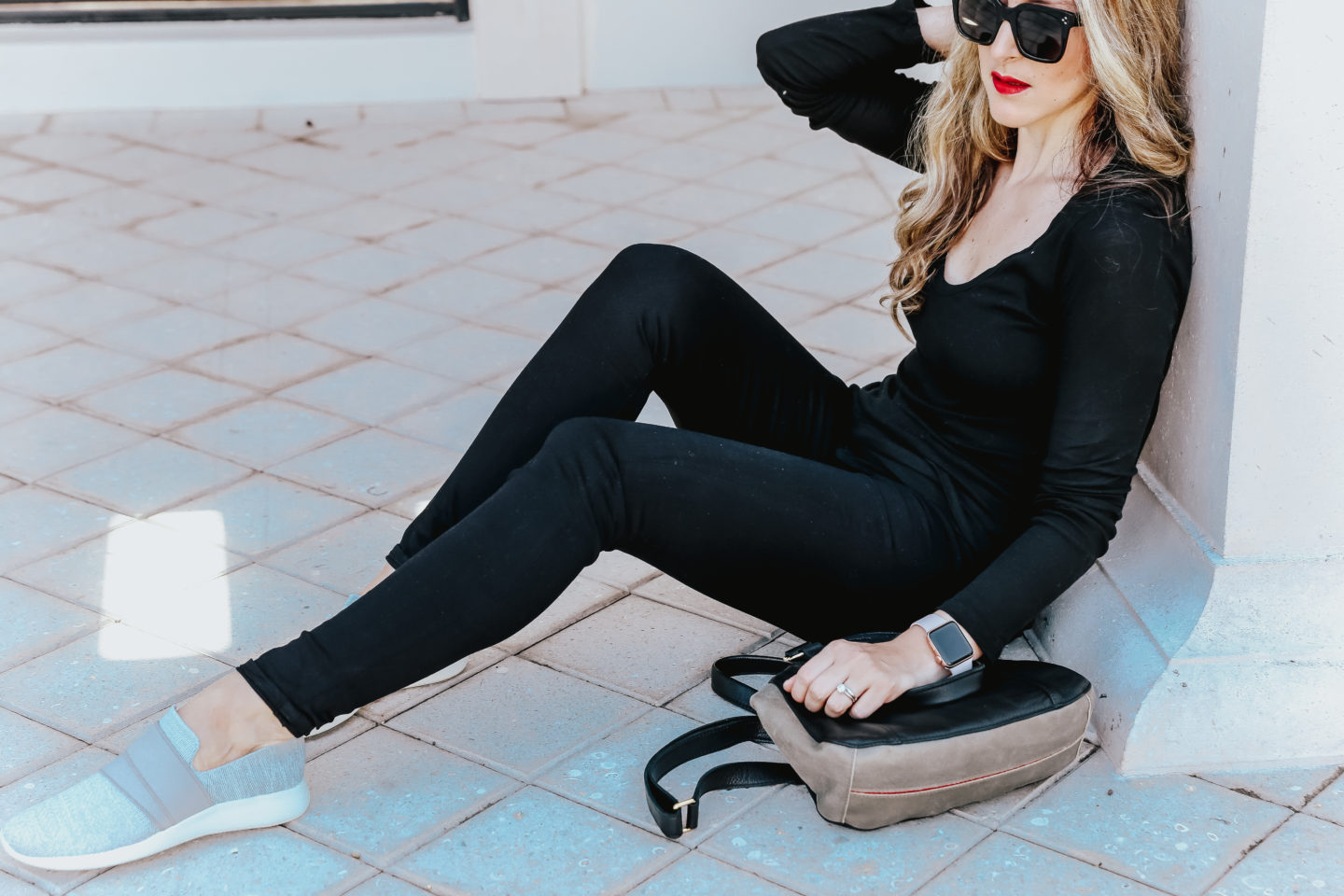 These Vince sneakers are a splurge but are super lightweight and are more stylish than the typical running sneakers. They clean up easy as well. I also love how easy they are to slip on with a toddler always on the hip, that is essential.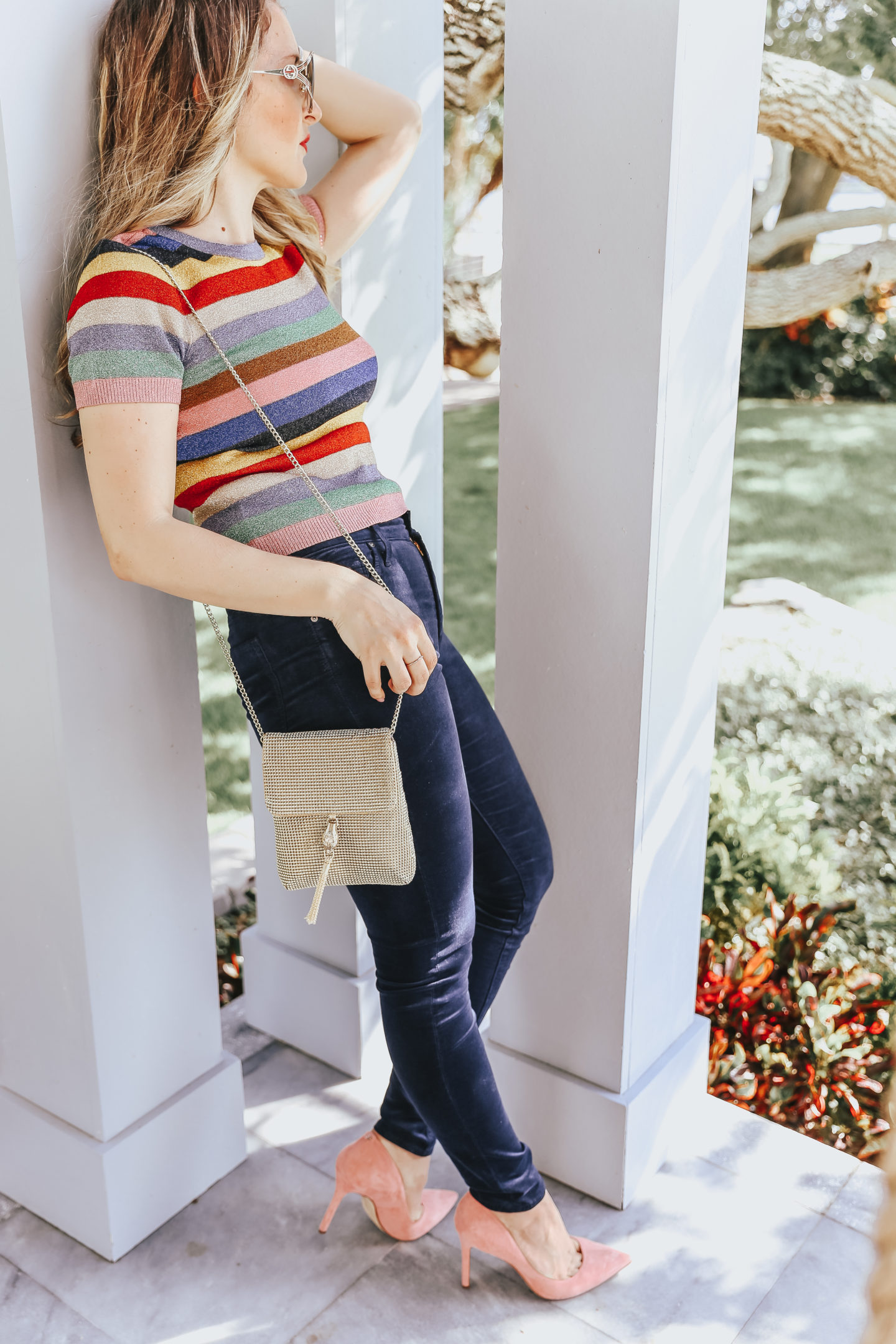 Both of these pants (velvet here, on sale! and black Farrah high waisted here) were an investment but I can wear them to work so in my mind they are worth it. The velvet pair and the black pair are both high waisted and incredibly flattering. They run true to size.


Amanda Uprichard makes the best wash and wear tops in my opinion. I've been wearing a staple long sleeve black one that is last season but this one (the Toronto top is on sale) and current. It can be dressed up or down so easily. Find discount pieces of her line here.


It is pretty embarrassing how many pairs of shoes/booties/boots I have. I am BLOWN AWAY with how soft these leather perforated booties by Isola are. They go with every outfit, are incredibly comfy, and tie together every outfit. I highly recommend checking them out and they are on major sale.


These sunnies are a perfect Celine dupe, great weight, and under $10. You can keep them without a case in your center console and not think twice about it. Make sure to check out my Amazon storefront here.


The perfect dark red lipstick (dance with me) for the holidays. I always prime it with this and the lipstick does not budge, feather, or fade weird.


This sliding toggle necklace is under $35 and looks super high end.


These pj's are so similar to the expensive Ebjerjey counterparts. I have both and have put them up to each other and they are identical down to the weight and buttons. They would be a nice Christmas gift.


I had a campaign with Athleta a few months ago and received these pants. I pretty much wear them to work once a week. They have slim pockets on the side that fit your iPhone perfectly.

Okay, there you have it! The pieces that have been in major rotation. Now, link up and tell me about your favorites from the week and your plans for the weekend!



Follow on Bloglovin
Want first dibs on shopping and sales? Sign up here on Liketoknowit for direct links sent to you
Want my daily posts sent to your email inbox?!?!  Then click here and make it happen
Follow my looks along on Instagram
Pin along with me on Pinterest || Like Meet @ the Barre on Facebook
Reader Interactions