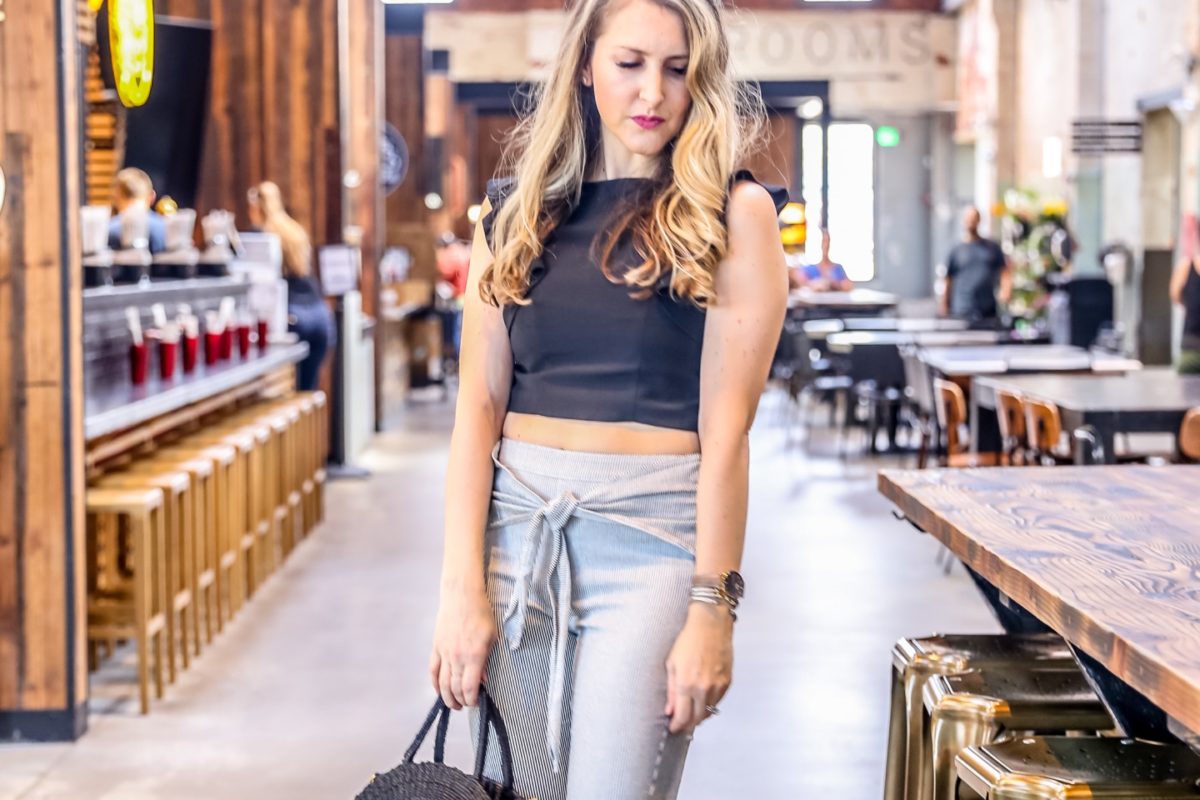 This post may contain affiliate links. Purchasing through them help support this website.
Hello my loves and happy Friday.  I apologize for my absence last week.  It was one of those weeks where I was pretty much running a day behind the entire week.  I also have to say that I have been doing a lot of reading and stalking in my mommy facebook groups for a solution to my little one's sleep.  We did some light sleep training this past week and finally got him back to sleeping long stretches at night.  I feel like a new woman.  Sleep deprivation with a full-time job is straight up torture.  I would sit down to write any content and my brain would seriously just not work.  I am hoping he keeps this up so I can get back to my creative outlet here and share all the fun things going on in life.  Let's get into a few favorites from the week.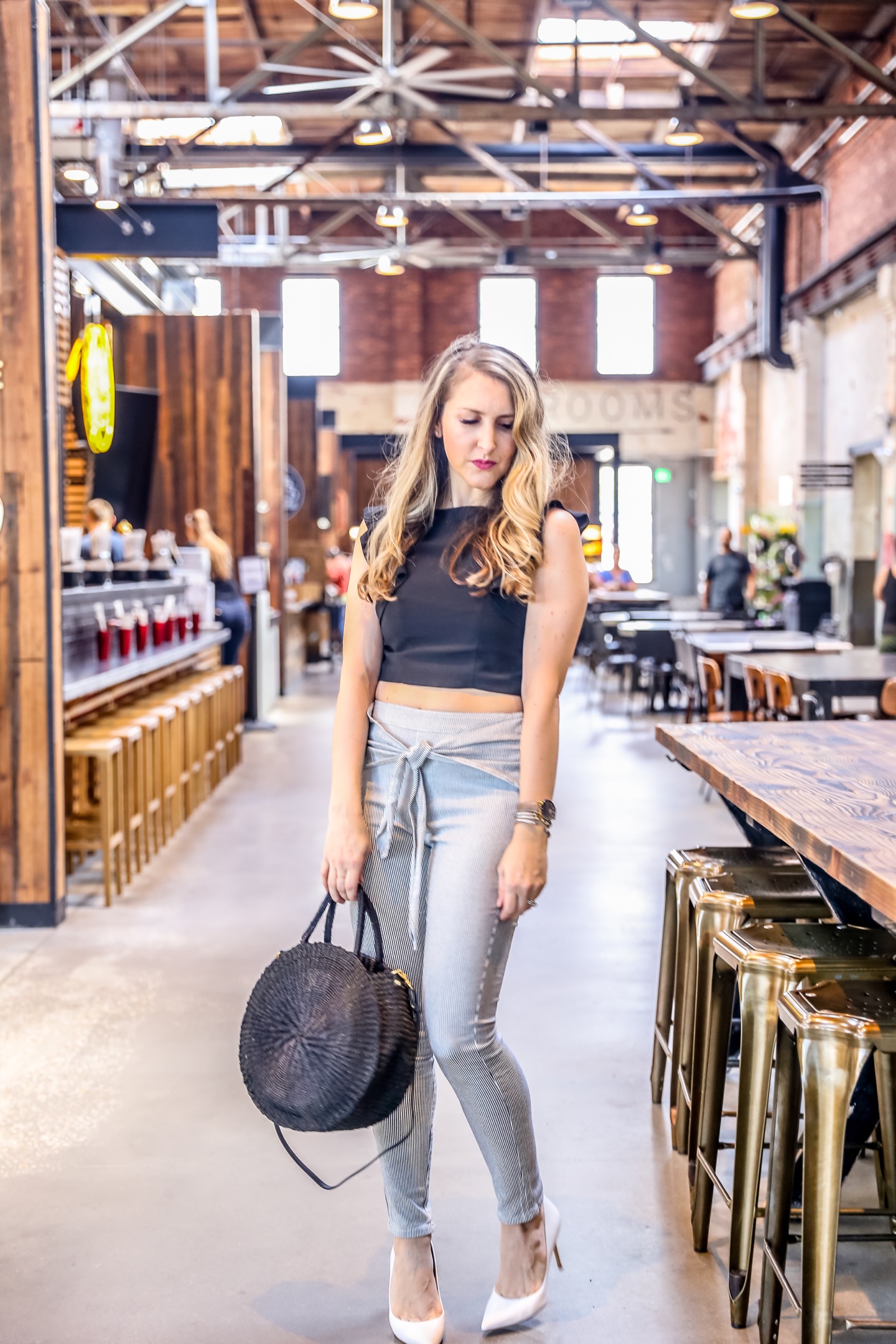 Pants on sale!  Find here from Scotch and Soda  ||| White pumps find here |||  Large circle tote find here, budget-friendly here
I am obsessed with this plaid shirt by BB Dakota.  The sleeves and tie front are perfection.
Pretty much the best Summer sandal, I would recommend sizing up.
This dress is perfect to beat the heat in.
The Nordstrom sale is coming to an end.  This sweater is one of my favs from it.  It is super flattering, comfy, and nursing friendly.
I am trying to cut back on carbs especially at night and this recipe looks so good!
Good read about some Lightroom editing tricks.
I hold Patrick and do barre leg exercises.  Nothing like that added weight to get the legs burning.
Link up and tell me your plans for the weekend and some favs from the week!  Thank you all for bearing with me.  I swear I will find my groove back soon xoxoxo
Follow on Bloglovin
Want first dibs on shopping and sales? Sign up here on Liketoknowit for direct links sent to you
Want my daily posts sent to your email inbox?!?!  Then click here and make it happen
Follow my looks along on Instagram
Pin along with me on Pinterest || Like Meet @ the Barre on Facebook
Reader Interactions