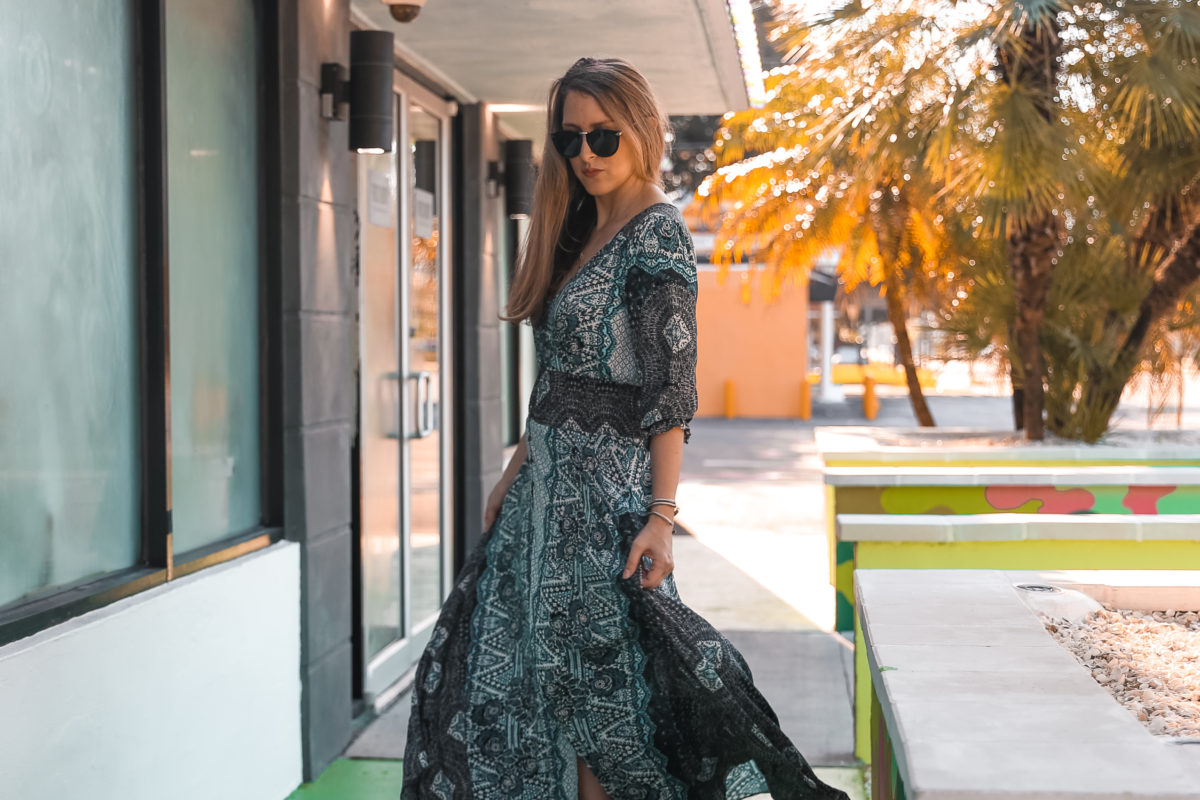 This post may contain affiliate links. Purchasing through them help support this website.
With the new algorithm on Instagram (you can follow me here) I pretty much see the same 10 peoples account over and over again.  I like showing these roundups because it's all the goods in one place.  Feel free to ask anything about sizing and I tried to find affordable similar options of everything.  Here are my last top 10 Instagram looks.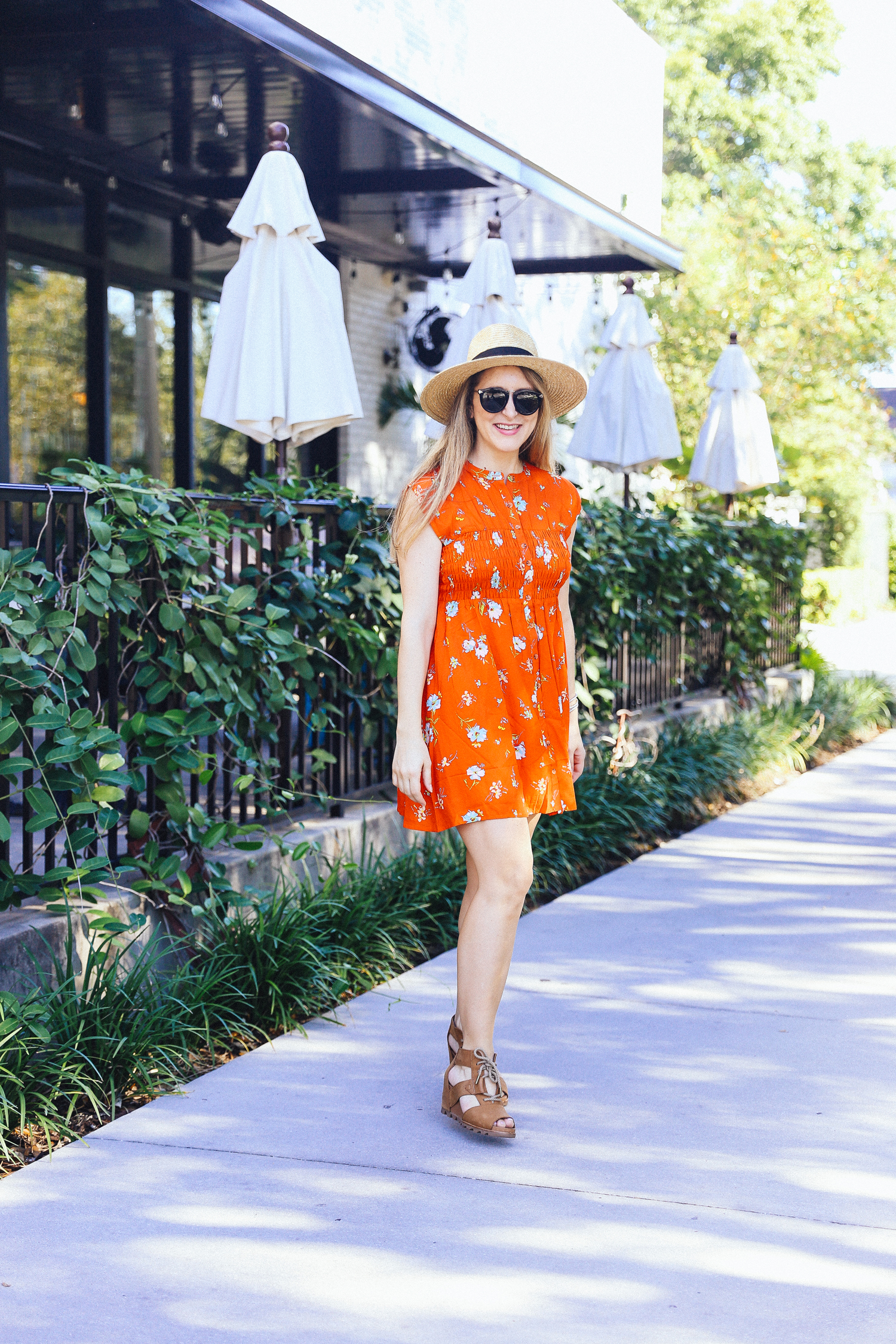 I just adore this smocked mini dress from Free People.  It's perfect to beat the Summer heat right now. ||| go-to to Summer hat under $50 |||  These Sorel sandals are on sale, so comfy I swear you can walk miles in them!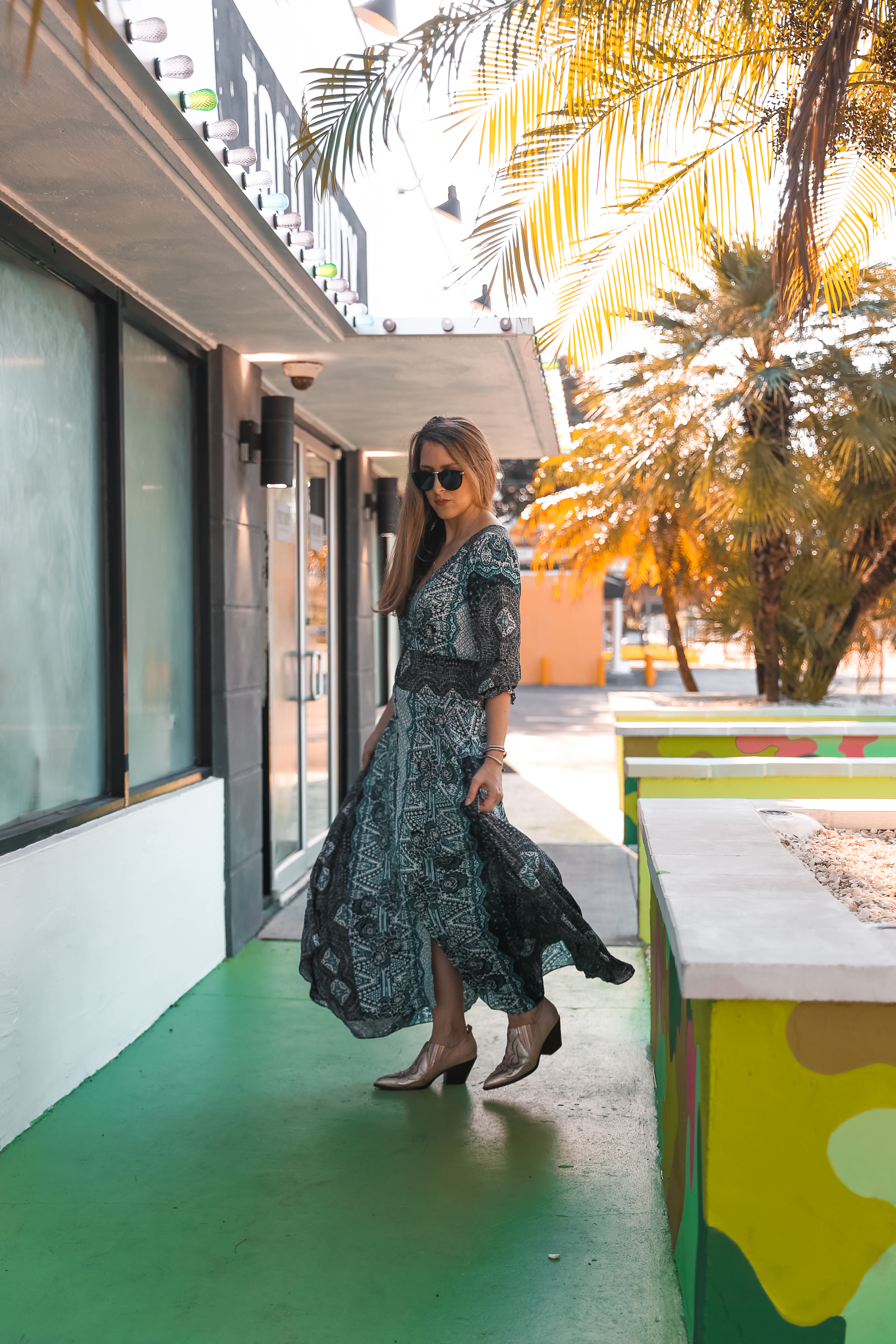 A great transition dress to the Fall.  It's lightweight and has a pretty boho vibe to it.  ||| These western booties are beyond comfy.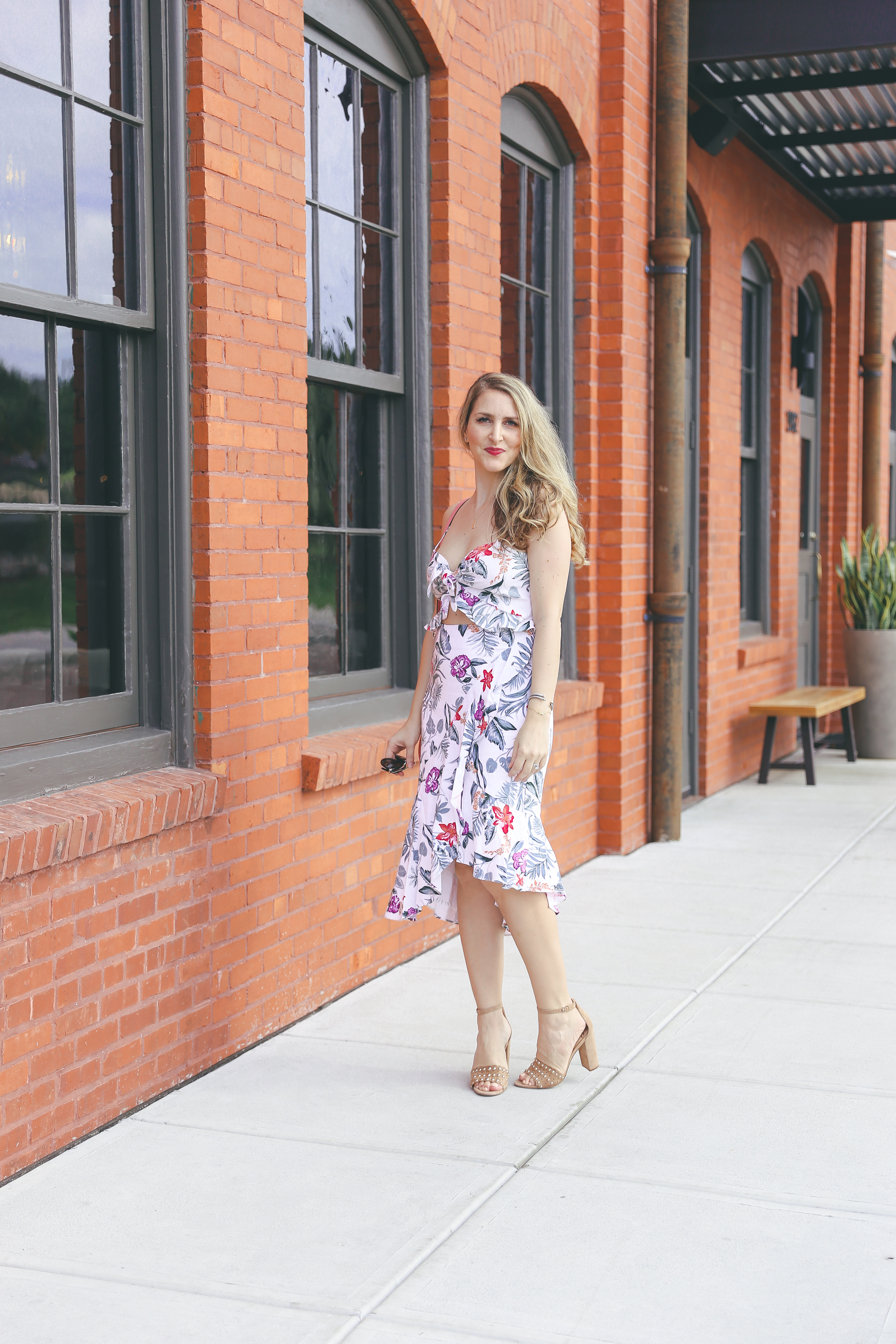 This ruffle knot front dress from Wayf is incredibly flattering.  It's a little bit thicker material so it really sucks everything in.  These are my new favorite heels and they make your leg look so long!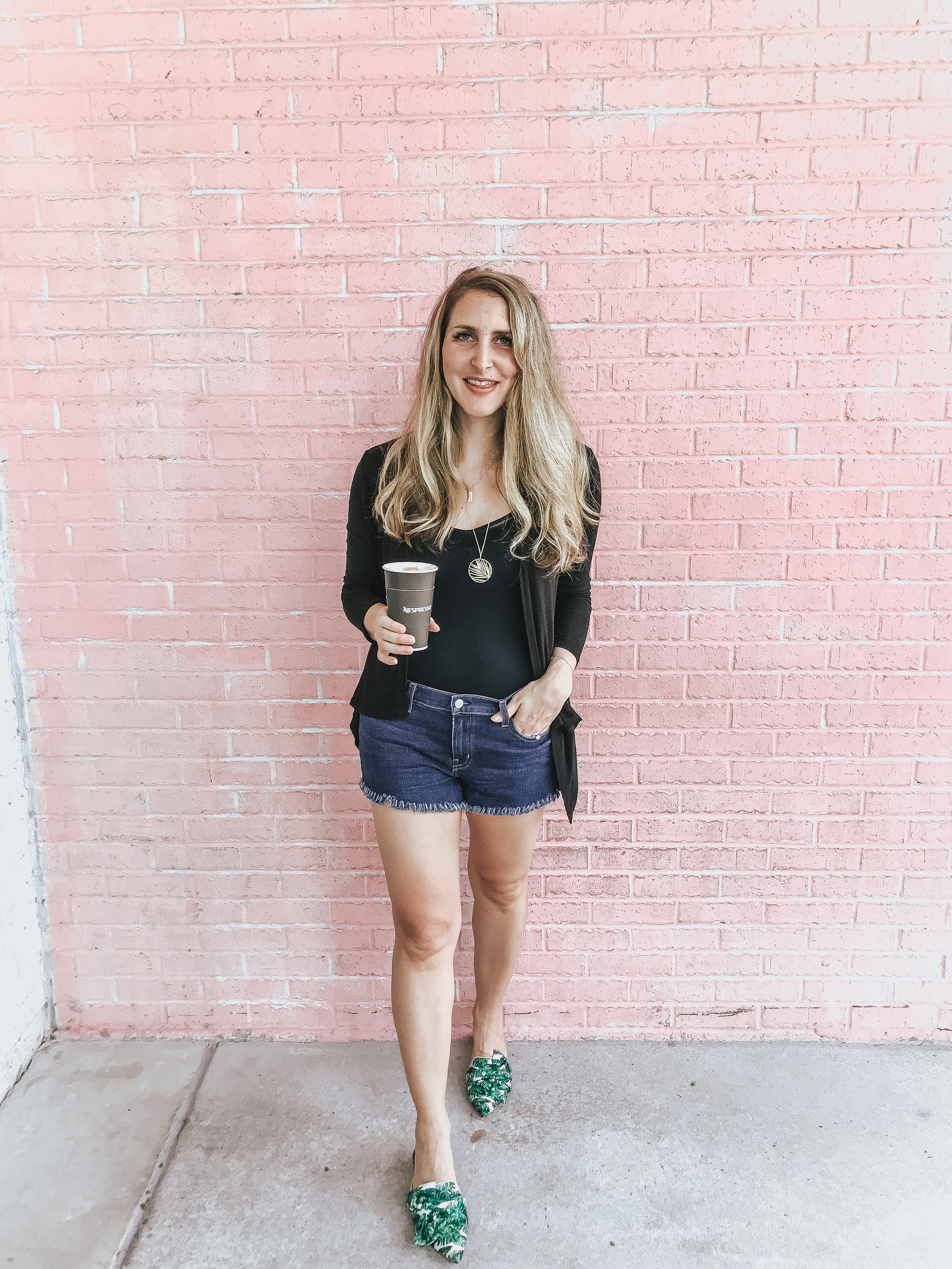 These perfect fit shorts from L'Agence are a splurge but they are incredibly comfy and flattering, under $40 option here ||| The best kind of suck you in black tank here |||  I am in love with this gold leaf pendant (and it's on sale!), it has a slider to make longer or shorter |||  These Schutz slides are last season but similar here  under $24 version here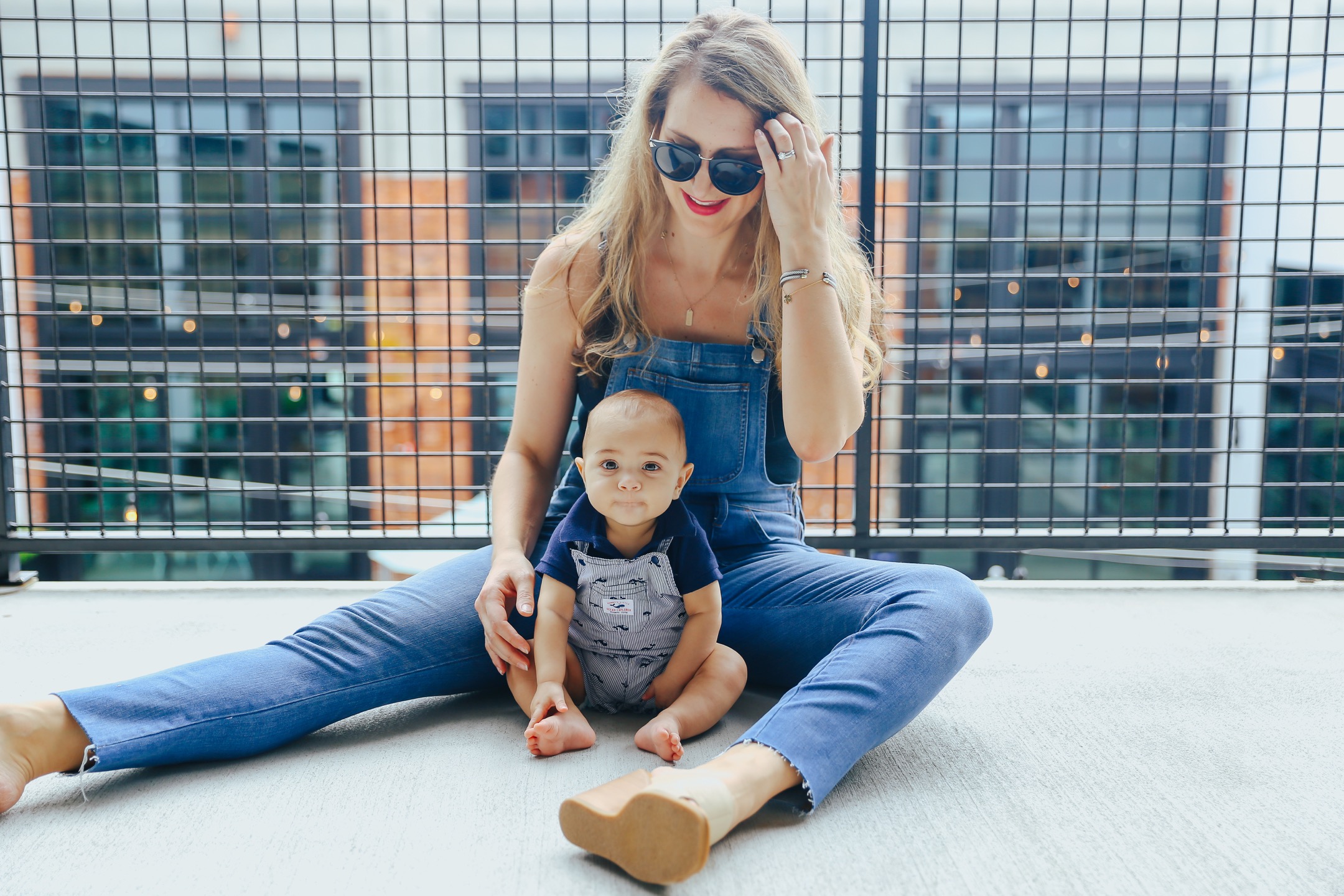 Overalls are from Madewell.  I sized up to a medium since they are a skinny fit.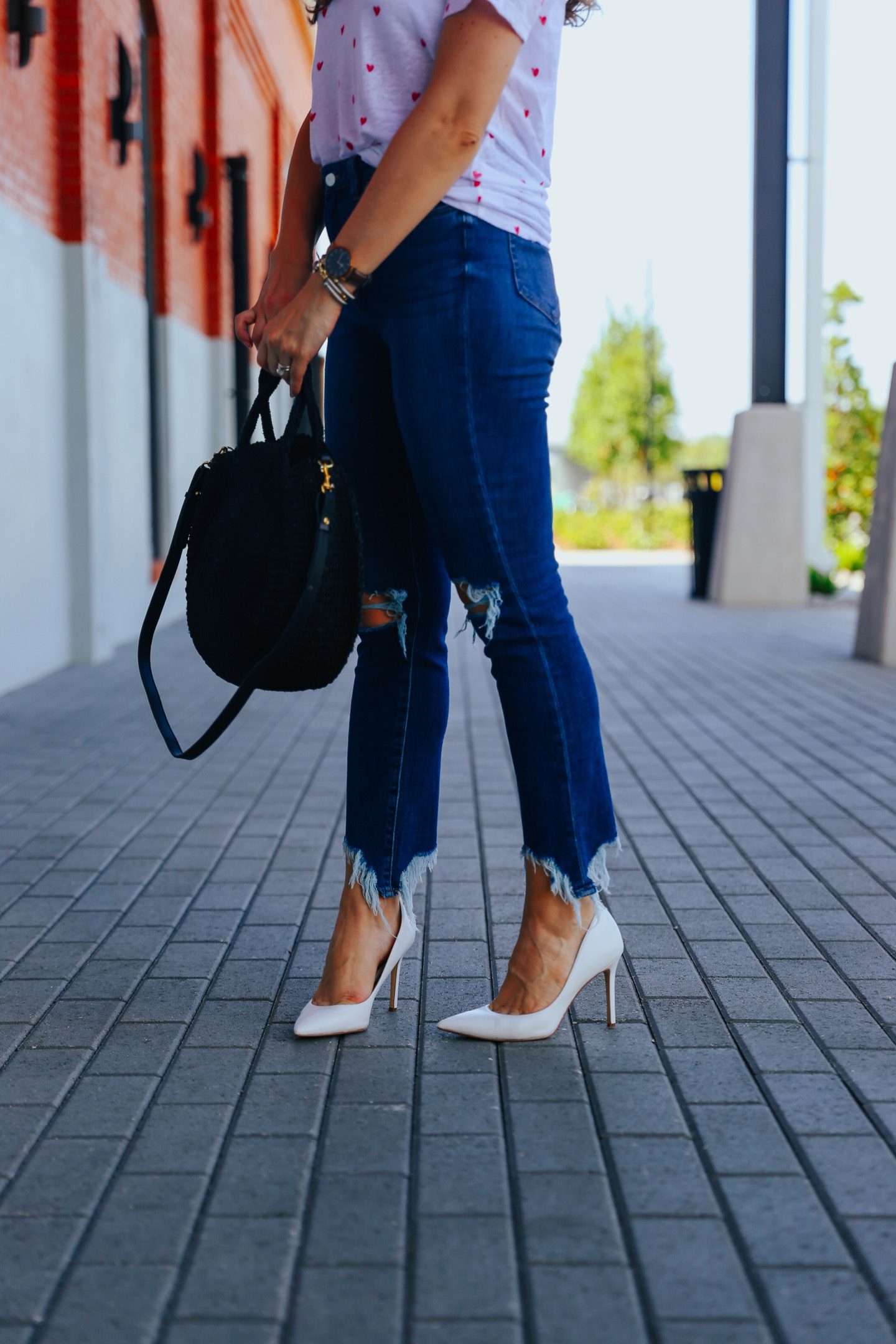 High waisted distressed denim perfection here by L'Agence.  |||  The best white pumps ever by Sam Edelman.  I seriously wear them with everything and they are so comfy.  This circle straw bag is from Clare V and sold out but here is a great alternative that is under $35.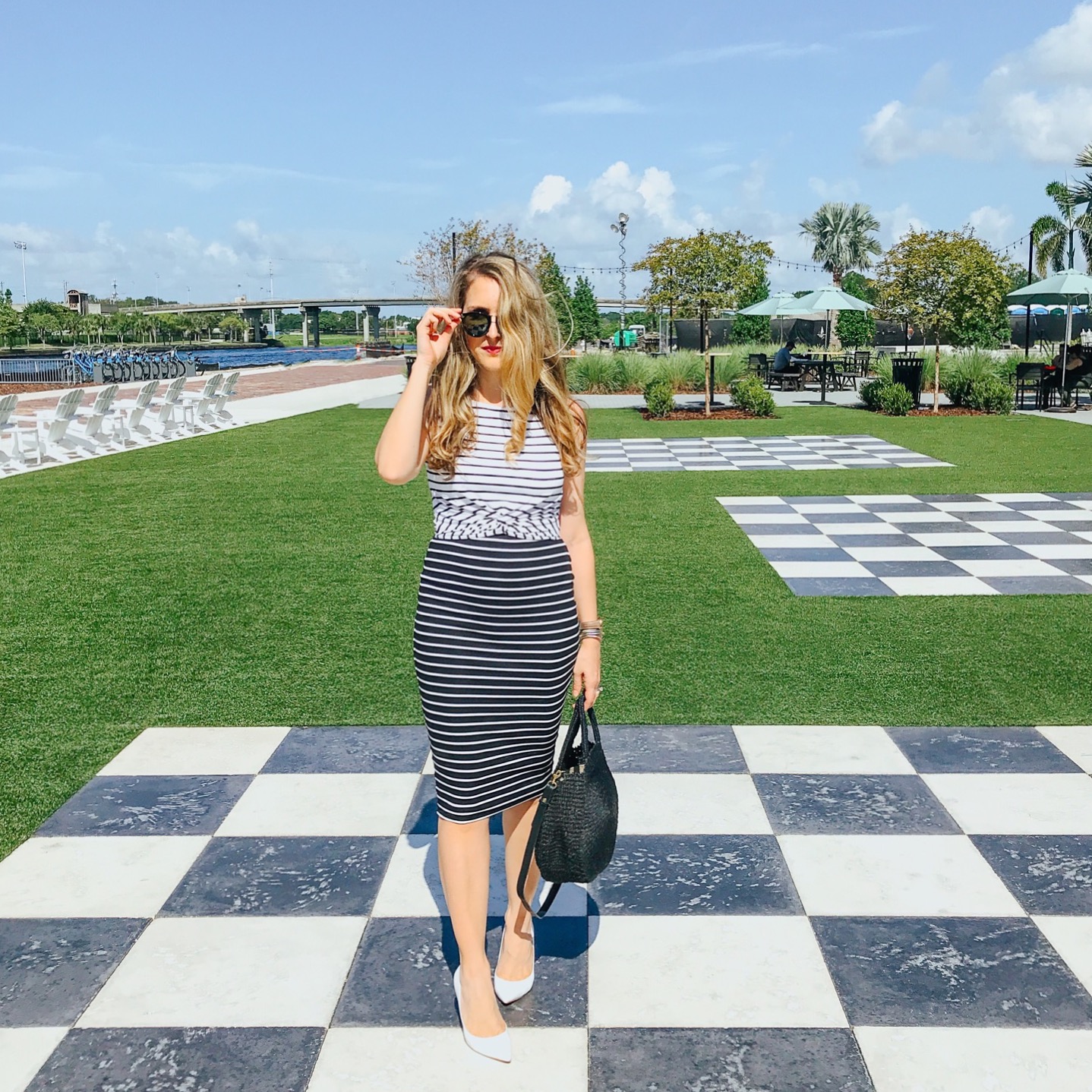 I have worn this dress every opportunity that I can!  It is so comfortable and flattering.  Here are those white pumps again!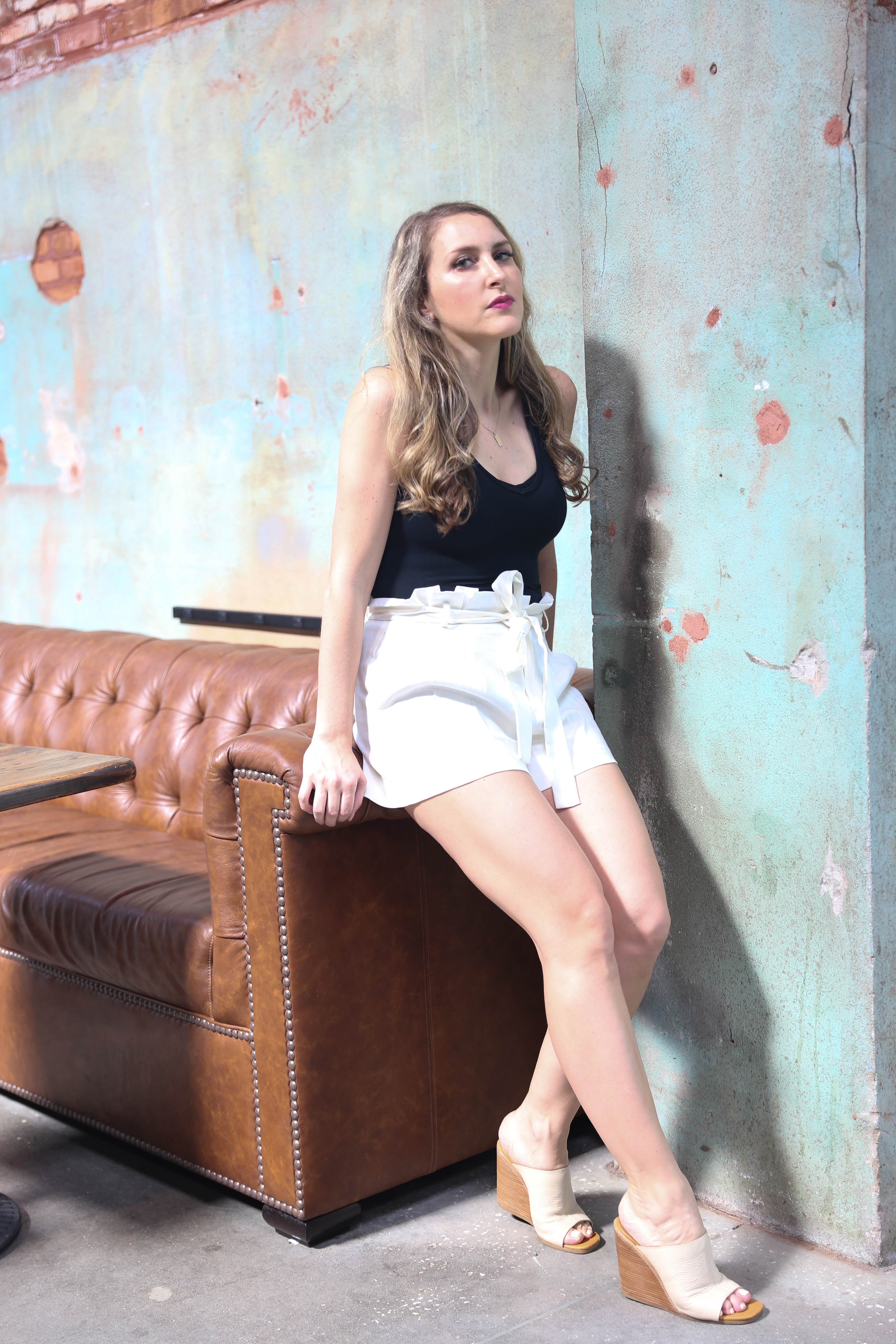 I am loving this paper bag shorts trend, find this pair from Alice + Olivia here.  Budget-friendly here. |||  The most flattering black tank from Spanx here |||  Wedges are old from Chloe but similar here.  |||  Lip color here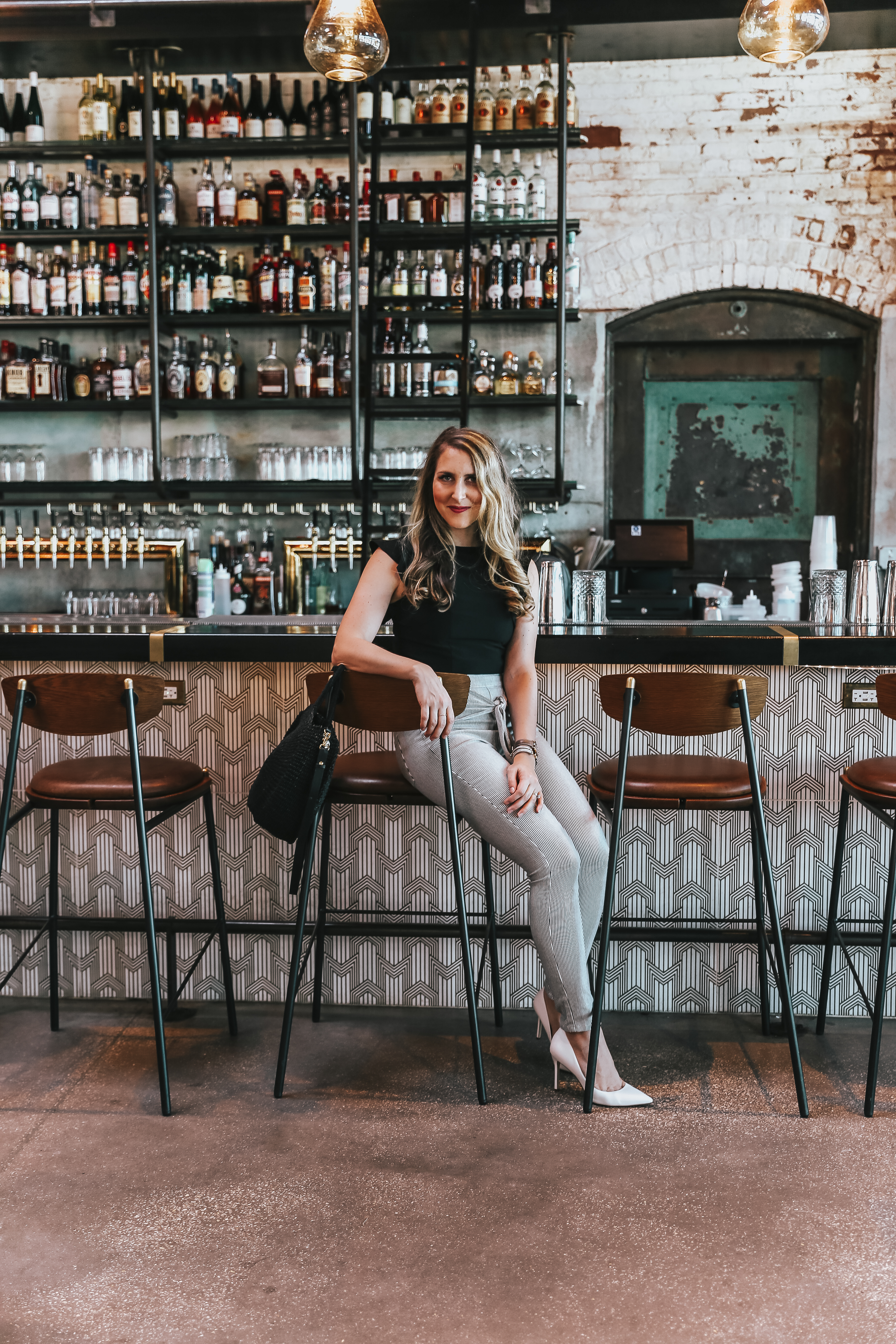 These Scotch and Soda tie front pants are on sale fully stocked!  |||  Black crop top is old but very similar under $20 here.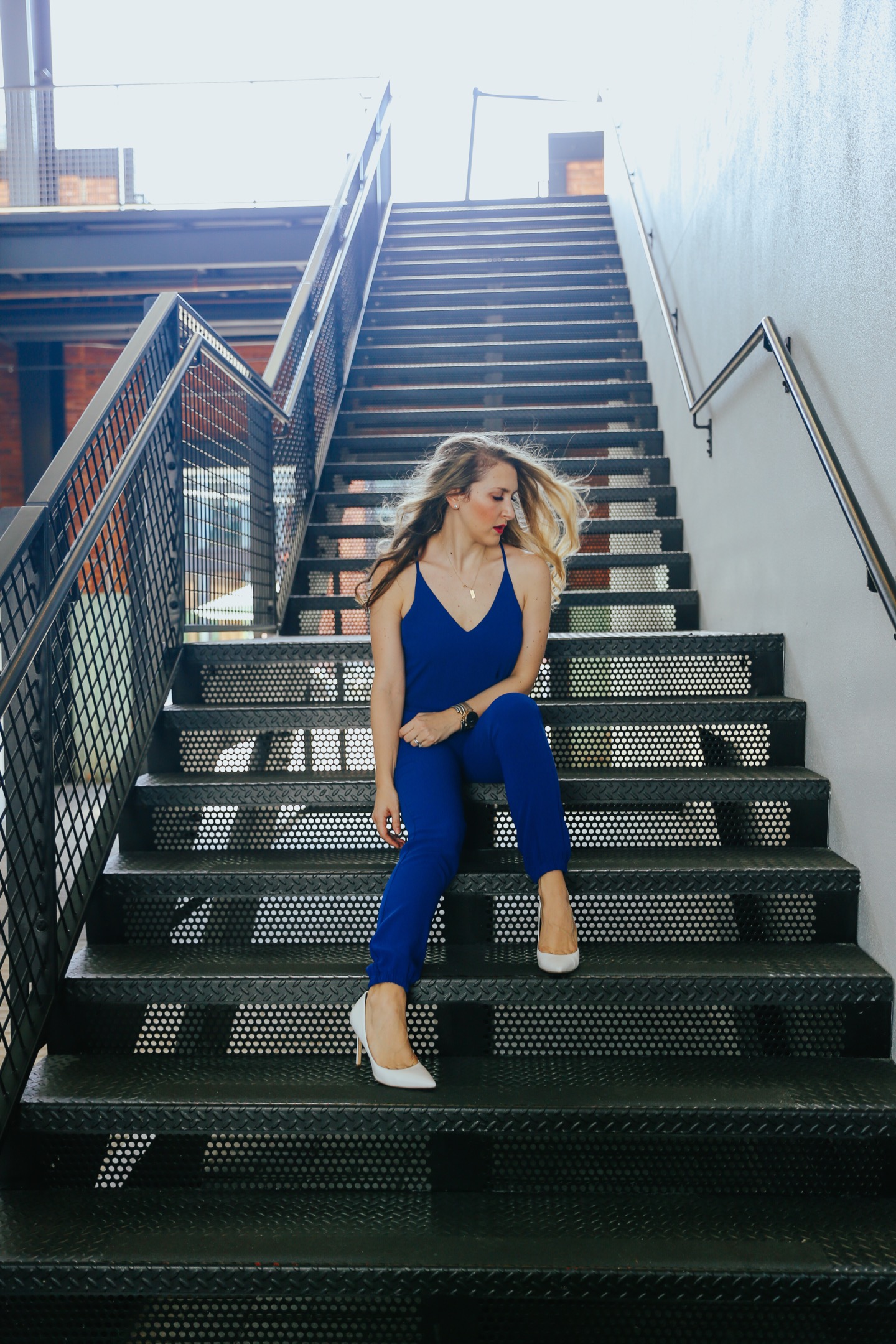 This jumpsuit from Amanda Uprichard is back this season in three great colors.  It fits true to size and is very flattering!
There you go!  My last top 10 Instagram looks. I wanted to thank all of you for sticking with me over the last few months.  I am happy to say Mr. Patrick is finally sleeping better and he started a new school.  My mind is finally a little more clear and I have my creative energy back.  I feel like the Summer everyone kinda tunes out for a little bit but I'm ready for the Fall and to create fun content again!  I hope everyone is having a great week. xoxoxo
Follow on Bloglovin
Want first dibs on shopping and sales? Sign up here on Liketoknowit for direct links sent to you
Want my daily posts sent to your email inbox?!?!  Then click here and make it happen
Follow my looks along on Instagram
Pin along with me on Pinterest || Like Meet @ the Barre on Facebook
Reader Interactions