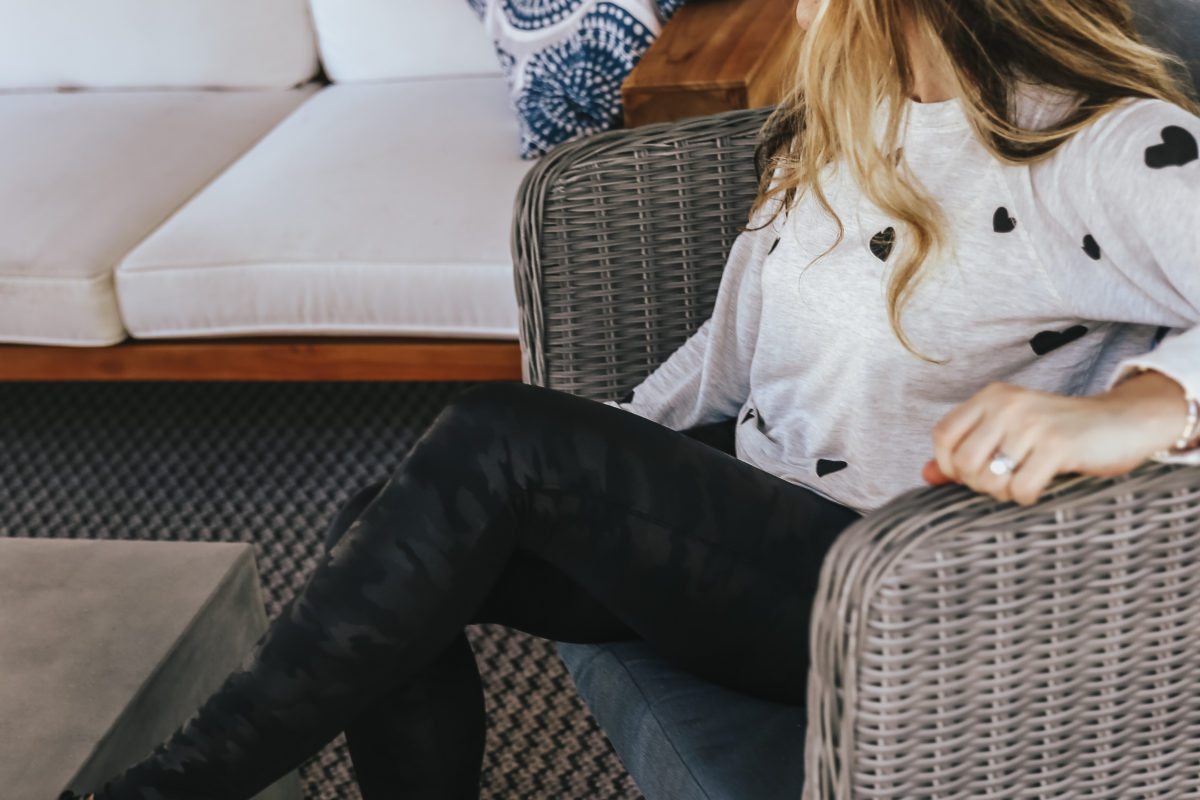 This post may contain affiliate links. Purchasing through them help support this website.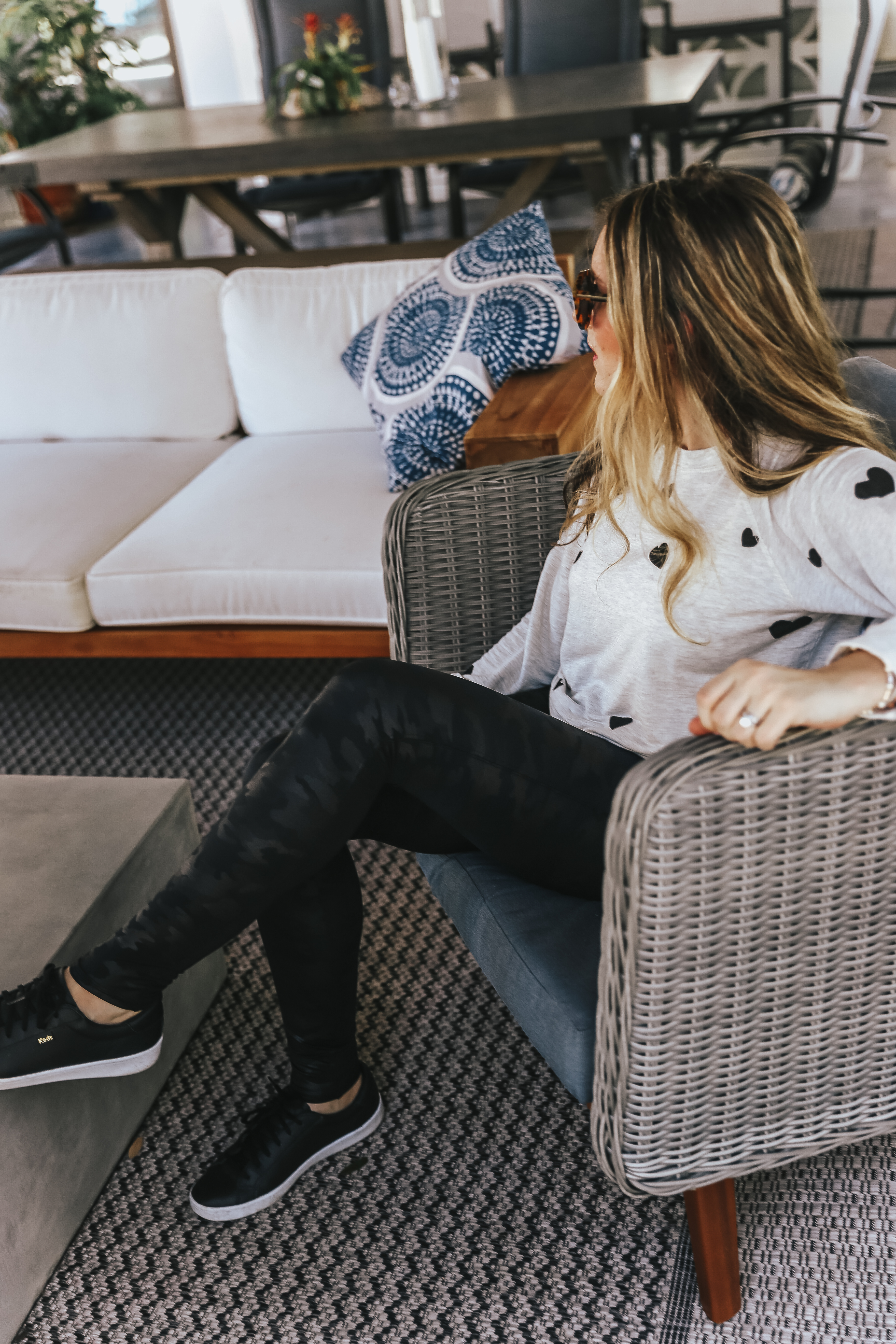 In love with these camo leggings ||| Heart sweatshirt here |||  sneaks here
Happy Friday dolls!  I hope everyone is having a great week.  Can you seriously believe where September has gone?  I blinked and the Summer was gone and now we are fully into Fall (except the weather down here in FL begs to differ).  Before I know it, I'll be planning Patrick's First birthday, cue the sobs.  I had a day off this week and what a difference it makes for my mental health.  I sent little man to school since I can't take my eyes off him for a second now at home since he's cruising and crawling everywhere.  I got all those annoying house chores accomplished, blog work done, grading caught up and even closed my eyes for a half hour.  I feel like a super woman.  This weekend I plan on relaxing, enjoying my boys, and getting out in the sunshine.  Let's get into a few favorites from the week!
I just ordered these sunnies.  I'm all about the throw in my center console and not care about them right now.  Especially since Patrick likes to rip everything off my face, under $10 option it is.  They look just like the designer pair but for pennies in comparison.
This top is like the cult classic Lush tunics but short sleeve.  They are perfect for work and you can dress them up or down.  I ordered a few colors.
These leopard booties were a total splurge but I have a feeling I'll totally be living in them for the Fall.  Save option here.
If you're at a loss for how to label everything for school for your kiddos, I stumbled on this brand and went a little order crazy.
Neiman Marcus Last Call has 40% off right now sitewide.  This Joie top would be perfect for work.
Loft also has 40% off.  I just added this sweet ruffle top to my cart.  I also have wishful thinking that it is going to cool down enough for me to wear this sweater.
I just picked up a spaghetti squash from Trader Joe's and think I'm going to make this recipe this weekend.
I've still been using the Gixo app for at home workouts and really loving it!
Your turn!  Link up and tell me your favorites from the week and what your plans are for the weekend?
Follow on Bloglovin
Want first dibs on shopping and sales? Sign up here on Liketoknowit for direct links sent to you
Want my daily posts sent to your email inbox?!?!  Then click here and make it happen
Follow my looks along on Instagram
Pin along with me on Pinterest || Like Meet @ the Barre on Facebook
Reader Interactions