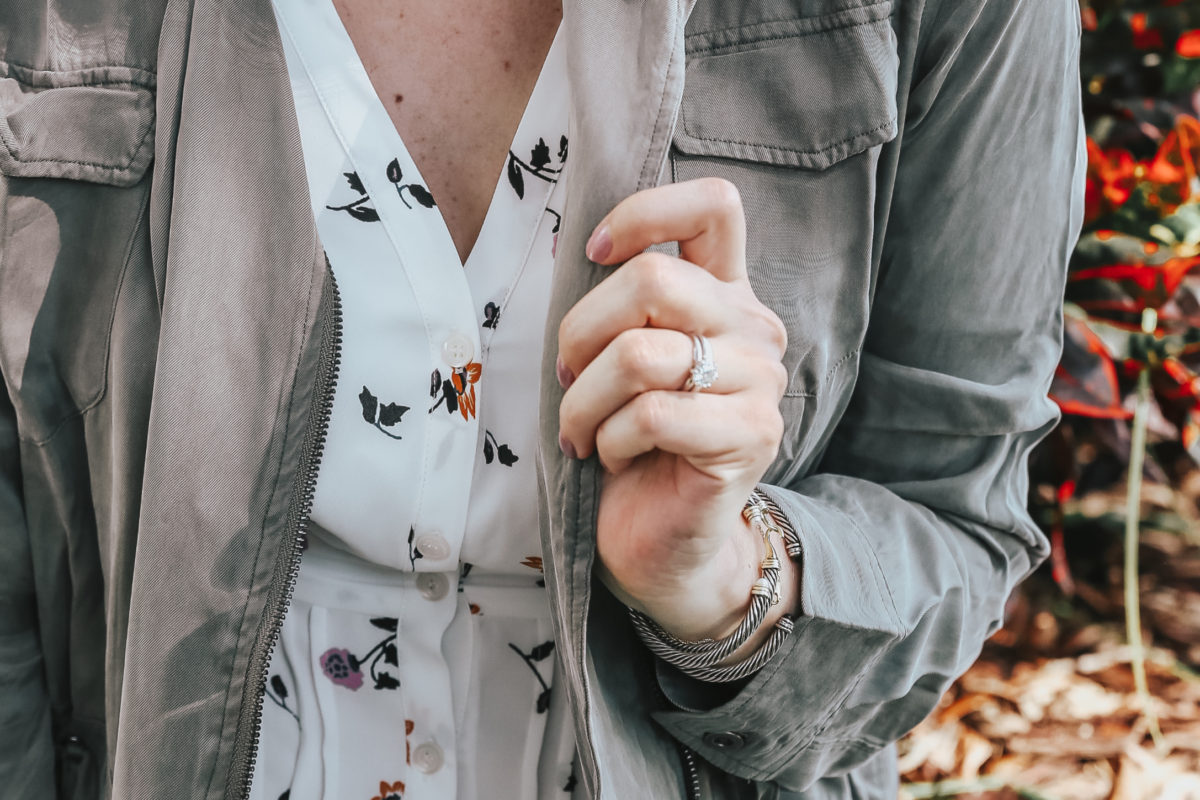 This post may contain affiliate links. Purchasing through them help support this website.
I'm trying to take advantage of naps to actually do work and not get sucked into my phone.  Have you seen with the new update it tracks your social media and screen usage?  It's pretty eye-opening.  I spent 2 1/2 hours on my phone the other day and I always make a conscious effort not to be on it around Patrick.  20 minutes here and there really add up.  I was thinking about everything I could get done if I just put my phone down.  I made sure to get all the housework done ie laundry, dishes, and cleaning.  Then get my blog work and grading done for the weekend before I allowed myself to scroll mindlessly on the phone.  I wanted to talk about my favorite trends for the Fall.  The utility jacket.  My absolute favorite one is here (the Miles jacket) from Rails.  I have been absolutely loving that line lately.  The price point is a definite splurge but the quality backs the price.  This jacket is a silky material that layers beautifully.  I styled it two ways for you here.  One is more casual with a black long sleeve (the perfect staple!) and high rise black skinnies.  Then I threw it over this floral dress to make it transition to the Fall.  I have a feeling I'll be reaching for this jacket more than I think!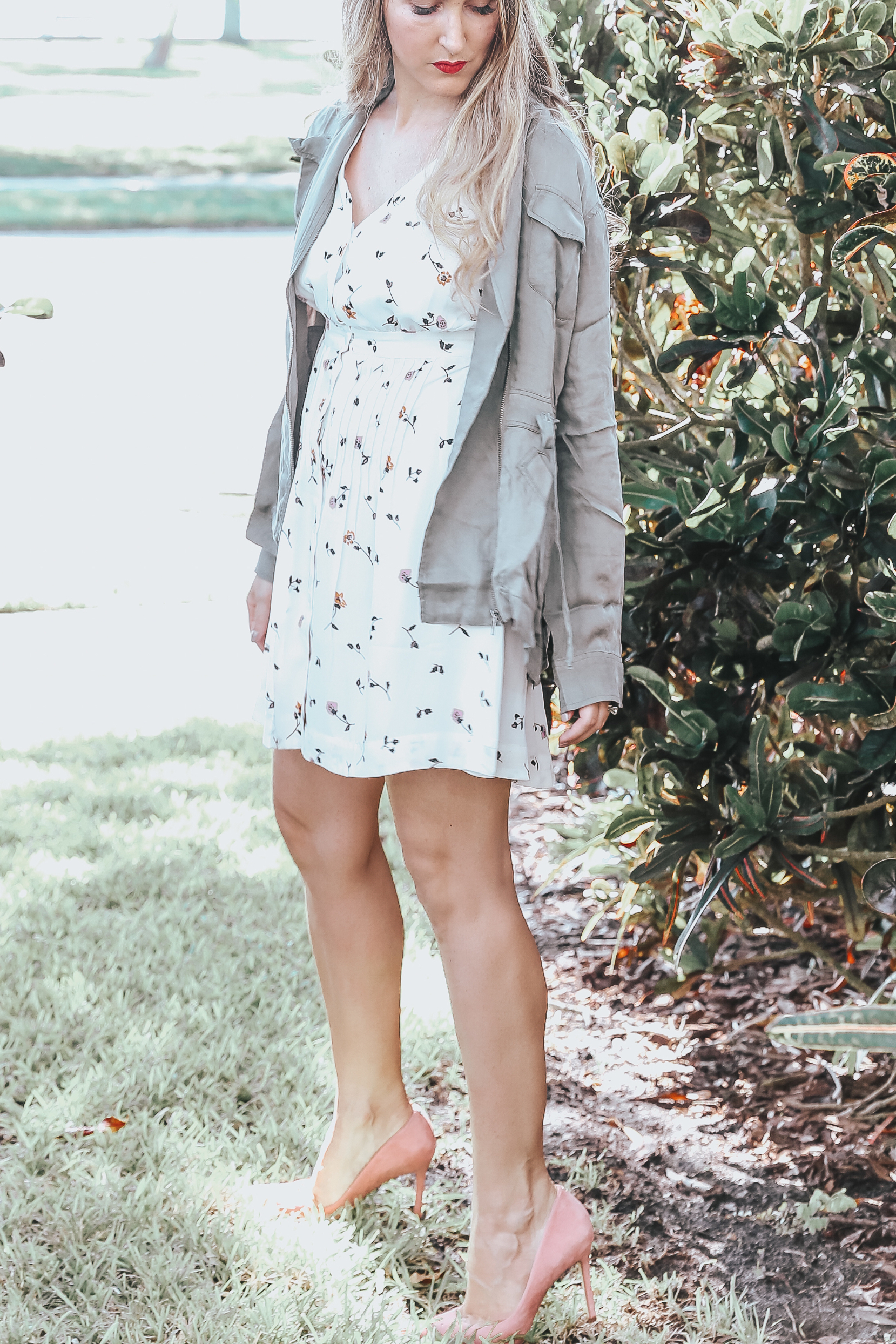 Shop This Post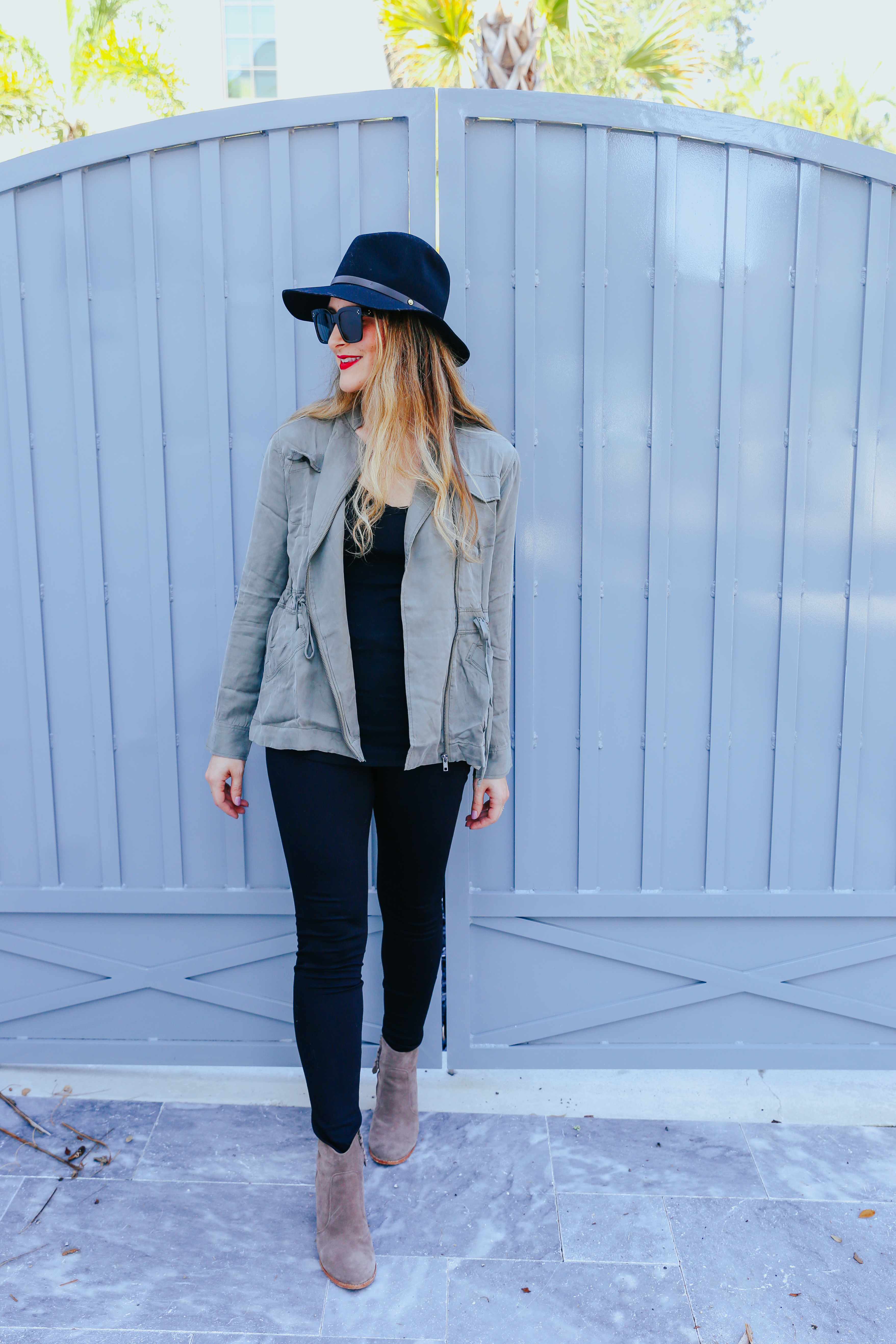 Utility Jacket here ||| Budget friendly here
Long sleeve v neck tshirt here ||| Budget friendly here
Black skinnies here (High rise Farrah, love them!) |||  Budget friendly here
Booties old Joie similar here
Black hat from Rag & Bone here |||  Budget friendly here
Sunnies here under $10 here
Shop This Outfit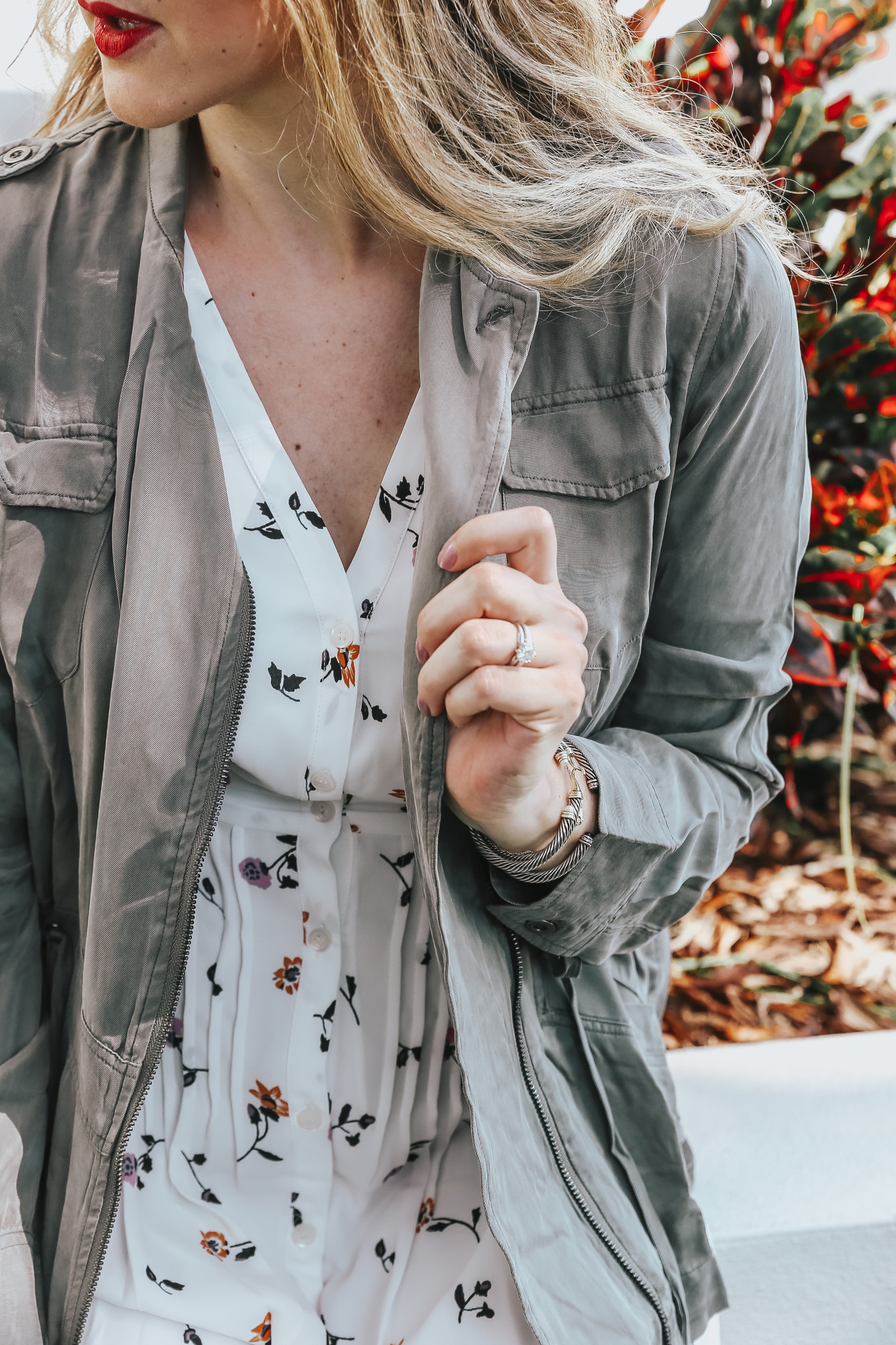 Utility Jacket here |||  Budget friendly here
Floral Dress (I live in this!) here from Madewell |||  Budget friendly here
Pink pumps (so comfy!) here from Sam Edelman |||  Budget friendly here
Tell me one of your Fall staples that you've been living in!
Follow on Bloglovin
Want first dibs on shopping and sales? Sign up here on Liketoknowit for direct links sent to you
Want my daily posts sent to your email inbox?!?!  Then click here and make it happen
Follow my looks along on Instagram
Pin along with me on Pinterest || Like Meet @ the Barre on Facebook
Reader Interactions