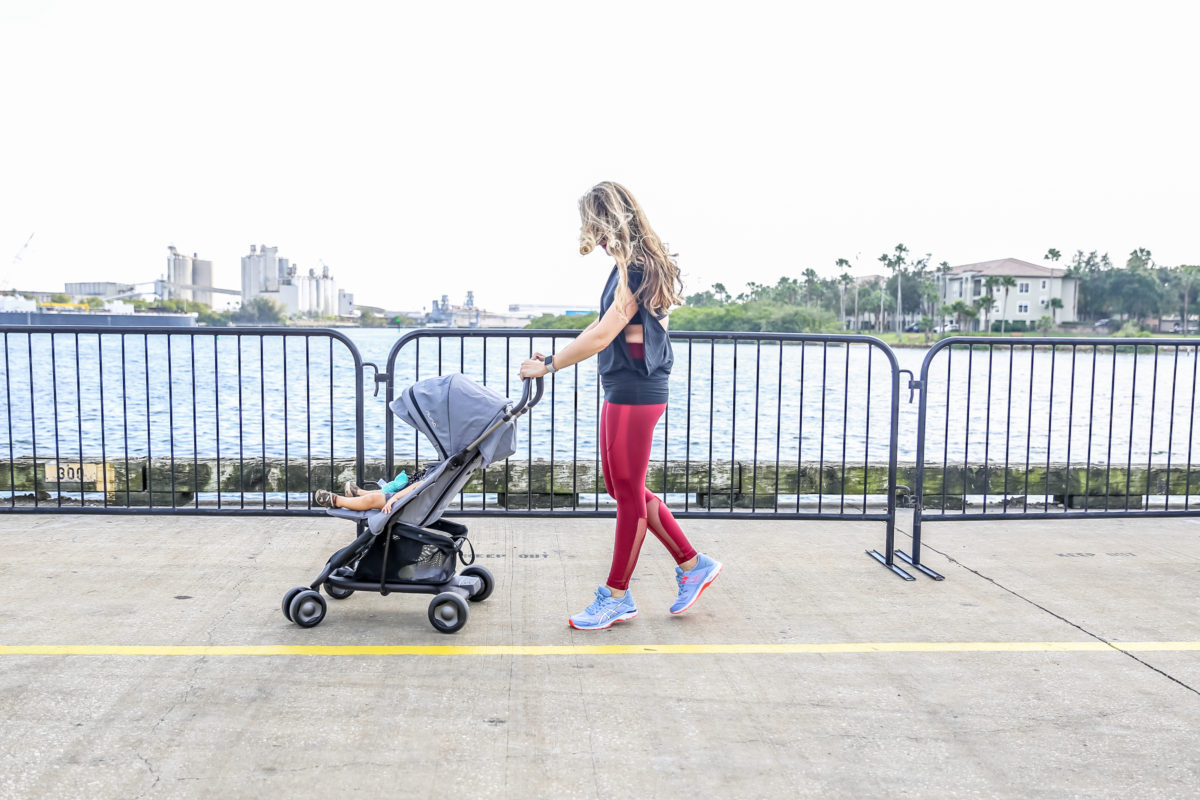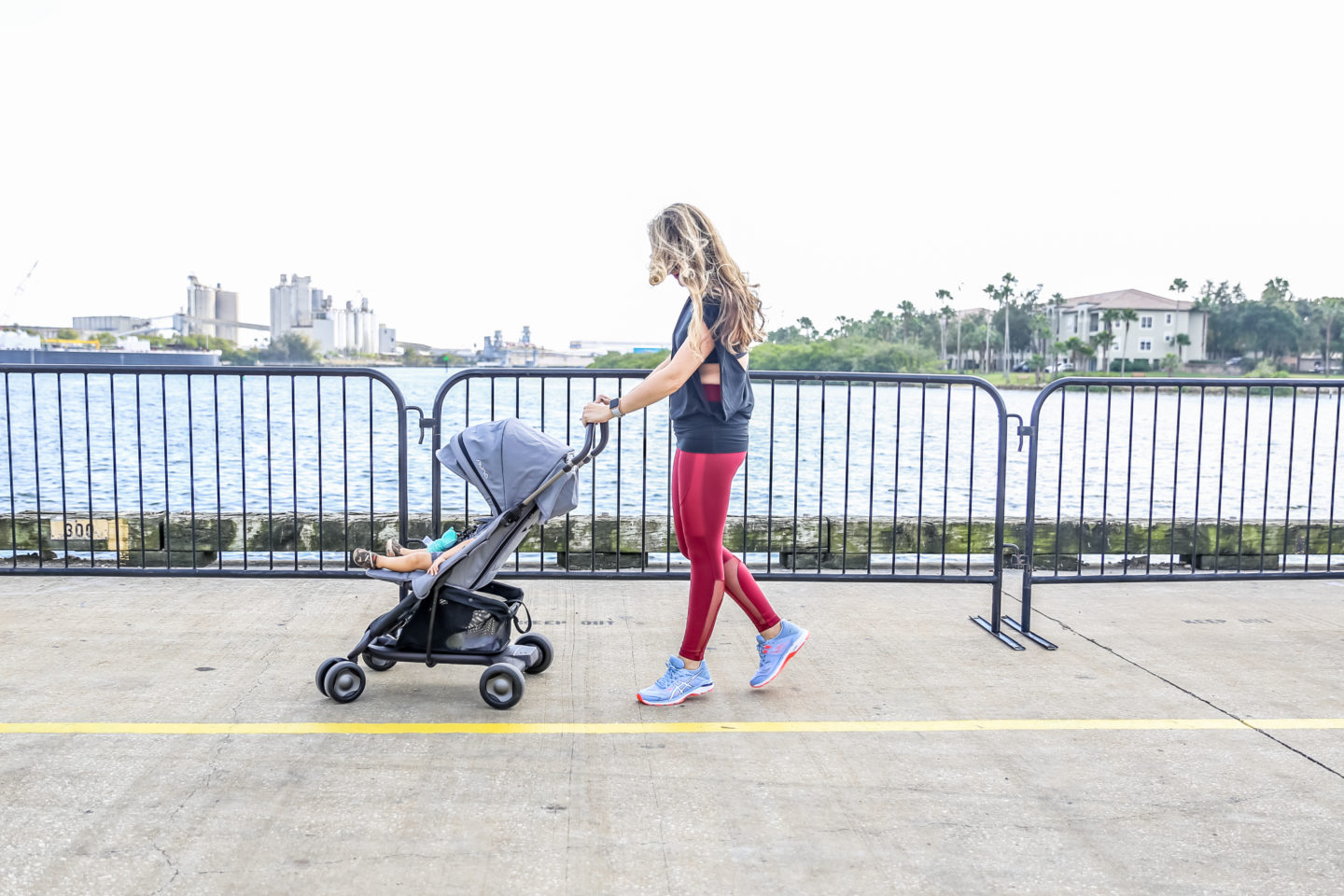 This post may contain affiliate links. Purchasing through them help support this website.
Sponosored by Zappos.  This is a collaboration with Zappos and ASICS.  All opinions are 100% my own.  Thank you for supporting the brands that work with Meet at the Barre.
Before I had my kiddo and even while I was pregnant, I was able to get at least 3-4 solid dedicated workouts in a week.  I was also teaching multiple barre classes a week.  I felt strong and there is seriously no better feeling than when your workout is done right?  I have really struggled with getting back into fitness.  I haven't made it a priority.  Whenever I have a free second, I am flipping laundry, trying to tidy up my house, or working on my many jobs.  I really miss the "me time" that was going to a barre class or gym by myself.  I have really tried but it is just not realistic at this time.  So, I have been trying to fit in mini workouts during the day.  I will hold Patrick and do three sets of squats.  Or when I'm waiting for water to boil I will do some standing leg barre work.  It is not the same but I swear it is helping get my legs back in shape.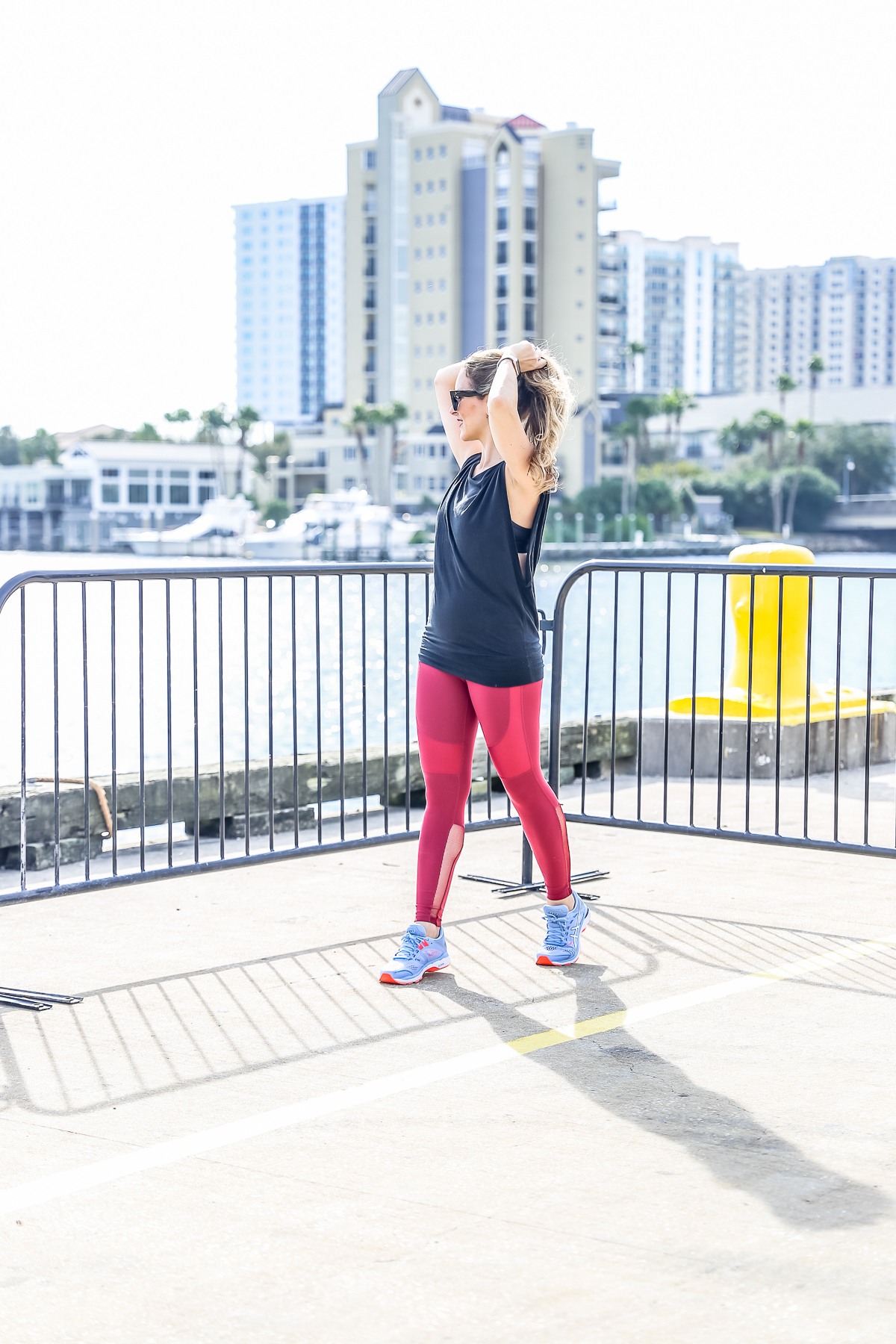 I have made it a priority to do one solid at home workout a week.  I usually stream a barre class on demand or find a Pinterest printable. Really anything to get the heart rate up for 20 minutes at least.  The other thing that has changed is pretty much five days a week we take a 30-45 minute walk as a family.  I know Patrick loves getting the fresh air and its time away from the screens for Mark and me to connect.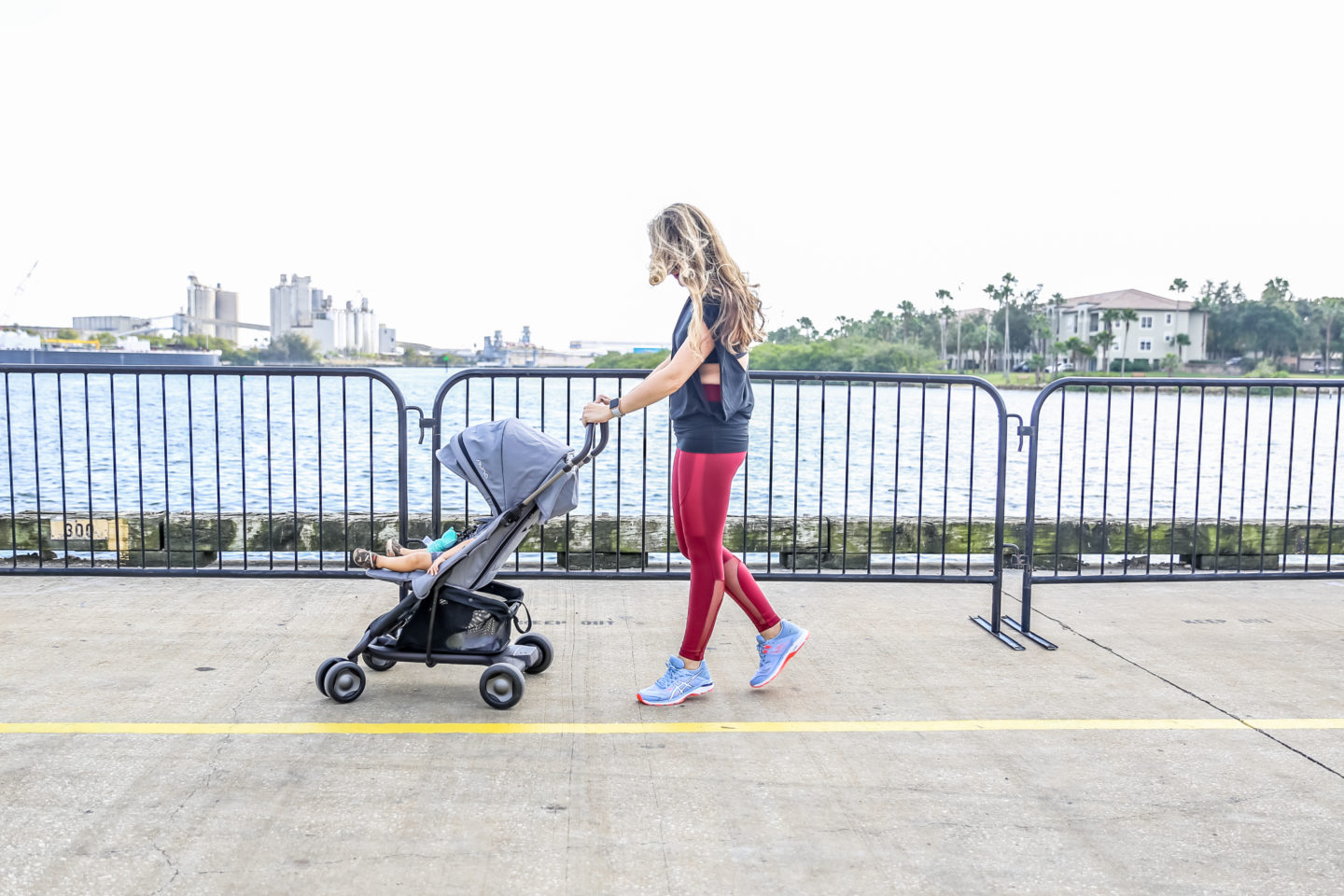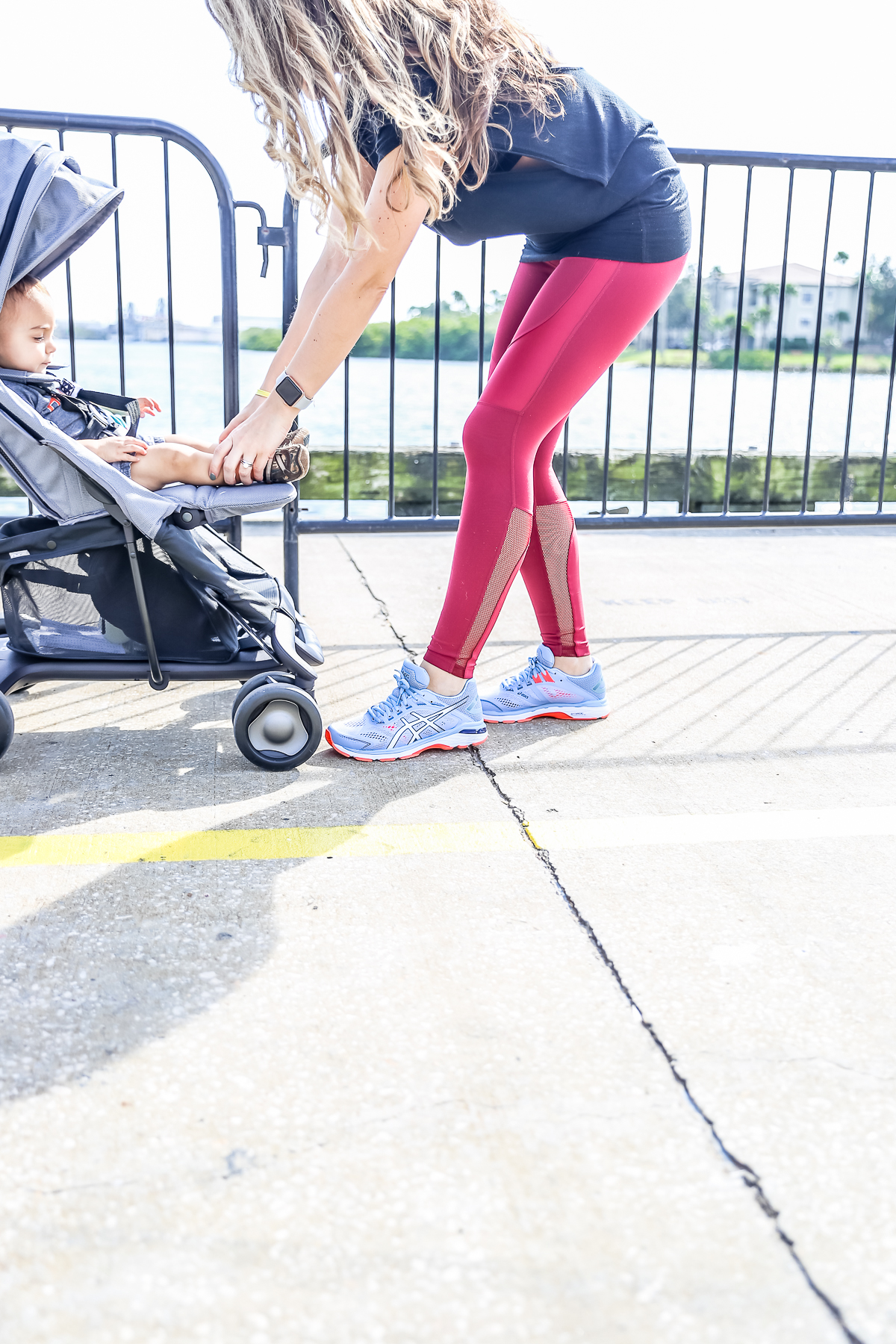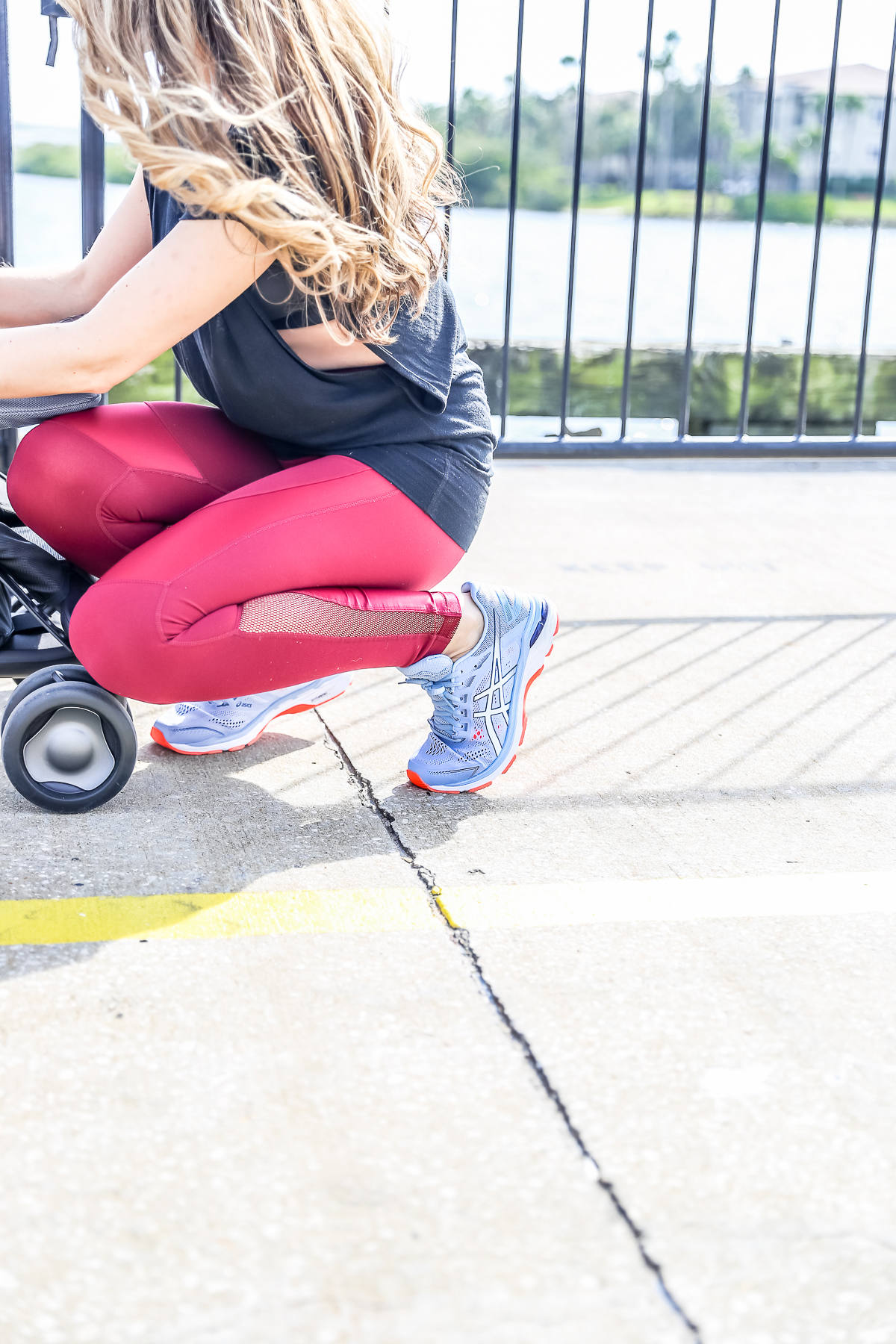 I have always been really picky about my sneakers.  My mother will tell you she would NEVER go sneaker shopping with me when I was a teenager because I didn't like how the toe box looked on this one, or the colors weren't right on this one.  I was super annoying about the whole process.  Now I just want something that gives me the proper support and I can walk miles in.  I picked up these ASICS GT-2000 7 sneakers from Zappos and they seriously feel like I am walking on clouds.  They have great inner heel support and are very lightweight.  Plus, they are super cute so that always helps.  We live very close to the water and Bayshore Blvd which has one of the longest stretches of a walkable sidewalk.  It is so nice to catch the breeze off the water as we are strolling looking at all the gorgeous houses.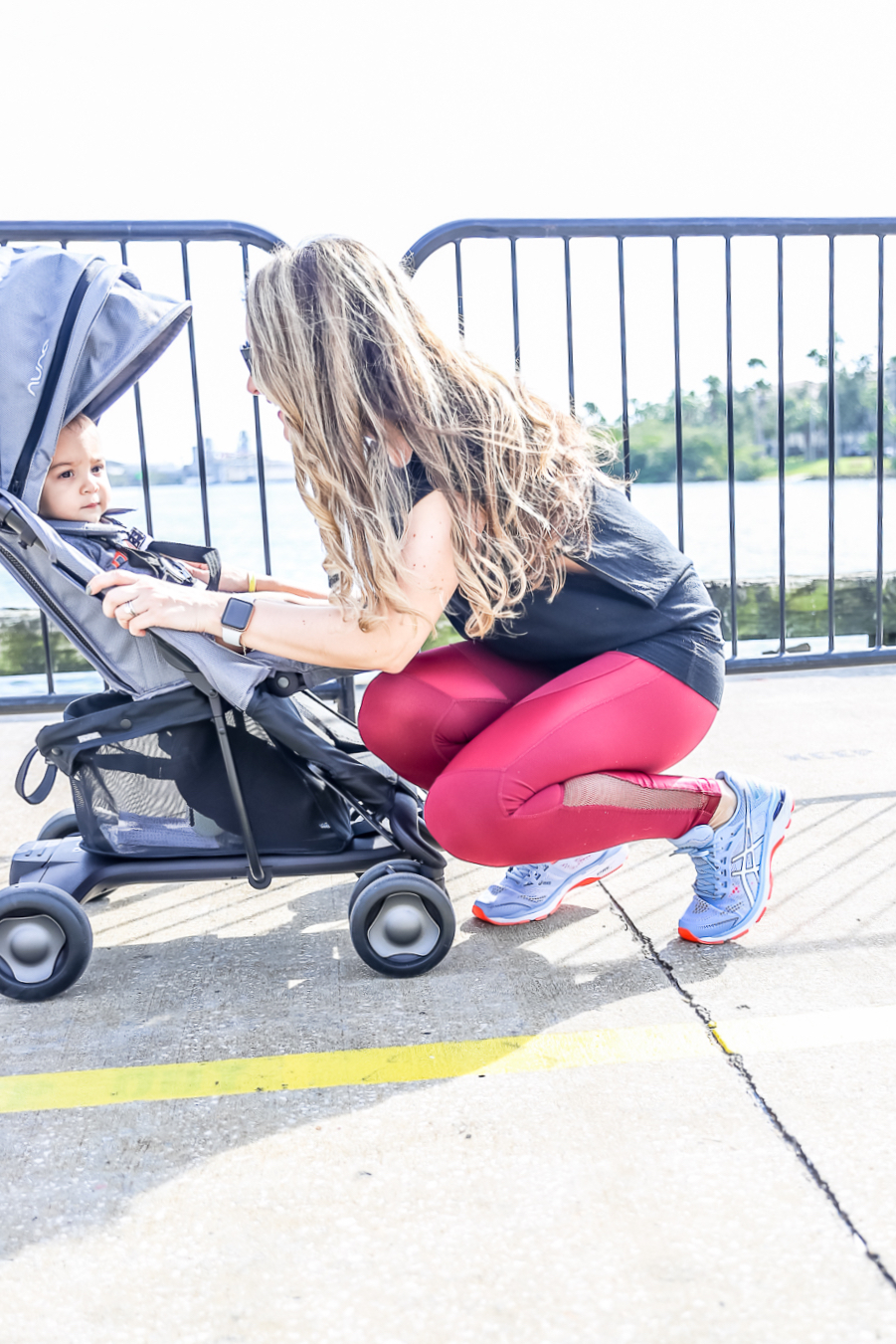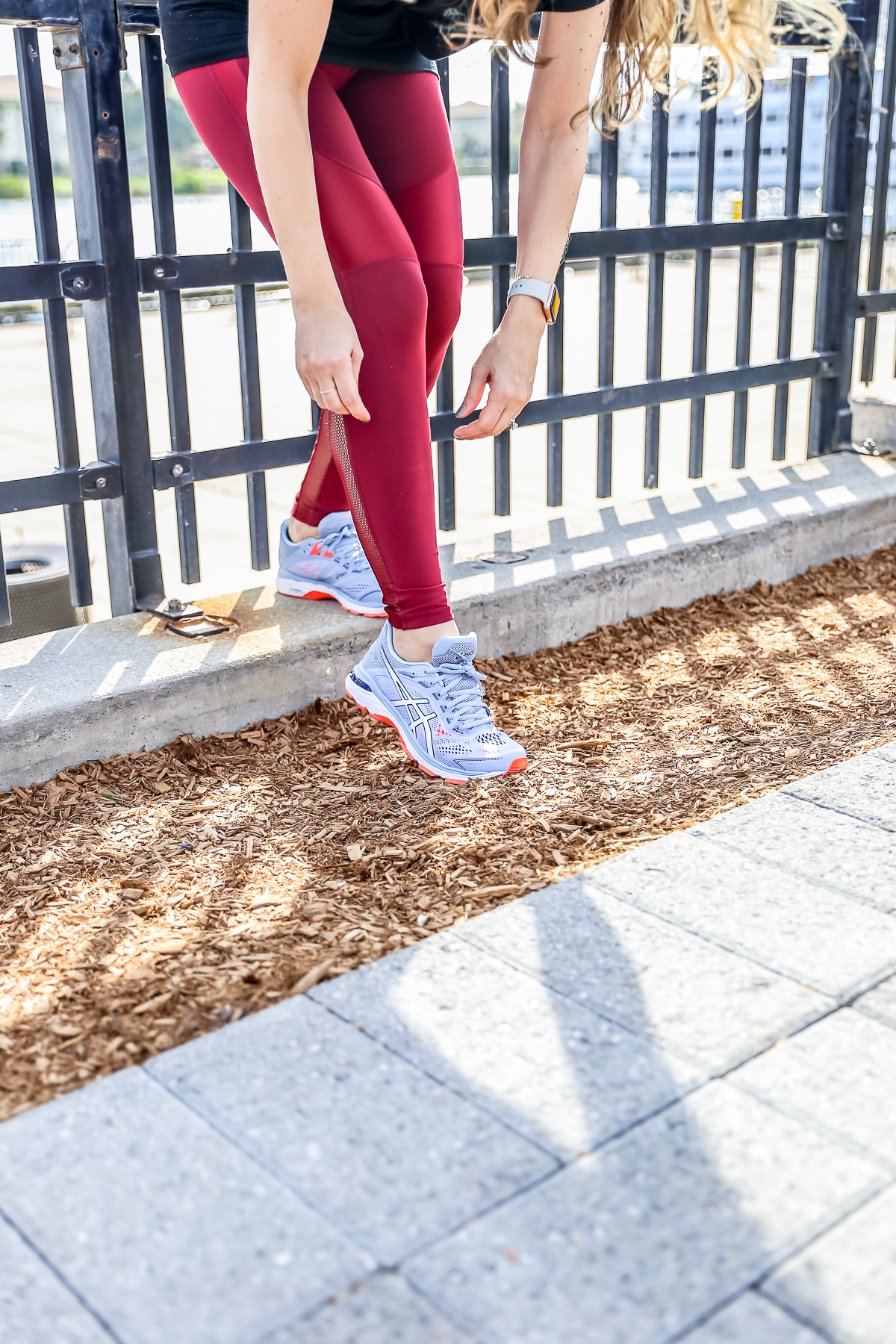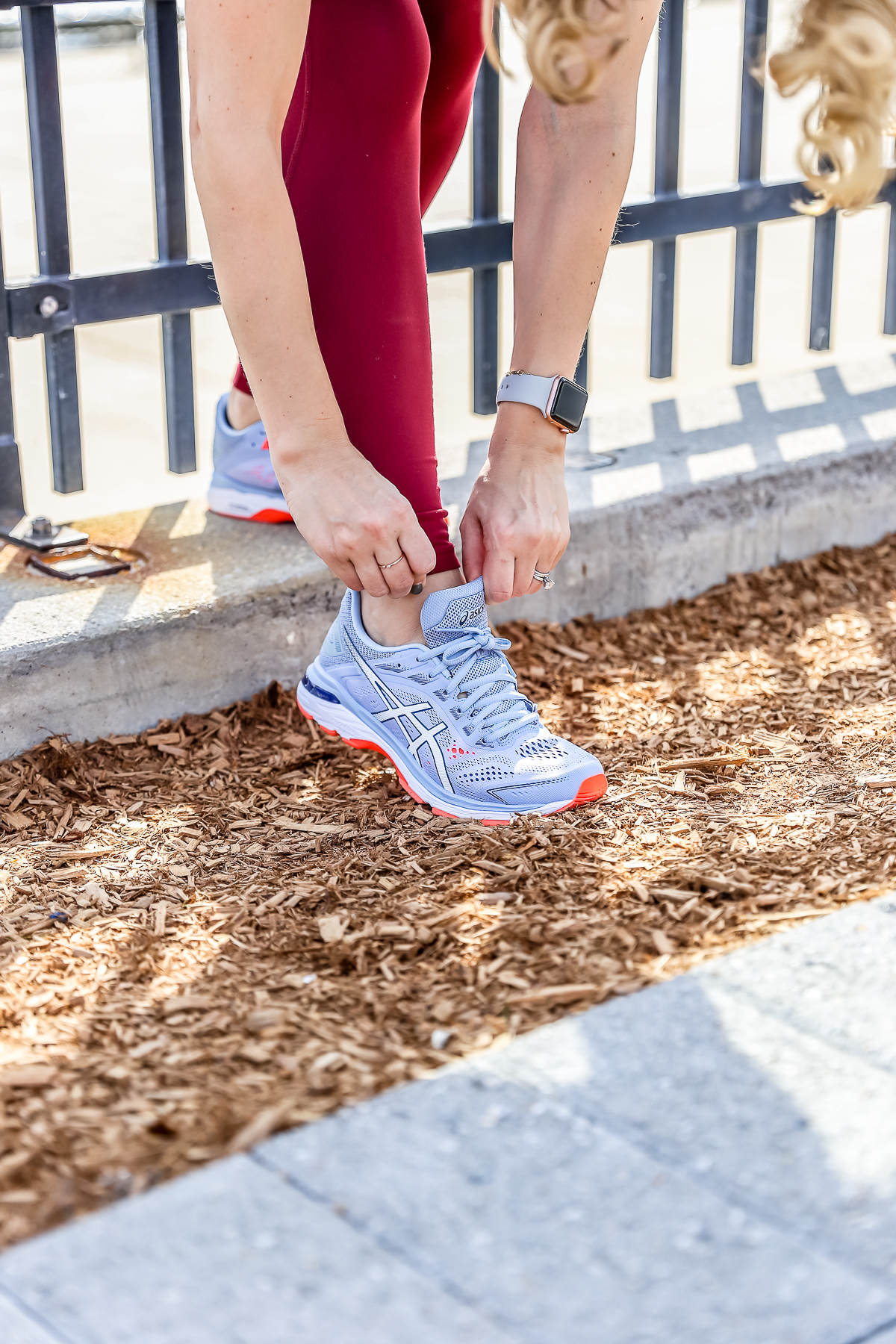 The best part about these sneaks is that they are from Zappos.  I always get so excited when I have the opportunity to work with them again!  I have had many campaigns over the years and I always jump at the chance with the opportunity arises.  Their customer service is hands down the best.  I ordered these shoes at like 4 pm and they were at my doorstep in the morning.  I have no idea how they are able to do that!  If you ever have a problem they take care of it with zero hassle.  I am also part of the loyalty program that gives you points for writing reviews, logging in, and your purchases.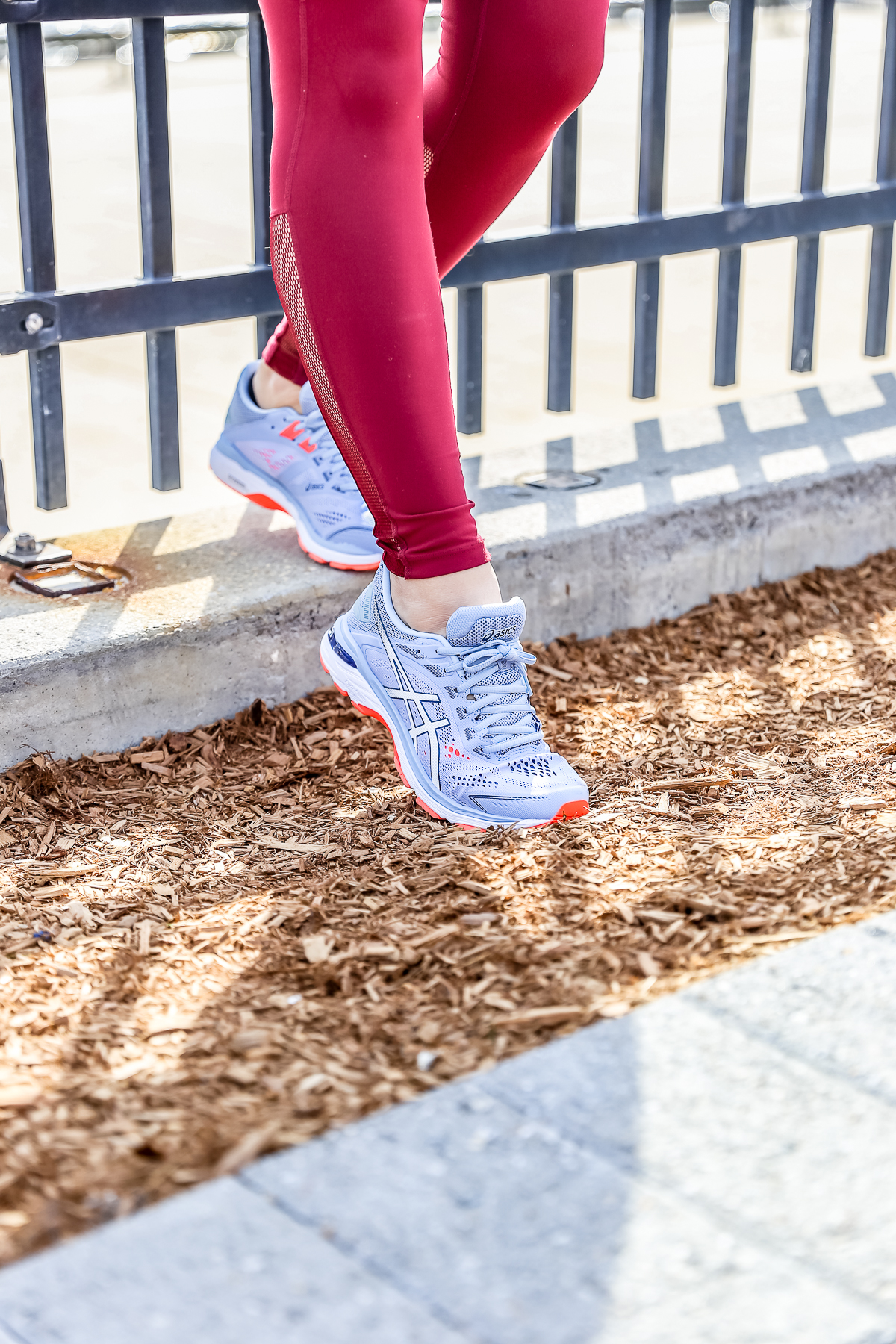 Having the right equipment for your workouts is so important.  How often do you go through running shoes?  I definitely recommend checking out the ASICS line.  They have great quality shoes that come in a ton of great styles/colors.  Are you a Zappos fan?  Tell me some of your favorite customer service stories!
Follow on Bloglovin
Want first dibs on shopping and sales? Sign up here on Liketoknowit for direct links sent to you
Want my daily posts sent to your email inbox?!?!  Then click here and make it happen
Follow my looks along on Instagram
Pin along with me on Pinterest || Like Meet @ the Barre on Facebook
Reader Interactions