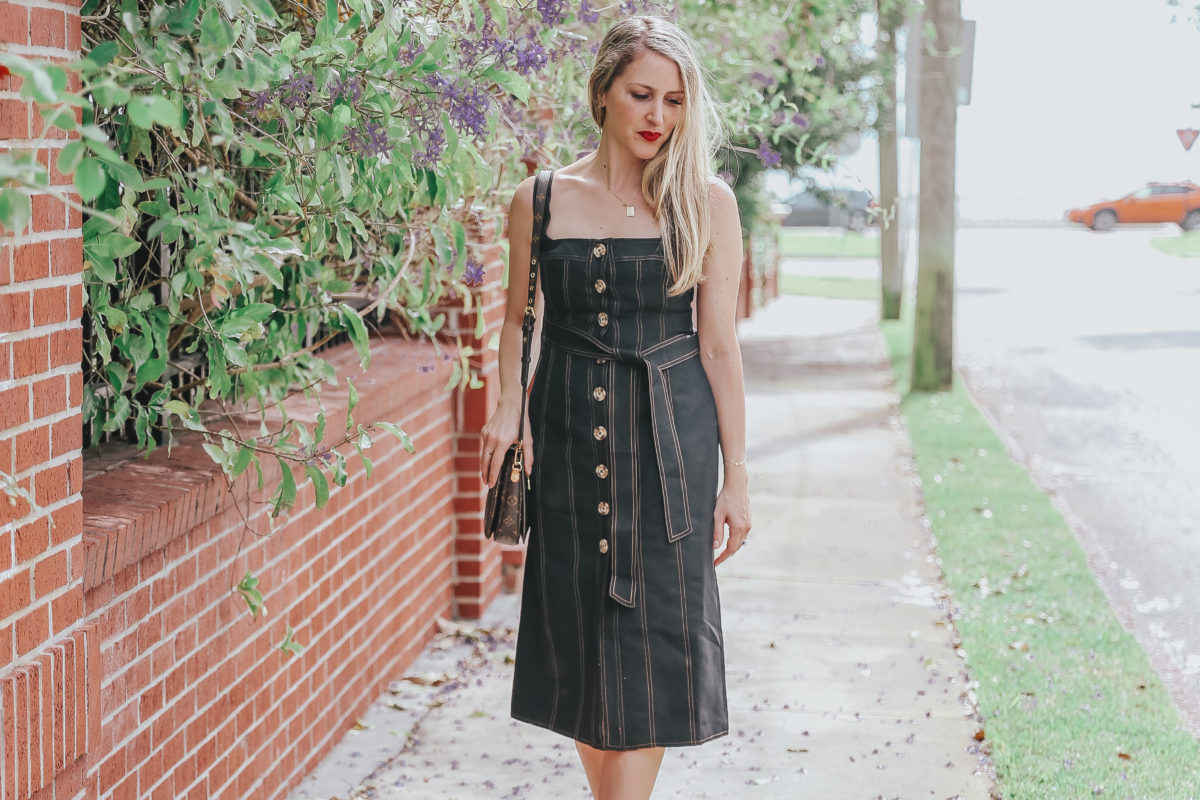 This post may contain affiliate links. Purchasing through them help support this website.
Happy Friday dolls!  Wow, this week really got away from me.  I have been super busy at work and then when I get home, wash every person in my households dishes, throw some laundry in, neglect to take it off the drying rack, and then sleep wins out over everything else.  My 4 year anniversary was this week.  I cannot believe how fast that has gone by.  In all fairness, the past year has been a complete whirlwind of sleep deprivation and adjusting to the babe in the house.  I really want to get back to traveling!  He is such an easy kiddo to take along.  We went to a wedding last weekend in St. Augustine and he slept through the night in a pack in play in our room.  Ear tubes have been the savior I tell you.  Tell me some of your favorite cities to travel with little ones!  Let's get into a few favorites from the week.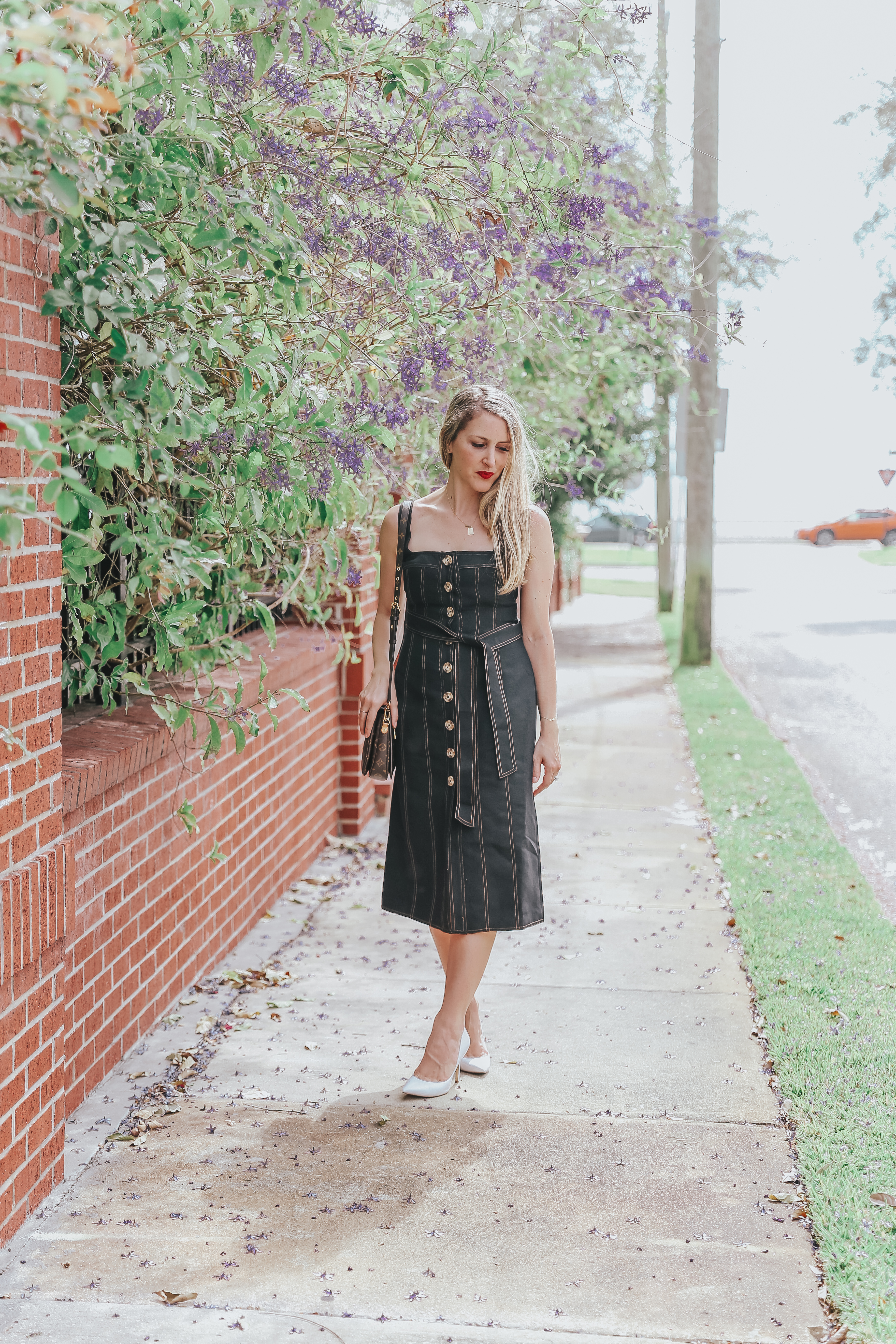 Dress C/Meo find here |||  White Sam Edelman pumps find here
I just ordered these sneaks (All-Star 70's) and I can't wait to get them.
I finally tried this at home cult favorite facial product and it does live up to the hype especially I saw the results in the morning when I woke up.  It makes your face baby smooth.  Check out eBay for mini samples if you want to try it first.
What are your thoughts on Birkenstocks making a comeback?  I kinda like these metallic ones but don't know if I can go there.
There was a case of lice at Patrick's school.  I shudder even writing it out but it is so common in schools.  I have been spraying his head every morning with this (I even spritz mine with it).  It smells good and it has great reviews.
I haven't had a lot of luck with Amazon fashion lately (like the under $25 crew that everyone is "raving" about).  I did pick up this skirt because I thought it would look so cute with a chambray shirt tucked in.  I'll let you know the verdict when it arrives.
These Zeus sunnies from Quay are also on their way to me and such a great price point.
This self-portrait lace dress dupe is finally on sale and comes in a million colors.  I have it in red and it's so flattering.
This faux leather jacket is a great price point and would be fab over dresses to transition to the Spring.
Happy Friday dolls I hope you have a wonderful weekend!!!
Follow on Bloglovin
Want first dibs on shopping and sales? Sign up here on Liketoknowit for direct links sent to you
Want my daily posts sent to your email inbox?!?!  Then click here and make it happen
Follow my looks along on Instagram
Pin along with me on Pinterest || Like Meet @ the Barre on Facebook
Reader Interactions