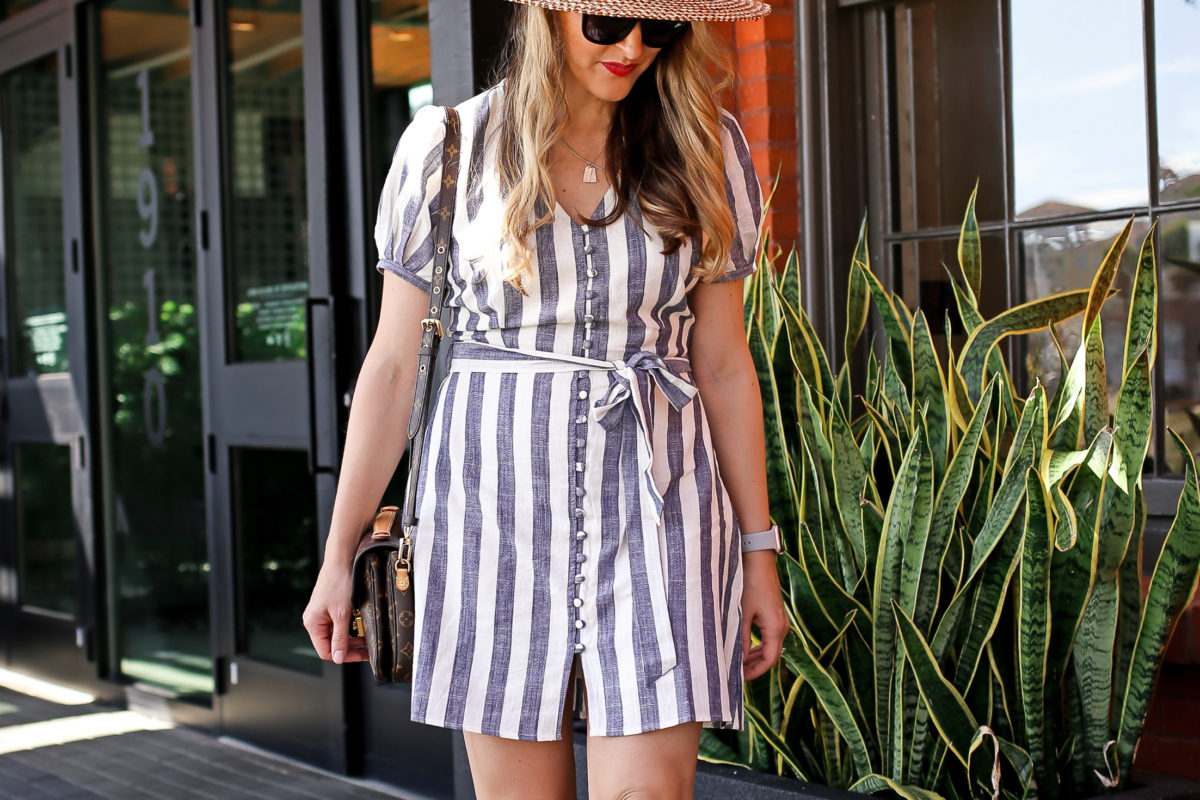 This post may contain affiliate links. Purchasing through them help support this website.
I hope everyone had a great weekend!  I got tons of Patrick time and caught up on all that housework.  The weather has been so gorgeous here and I want to soak up every second of it before it gets blazing hot.  I wanted to pop on here and tell you the Shopbop sale was extended.  Here are some of my own tried and true favorites that I stock up on during the sale.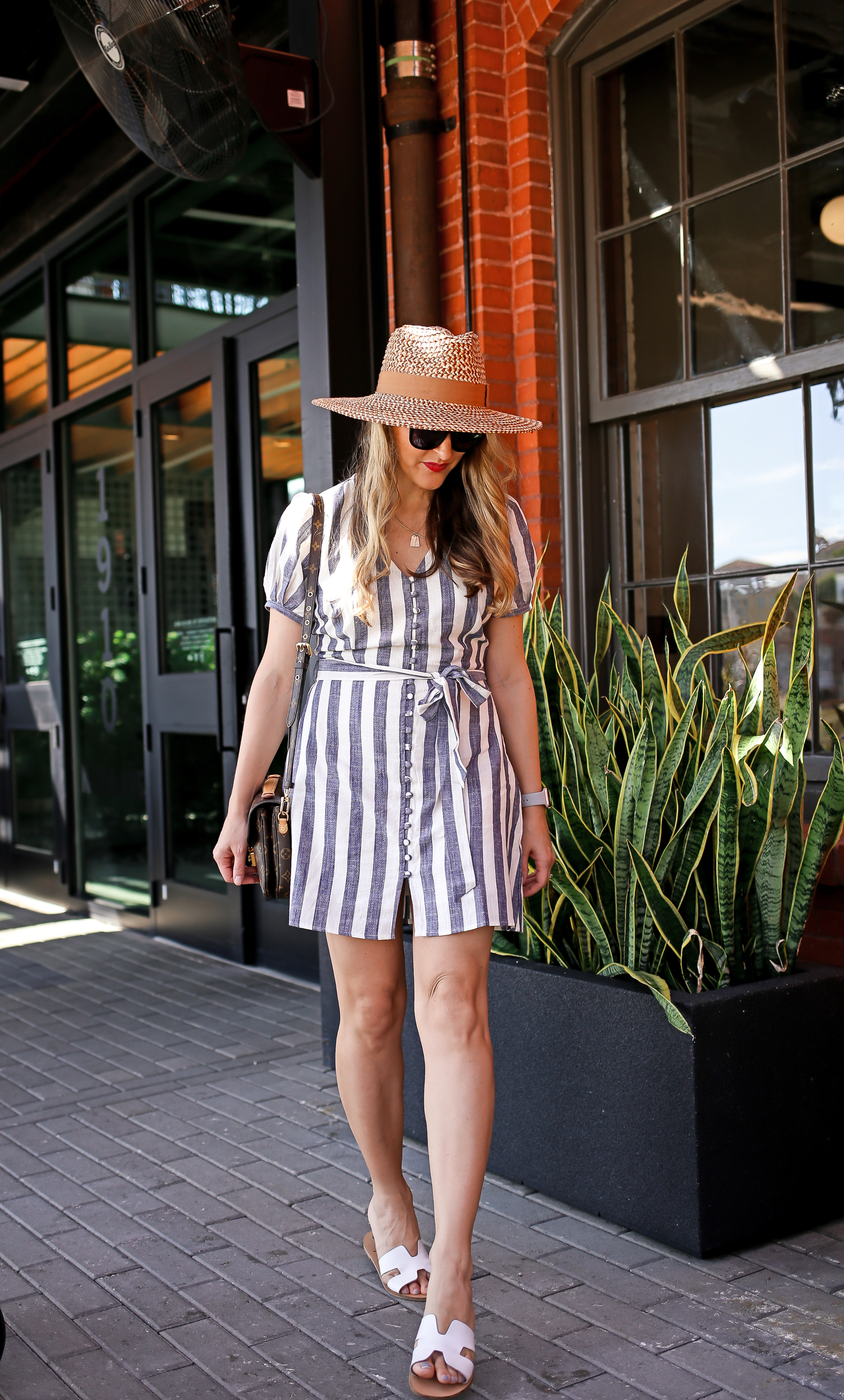 Dress find here |||  Hat here |||  White sandals here
These Greece sandals are soft comfortable and go with everything.  I have them in white but just picked up the camel.
The most flattering pair of high waisted denim.  I sized down and got a 27.
I usually buy a few of these whisper t-shirts during the sale.  I usually go with a medium because I like them a little more roomy to tuck in.
I picked up these Zeus sunglasses and they are super lightweight with a great frame for your face.
These shorts are everything.
Splurge on a Rails plaid top.  They are incredibly soft and don't wrinkle.  I love tucking them into high waisted denim.
I'm not kidding when I say I live in this dress. It's flattering, an appropriate length and doesn't wrinkle.
How pretty is this layered necklace?
This jumpsuit was probably the number one thing I missed wearing while pregnant.  It is beyond comfortable and so easy to dress up or make casual.
I picked up this pretty stacking ring combo and super affordable.
There you go!  My top 10 favorites.  Did you pick up anything during this sale?!?  I hope everyone had a great weekend!  xoxoxo
Follow on Bloglovin
Want first dibs on shopping and sales? Sign up here on Liketoknowit for direct links sent to you
Want my daily posts sent to your email inbox?!?!  Then click here and make it happen
Follow my looks along on Instagram
Pin along with me on Pinterest || Like Meet @ the Barre on Facebook