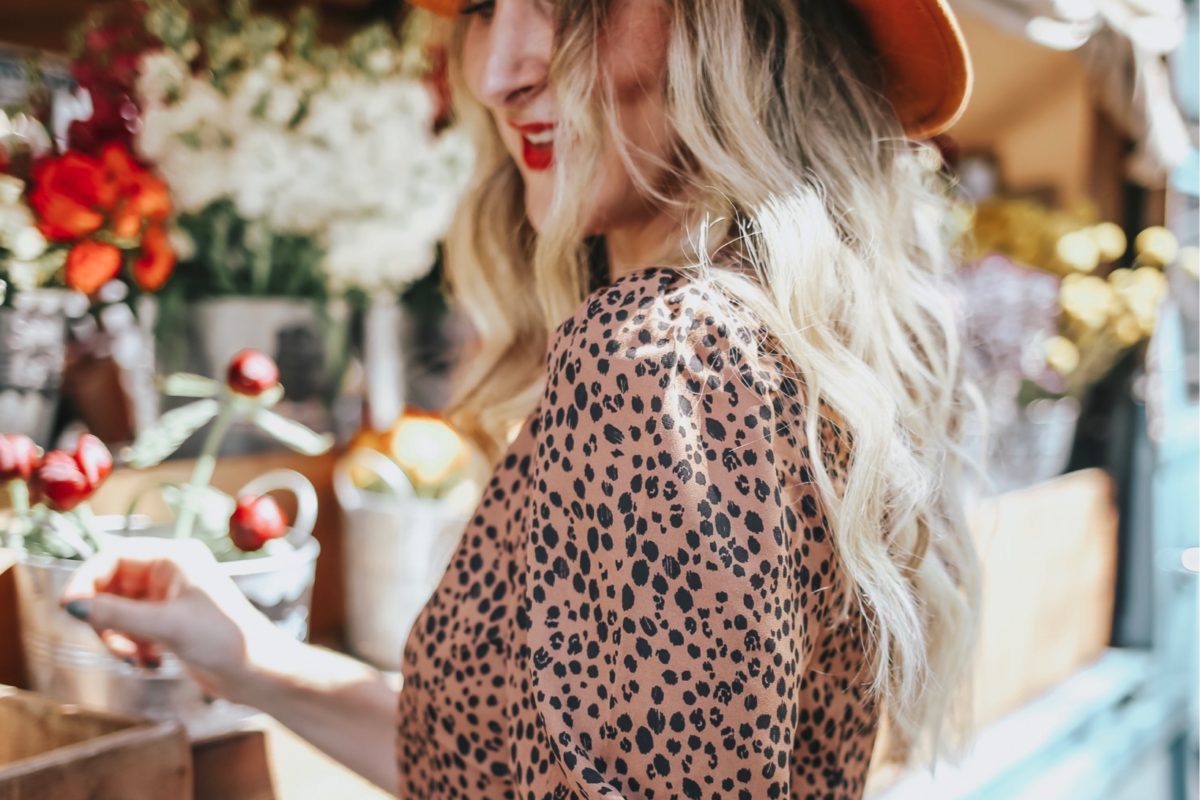 This post may contain affiliate links. Purchasing through them help support this website.
I have gone back and forth with this trend trying to decide if I really like it.  The last time Shopbop had a sale and Tory Burch Miller belt bag was included, I jumped on grabbing this one that I have had my eye on forever.  It fits my card holder, phone, keys, and a mini lipstick.  I am always fumbling in my purse to find those essentials and it drives me nuts.  My Mary Poppins bag of fun for Patrick does a great job at hiding my phone on me multiple times a day.  Having this belt bag was so much easier to get to my phone a lot quicker.
I styled my belt bag this day with a pair of flares.  I am really happy these are back because I do think with the right pair they are super flattering.  I picked up these high waisted ones from FRAME (the Le High Flares in black).  I know that is a pricier brand but they are worth every penny.  They hold up really well and are magicians of illusion of making your legs look incredible. I also love the high rise flare by DL1961.  This cheetah top from BB Dakota is back in stock.  I went with a medium.  I have been wearing this hat by Gigi Burris (the Drake hat) on repeat.  It is the perfect Fall hat.  I also love it in the green it comes in.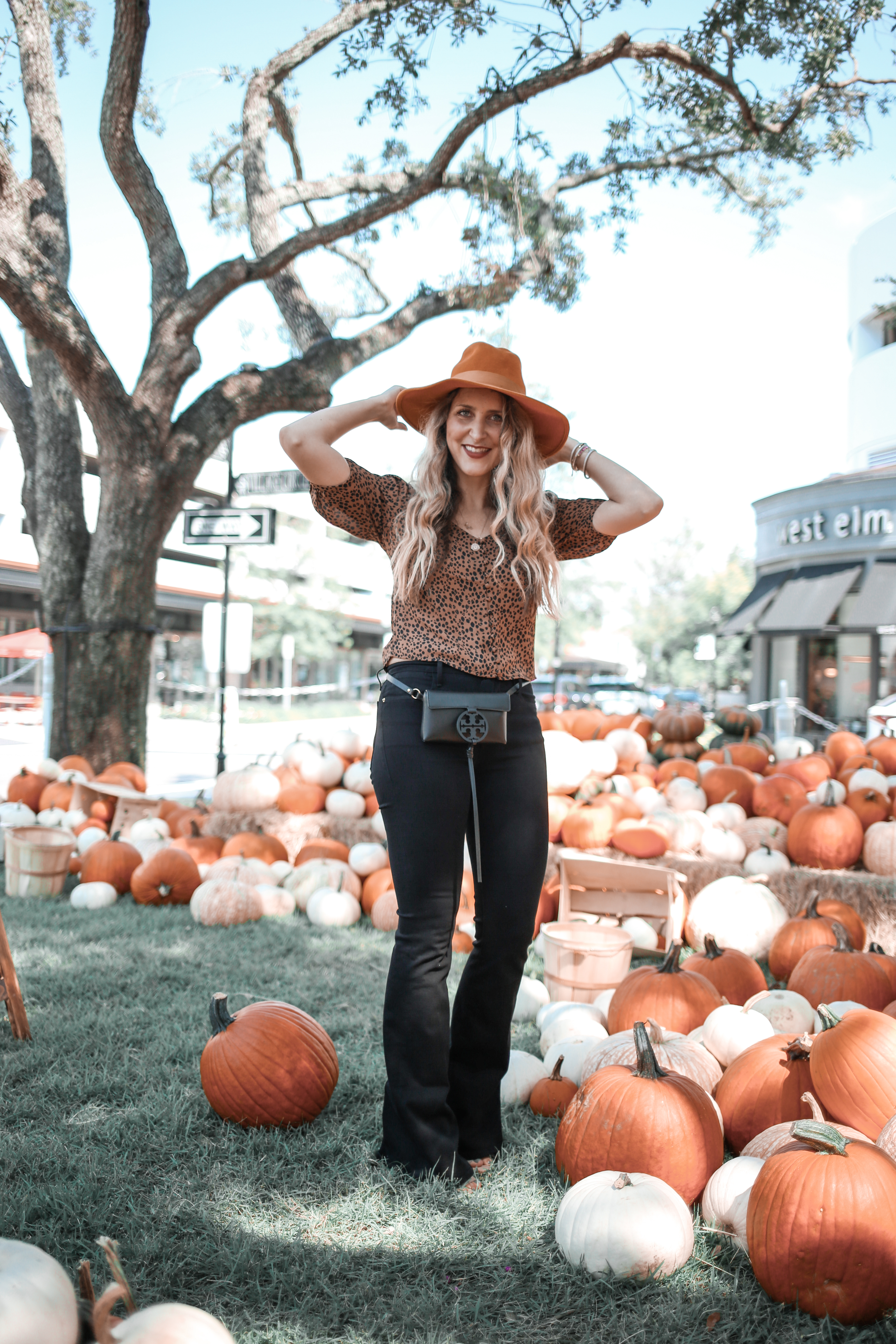 I also love styling belt bags with dresses.  I think it looks adorable with a sweater dress or giving some shape to a Free People maxi.  Throw a cute blazer over the dress with the belt bag for layering when the temps cool down.  Honestly they really go with everything.  I even like wearing them with my favorite AGOLDE Parker shorts and an oversized MADEWORN ROCK concert t-shirt.
Shop this look!
Jeans exact by FRAME |||  Budget friendly here
Top BB Dakota |||  Budget friendly here
Hat Gigi Burris |||  Budget friendly here
Belt Bag Tory Burch Miller |||  Budget friendly here
I hope everyone had a great weekend!  This month is full of so many activities that it has been hard to get on here as much.  I just listened to a podcast about the upcoming holidays and I went through my archives to see what y'all have liked in the past.  The Sephora holiday kits were a huge hit as well as under $50 gifts.  I have some motivation to get going and share lots of goodies with y'all!  Have a nice start to your week.  xoxoxoxo
Follow on Bloglovin
Want first dibs on shopping and sales? Sign up here on Liketoknowit for direct links sent to you
Want my daily posts sent to your email inbox?!?!  Then click here and make it happen
Follow my looks along on Instagram
Pin along with me on Pinterest || Like Meet @ the Barre on Facebook

Reader Interactions