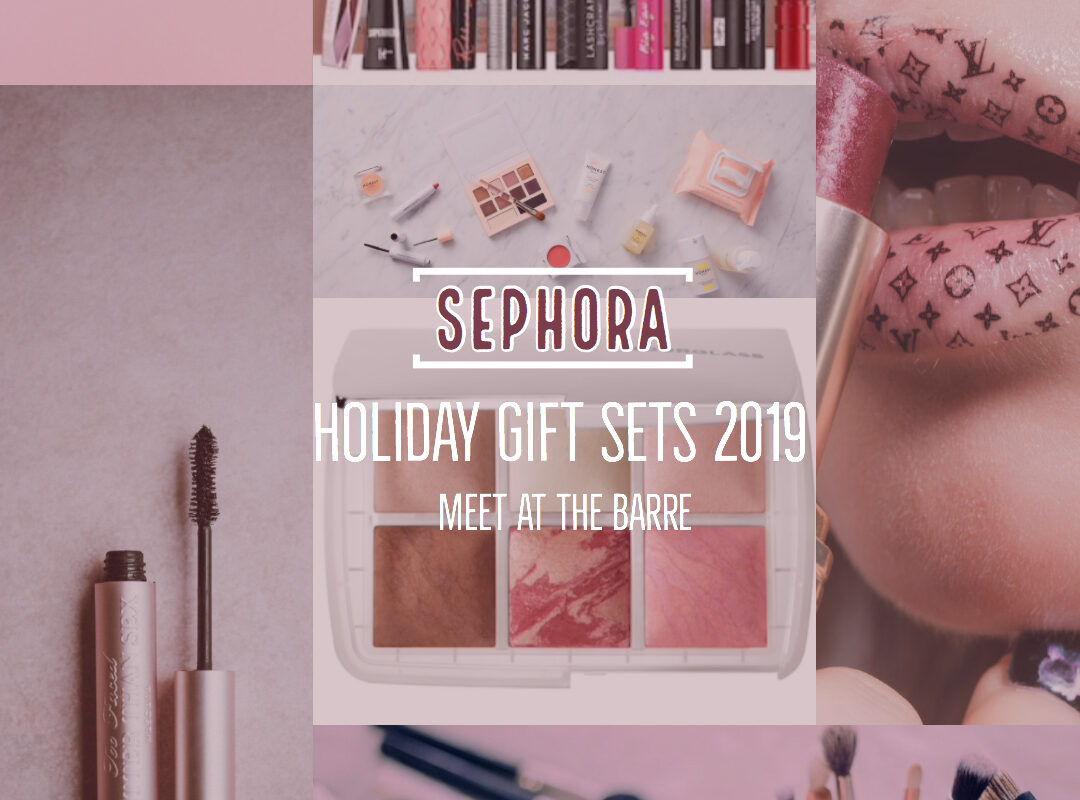 This post may contain affiliate links. Purchasing through them help support this website.
Happy November my dolls!  Did you get your Sephora Beauty Insider Holiday Bonus Card in the mail?!!?!  I am not a Rouge Insider……(this year at least) but if you are, the sale starts for you November 1st.  You get 20% off the entire store with the code HOLIDAYSAVE from November 1st-11th.  If you are a VIB or Insider the sale starts for you November 7th-11th.  This is the time that I stock up on my staples and holiday sets.  Can I tell you how much I love gift sets?!  Especially this time of year with the release of the Sephora Holiday Gift sets?!?!?   It is pretty rare that I go through an entire full-size product, I have about 5 products that I have bought again after I ran out and that is about it.  Mind you I really don't wear much makeup during the week because I have 5 minutes in the morning with a toddler on my leg.  It is nice on the weekends to break out the good stuff and feel a little more put together.  So here are my favorite Sephora Holiday Gift Sets of 2019.
Sephora Holiday Gift Sets 2019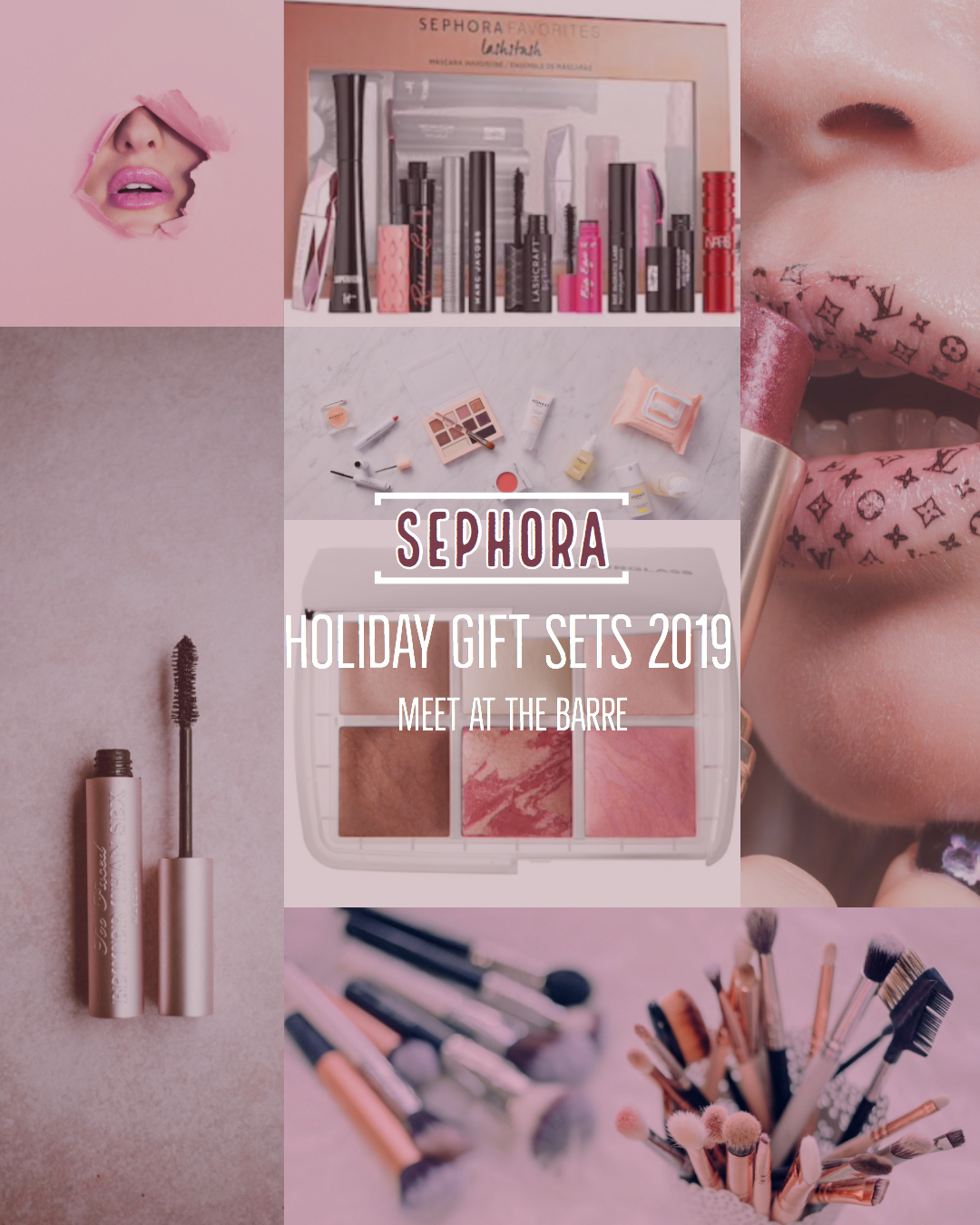 This is my favorite time of year to stock up on all the high-end products because they package them so conveniently in a set that you get to try so many things at an affordable price.  I pretty much buy at least 5 different sets and then live off them over the following months.  Plus, there is always some latest and greatest product coming out that I want to try….I can't help it I get bored easily.  Here are my top 10 gift sets from Sephora.  They sell out fast and then the prices get jacked up on eBay.  I know from prior buyers remorse of years past.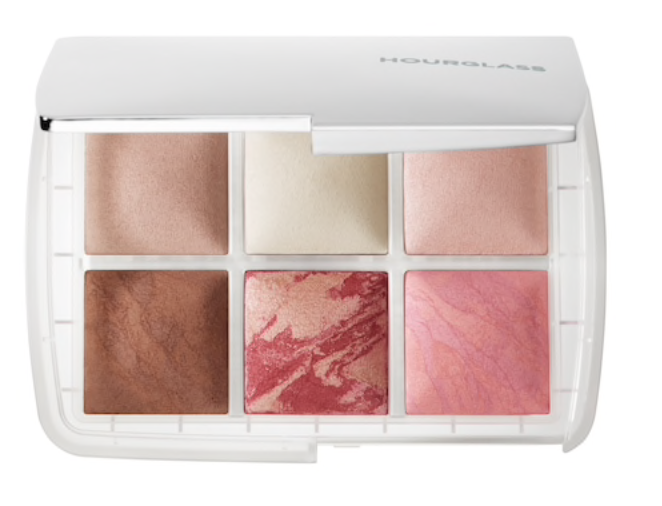 Hourglass Ambient Lighting Face Palette.  These are some of the first palettes to sell out.  I still have my palette from two years ago and it is going strong.  I also gifted one to my mother and she loves it.  It gives the prettiest, most natural air brushed look.  One powder itself is $48-$52 so this is actually a great price point. They also have a smaller one at $52 you can check here.  This would be a really nice gift to a sister in law or the person that has everything.  It is universally very flattering.  Here are all the Hourglass holiday gift sets here.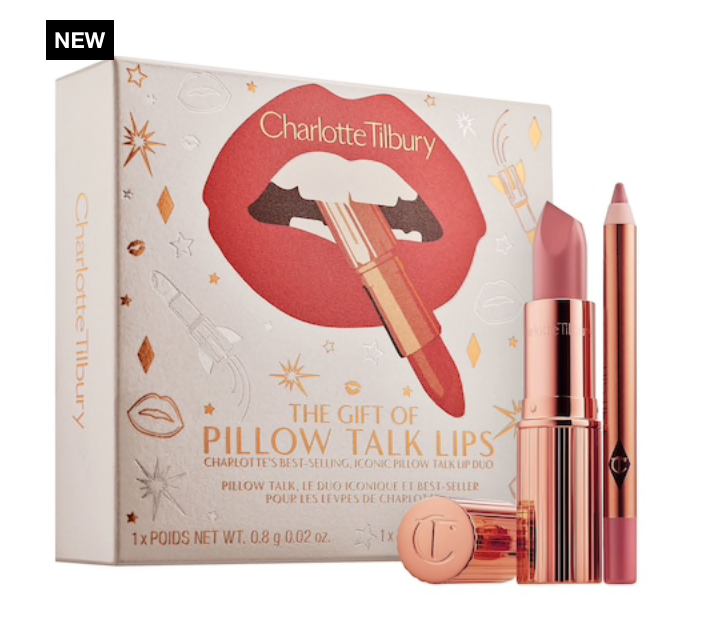 Charlotte Tilbury Gift of Pillow Talk.  Basically every single blogger swears by this lipstick.  It looks good on every skin tone and is the perfect matte mauve.  This will be the first to go.  I actually have it in my cart to see if it really lives up to the hype.  I am also eyeing this eye palette and this face palette.  Check out the rest of her gift sets here.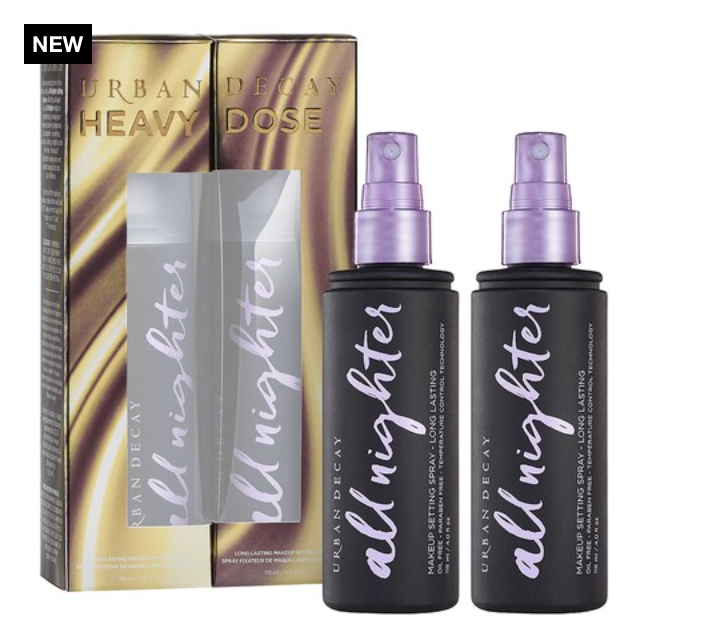 Urban Decay Makeup setting spray.  When you live in Florida with humidity you know this product is the holy grail to combat your face from melting off.  It also really helps prevent transfer of your makeup onto clothes.  I also stock up on these sets during the holidays and they last me all year.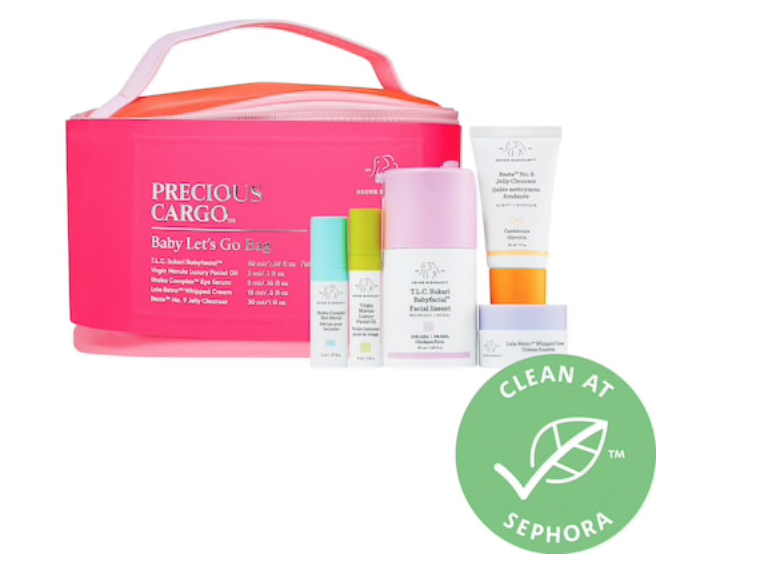 Precious Cargo Drunk Elephant Set.  As I currently am writing this post, I have the baby facial on my face.  It lives up to the hype.  I really try to use it once a week and notice such a difference in how smooth my face is.  It makes makeup go on easier and just gives a nice glow.  I am pretty sure the price of this set is what the baby facial is by itself so it is worth it.  Here are four kits for the holidays by them to choose from.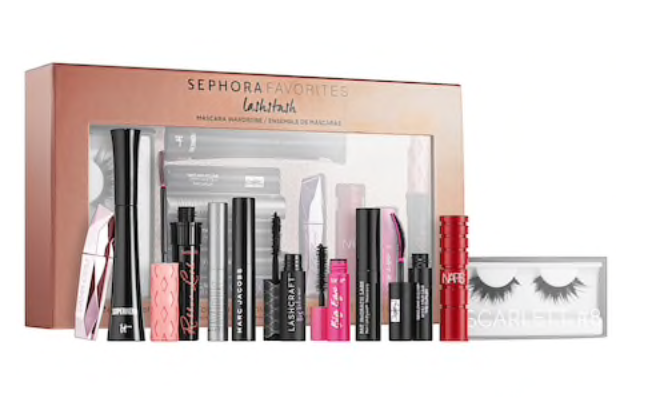 Lashstash.  One of my favorite ways to find my favorite mascara for the year.  Plus, mascaras dry out so quickly and these are great to travel with or throw in your work bag.  This is such a great value!  Also check out the superstars set for under $50 here.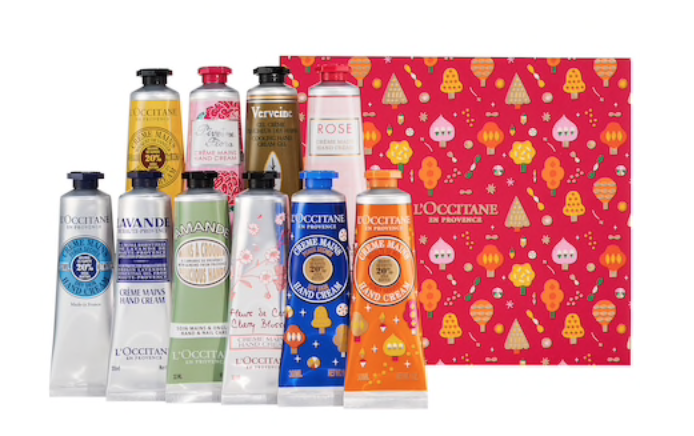 I buy the L'OCCITANE hand cream sets every year and break them up with the sugar lip balms.  They are a nice little gift for people in the office or the oops you got me a gift but I didn't get you one but no fear I had this in my bag for you the whole time kind of thing.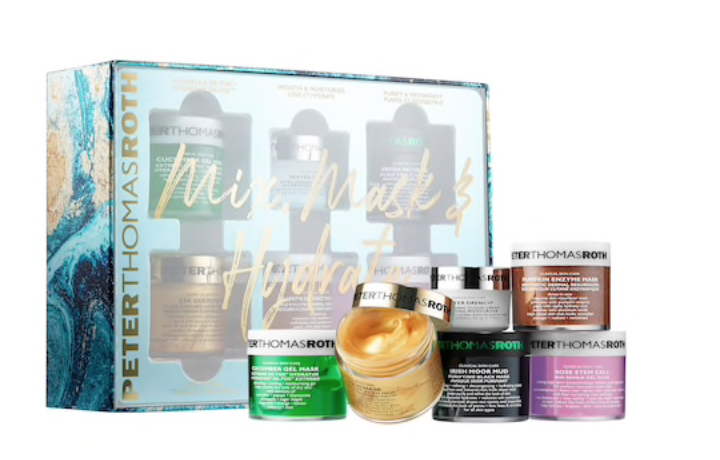 Peter Thomas Roth makes some of my favorite masks and this set is an incredible value.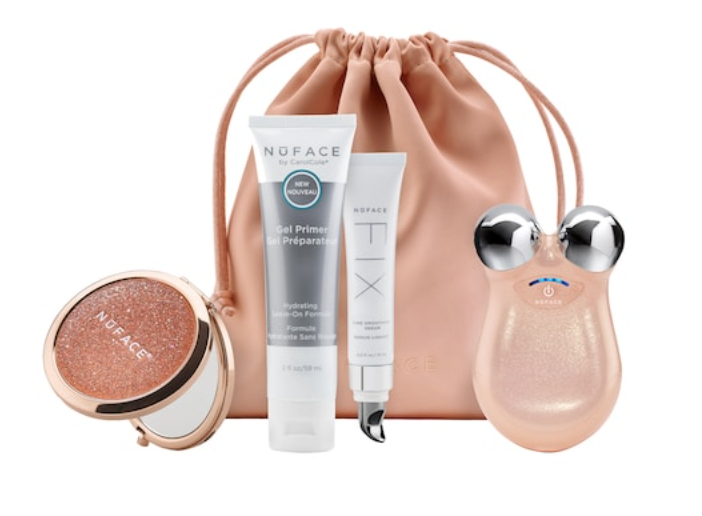 I've really wanted to try the Nuface device and think for this price I may grab the mini one to try.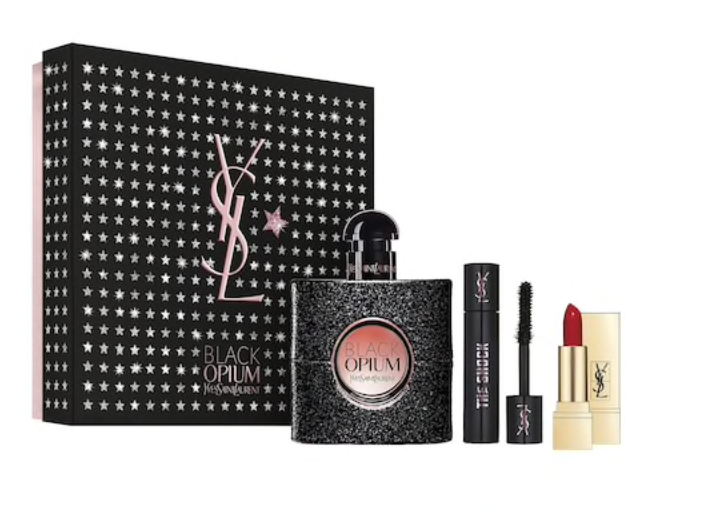 This was my favorite sets from last year.  Black Opium is one of my favorite scents and its comes with a perfect holiday red lipstick plus a mascara.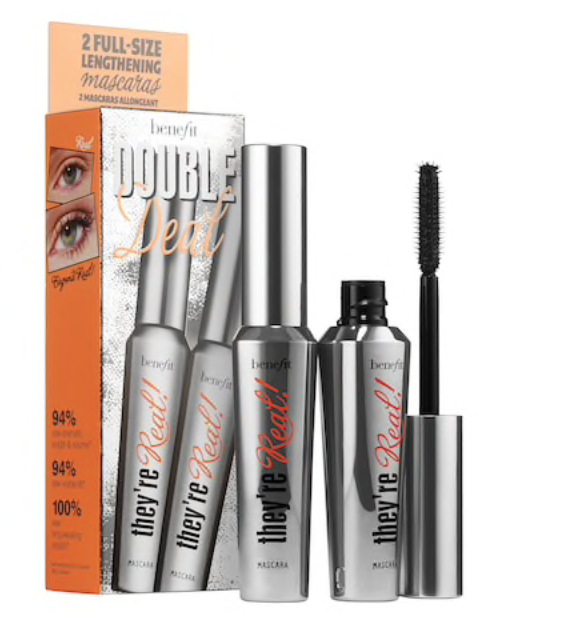 Even though it is impossible to get off at times, They're Real is still one of my favorite mascaras and this is a great price point for two.
Other Honorable Mentions:
There you have it!  My Sephora Holiday Gift set picks for 2019.  Are any of these on your radar?  Tell me what you are shopping during this current sale!  Also, would love to know what you want to see this holiday season.  I know from my analytics this post was a major hit over the years but I also love taking feedback from you.  I know under $50 gift guides are also big hits.  I hope everyone is having a great week!
Follow on Bloglovin
Want first dibs on shopping and sales? Sign up here on Liketoknowit for direct links sent to you
Want my daily posts sent to your email inbox?!?!  Then click here and make it happen
Follow my looks along on Instagram
Pin along with me on Pinterest || Like Meet @ the Barre on Facebook

Reader Interactions