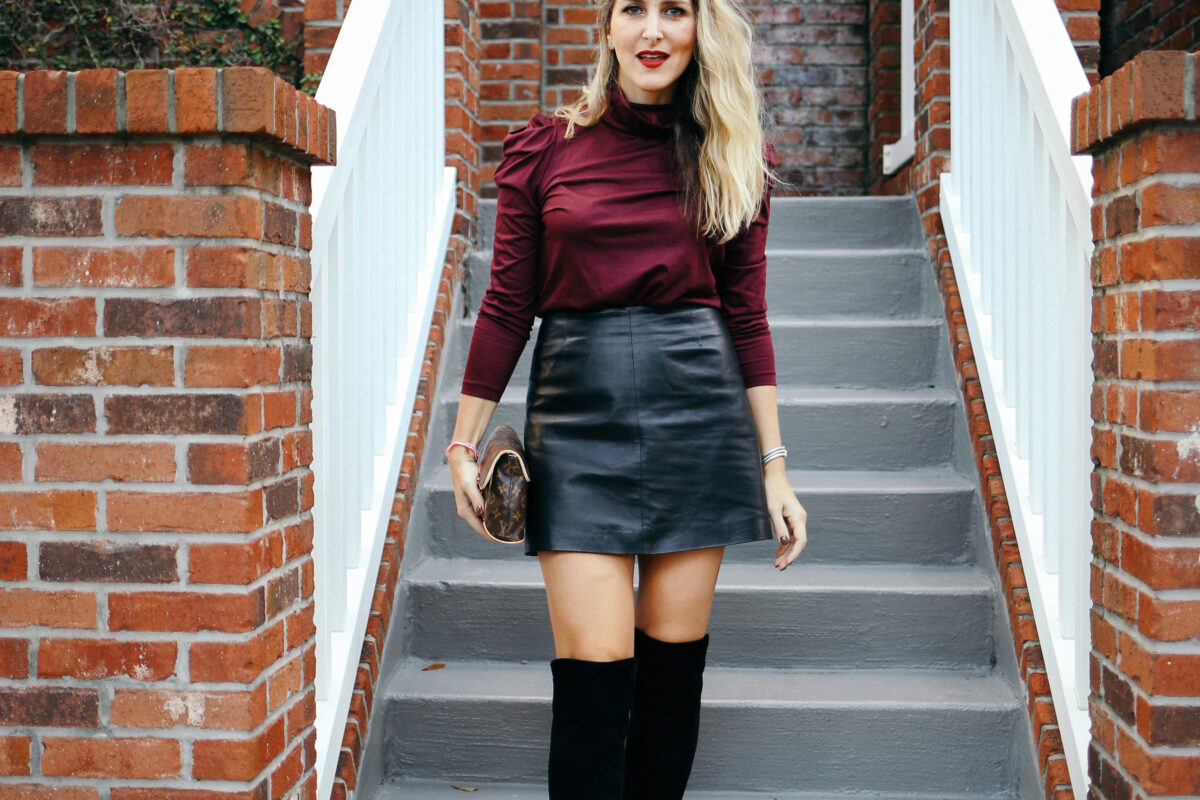 This post may contain affiliate links. Purchasing through them help support this website.
I am pretty sure this is the longest I have ever gone in between posting in my entire 6 years now of blogging.  The holidays were crazy, traveling, then getting back to life/work, etc.  I have finally had a second to catch my breath and sit down.  We also had quite a significant health scare in our household that took over my life.  I am happy to say everyone is doing well now but it definitely made us really evaluate what really is important.  We definitely have a healthier outlook on life and a lot more to be thankful for.  I wanted to check in with a few things I have been loving lately and get back into the groove again of regularly scheduled programming around here.  I hope everyone is having a great start to the year.  We have already been traveling a lot more and it has been such a nice relief from the weekly work grind.  I am including a few of my favorite travel products as well!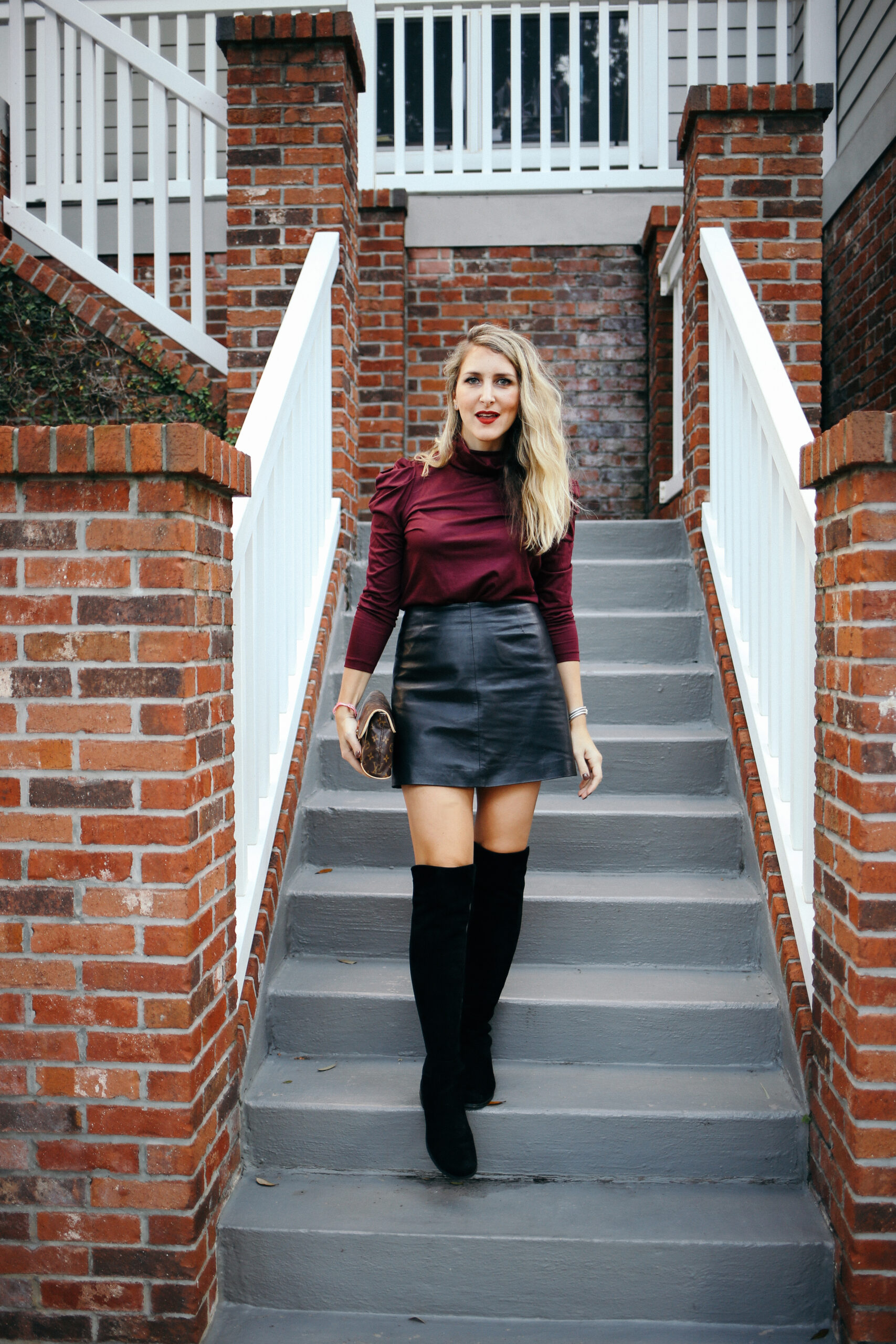 The most flattering top is now 50% off find here ||| Vegan leather skirt find here ||| SW 5050 boots find here (on sale)
I had a ton of questions on my Insta stories about how I've been curling my hair lately.  I wrap it around this curling wand and finish it with this spray.  The spray is pricey but it is so worth it.  It gives the best volume, isn't sticky, and gives the perfect hold for loose natural-looking curls.  It also has lasted me months so there is a good ROI on it.
Always on the quest to find the best natural deodorant.  This one glides on well, doesn't irritate my underarms, and stands up to the FL humidity.
I have been living in this fleece zip-up and these fleece-lined leggings.
I totally splurged on this heart sweater from Splendid and is adorable.  It is a great weight and holds a nice shape.  I've also had this one in my Amazon cart and may finally go for it.
Cough and cold season is here and so far these are my go-to Edelberry gummies for adults and still loving this liquid for Patrick.
THIS travel stroller is the best.   It is so lightweight, has a great under storage basket, and fits in the overhead on the plane.  I've actually been using it daily because I love how compact it is.  The footrest raises which allows Patrick to stretch his legs out.  I am pretty much obsessed.  I also got this travel car seat which weighed about 8lbs and used this strap to secure it to our bag for easier transport through the airport.
I have officially switched over my work bag to a backpack.  I splurged on the MZ Wallace one and it fits everything including my laptop.  My work bag previously was leather and it was so heavy to start with.  There is a laptop sleeve on the inside and tons of compartments to keep you organized.  I wish I would have switched over sooner.
My new favorite skincare product is the Good Genes Lactic Acid treatment from Sunday Riley.  I got a sample of it before I made the full bottle commitment.  It is actually a product that I see a difference in my skin when I routinely use it.  It really smooths out my skin and helps with the redness I have in my cheeks.  It has over 3k reviews for a reason.  It does live up to the price tag.
I need an update in the bra department for sure.  I actually got this Skims bra and love it.  I also got these Calvin Klein ones (the lightly lined v neck bralette).  They are not glamorous at all but are super comfy and look great under sweaters.
There you go.  A few things I've been loving lately!  I hope everyone is doing well and I'm excited to be back on a routine again.  Tell me some of the things that have been on your radar lately.
Follow on Bloglovin
Want first dibs on shopping and sales? Sign up here on Liketoknowit for direct links sent to you
Want my daily posts sent to your email inbox?!?!  Then click here and make it happen
Follow my looks along on Instagram
Pin along with me on Pinterest || Like Meet @ the Barre on Facebook
Reader Interactions