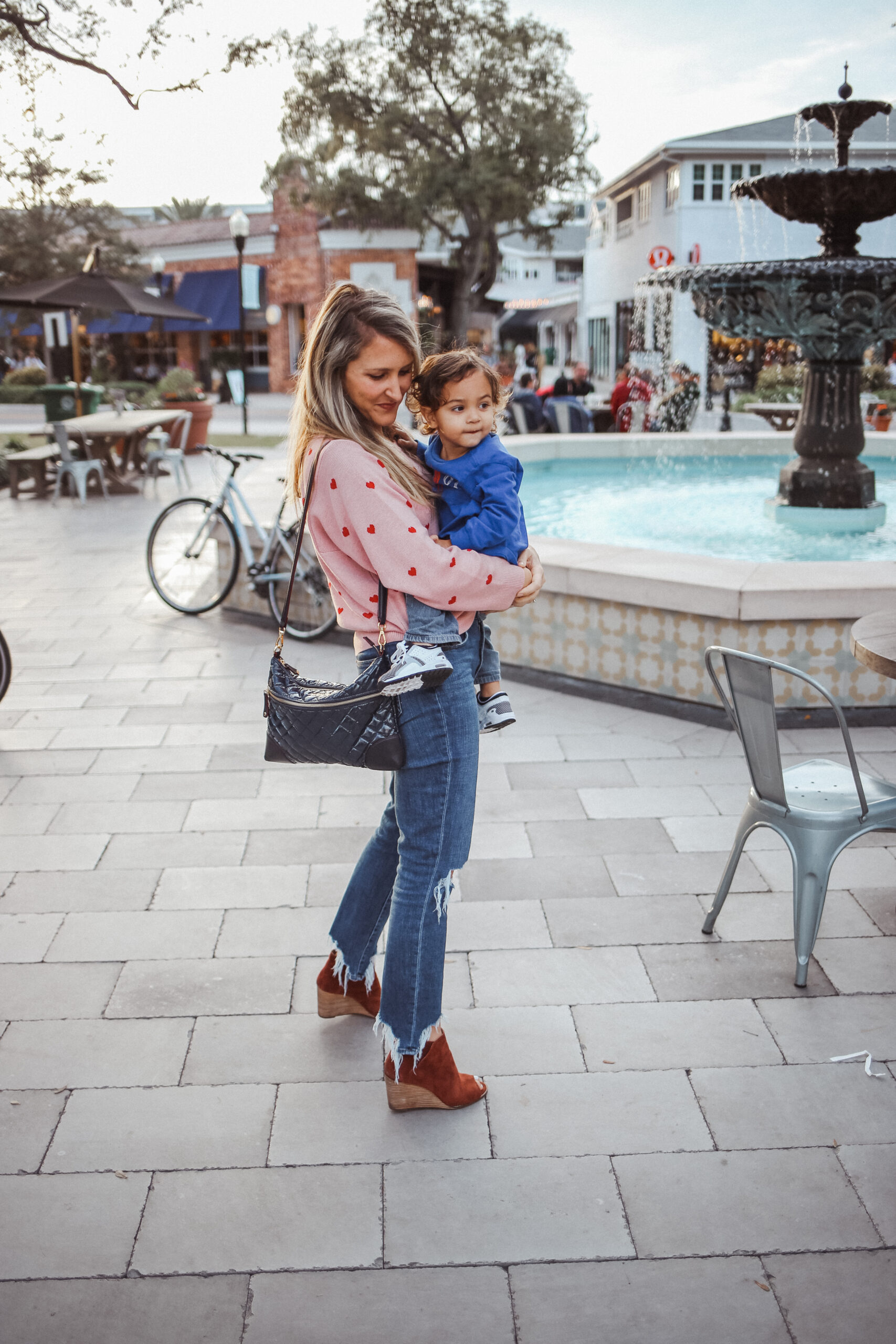 This post may contain affiliate links. Purchasing through them help support this website.
Happy Friday dolls.  I am so glad the month of January is over.  It was pretty rough around these parts with a family health scare and a sleep regression from my little man.  February is our anniversary month and the weather tends to be beautiful in FL.  We have a trip planned to Austin for our five year so definitely feel free to spam me with all my favorites there!  I wanted to share a few favorites that I have had in my carts for this month of all things pink and red.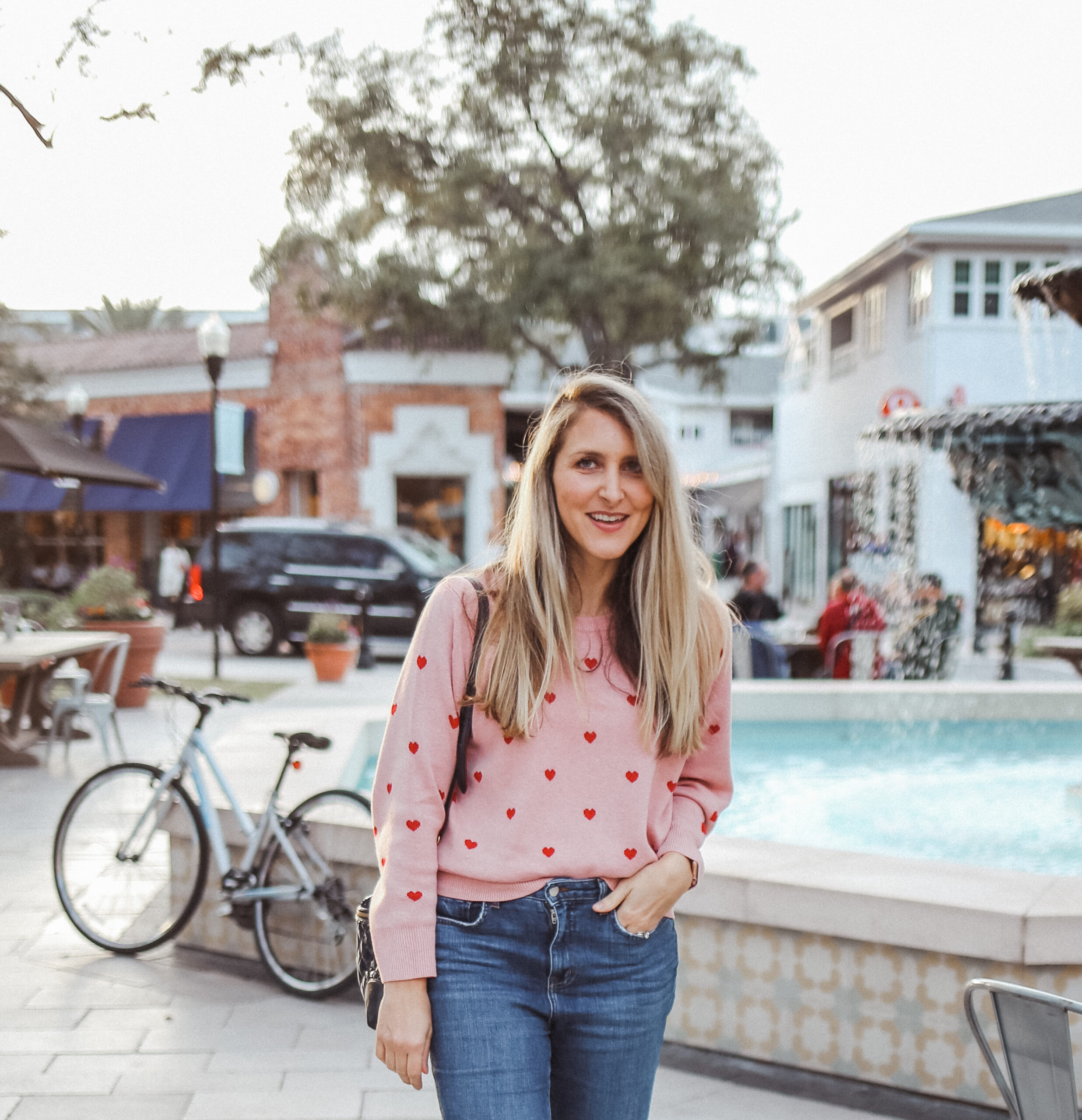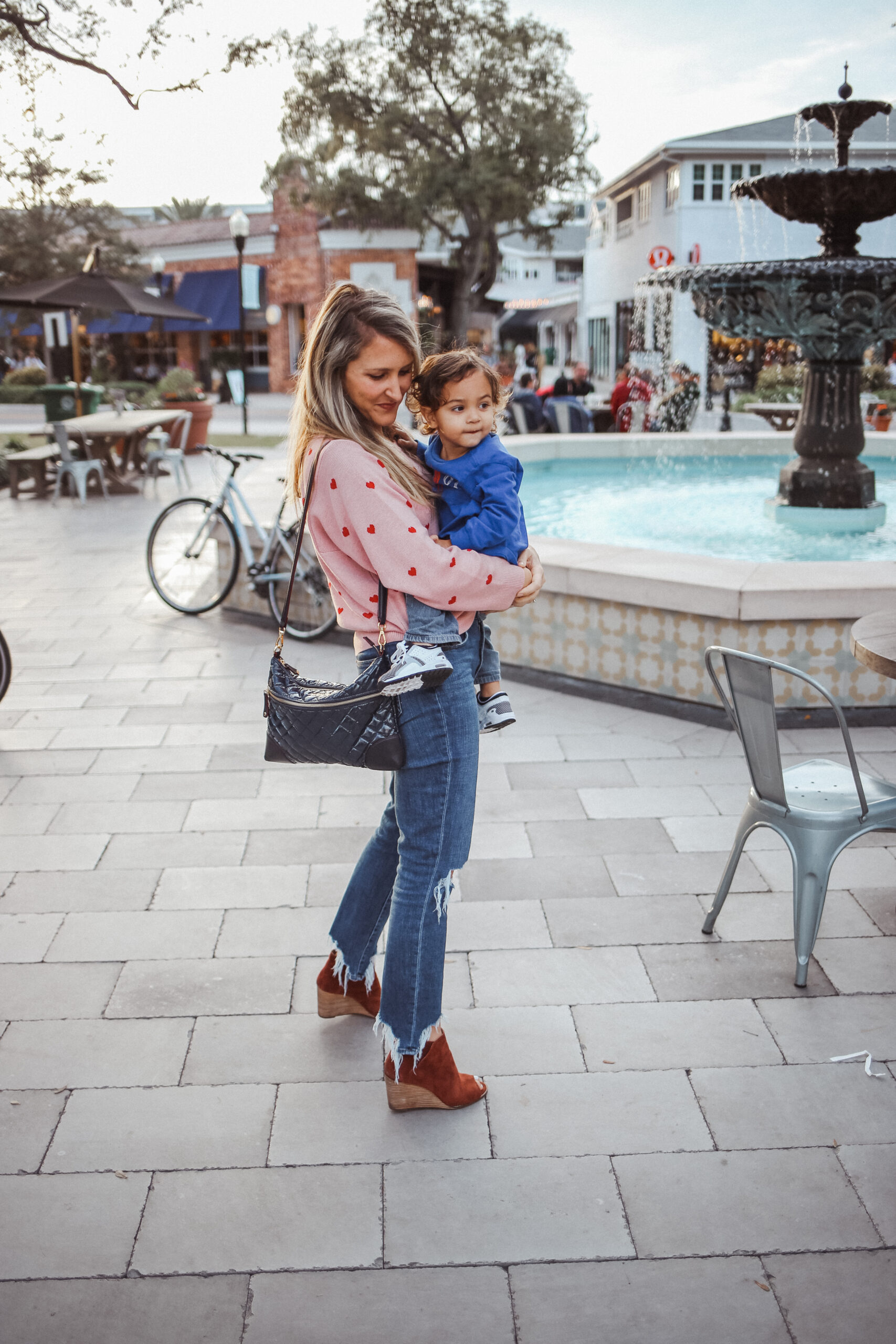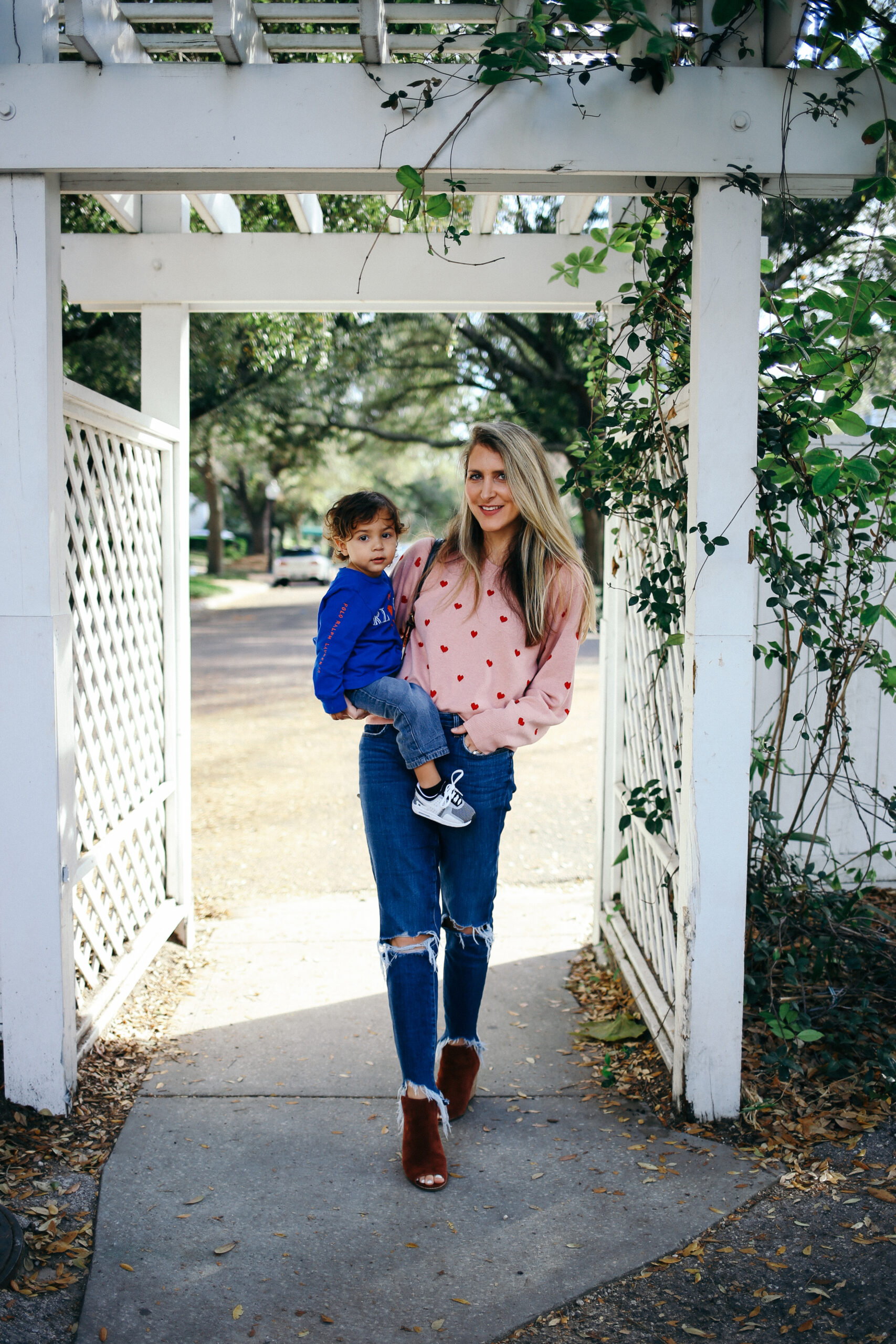 This heart pullover from Splendid is selling out quickly but I found a great dupe for $25 grab it before it sells out here.  Also a cute open back heart cardigan here and T-shirt here.  Bag is MZ Wallace and I'm obsessed.
I had a Mason Pearson brush growing up and it was my favorite.  I am so happy they are making a comeback and are still the same quality.
All these gorgeous hair accessories from Shashi.  I am loving the heart clip.
How adorable is this heart set from PJ Salvage?
One of my favorite gifts to myself was this Yeti cup that actually keeps my coffee hot.
I just ordered this delicate Gorjana lock necklace.  I think it will be perfect for layering.
I pretty much love everything from Tiare Hawaii especially when the FL heat comes back.
This adorable heart bag from Mar Y Sol.
This wine chiller is super chic and would be a nice splurge for yourself.
This is seriously the best invention and you need it.  It folds down to nothing but then opens up to hang dry your delicate glasses.  I honestly buy it for everyone's house warming gift.
These are just a few things on my radar for this Valentine's Month.  Do you have any upcoming travel planned?  Let me know all your Austin recs!
Follow on Bloglovin
Want first dibs on shopping and sales? Sign up here on Liketoknowit for direct links sent to you
Want my daily posts sent to your email inbox?!?!  Then click here and make it happen
Follow my looks along on Instagram
Pin along with me on Pinterest || Like Meet @ the Barre on Facebook
Reader Interactions