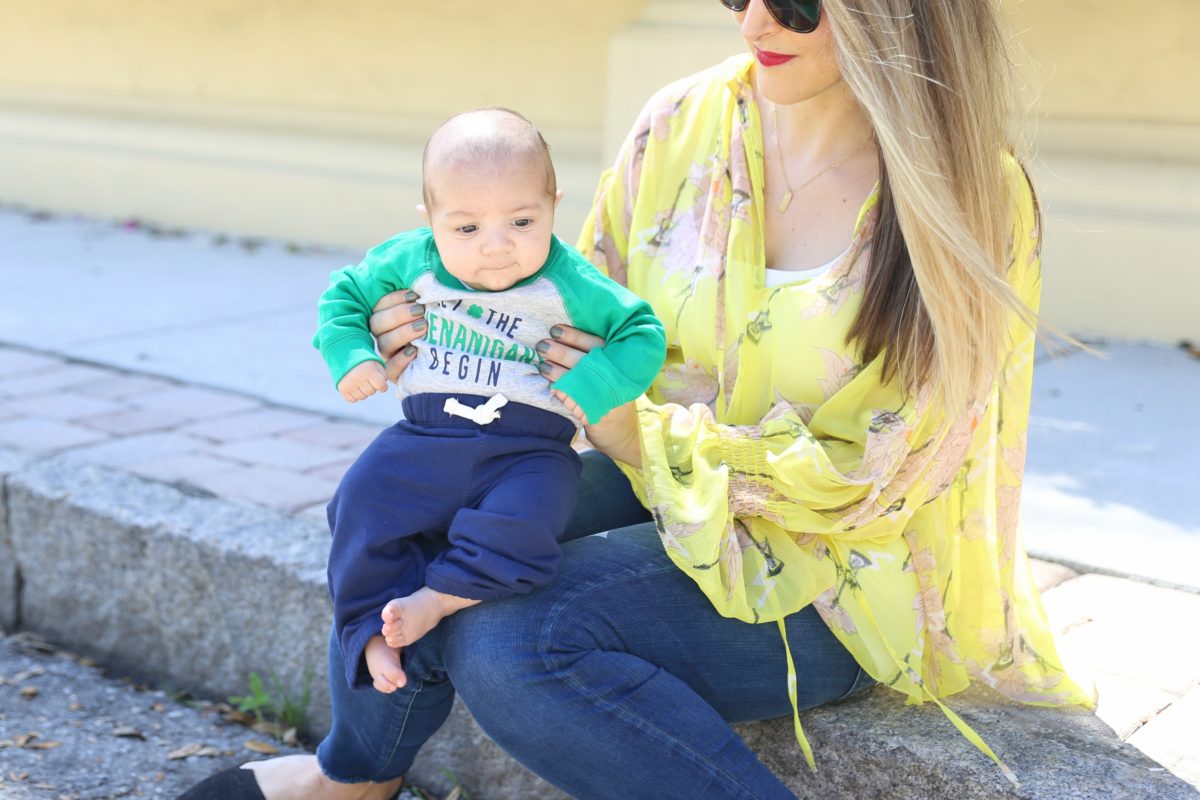 This post may contain affiliate links. Purchasing through them help support this website.
This post is sponsored by Carter's; however, all thoughts and opinions expressed are my own.
I hope everyone had a great weekend!  I am going back to work next month and I'm still in denial about it.  I feel like I'm just starting to really get the hang of things and then I'll have to go back.  Patrick has had so many "firsts" lately and I am loving watching his personality develop.  He is such a smiley baby and has started to coo.  He is just like his daddy with being quite the charmer.  He has whole conversations with you already.  I am a new mommy and I am loving all these first milestones with my little one!  Patrick was born right before Christmas so we got lots of festive holiday outfits.  I love dressing him up in all the holiday themed gear.  He had the sweetest Valentine's Day outfit and how adorable is this St. Patty's getup?  Mark and I actually really started dating around St. Patrick's Day so we both loved this outfit!  I am so excited to be able to work with Carter's this month for their February Sale.  We received so many beautiful clothes for all his showers so I haven't had to buy really much.  Now he is getting bigger I've started picking up a few things.  Oh my there is seriously the cutest clothes out now!  Make sure to use this additional 20% off coupon!
I've had such a fun time dressing him up and making sure to document all his milestones.  I put him in his Pottery Barn chair and put his stuffed elephant next to him.  I can't wait to see the difference in them as he continues to grow!!  My mother told me that when I was a baby, the Carter's headquarters were located in Needham, MA which was about a half hour from where we grew up.  A bunch of her mom friends would carpool over and update for each season or growth spurt.  I was a Carter's baby growing up and I just love that the brand has stood the test of time and now I can dress my little man in them.  Carter's is known for their quality products.  They wash and wear beautifully.  I also love that they have so many price points.  I just ordered some of the organic cotton pj's and they are incredibly soft!  My husband Mark played baseball growing up and is a huge Yankees fan.  I picked up this pinstrip onesie and pant outfit.  I can't wait to get some pictures together in it!  Also, how adorable is this shirt and short combo is?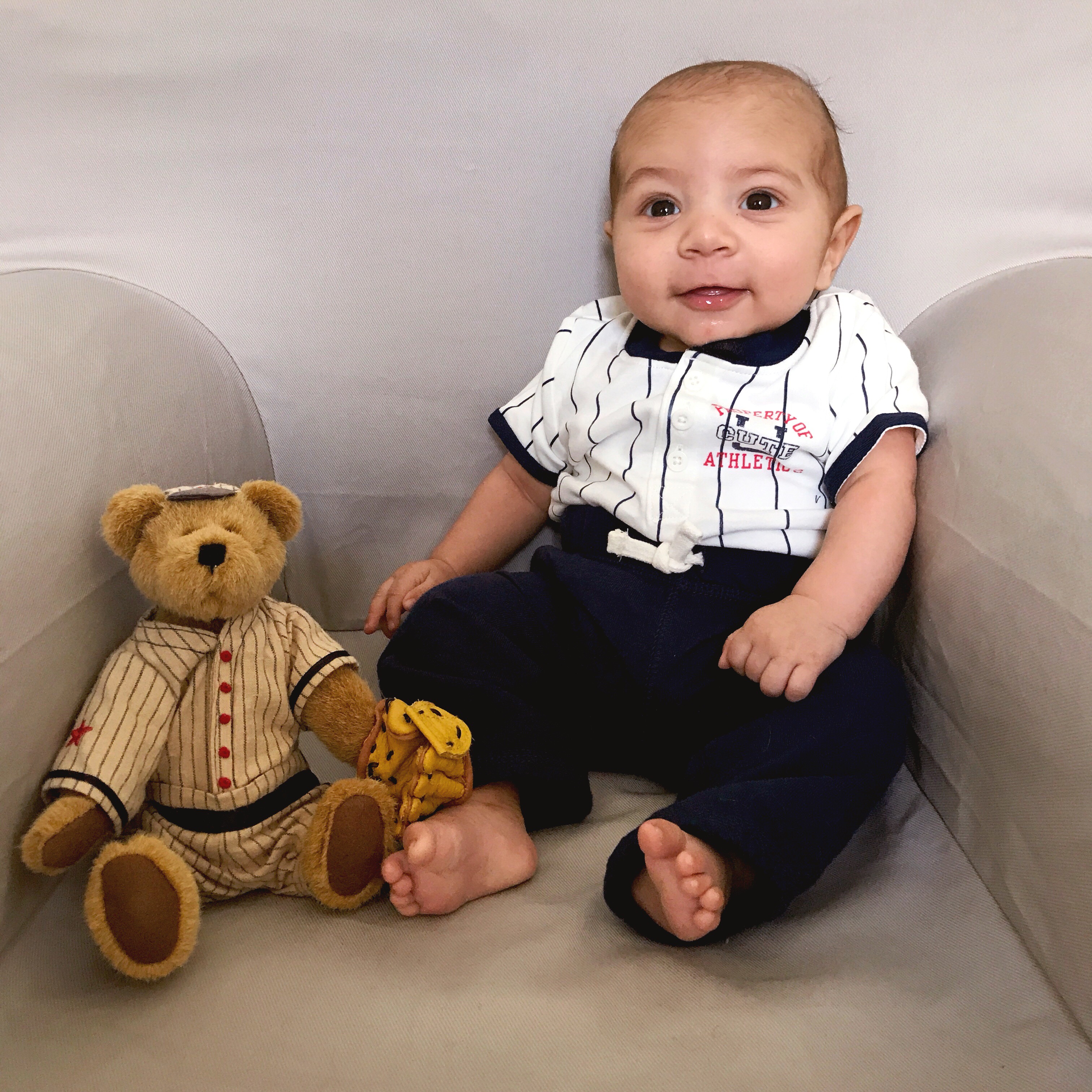 Carter's is a household brand known for baby clothes.  With this great sale you can definitely add some essentials and adorable pieces to build your babies wardrobe.  The Spring clothes for babies are so cute!  It is so hard to narrow it down right?  The baby sale is continuing from February 20th to March 5th with the coupon code till the 12th.  What pieces are on your radar?  This is a great time to stock up on the essentials or grab that baby shower gift for your coworker.
Follow on Bloglovin
Want first dibs on shopping and sales? Sign up here on Liketoknowit for direct links sent to you
Want my daily posts sent to your email inbox?!?!  Then click here and make it happen
Follow my looks along on Instagram
Pin along with me on Pinterest || Like Meet @ the Barre on Facebook
Reader Interactions