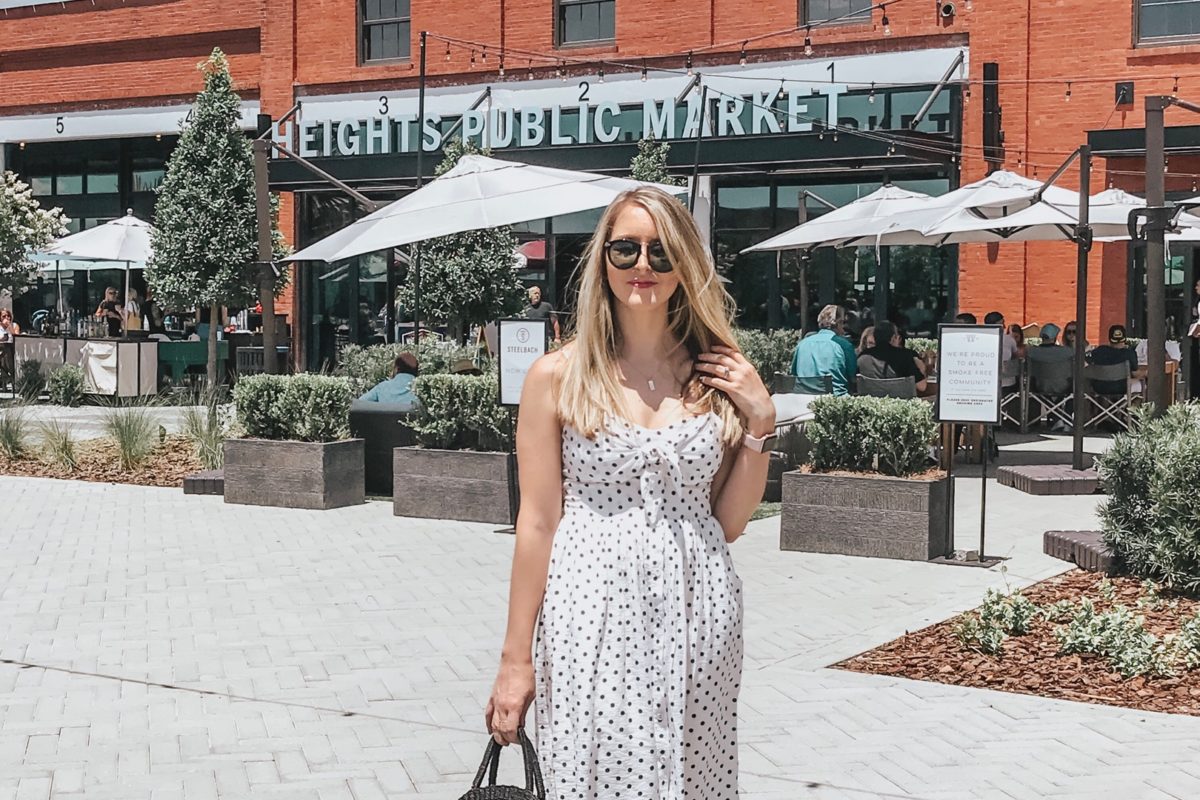 This post may contain affiliate links. Purchasing through them help support this website.
I seriously cannot believe we are already into May.  My little person is going to be 5 months old tomorrow!  He has started rolling over pretty consistently and he's pretty proud of himself for it.  I can now no longer leave him on his playmat and complete my household tasks.  It is so fun to watch how quickly they change on a daily basis.  He went from reaching his arm back behind him to rolling over in pretty much a few days.  I put him in his exersaucer and he used to just chew on the seat insert and now he's moving all the pieces around.  They make so many strides.  I am pretty obsessed with this child.  Even after I put him down I scroll through my phone looking at pictures and videos.  I truly feel blessed to be his momma.  Okay, let's get into some favorites from the week!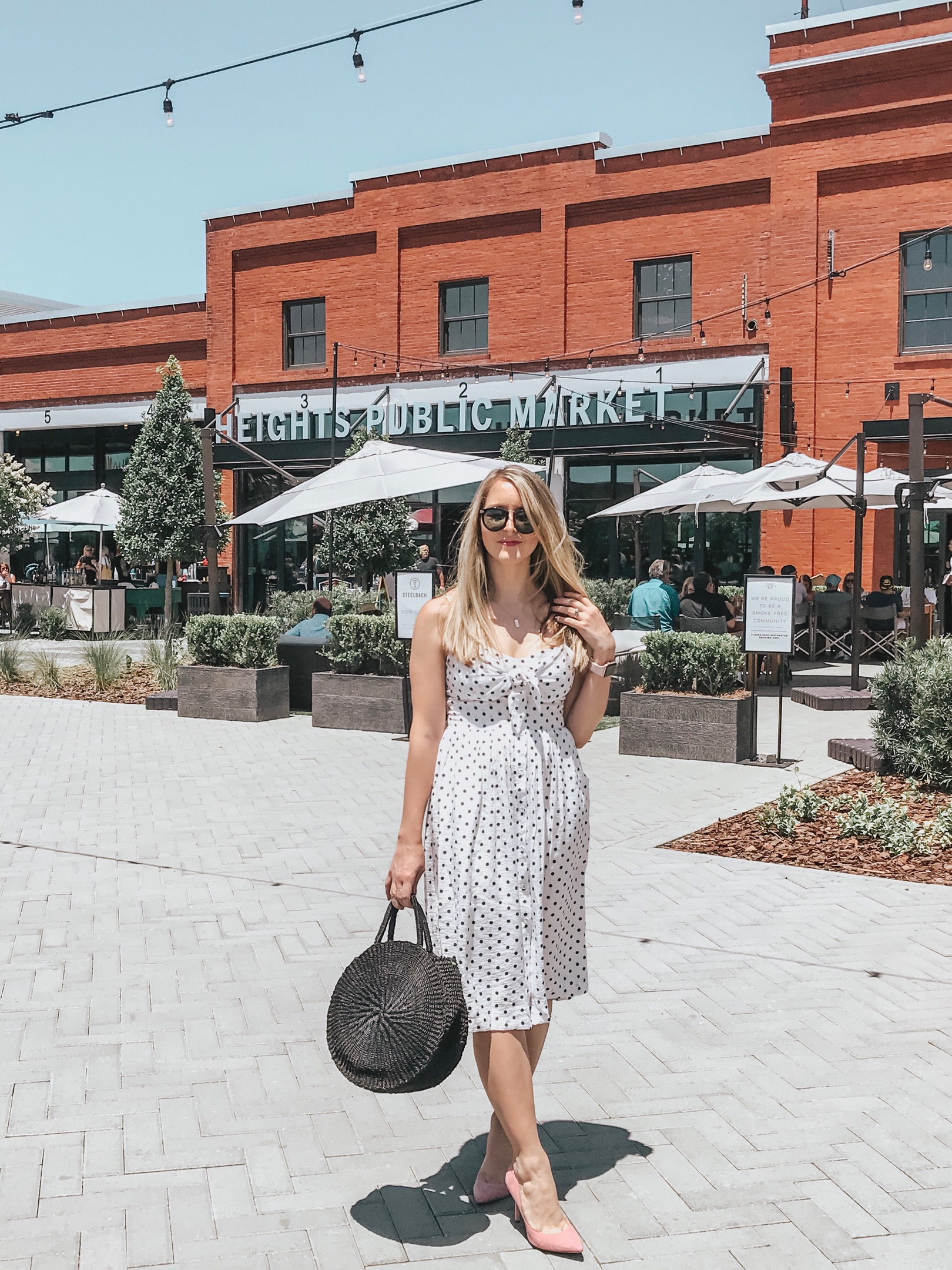 This has been one of my highest performing Instagram posts!  This polka dot dress is under $30 and adorable on. It has pockets and doesn't wrinkle.  So perfect for the Spring/Summer.  This large circle bag is back in stock and it has a long strap as well you can use.   Also, totally loving this straw purse and such a great price point!  These pink pumps have been on major rotation.
I picked up these pajamas and they are such high quality.  Great weight and perfect for nursing.  I would say to size up because they run small.
Did you see my post about what you need to pack in your delivery bag?  More importantly what I packed and which I hadn't?!?  Check it here.
A great Spring top that would look good with pretty much everything.
I am so in love with this dress but it's not nursing bra friendly.  The things I have to think about now.
I've been wearing Patrick around the house and doing barre leg workouts.  Here is a great printable workout!
How good does this recipe look?  I think I may even get Mark to try it.
Free overlays to use for Lightroom.  I personally love the sparkler one.  Creative Market also has a ton of freebies and value packs.  Make sure to check them out as well.
Alright, it's your turn now to link up and tell me your favorites from the week!
Follow on Bloglovin
Want first dibs on shopping and sales? Sign up here on Liketoknowit for direct links sent to you
Want my daily posts sent to your email inbox?!?!  Then click here and make it happen
Follow my looks along on Instagram
Pin along with me on Pinterest || Like Meet @ the Barre on Facebook
Reader Interactions