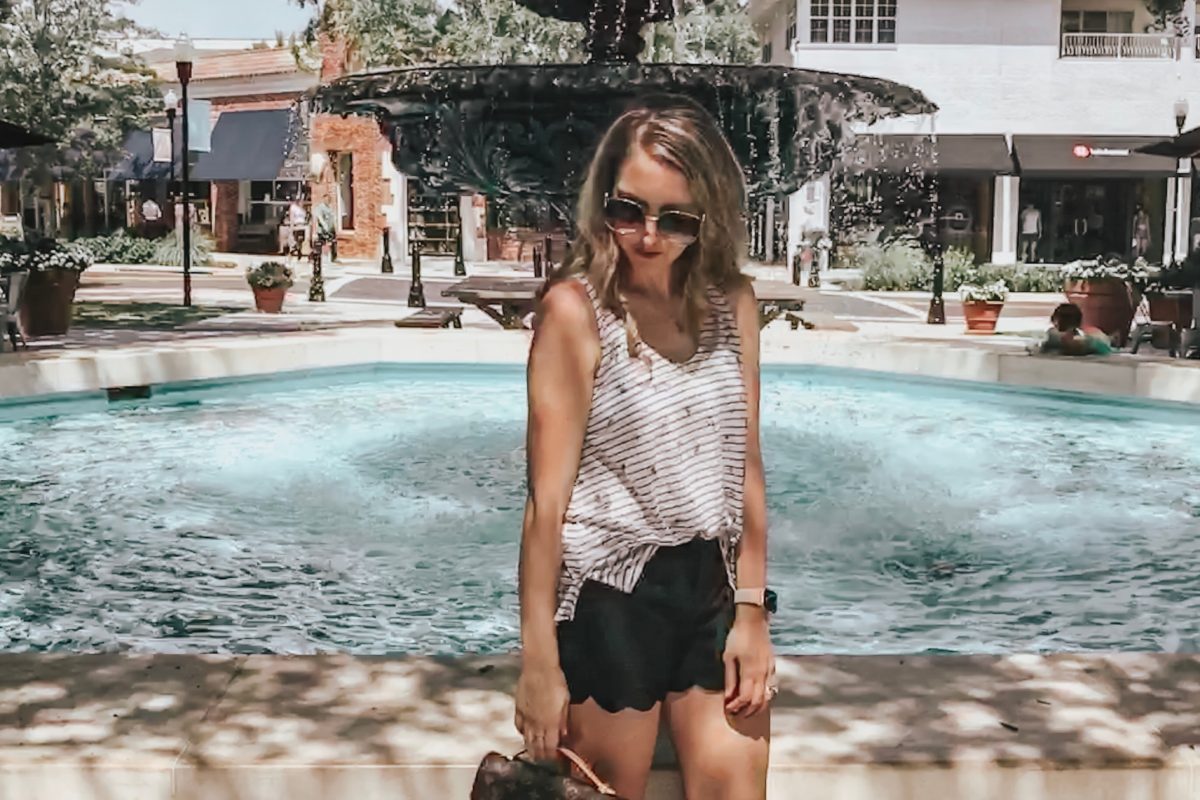 This post may contain affiliate links. Purchasing through them help support this website.
Happy Friday dolls!  Seriously I feel like the month of June has not even existed, it has gone by so fast!  I can definitely tell the Florida heat is kicking in, it has been in the mid 80s even when I leave for work.  I feel like I'm going to blink, the Summer is going to be over and football season will be here.  I hope everyone had a great week.  Work has been particularly crazy with all the kiddos out of school, the clinics have definitely been very busy.  I keep on waiting for the little breath of fresh air break but it just hasn't seem to happen yet. Let's get into a few favorites from the week!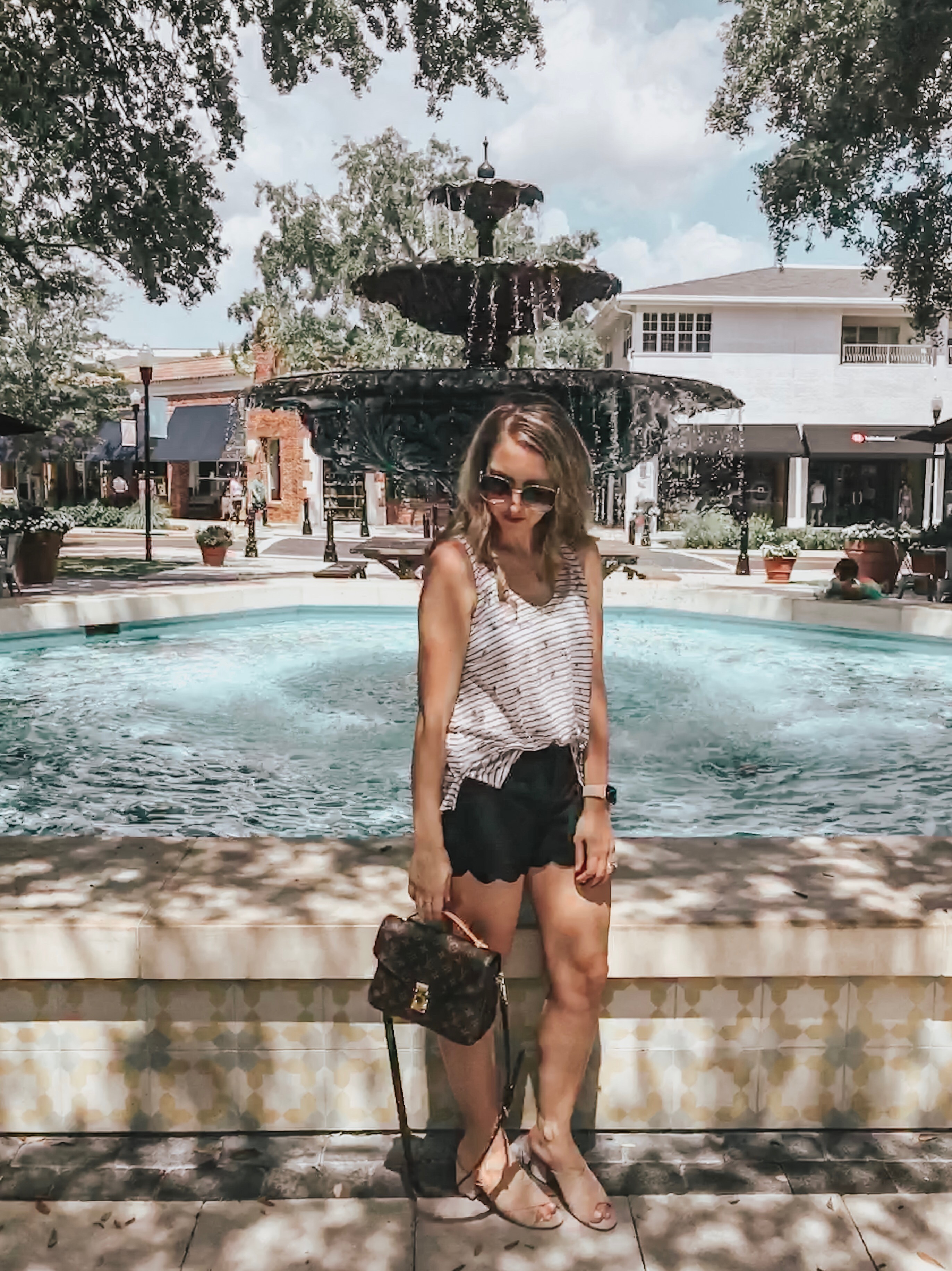 This top (Joie Izobel tank) is half off and so cute to throw on during these scorching hot days.  My favorite scallop shorts from Club Monaco are back and fully stocked.  I also picked up these tie front pants from Scotch and Soda and they are so flattering.  Did you know that Shopbop is carrying Baublebar pieces now?  I love these earrings.  Also, make sure to check out their current sales.
One of those Summer dresses you pretty much live in.
I have been loving the Gixo app for at home workouts.  You can join an active class whenever the schedule works for you which is very helpful with an unpredictable little person.  They definitely get me sweating and sore the next day.
I love salad recipes when it is so hot out and I don't want to turn on the oven.  How delicious does this look?
I was so excited to see that one of my pictures from our stay at the Fairmount Copley last Summer made it into Readers Digest.
Nothing makes me feel more like a superhuman mother than making homemade baby food for Patrick.  I've been using this machine and it makes it so ridiculously easy.
Now it's your turn!  Link up and tell me your favorites from the week and what your plans are for the weekend.
Follow on Bloglovin
Want first dibs on shopping and sales? Sign up here on Liketoknowit for direct links sent to you
Want my daily posts sent to your email inbox?!?!  Then click here and make it happen
Follow my looks along on Instagram
Pin along with me on Pinterest || Like Meet @ the Barre on Facebook
Reader Interactions