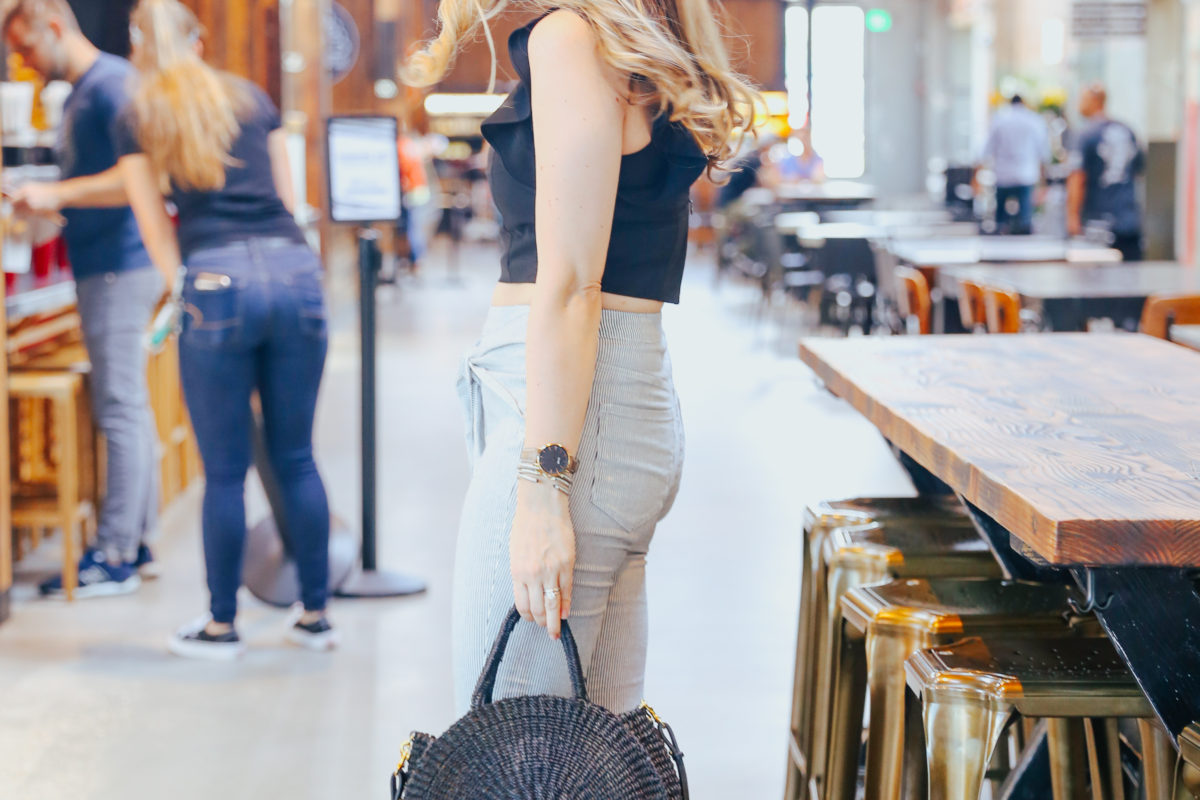 This post may contain affiliate links. Purchasing through them help support this website.
Welcome back to the work week.  I seriously need one more day.  I had such a nice weekend with Mark and Patrick!  The weather has been scorching hot but we are trying to get out early and soak up the city before the mid afternoon heat sets in.  We made it over to Armature Works early and what a difference it made!  We actually had some room to breathe and check out the sites without the masses.  My friend Sarah came and met us for lunch!  She is 36 weeks pregnant and I can't wait to meet her sweet baby Hayes.  It is so fun being able to see all my friends become mommas.  I love sharing any advice that I can since it is all so fresh in my mind.  That is another reason why I love this blogging community.  I feel like everyone has the best knowledge and advice.  Also the encouragement!  I have been what feels like surviving these past few weeks with my little one not sleep and being back to work full-time.  I appreciate everyone reaching out and giving me support and advice.  There is light at the end of the tunnel.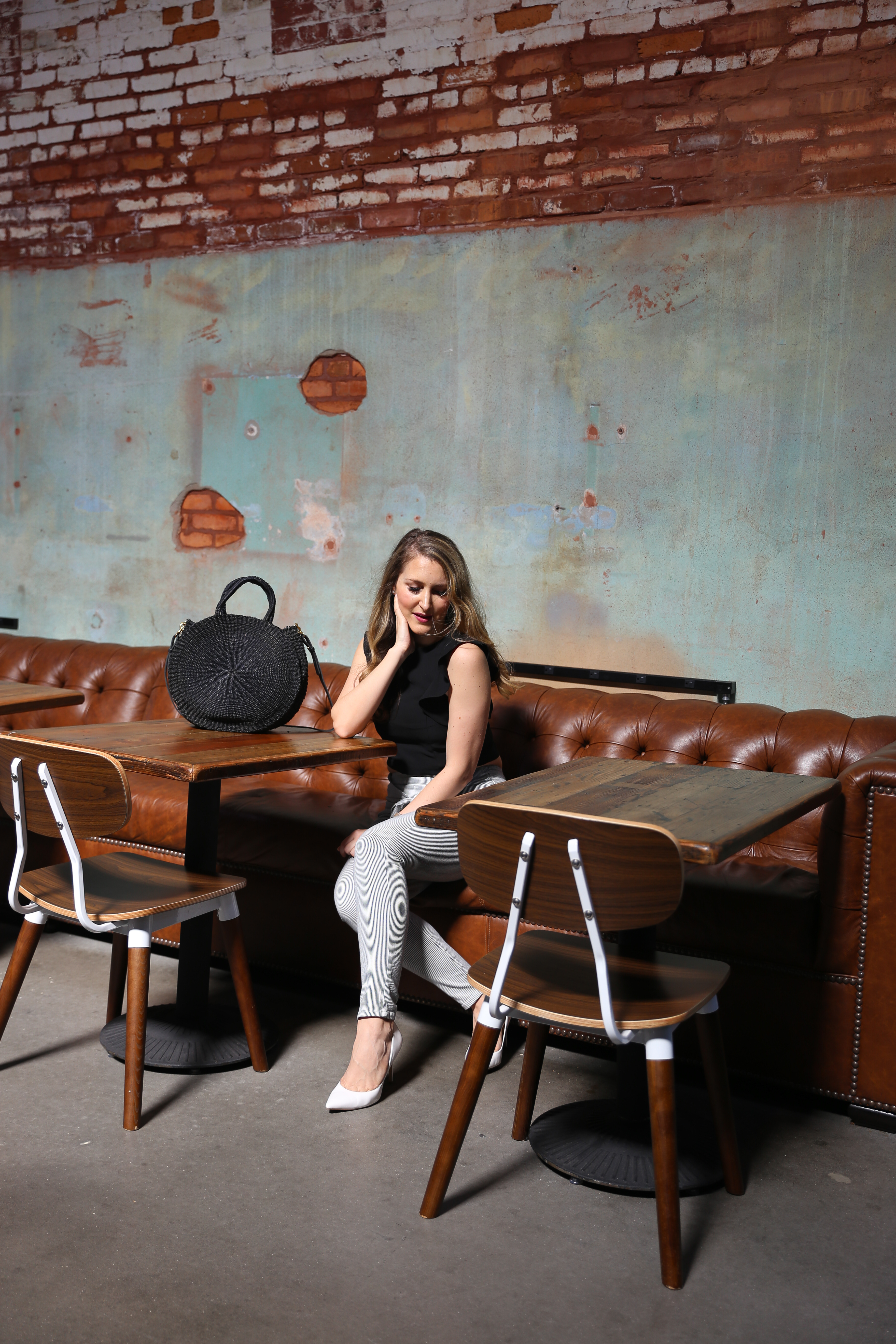 I wanted to share a fun outfit that I wore this weekend.  I have been trying to get in (my goal!) is three at home workouts a week.  I'm starting to feel a little more comfortable in my clothes again.  I'm still not 100% there but I feel like I'm on the other side of it now.  The only thing I have to be careful with is making sure things are nursing friendly.  That is why I like two pieces, easy access.  I absolutely adore these tie front pants from Scotch and Soda.  They are super flattering and are true to size.  I paired it with an older black crop top but this one would look great with it and under $30.  These white pumps (on sale in select sizes!) are the best investment.  They seriously go with every outfit!  I finished it off with my Clare V straw tote.  I love how much it fits and it just makes every outfit.
The weekend was rounded out with taking a few family photos (can't wait to share!)  A delicious burger at Ulele on the water.  Lots of laundry, making Patrick's baby food for the week (wow that makes me feel like a super mom), and trying to sneak in any spare naps that I can to make up for my sleep deprivation at night.  I try to get as much done on the weekend to prep for the week so it's pretty much grab and go.  I hope you had a great weekend!  Linking up with Biana.  xoxoxo
Follow on Bloglovin
Want first dibs on shopping and sales? Sign up here on Liketoknowit for direct links sent to you
Want my daily posts sent to your email inbox?!?!  Then click here and make it happen
Follow my looks along on Instagram
Pin along with me on Pinterest || Like Meet @ the Barre on Facebook
Reader Interactions