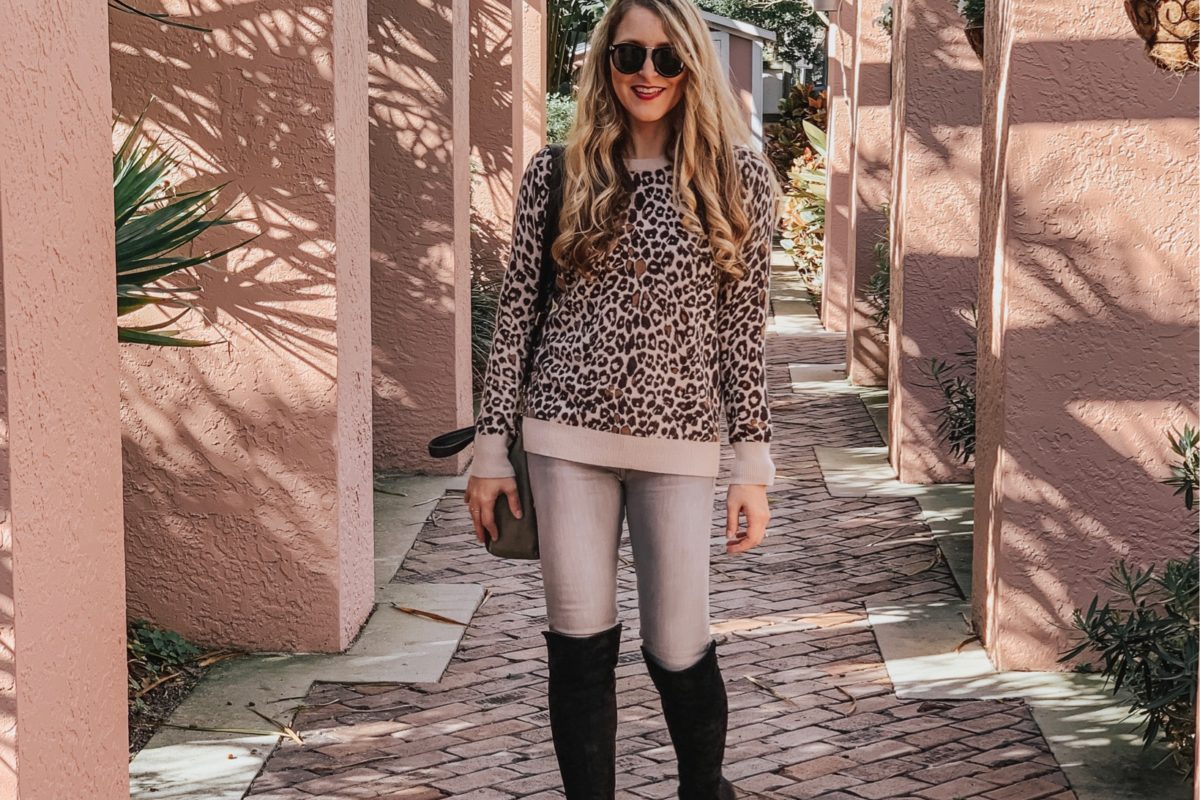 This post may contain affiliate links. Purchasing through them help support this website.
On a total side note, I am always super impressed with bloggers who have a month of posts ready.  For the five years I've been blogging I have never had more than one or two posts ready to publish at a time.  I am very what strikes me to talk about at the moment kind of person.  I am trying to get better about outlining topics that I want to talk about for the New Year.  I have a draft post about my experience with the Faster Way to Fat Loss.  I have gotten a ton of inquiries about that and I can't wait to share all about it.  I also am planning to do giveaways on my Instagram over the next few months.  I am so fortunate to be on a lot of mailing lists and there is no way to be able to actually use all the products.  I want to share the wealth with everyone so I plan on doing a fun giveaway at least once a week.  I will definitely keep you in the loop!  Now, I know that leopard is not groundbreaking by any means but I just picked up this sweater (cashmere, buttery soft, and worth the splurge) and now I'm totally drawn to all things leopard right now.  Here are a few leopard pieces on my radar!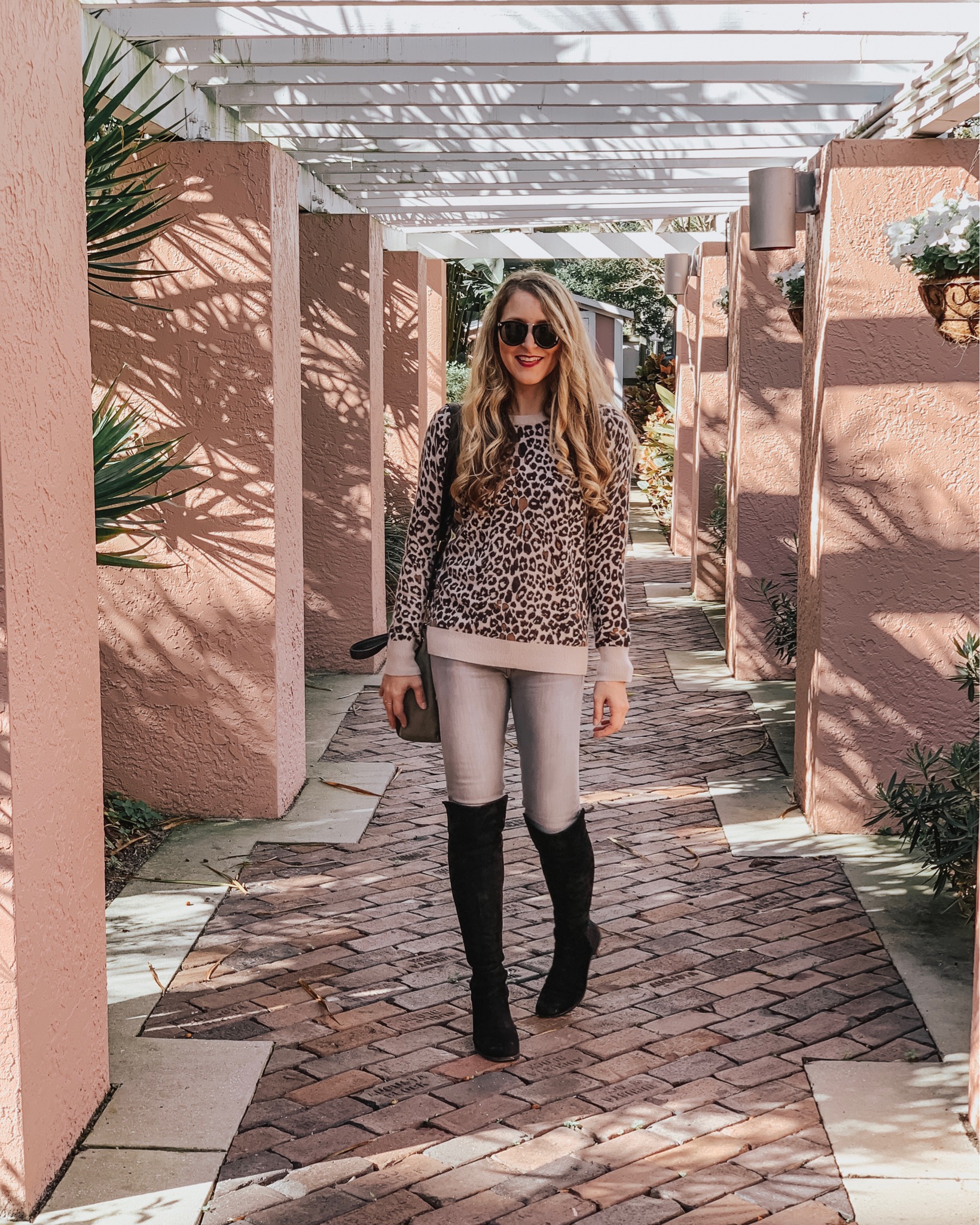 Shop This Post
Leopard Sweater here  |||  Loving this one from Cupcakes and Cashmere  |||  Budget Friendly here
Jeans Rag and Bone here |||  Budget friendly here
OTK 5050 boots by Stuart Weitzman (still look as good as the day I bought them) |||  Budget friendly here
Sunnies here |||  Budget friendly here
Other Pieces I'm Eyeing

It feels so good to get back into the swing of things.  What a difference a little blog break and refresh can do!
Follow on Bloglovin
Want first dibs on shopping and sales? Sign up here on Liketoknowit for direct links sent to you
Want my daily posts sent to your email inbox?!?!  Then click here and make it happen
Follow my looks along on Instagram
Pin along with me on Pinterest || Like Meet @ the Barre on Facebook
Reader Interactions