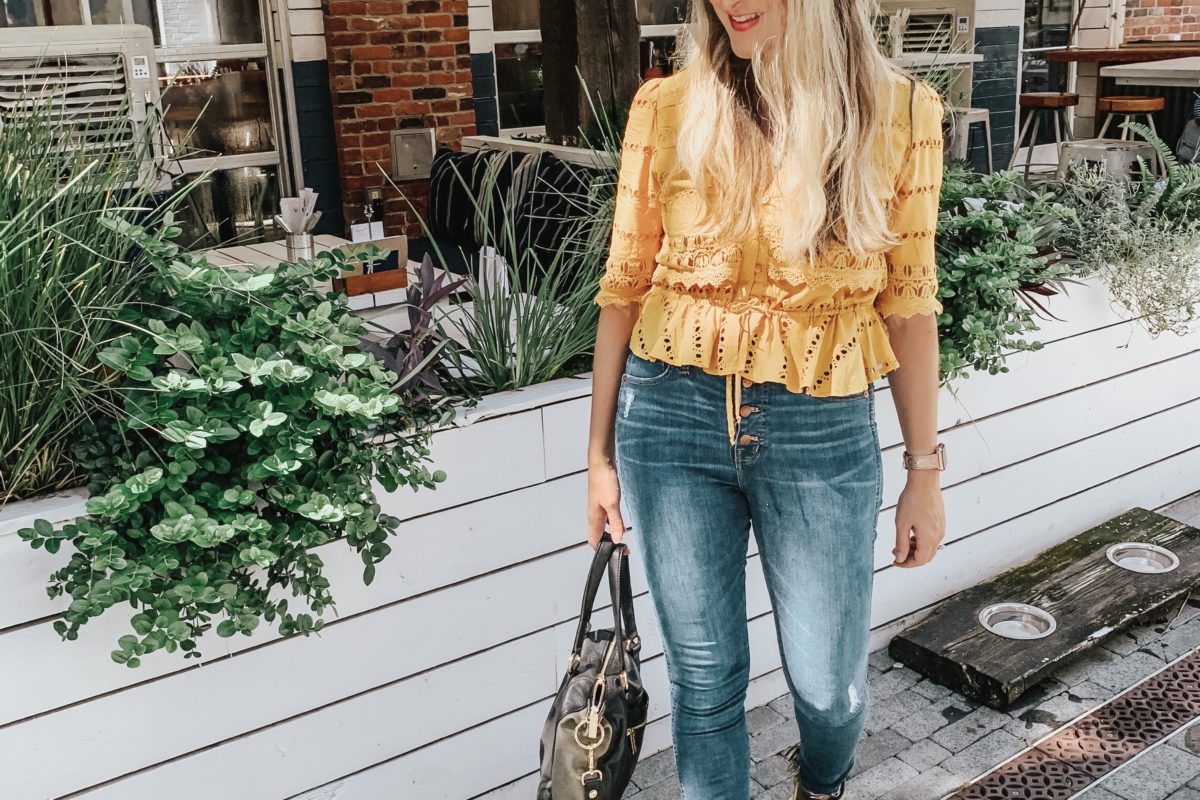 This post may contain affiliate links. Purchasing through them help support this website.
With the new algorithm on Instagram, I feel like it is impossible to see my favorites in my feed anymore.  I miss the days of the chronical order.  What are your thoughts on Instagram hiding likes?  I actually am totally on board for this.  I feel like there is so much pressure for a post to deliver a lot of likes and find myself posting less often because I don't want a post to "tank".  I also don't use Instagram as a sole means for income so for me, my livelihood/bills do not rely on Instagram foot traffic.  I wanted to share a few recent looks and have all the links to find (plus great affordable options as well) for you.  I hope everyone had a great weekend!  It has been raining nonstop in Florida.
We finally got a break in the weather and headed to Busch Gardens Bier Fest.  It runs for a month and just started.   We love taking Patrick there because of all the animals.  He is so good at recognizing all of them and has the cutest little antics for each of them. His giraffe and monkey are adorable. We got a 10 sample lanyard and it was plenty to get a great sampling of the food and drinks.  My favorite was the pretzels with beer dipping sauce.  Great way to spend the afternoon.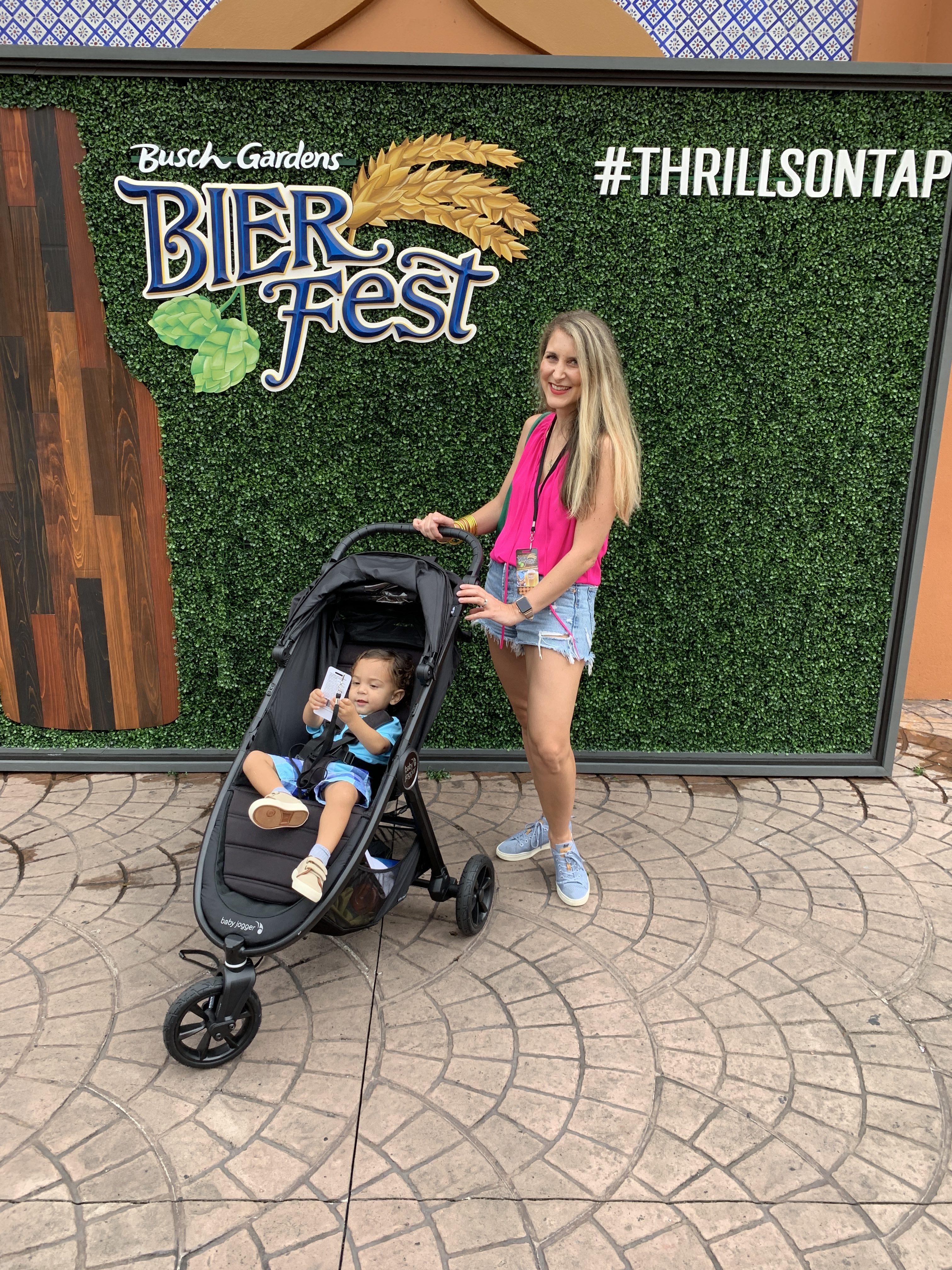 Here are a few Instagram looks!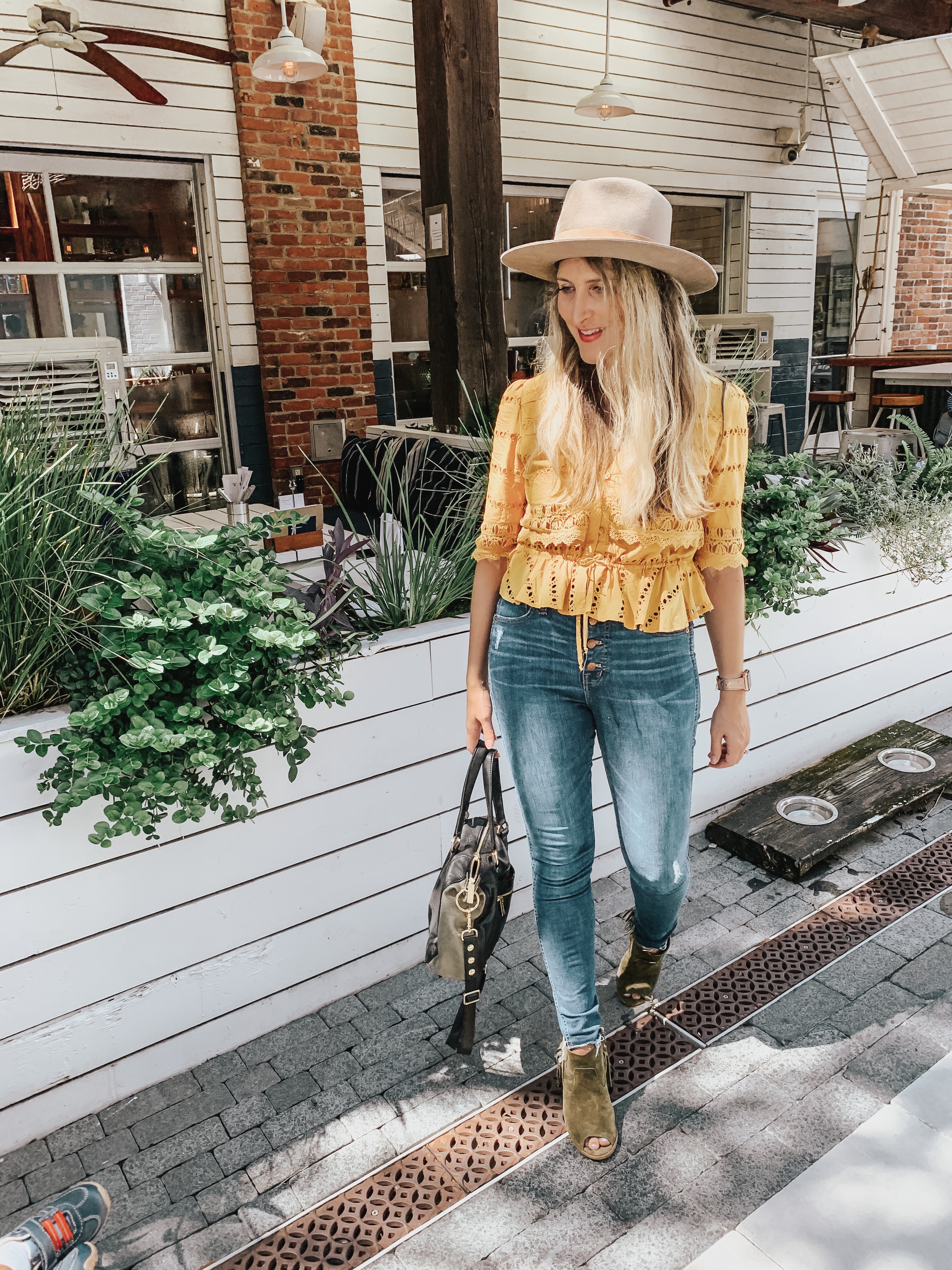 The best Fall transition top from Rahi |||  Madewell jeans find here |||  Janessa Leone hat |||  Marc Fisher booties similar here |||  Hammitt purse old find here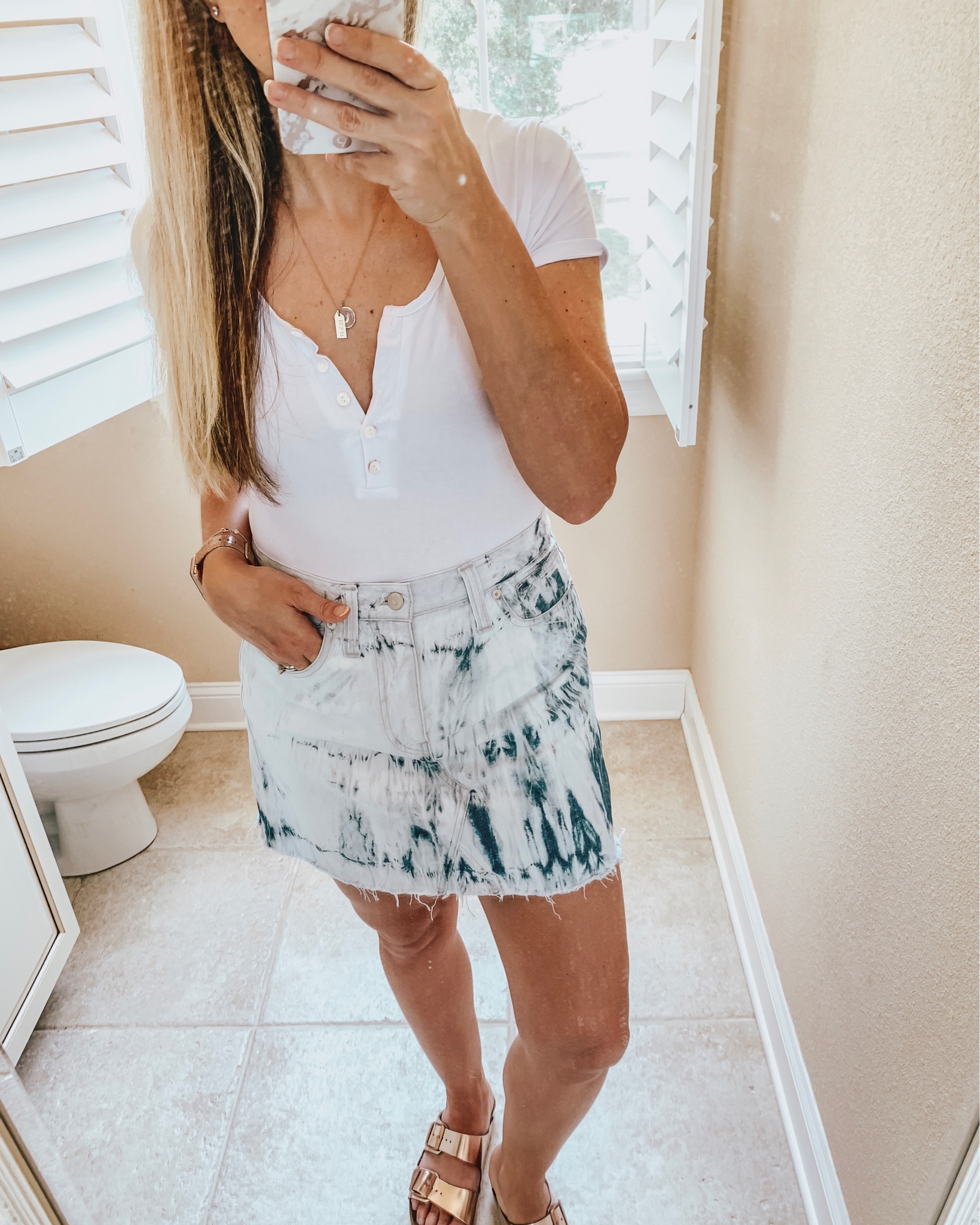 Madewell tie dye skirt on major sale find here |||  Metallic Birkenstock sandals so comfortable ||| White bodysuit (size up!) find here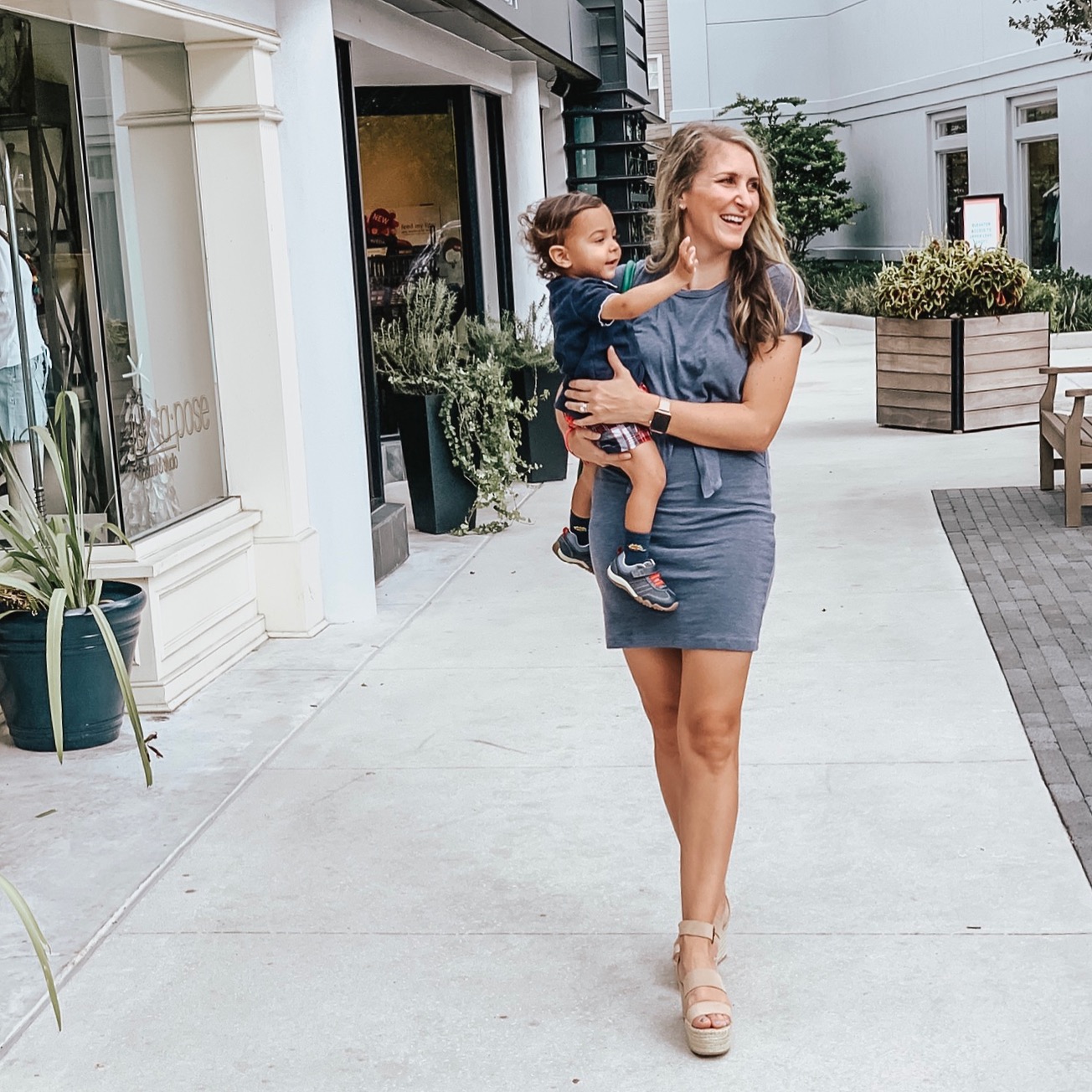 I have been living in this tie front dress from Sundry.  Very comfortable and flattering.  Size up.  I went with a medium  |||  The most flattering espadrilles (the Palma Platform from Soludos).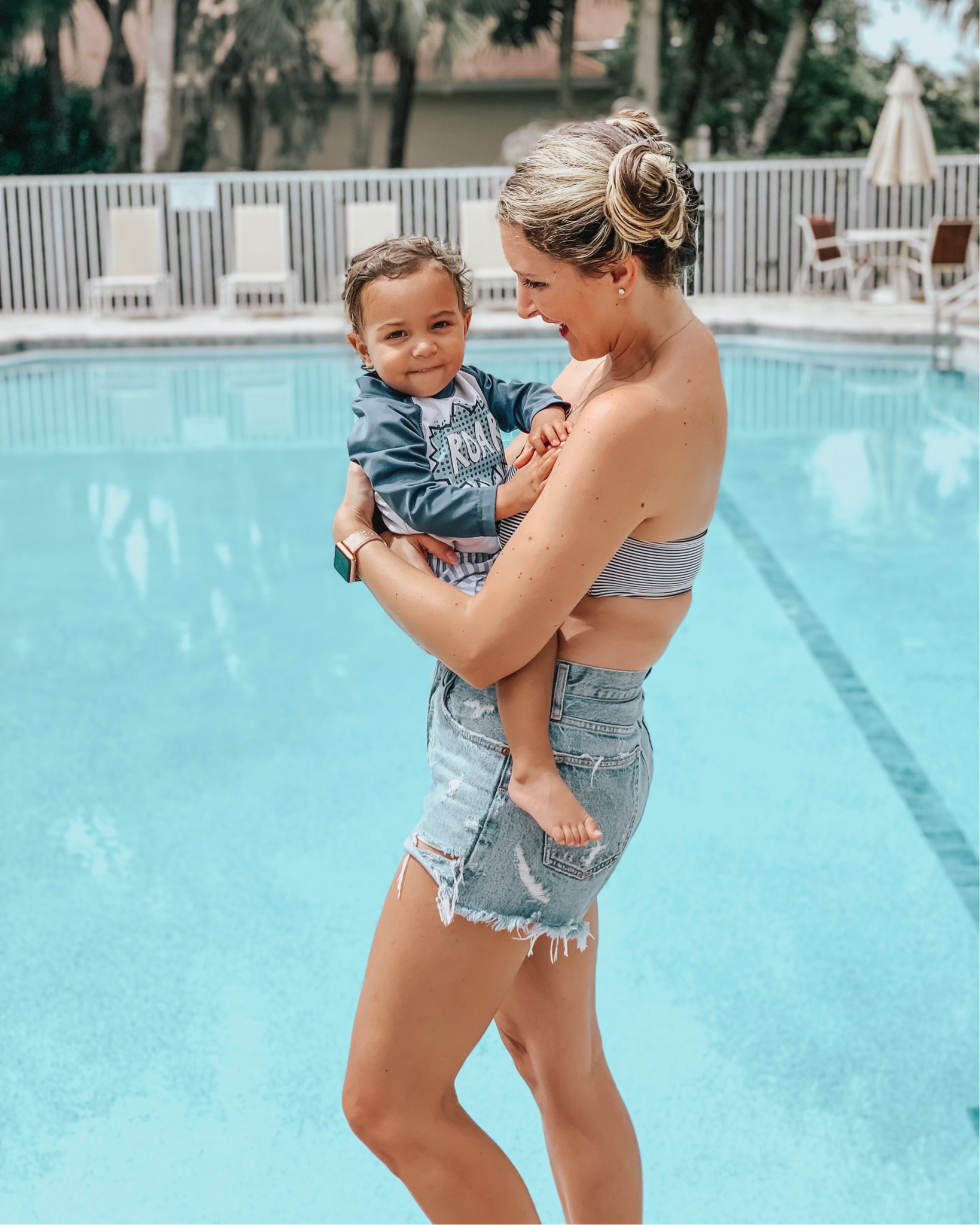 Obsessed with these shorts from AGolde (vintage Parker cutoffs) ||  The bathing suits from Eberjey are so soft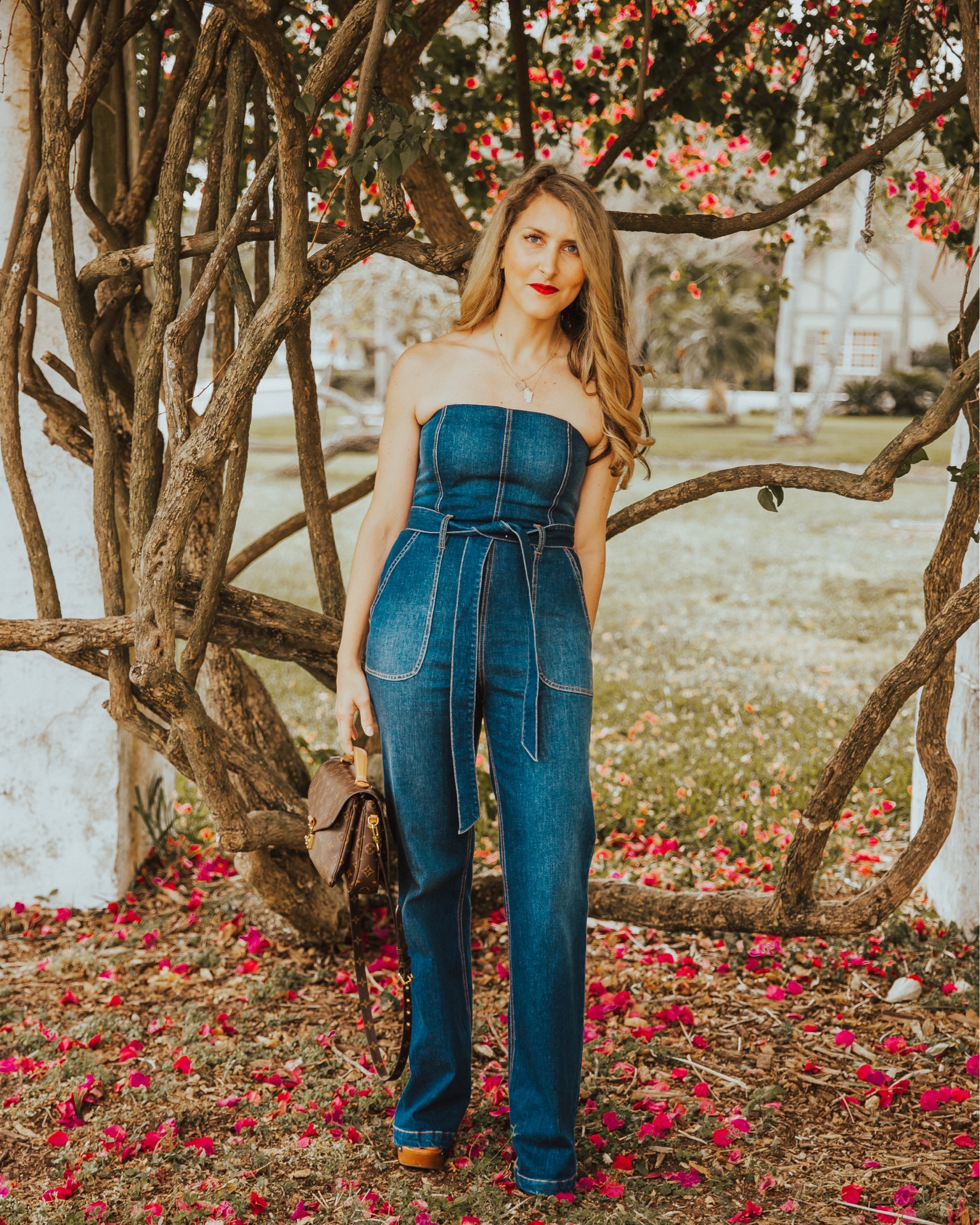 This jumpsuit from Alice + Olivia  is a splurge but it is insanely flattering |||  Budget-friendly find here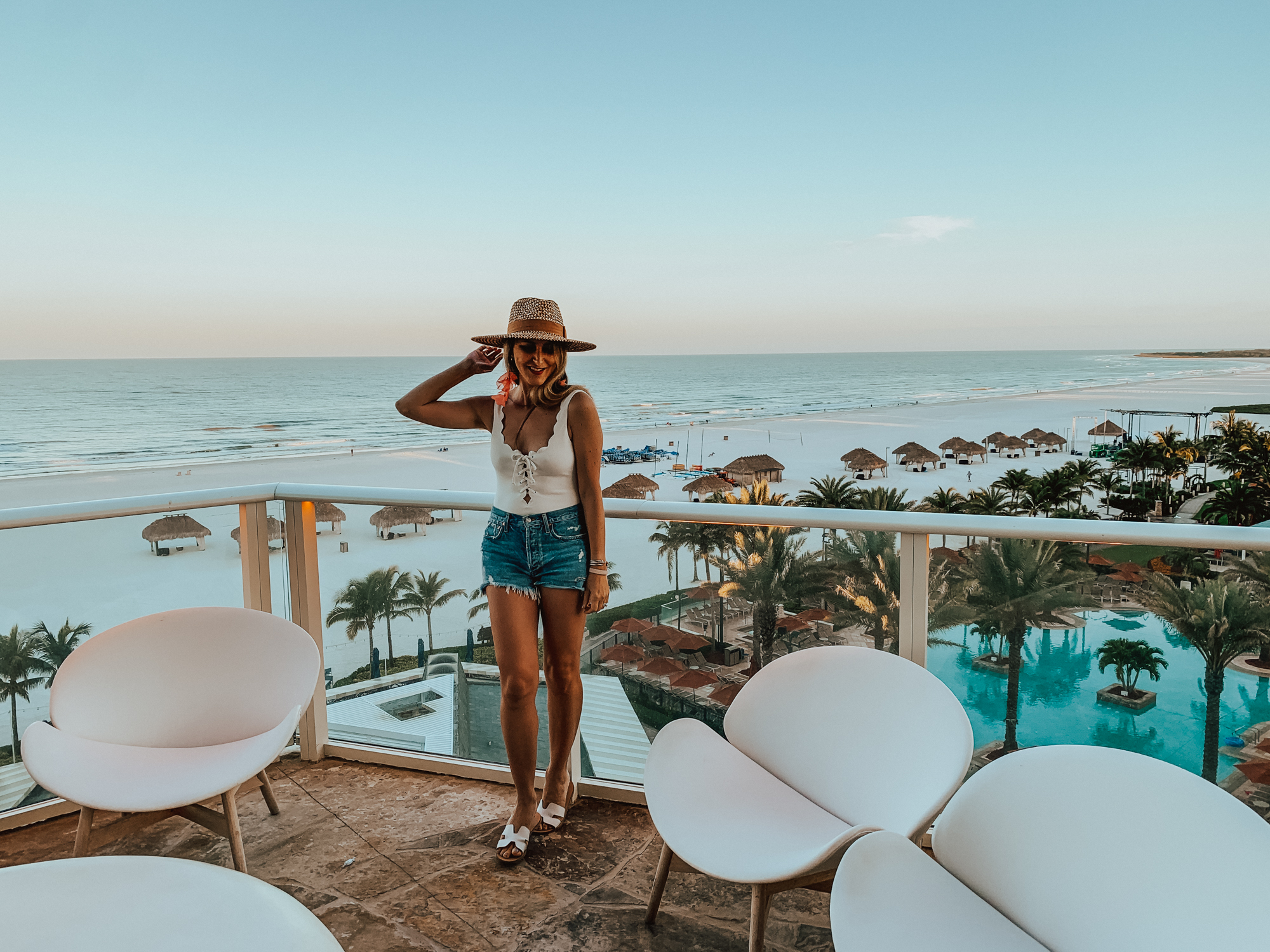 White bathing suit from Marysia ||| Budget-friendly here ||| AGolde shorts ||| Steven white sandals here |||  Brixton hat here (Joanna hat)
Here are some of my favorite recent Instagram looks.  I hope everyone had a great weekend!  If you are local definitely check out the Busch Garden Bier Fest!  It was a blast.
Follow on Bloglovin
Want first dibs on shopping and sales? Sign up here on Liketoknowit for direct links sent to you
Want my daily posts sent to your email inbox?!?!  Then click here and make it happen
Follow my looks along on Instagram
Pin along with me on Pinterest || Like Meet @ the Barre on Facebook

Reader Interactions